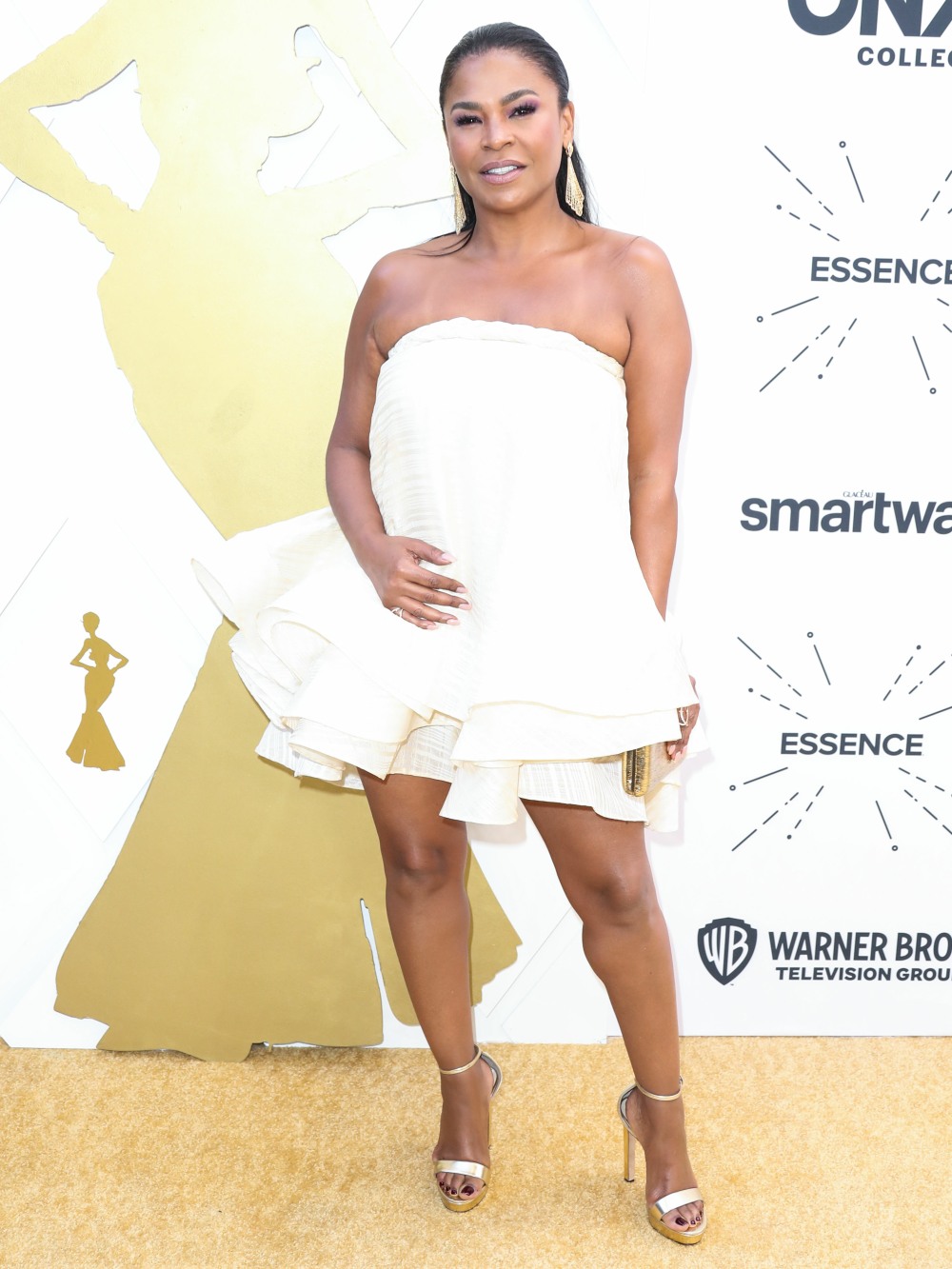 Nia Long is a beautiful vampire who is 52 years old in human years. She's had a thirty-year career as an actress and for people in the '90s and early '00s, Nia was always held up as a Dream Girl – beautiful, sexy and cool, but also the girl next door. Nia is currently promoting her upcoming Peacock series The Best Man: The Final Chapters. This is the last chapter in The Best Man franchise, which began in 1999. The whole cast has come back for the series, including Morris Chestnut, Taye Diggs, Regina Hall, Sanaa Lathan and more. Nia was also in the news and trending on social media recently because her husband is a piece of sh-t. Nia was in a long-time partnership and engagement to Ime Udoka, coach of the Boston Celtics. Nia and Ime have a son together (and Nia has another son from a previous relationship). Udoka was suspended from the Celtics for multiple policy violations, including carrying on an affair with a female coworker. When the news of the affair came out, people were showing Nia a lot of love. I bring that up because she talks about that and more in her new Hollywood Reporter interview. Some highlights:
On her work in Black films & shows: "I'm just super Black, so anything that we're doing, if I matter to us, then I know that I'm living in alignment with my purpose. 2023 is like the year of new beginnings for me. I couldn't be more excited."

On Ime Udoka's suspension & affair: "I went home to be with my son, and that was what was most important to me, because he was not having an easy time," says Long, who would not discuss the status of her relationship with Udoka, nor comment on the conduct that prompted his disciplining.

The Celtics Org. didn't check in with her or her son: On Sept. 23, the Celtics called a press conference to address Udoka's suspension. The decision was as unprecedented as the severity of his punishment within the NBA. "I think the most heartbreaking thing about all of this was seeing my son's face when the Boston Celtics organization decided to make a very private situation public," says Long, who took her son out of school when the news broke. "It was devastating, and it still is. He still has moments where it's not easy for him. If you're in the business of protecting women — I'm sorry, no one from the Celtics organization has even called to see if I'm OK, to see if my children are OK. It's very disappointing."

On the support she got online: "I literally felt like my heart had jumped out of my body. And then what I found was this tribe of women and men who were standing up for me in a way that felt like I was in this bubble of protection, and that was very comforting."

Checking in on Chris Rock & Will Smith post-Oscars: "I checked on him and Chris, because I'm friends with both of them. That was hard for me, because those are like my brothers, both of them. And I guess my prayer is that they can come to a place where they can at least be civil with one another and make peace."
She hasn't exactly said that she's dumped Udoka, but from what I understand, they don't have the same living arrangements as before, and I think she's basically just basing herself out of LA now with her son. It's not any of our business, and I suspect that Nia is still trying to figure it out and do what's best for the kid. As for a potential Nia Long renaissance… I hope we get one! It feels like there are more opportunities for Black creators and Black actors of all ages these days.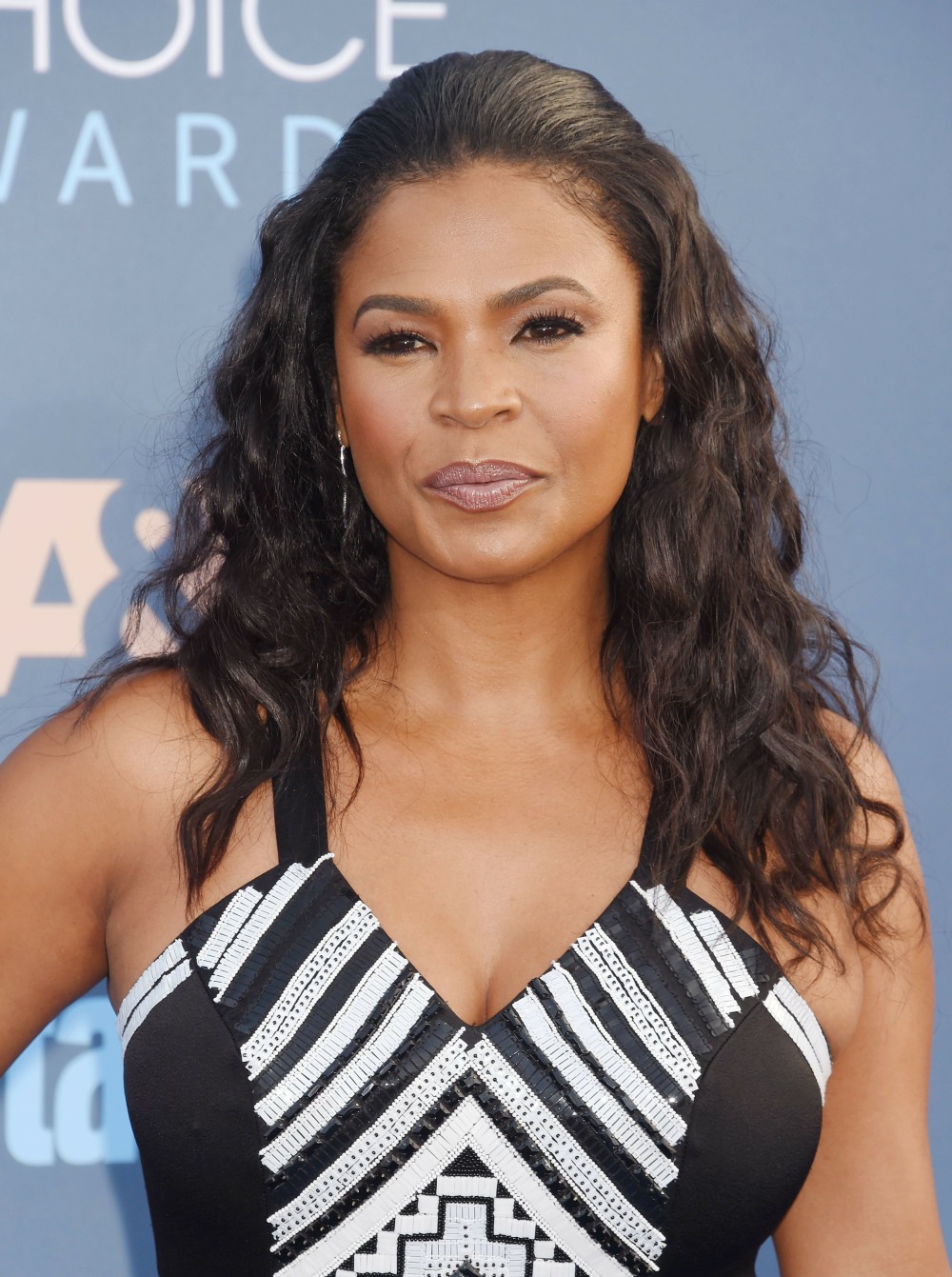 Photos courtesy of Avalon Red and Xavier Collin / Image Press Agency / Avalon.

160225, Nia Long at The 22nd Annual Critics' Choice Awards at Barker Hangar. Santa Monica, California – Sunday December 11, 2016. © Joe Sutter, PacificCoastNews. Los Angeles Office (PCN): +1 310.822.0419 UK Office (Photoshot): +44 (0) 20 7421 6000,Image: 512281913, License: Rights-managed, Restrictions: WORLD RIGHTS – DIRECT SALES ONLY- Fee Payable Upon Reproduction – For queries contact Photoshot – sales@photoshot.com London: +44 (0) 20 7421 6000 Los Angeles: +1 (310) 822 0419 Berlin: +49 (0) 30 76 212 251, Model Release: no, Credit line: Joe Sutter, PacificCoastNews / Avalon
BEVERLY HILLS, LOS ANGELES, CALIFORNIA, USA – MARCH 24: Nia Long arrives at the 2022 15th Annual ESSENCE Black Women In Hollywood Awards Luncheon Anniversary Highlighting 'The Black Cinematic Universe' held at the Beverly Wilshire Four Seasons Hotel on March 24, 2022 in Beverly Hills, Los Angeles, California, United States.,Image: 672982286, License: Rights-managed, Restrictions: , Model Release: no, Pictured: Nia Long, Credit line: Xavier Collin / Image Press Agency / Avalon
BEVERLY HILLS, LOS ANGELES, CALIFORNIA, USA – MARCH 24: Nia Long arrives at the 2022 15th Annual ESSENCE Black Women In Hollywood Awards Luncheon Anniversary Highlighting 'The Black Cinematic Universe' held at the Beverly Wilshire Four Seasons Hotel on March 24, 2022 in Beverly Hills, Los Angeles, California, United States.,Image: 672982304, License: Rights-managed, Restrictions: , Model Release: no, Pictured: Nia Long, Credit line: Xavier Collin / Image Press Agency / Avalon