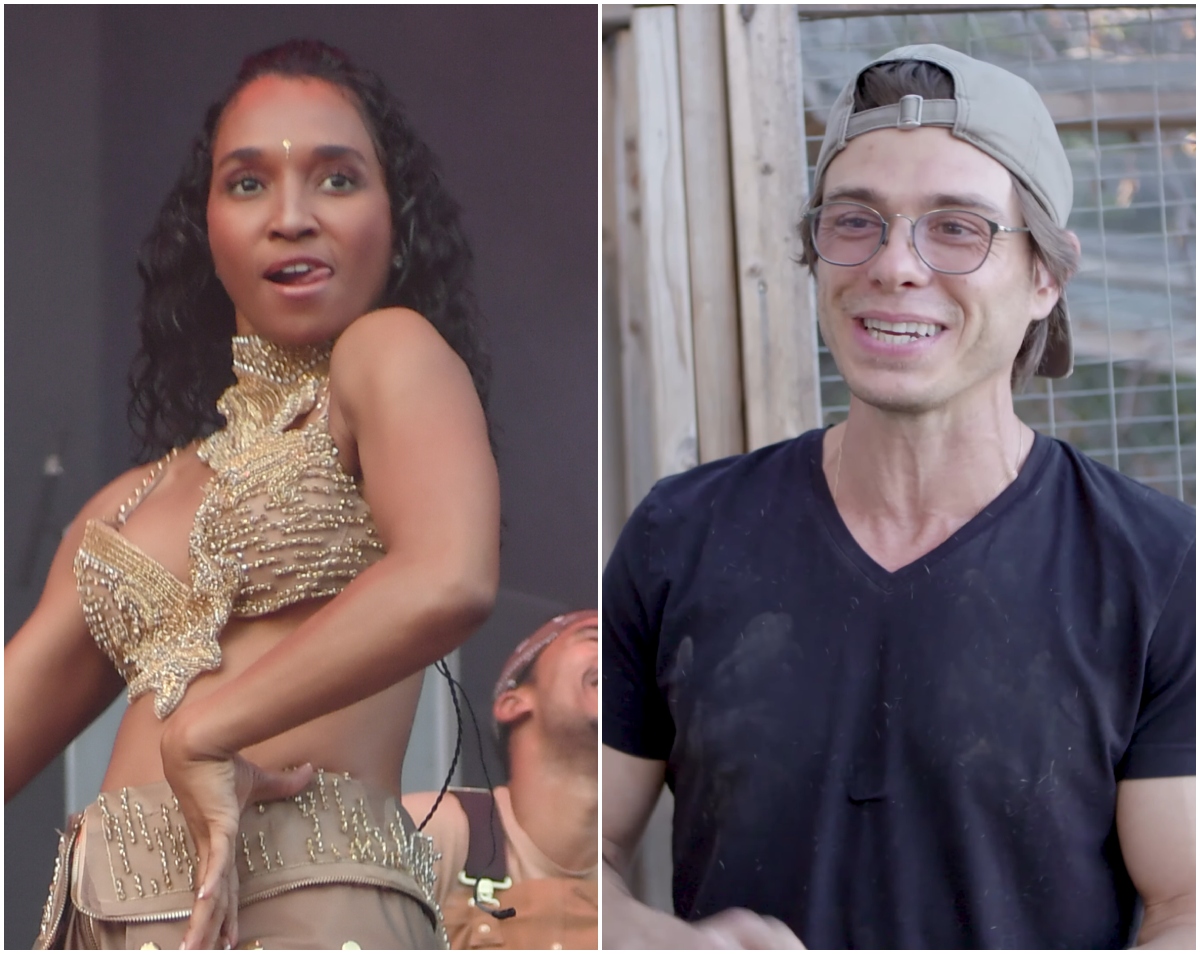 Well, well, well, what do we have here? Over the summer, there was speculation that Matthew Lawrence and Chilli Thomas were dating after they were spotted on the beach together in Hawaii. This sighting came a few months after Matthew's divorce from Cheryl Burke was announced, and Matthew and Chilli's teams were quick to shut down speculation that the two were together. But not anymore! Chilli and Matthew finally went Instagram and tabloid official over the weekend.
Rozonda "Chilli" Thomas and Matthew Lawrence are diggin' on each other.

The TLC singer, 51, and Brotherly Love actor, 42, are dating, Chilli's rep, Christal Jordan, confirms to PEOPLE.

The two became involved romantically just ahead of Thanksgiving, after they were previously photographed on a beach in Hawaii in August.

Jordan further confirms that Chilli and Matthew spent Thanksgiving and Christmas in Atlanta, where the actor met Chilli's family.

"I've been with Chilli since 2005 and I've never seen her this in love," Jordan tells PEOPLE. "She is glowing. They are really cute together."

The two went Instagram official over New Year's weekend, sharing a joint Instagram post that featured a video of them dancing in match Christmas pajamas, in the style of A-ha's "Take on Me" music video.

"This makes me very happy!! ❤️❤️," Matthew's former Boy Meets World costar Danielle Fishel wrote in a comment.

TMZ was the first to report that the two are dating.
So they announced with a cute video and Chilli's rep confirmed that they're dating. They don't confirm the timeline but maybe they got together shortly before or after hanging out in Hawaii. Maybe their relationship was more new then and they wanted more distance from Matthew's divorce before officially going public. Over the summer, Cheryl Burke hinted heavily that she and Matthew were divorcing because of his cheating. Okay, she actually put him on blast with a bunch of vague yet pointed posts about it. She didn't specifically call out Chilli then, or now, but did post "well, that was fast" after her ex-husband's relationship was confirmed this time. I feel bad for Cheryl because it definitely sucks to see an ex move on. And if that ex did you wrong it especially stings to see them happy. But I'm very interested in this Chilli/Matthew pairing. Chilli was always my favorite member of TLC. This is the unexpected, millennial childhood nostalgia couple we didn't know we needed. They even look the same! (For context, Adam Brody and Leighton Meester are the obvious, millennial teen nostalgia couple we did know we needed). I want to see more cute dancing videos and more of Chilli back in the gossip sphere.
photos credit: Jules Annan/Avalon, Getty and via Instagram and YouTube. Photo note by Celebitchy: I'm sorry for the weird header photo I'm not trying to be shady! There are no photos of Matthew from the past few years that aren't with Cheryl Burke so it's a screenshot from YouTube. Also all the new photos of Chilli are of her performing.