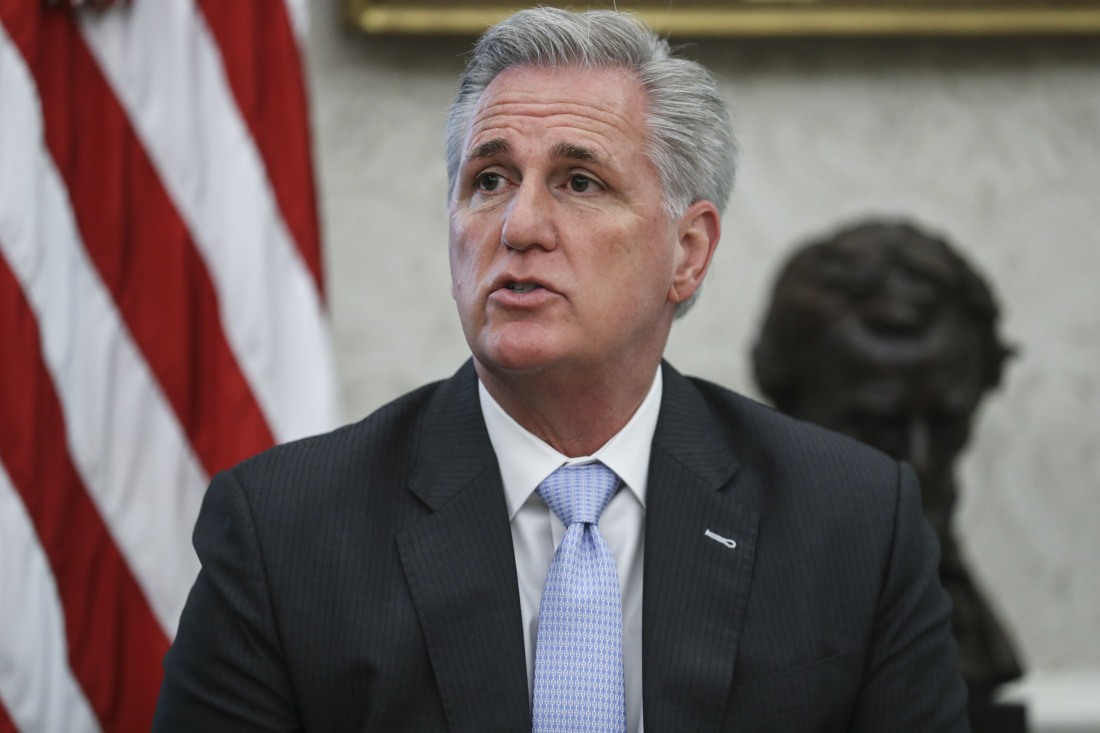 Amongst an explosion of royal gossip, the American House of Representatives has descended into utter shambles. For two days in a row, the House has tried and failed to elect a Speaker. This means an entire branch of government is incapable of moving on with the people's business. They can't even begin to swear in members or make committee assignments until they elect a speaker! What's remarkable is that the Democrats have been in lockstep, and minority leader Hakeem Jeffries has won more votes for the speakership than Kevin McCarthy in EVERY vote. All SIX votes. Because yes, House members came back on Wednesday and tried to vote for Speaker again, only to watch McCarthy lose a few more votes. This is what a razor-thin Republican House majority looks like: chaos.
So, clearly, McCarthy is a total dumbass who is too incompetent to actually do a whip count, and he's also incapable of working out a real deal with members of his own caucus OR with Democrats. Apparently, McCarthy went back to the drawing board and now he's trying to make "concessions" to the Insurrectionist Caucus. From the NYT:
Representative Kevin McCarthy of California offered fresh concessions to a hard-right band of rebels in a desperate effort to lock down the votes to become speaker, as a historic Republican deadlock that has paralyzed Congress entered its third day on Thursday with no resolution.

After losing a half-dozen consecutive votes for the post over two humiliating days, Mr. McCarthy privately agreed to more demands from the right-wing rebels that he had previously refused to countenance, including allowing a single lawmaker to force a snap vote at any time to oust him from the speakership, according to three people familiar with the negotiations who described them on the condition of anonymity, noting that they were ongoing and that no final deal had been reached.
I honestly don't think it even matters what "concessions" McCarthy is really offering? It's not like the Insurrectionist Caucus has a real plan or a set of goals they're trying to achieve here. The chaos is the whole point. They're showing their power – they can hijack the Republican Party (their own party) whenever they want. They can make McCarthy's life a living hell. What's especially crazy is that Trump endorsed McCarthy and Trump has been trying to make this happen, and the Insurrectionist Caucus isn't even listening to Trump!! You know who they are listening to? Rapey McForehead, Matt Gaetz.
You ever leave a job and secretly hope everything will fall apart once you're gone?

Nancy Pelosi is living your dream.

— Elie Mystal (@ElieNYC) January 4, 2023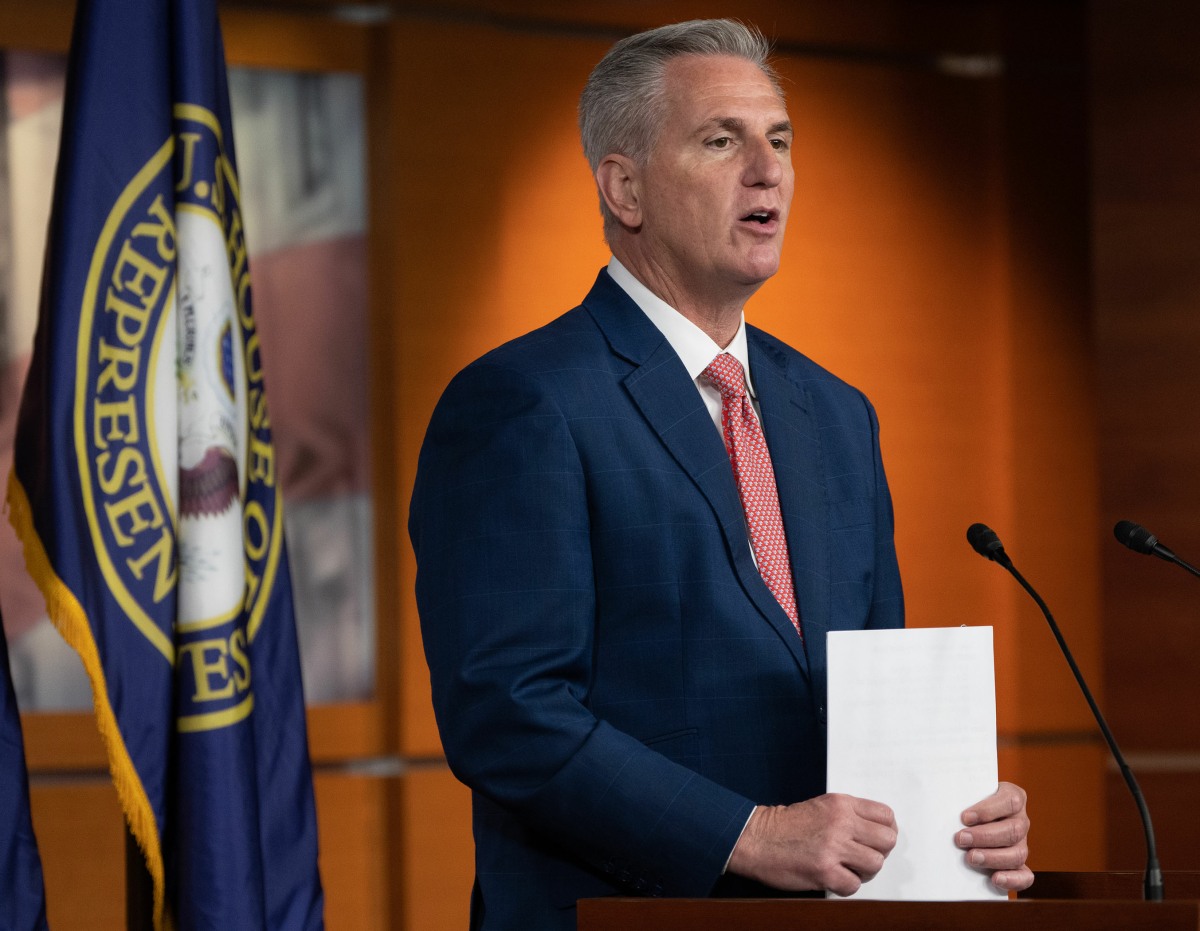 Photos courtesy of Avalon Red, Cover Images.

United States House Minority Leader Kevin McCarthy (Republican of California) speaks during a meeting with President Donald Trump in the Oval Office at the White House on July 20, 2020, in Washington, DC.,Image: 563614764, License: Rights-managed, Restrictions: WORLD RIGHTS – Fee Payable Upon Reproduction – For queries contact Avalon.red – sales@avalon.red London: +44 (0) 20 7421 6000 Los Angeles: +1 (310) 822 0419 Berlin: +49 (0) 30 76 212 251, Model Release: no, Credit line: Oliver Contreras / Avalon
United States Senate Majority Leader Mitch McConnell (Republican of Kentucky), right, and United States House Minority Leader Kevin McCarthy (Republican of California) listen as President Donald Trump speaks to the media in the Oval Office at the White House on July 20, 2020, in Washington, DC.,Image: 563614888, License: Rights-managed, Restrictions: WORLD RIGHTS – Fee Payable Upon Reproduction – For queries contact Avalon.red – sales@avalon.red London: +44 (0) 20 7421 6000 Los Angeles: +1 (310) 822 0419 Berlin: +49 (0) 30 76 212 251, Model Release: no, Credit line: Oliver Contreras / Avalon
United States House Minority Leader Representative Kevin McCarthy (Republican of California) holds a news conference on Capitol Hill in Washington Featuring: Kevin McCarthy Where: Washington, District of Columbia, United States When: 29 Jul 2022 Credit: Chris Kleponis/CNP/startraksphoto.com/Cover Images