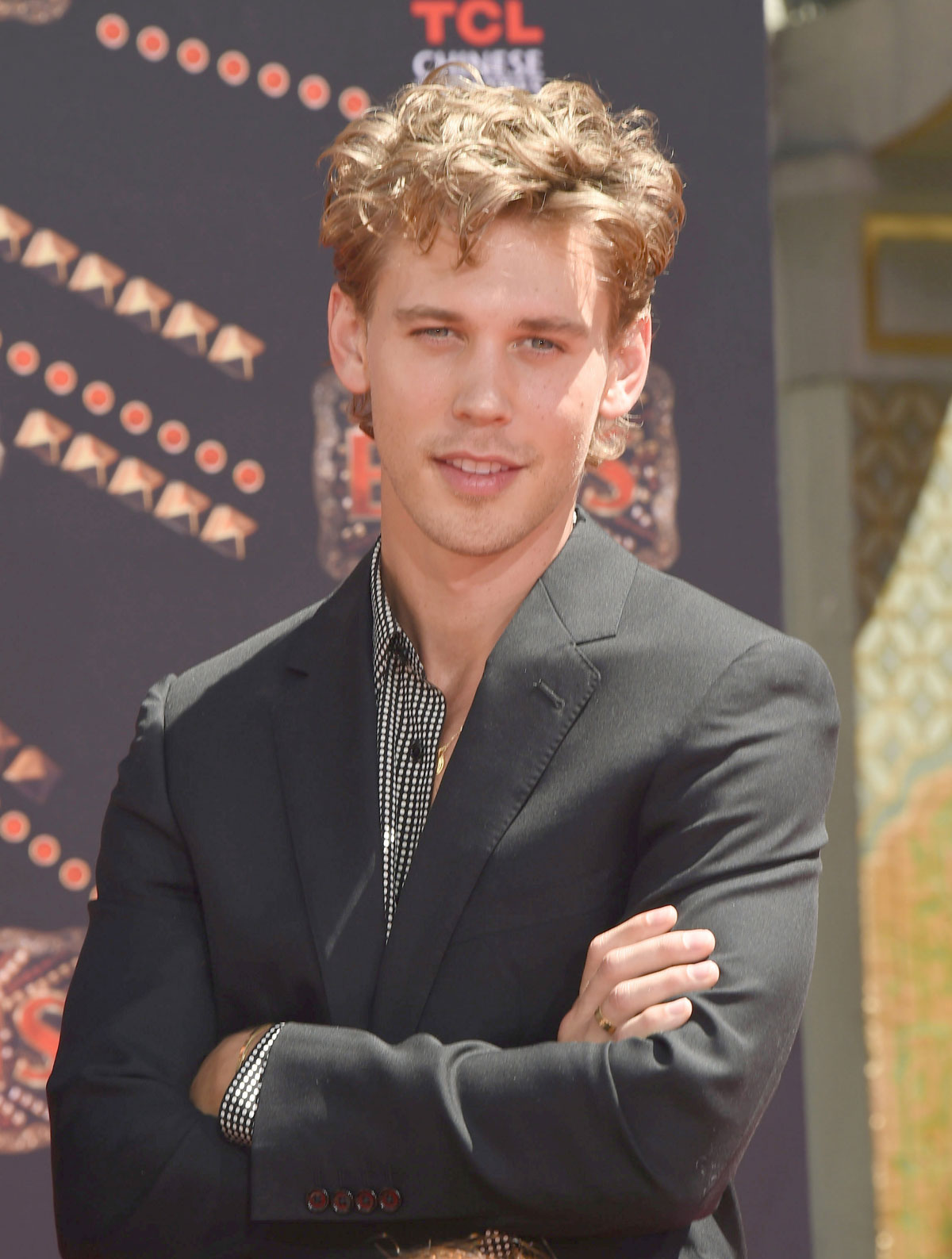 A month ago, we talked about Austin Butler's admission to Janelle Monae in Variety that he didn't see his family for three years while he was filming Elvis. Many people, myself included, seemed to agree that this is just another example of too much method and unnecessary suffering in the name of ~art. Anyway, Entertainment Tonight asked him about it on camera when he attended the Palm Springs International Film Awards. And wouldn't you know, Austin thinks it was worth it to go that long without seeing his family.
If you're a fan of Austin Butler, you're likely aware of just how dedicated he was to perfecting his titular role in Baz Luhrmann's Elvis.

Austin put on a phenomenal performance in the renowned biopic, which was released last summer.

However, fans were particularly surprised to learn that Austin actually didn't see his family for three years while he prepped for and filmed the movie, and had months where he "wouldn't talk to anybody" at all.

"During Elvis, I didn't see my family for about three years," he solemnly told fellow actor Janelle Monáe for Variety's Actors on Actors series last month.

"I was off in New York prepping with Baz, and then I went to Australia. I had months where I wouldn't talk to anybody," he went on. "When I did, the only thing I was ever thinking about was Elvis."

Many fans were left shocked by Austin's revelation and wound up discussing just how seriously some Hollywood actors take method acting as a process.

But in spite of all the uproar, Austin has now revealed that his choice to distance himself from his family was 100% worth it.

On Thursday, Austin stepped out at the 34th Annual Palm Springs International Film Festival Awards Gala, where he was questioned about his astounding performance in Elvis, for which he is nominated for Best Performance in the Drama category in the upcoming Golden Globes.

And it wasn't long before the subject of how "dedicated" Austin was to his performance was brought up during a conversation with Entertainment Tonight.

"I know you had said that because you were so dedicated to this role, you really didn't see your family for like three years," an interviewer told Austin. "So, standing here tonight, where you're being recognized by the Palm Springs Festival — does it feel like that was all worth it?"

Austin quickly confirmed that it was indeed worth it, before gushing about how "supportive" his family is.

"Yeah," he said. "I mean, my family's so supportive. They're just amazing."
There was some speculation that he literally couldn't come back from Australia to see them, but "speaking with British GQ back in May, the actor revealed that after refusing to be flown back to LA from Australia when COVID-19 protocols hindered the film's production." So no, he actually chose not to see them. And chose not to talk to them for months. And it was worth it, and it's okay because they're so supportive and amazing. Cool. Well, Austin does stick to the script, I'll give him that. He's said enough stuff about his treatment by Baz Luhrman and his post-filming hospitalization that makes that set sound horrible, so I guess he has to say something to make it sound like all that suffering was worth it. And maybe it will be worth it if he gets an Oscar (nomination) out of it, I don't know. He is taking his "one and only sister" to the Golden Globes though, so maybe that makes up for it. Baz Luhrman also said that Austin encouraged him to make the movie at a point when it almost fell apart by saying he wouldn't walk. Austin's dedication to this role is really something.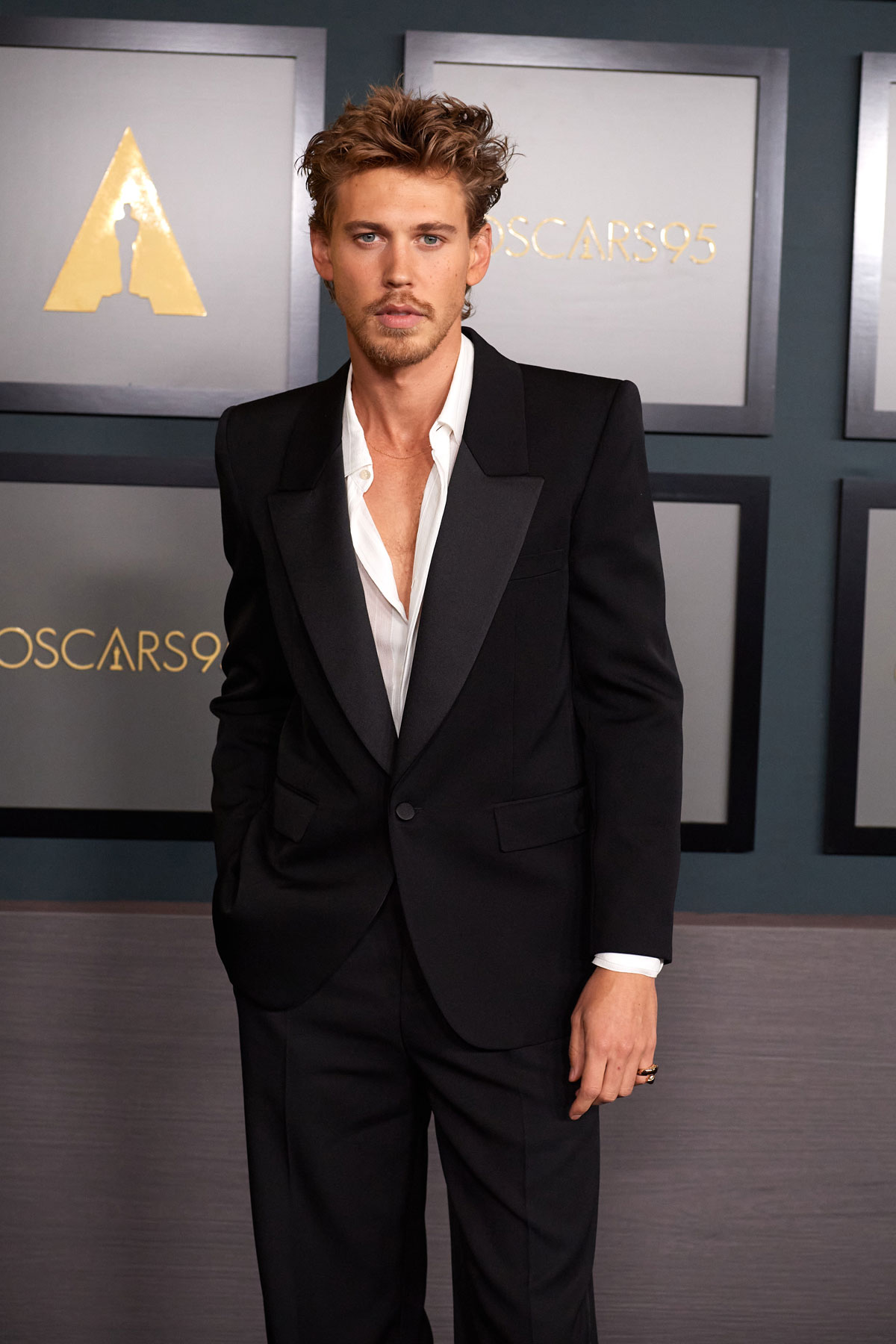 Photos credit: Blaine Ohigashi/Avalon, JPI Studios/Avalon, Getty