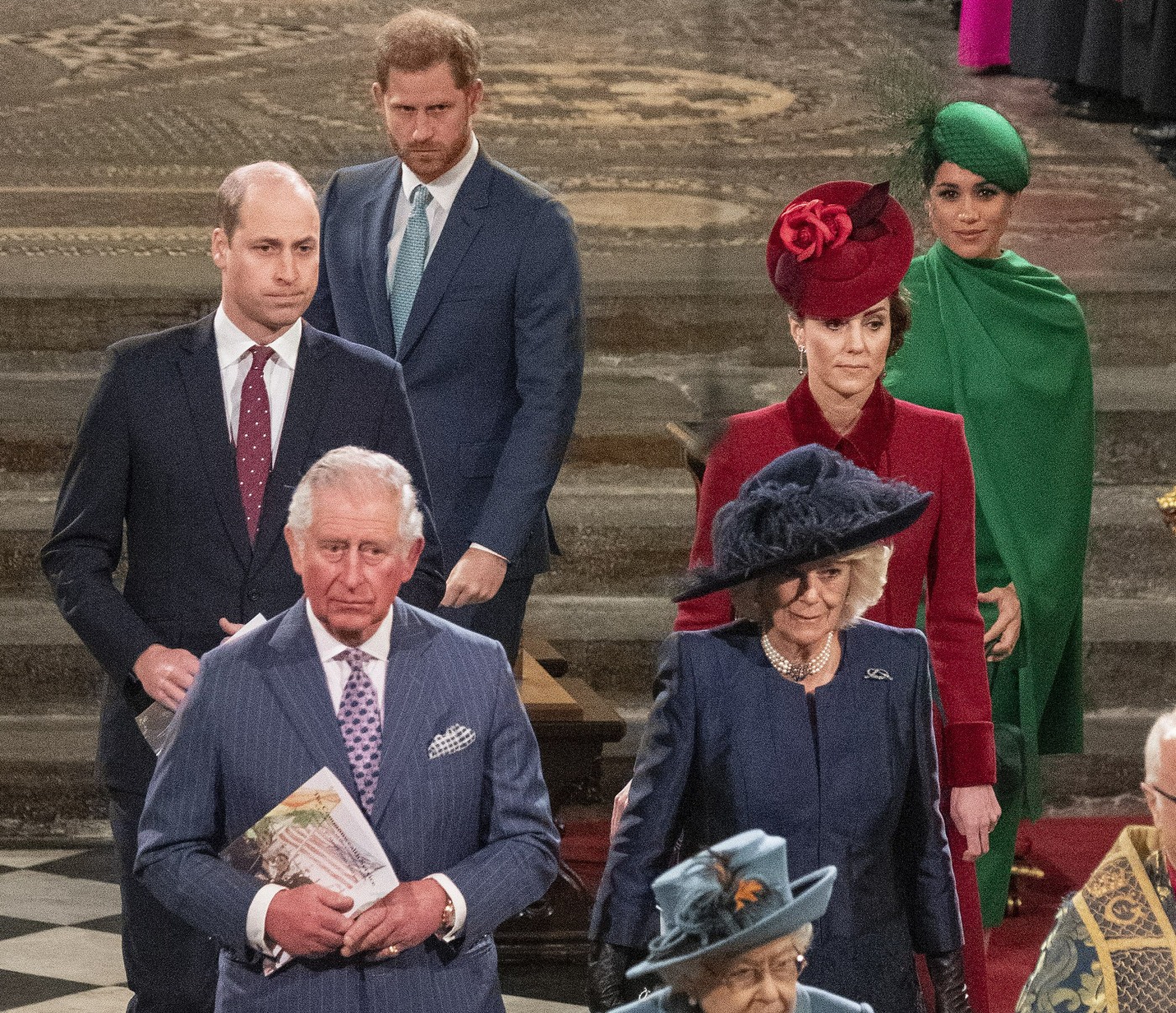 Prince Harry's pretaped Good Morning America interview aired this morning, and hilariously, Harry keeps radiating joy. This man is so happy to speak on the record, he's been waiting for this for years, to finally set the record straight, to speak his truths out in the open. Despite the Windsors' need to make Harry sound like he's dumb or damaged, what really comes across is that he's a well-spoken man who has opened himself up to change and done a lot of work. He's made mistakes (and he even makes mistakes in these interviews), but he owns that sh-t and acknowledges that he's a work in progress. I enjoy his emphasis on how important it is to him to be able to write his story too. Here's the GMA interview:
Prince Harry to @michaelstrahan on rift with his family: "What people don't know is the efforts that I've gone to to resolve this privately, both with my brother and with my father." https://t.co/3H8haerzWR pic.twitter.com/Fa45y4D3V4

— Good Morning America (@GMA) January 9, 2023
Some quotes:
On Kate vs. Meghan: "[The press] pitched the Waleses, which Kate and William are now, against the Sussexes, me and my wife. They always pitched us against each other. They pitched Kate and Meghan against each other." When asked whether press reports of Kate and Meghan fighting disrupted the women's relationship, Harry replied, "Without question."

How Diana would feel about her sons' split: "I think she would be heartbroken that it's ended up where it's ended up. I think she would be heartbroken about the fact that William, his office, were a part of these stories… William and I made a pact, made a deal that no matter what, we would never let our offices fight against each other." Strahan: "You think he broke that pact?" Harry: "Yes. The people he employed broke that pact."

They're trying to destroy him: "The people that he employed broke that. But again, within the family, it's hard because you are led to believe that if you don't play the game, that you will be destroyed. And again, I'm the one who's proving that that is true, right? Chose not to play the game, but they're trying to destroy me."

On Camilla: "I have a huge amount of compassion for her, you know, being the third person within my parents' marriage. She had a reputation or an image to rehabilitate, and whatever conversations happened, whatever deals or trading was made right at the beginning, she was led to believe that that would be the best way to do it. And I don't have a problem with any member of my family needing to rehabilitate their image, but if that rehabilitation or that relationship with, in this case, the British tabloids, comes at the cost of my girlfriend or my family — my close family or my larger family — then I draw a line at that."

On family reconciliation: "If we can get to the point of reconciliation, that will have a ripple effect across the world. I genuinely believe that, and that's kind of what is pushing me. And if that doesn't happen, then that's very sad." Harry said he believes the British press continues to try to "drive a wedge" between him and William, but hopes that he can reconcile with his brother. "I hope that we will be joined at the hip again. Because, you know, if there's something that will terrify the British press more than anything, it's William and I being aligned."

Security: "I was stunned that my family would allow security to be taken away, especially at the most vulnerable point for us. And maybe they didn't understand the concerns that I had. I mean, I listed them. I laid them out."

On his relationship with his grandmother: "My grandmother and I had a very good relationship… It was never a surprise to anybody, least of all, her. She knew what was going on, she knew how hard it was. She never said to me that she was angry. I think she was sad that it had got to that point."
He also takes ownership for his part in the breakdown in relations with his family, but that he has made significant efforts to make peace (peace with accountability). Harry emphasizes that there absolutely needs to be larger conversations within the family. As for what he says about Camilla… H is a shady B. "I have a huge amount of compassion for her, you know, being the third person within my parents' marriage." MY GOD.
"My wife is not visibly Black" – I mean… no comment. I know what he meant.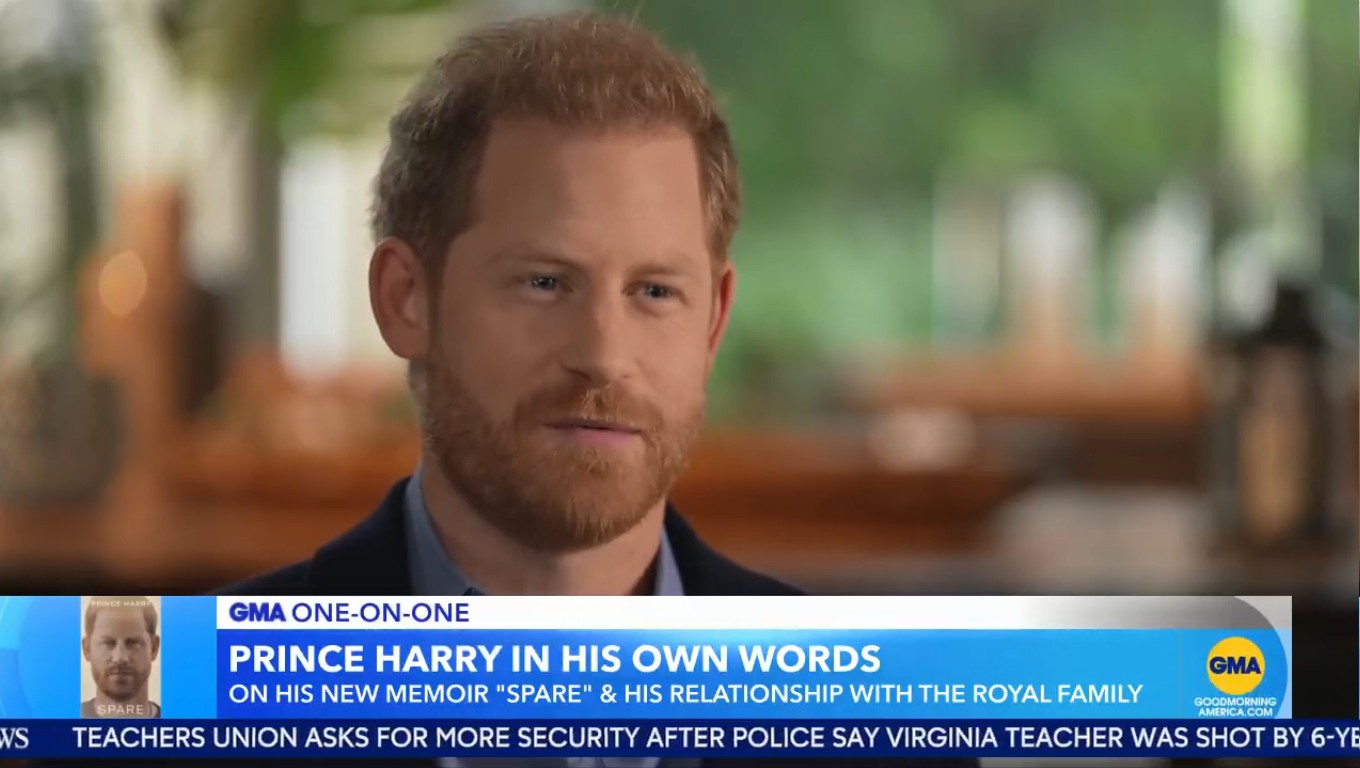 Photos courtesy of Avalon Red, GMA, Backgrid.