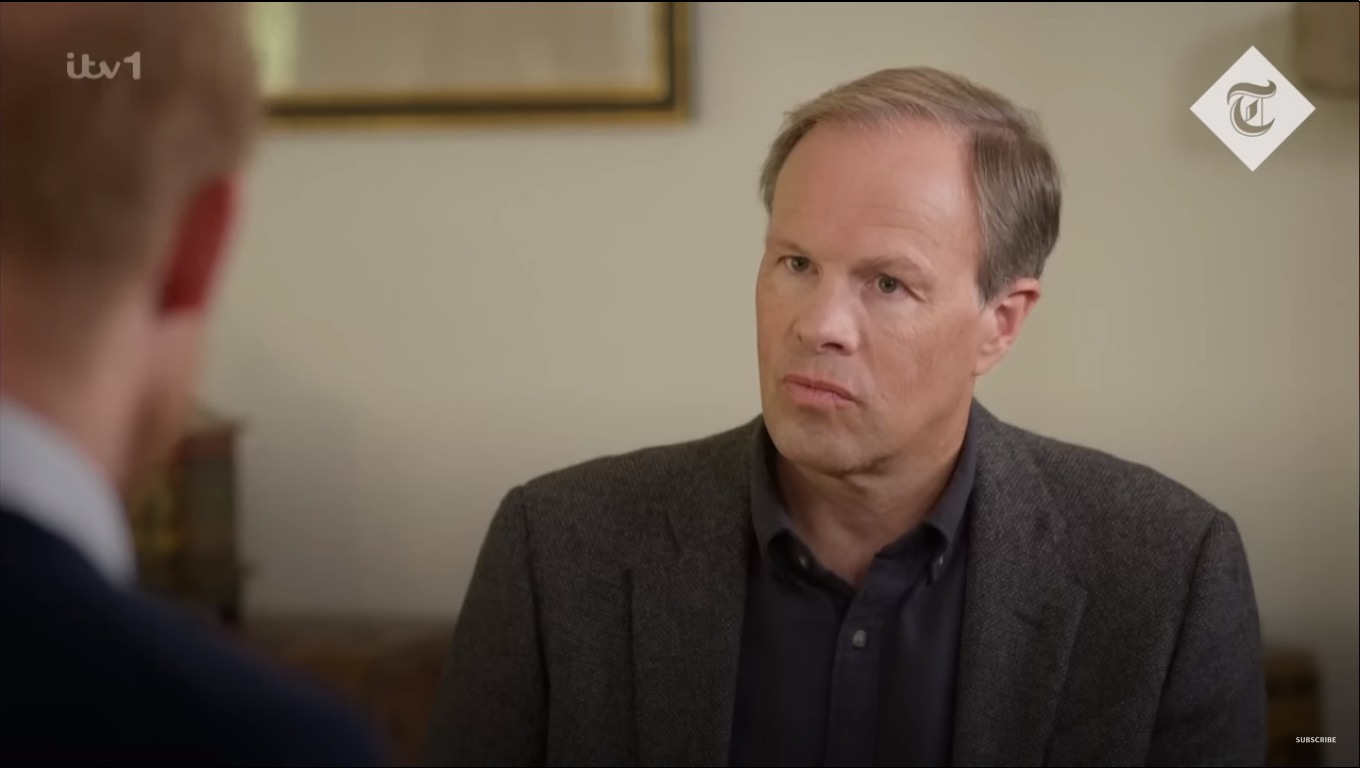 I mentioned this in several posts yesterday, but it's worth doing a stand-alone story about it, especially since the issue highlights the fact that royal communications offices are clownshows. The way royal comms offices work is through intimidation, bribery and an archaic briefing system. The Windsors don't want to talk on the record, or they've been convinced that speaking on the record would be a bad thing. The Windsors also believe that they can control the British media – they can negotiate practically anything they want from the BBC, and they've made significant inroads to controlling royal coverage on ITV, Sky News and other outlets. It helps that it's quite common for many PR/journalists/editors to move between working for newspapers, Tory governments and royal offices, often within the space of a few years. It's all connected, is my point.
What's funny is that the palaces forget that outside of their incestuous island, that's not the way anyone does business. When Anderson Cooper said that the palace "demanded" a copy of Prince Harry's 60 Minutes interview, it outraged Americans and the American media community. That's (literally) so foreign to us, the idea that any media outlet would provide an advanced copy of a critical interview to the people being criticized. As it turns out, Buckingham Palace also wanted an advanced copy of Harry's Good Morning America interview, and Michael Strahan pointed out ON AIR (as did Cooper) that we don't do business that way in America. This also had the added benefit of stopping Kensington Palace and Buckingham Palace before they openly lied about being contacted, which is what happened around the Sussexes' Netflix series.
It did leave some questions though – questions about whether Tom Bradby and ITV did provide an advanced copy or clips of Harry's sole British interview, which also aired on Sunday. HuffPo spoke to an unnamed source at ITV who claims that they gave "details" of the interview content to the palace:
HuffPost reached out to ITV's Tom Bradby, whose interview with Harry aired Sunday, to see if the palace also placed demands on the interviewer in order to comment.

A source close to the network told HuffPost on Monday that the palace was not shown the program before it aired. The source added that the palace was "given details of its content and offered the opportunity to respond, but declined to do so on the basis of not having seen the film."

Buckingham Palace did not immediately respond to HuffPost's request for comment.

Buckingham Palace and Kensington Palace, which represents Prince William and his family, previously asked to see clips before commenting on claims made in Netflix's recent "Harry & Meghan" docuseries.
Yeah, offering details about what's in the program is standard procedure. The extent to which a journalist or producer offers details or context, well, that's up for debate. Keep in mind, I'm not blaming BP for staying silent or not offering a comment for the record – that's their right, and clearly they have some kind of (stupid) strategy they're playing out. But it's idiotic for BP's communications team to go around, demanding to see media outlet's interviews before they air. That alone should raise serious questions about the cozy relationship between the palace and the British press.
The Anderson Cooper clip has well over 6 million views.
60 Minutes reached out to Buckingham Palace for comment. Palace representatives demanded that before considering commenting we provide them with our report prior to it airing, which is something 60 Minutes does not do. https://t.co/JK98Zzaopk pic.twitter.com/VylhJ7SIz9

— 60 Minutes (@60Minutes) January 9, 2023
.@michaelstrahan: "Do you think in the 21st century, there is a place for the British monarchy?

"Prince Harry: "I genuinely believe that there is … not the way that it is now."https://t.co/3H8haerzWR pic.twitter.com/tGeuZocHJp

— Good Morning America (@GMA) January 9, 2023
Screencaps courtesy of ITV/The Telegraph and 60 Minutes.