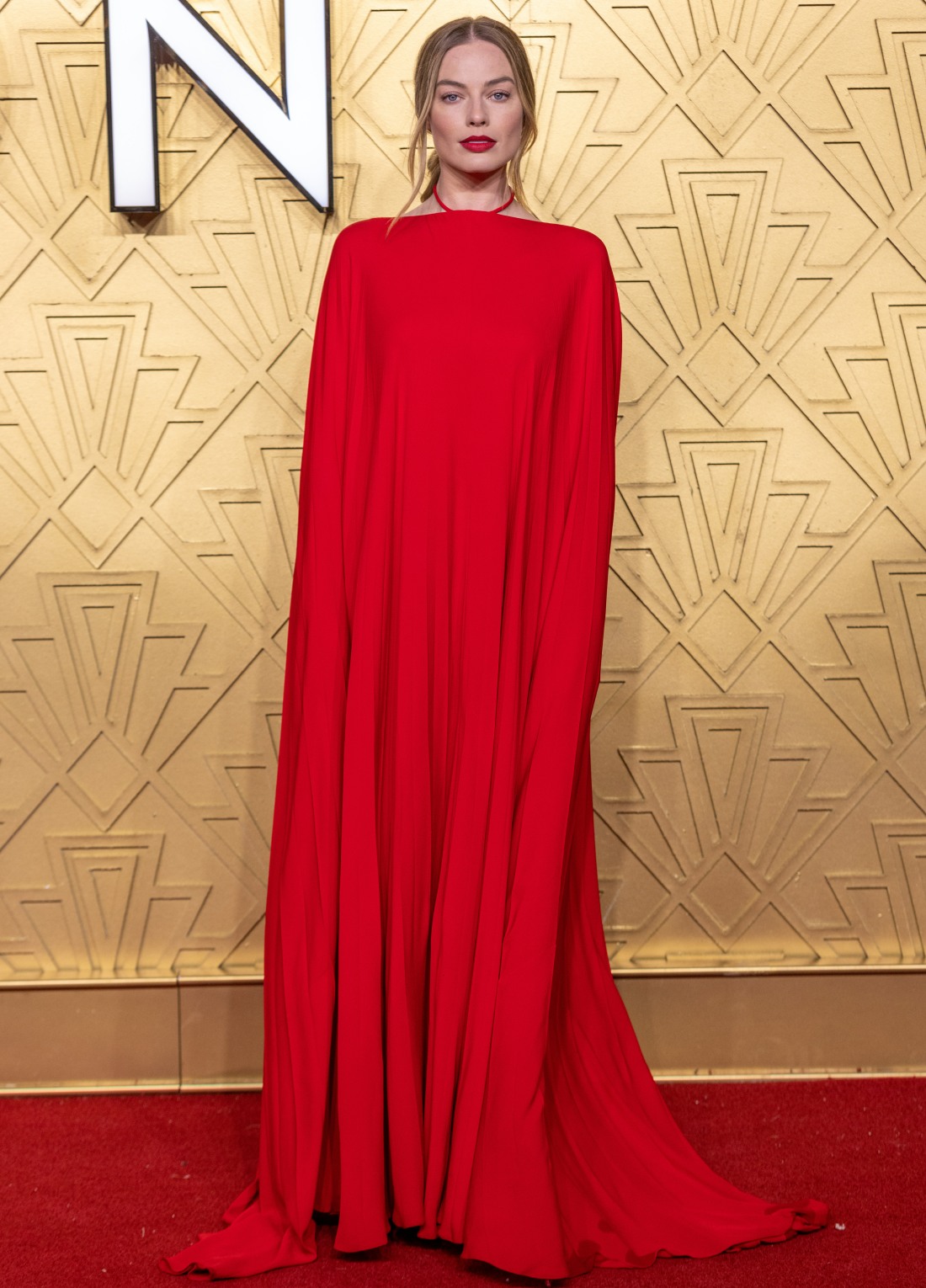 Babylon's box office is hilarious. As of today, the film has made…$14,082,330 (insert sad-clown trombone). Babylon cost something like $110 million to make, although given the marketing and promotion (not to mention Brad Pitt's upfront salary), I would assume the cost to Paramount was much, much higher. What's also hilarious is that for the past two months, Margot Robbie was practically the only one promoting this dumb movie.
Now that Babylon has officially flopped in the domestic markets, it's time to sell this stinker overseas. Thus, they sent Margot and Brad Pitt to London for a big, splashy, wet premiere. I guess it was pouring rain last night, because the bottom of Margot's dress is soaked. I actually really loved Margot's whole look – her gown is Valentino and I love the "party in the back" energy. She's basically wearing a reversed cape – from the front, a literal (glam) sack, but the bare back is really great. She always looks so good when she avoids wearing Chanel. I wonder if she regrets signing that Chanel contract? They did her dirty.
As for Brad Pitt… he got shout-outs at the Golden Globes and he debuted his latest facelift, but all week, there's been a conversation about how he violently assaulted his wife and children on a plane in 2016. Even if you want to argue "hey, that was more than six years ago, maybe he's changed" – he's literally in the middle of suing the woman he battered because she escaped from his years of financial abuse too.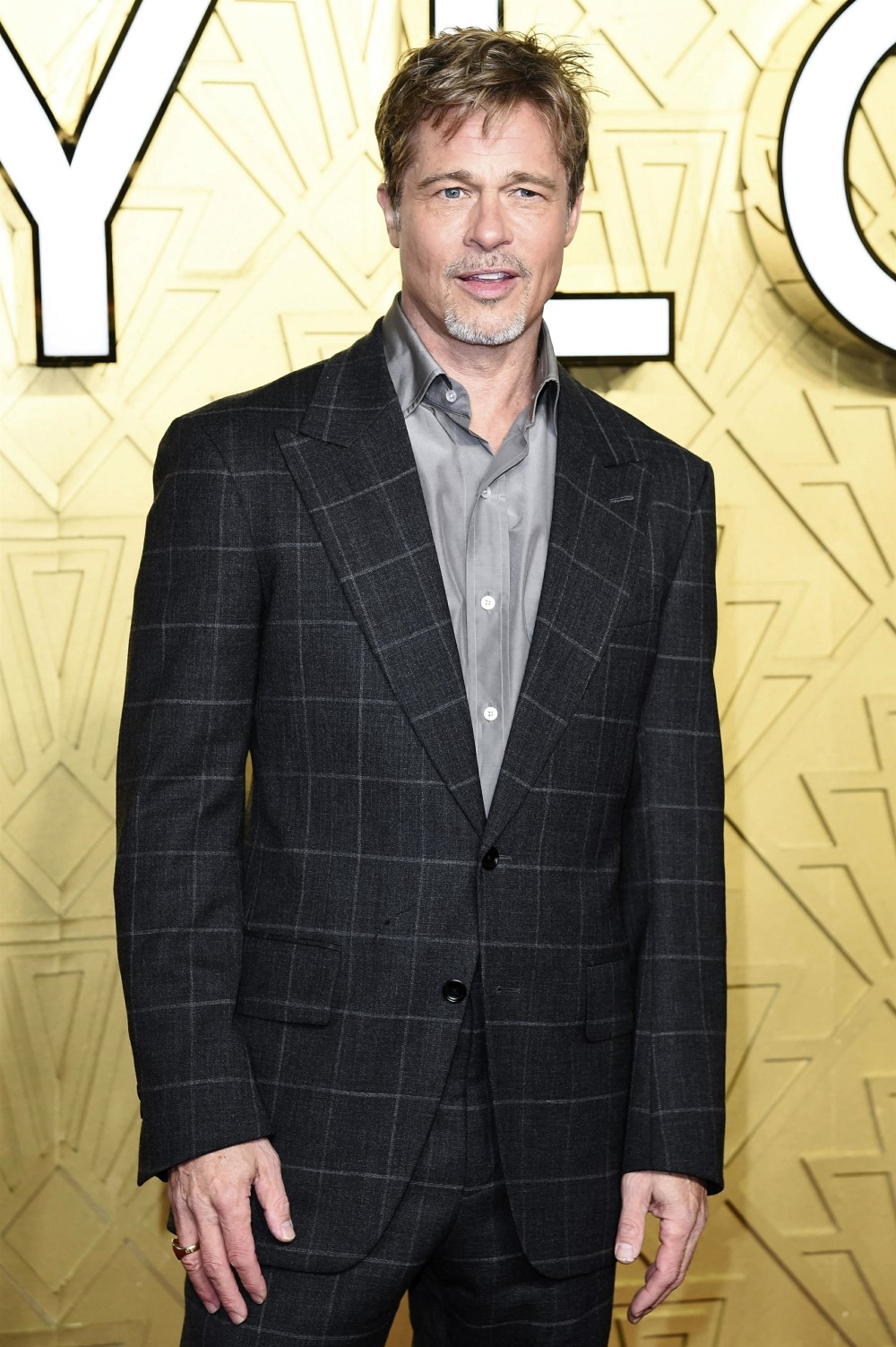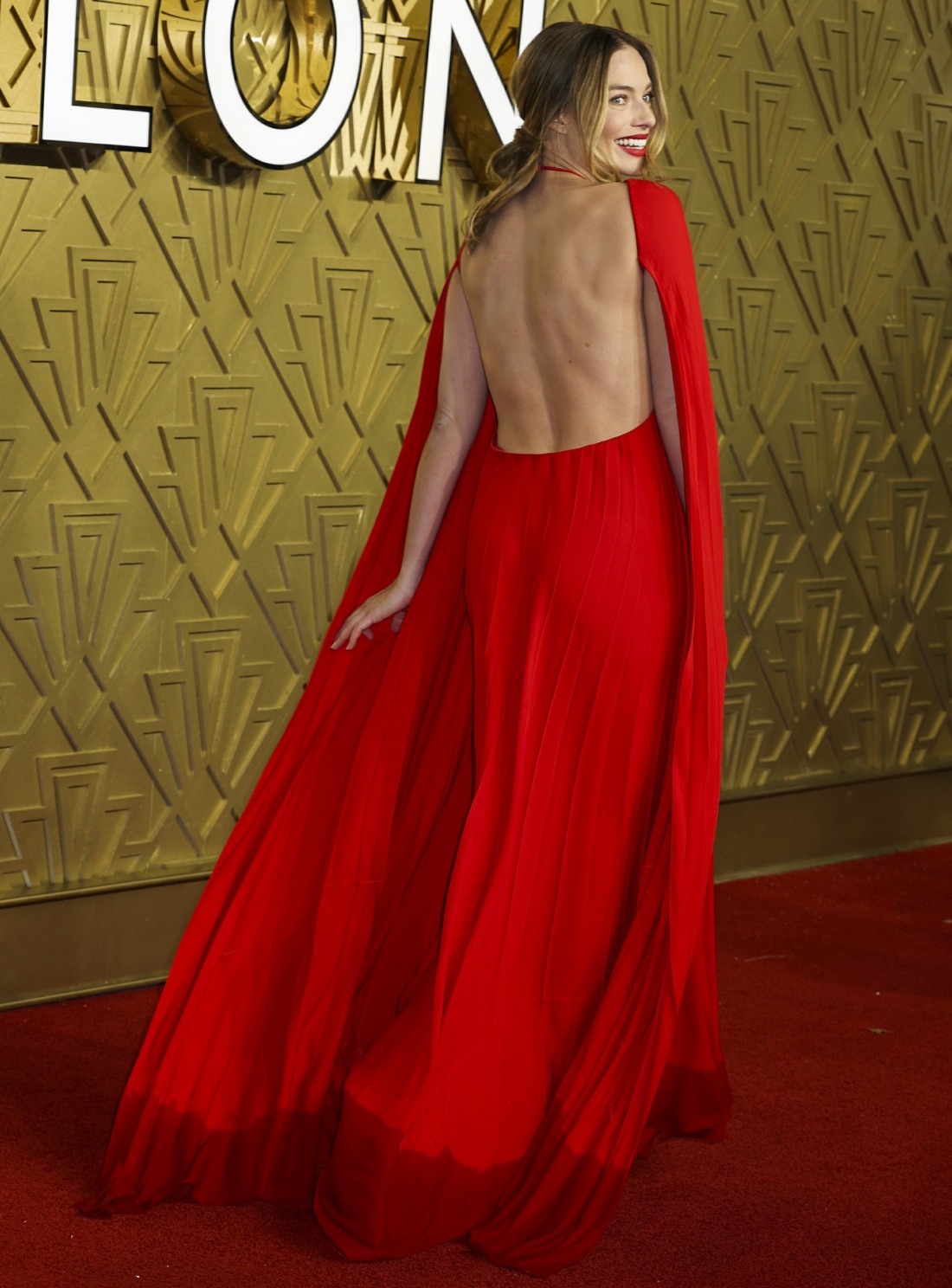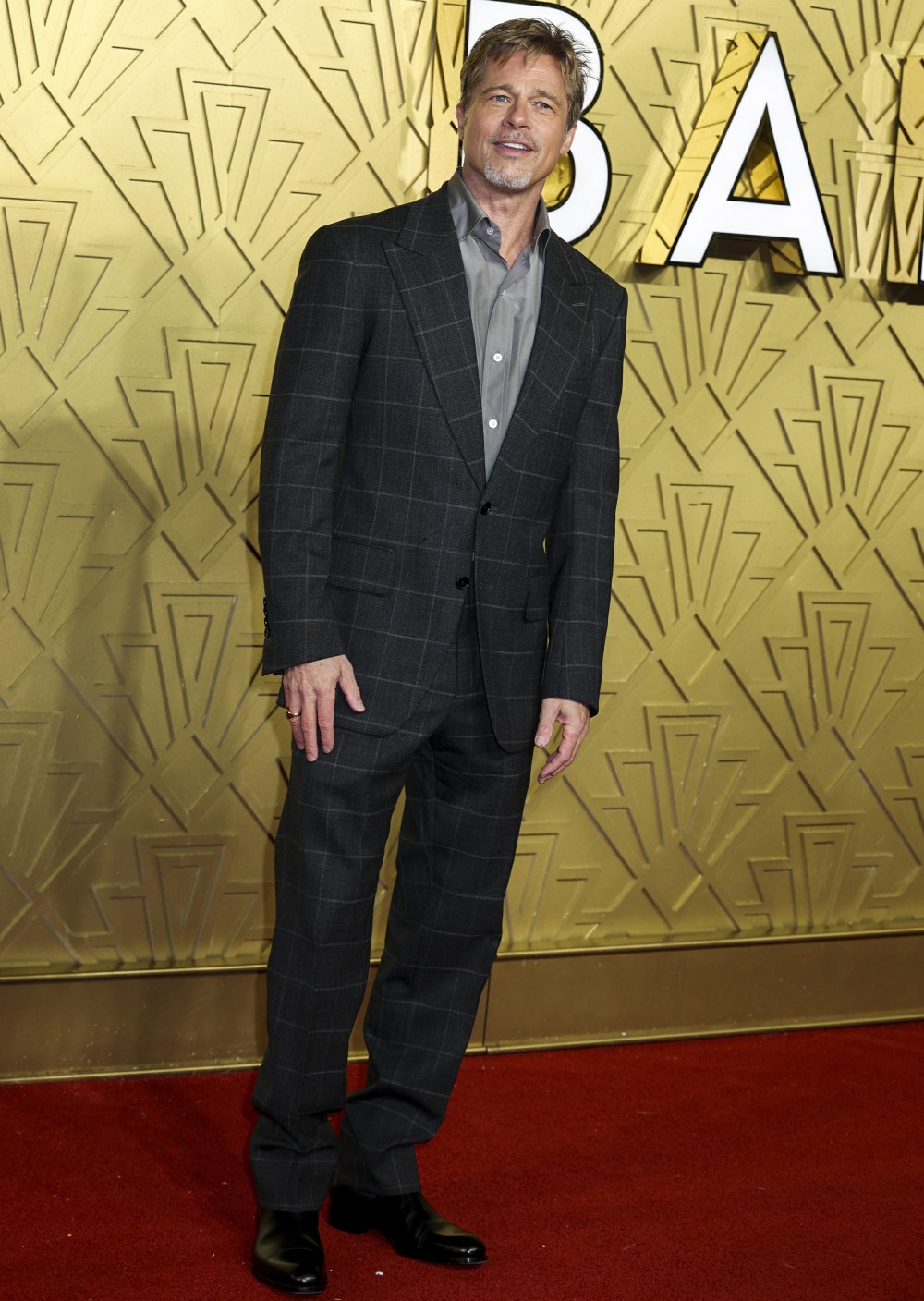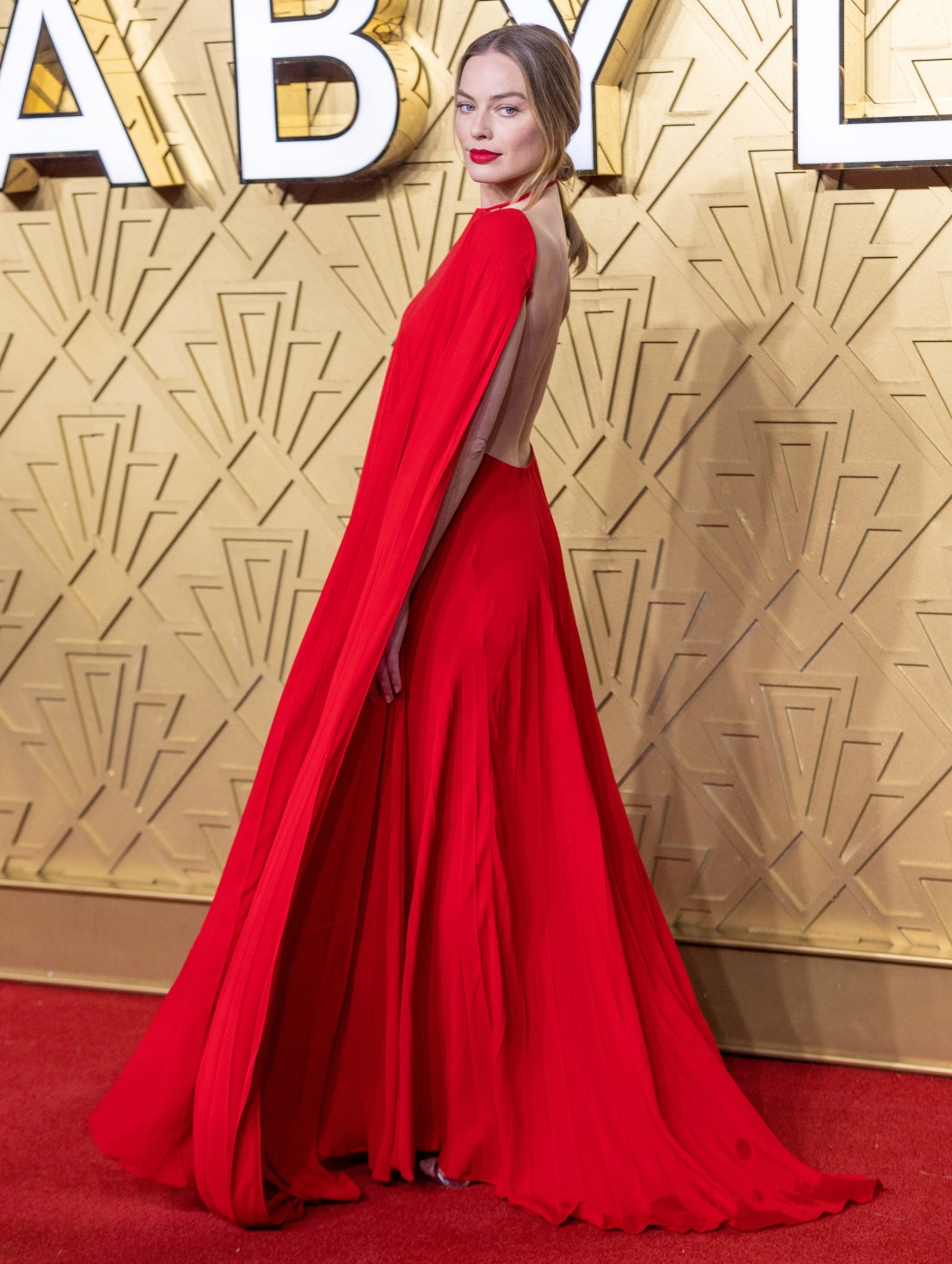 Photos courtesy of Backgrid, Avalon Red.