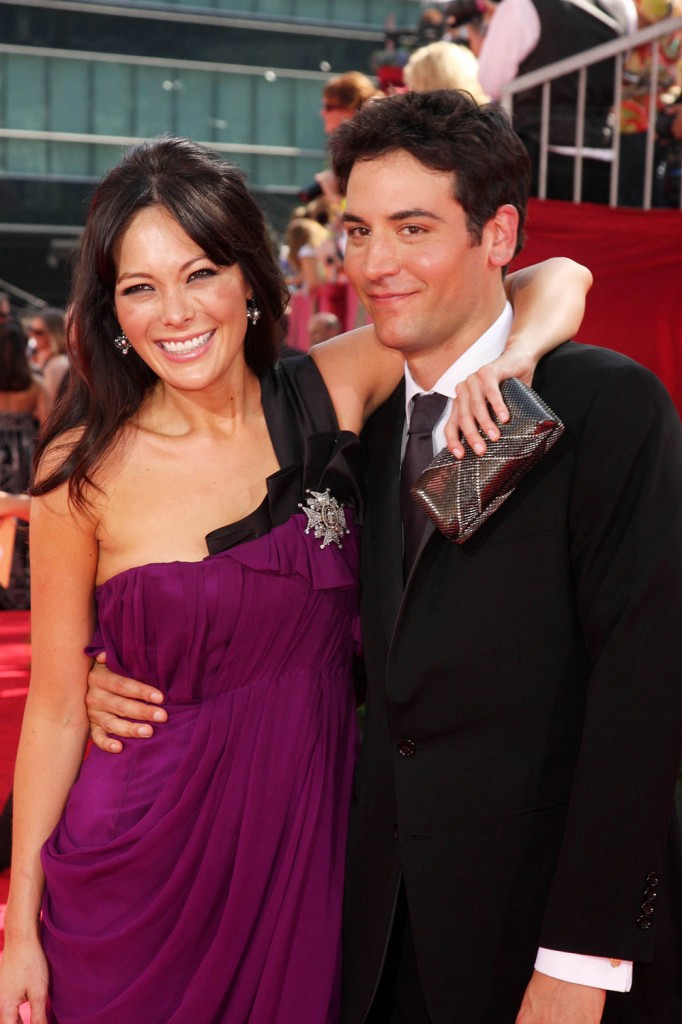 Let me start off by saying that the only reason I'm covering this story is because I want to complain that Price's show "Eastwick" has been canceled. I really love that show and think that if it didn't have the numbers that ABC should have given it a chance. It's a very solid, entertaining show with a fabulous cast and if it was promoted better it could have achieved a higher viewership. It's just really disappointing to hear that one of my favorite new shows probably won't be coming back.
Lindsay Price, 32, plays an unemployed journalist with psychokinetic powers on the show. She's been dating fellow TV star Josh Radnor, 35, of CBS's "How I Met Your Mother" since late last summer. The two recently called it quits, with a "source," probably one of the actor's PR reps, telling People "it was just time.":
Lindsay Price and Josh Radnor, who began dating in August 2008, have called it quits, PEOPLE has confirmed.

"They aren't together anymore," a source tells PEOPLE of the former Lipstick Jungle actress, 32, and the How I Met Your Mother actor, 35. Adds another source, "It was just time."

The pair met in 2007 when Price appeared on How I Met Your Mother, but they didn't kick off their courtship for another 18 months. "We met up a year-and-a-half later in New York," Price told PEOPLE in June. "We went to have dinner near the Bowery. It went really well."

At the time, Price said of Radnor, "He's very thoughtful, and he's very good at giving gifts."
[From People]
A year sounds about right if you like the person and just end up realizing you don't have the same goals in life or aren't ready to commit to something longer term. That's too bad for them, but if they weren't right for each other it was time that they called it quits.
Back to the real topic – I'm still holding out hope for Eastwick. The cast is amazing and it's a very well crafted show. I wasn't really familiar with Rebecca Romijn before seeing Eastwick, but she's a good actress and I enjoy her scenes. Eastwick also features Jaime Ray Newman as the redheaded weather-changing Cat and Cybill Shepherd as a practicing witch. A lot of people are going to miss that show. At least the episodes that are already complete will still air. Maybe another network will pick it up.
Lindsay Price and Josh Radnor are shown in the header at the Emmy awards on 9/20/09. Doesn't he look kind of annoyed while she's hanging on him? They're also shown on 5/18/09. Credit: WENN.com