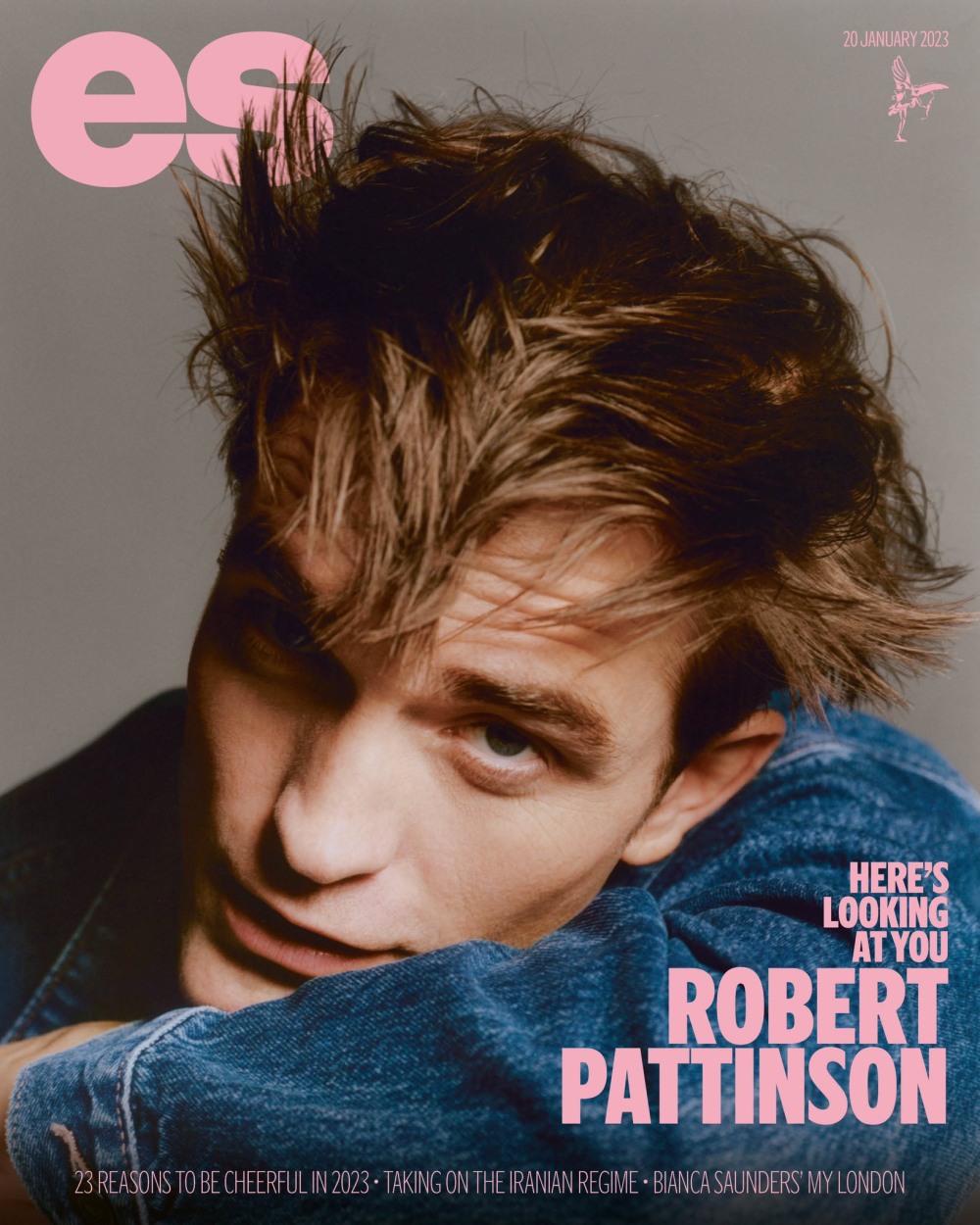 Robert Pattinson covered a recent issue of ES Magazine, the Evening Standard's in-house magazine. Rob is no longer the awkward sparkly vampire boyfriend – he's a man in his 30s, working with auteurs and making big-budget Batman movies. He picks up extra cash as a Dior model. He's working with Bong Joon-ho. He's still witty, charming, wry and yes, a little bit awkward. But he's grown up and I love that for him – he managed to stay sane when a lot of people wouldn't. In this ES Mag piece, Rob talks a lot about his pinup past, his desire to keep some things private, and the genuine battles he's had with body image, fitness and very disordered eating. Some highlights:
What he's working on now: 'It's with Parasite director Bong Joon-ho and it's like nothing I've ever done before. The movie is so crazy, it's a completely different style of working. It's so much talking,' he says. He's been staying in a little hotel in Bedford near a vast airport hangar where they've built the set. In the evenings he has been back in his room, getting increasingly worried that it might be haunted. 'Anyway, today I just realised that I'm probably not seeing ghosts — it's probably just because I've been drinking about 17 cups of coffee a day.'

Working with Dior for 10 years, he's made friends at the company: 'I'm not even just saying it to be nice. It's been one of the most enjoyable work, and personal, experiences that I've ever had in my life.' In terms of fragrance, he says he is bad at identifying what his favourite smells are, 'but — I mean, it's kind of cheesy — if you're in love with someone, their smell becomes very particular to you… so yeah, something like "girlfriend in a dressing gown".'

When he said he didn't work out for Batman: It was a joke, he says ('although I got in so much trouble for saying that I don't work out, even from my trainer, who was like, "Why would you say that?"') but it certainly hints at his discomfort with being viewed as a sex symbol. It's also, he points out, 'quite embarrassing when you get into a pattern of answering questions about your workout because there'll always be a guy who's in better shape than you.'

Body image, fad diets, disordered eating: 'It's very, very easy to fall into that pattern as well, even if you're just watching your calorie intake, it's extraordinarily addictive — and you don't quite realise how insidious it is until it's too late.' Pattinson says he has never struggled with body image, 'but I have basically tried every fad you can think of, everything except consistency. I once ate nothing but potatoes for two weeks, as a detox. Just boiled potatoes and Himalayan pink salt. Apparently it's a cleanse… you definitely lose weight. And I tried to do keto once. I was like, "Oh, there's a diet where you just eat charcuterie boards and cheese all the time?" But I didn't realise that you can't have beer as it completely defeats the purpose.'

He wants to get a dog this year: 'I've spent so many hours looking at pictures of different dogs, I mean literally for months and months, so if I don't get one it'll be a colossal waste of time. I mean, I really went in.' He tells me he favours the scruffy, runt variety.

He's bad at taking a break: 'There's just something in me which runs very, very deep and it makes the idea of taking a holiday seem like an impossibility… I find myself going, "No, I have to keep working, I have to keep working all the time, this might be my last opportunity, I've got to save for a rainy day. It's genetic. My dad was always bad at taking holidays. He'd always love it but I remember even as a very young child, there'd always be tears the night before — he'd say, "Just go without me, just go without me."'
"Pattinson says he has never struggled with body image…" and then he lists all of the ways in which he has been a disordered eater for years, and admits that it's addictive to watch your caloric intake, etc. That's one of the things I've always appreciated about Rob, generally speaking though – he's always been pretty open about how he's not in great shape, or he tried whatever diet, or what have you. Usually, only women talk about those subjects and only women get those questions. I do think some of this – including his denial that he's had body image struggles – is Rob's inherent Britishness, of not wanting to make a fuss or trying to be "humble" about how much he cares about how he looks in an image-driven industry. Anyway… yeah, he's a disordered eater and I hope he works on that.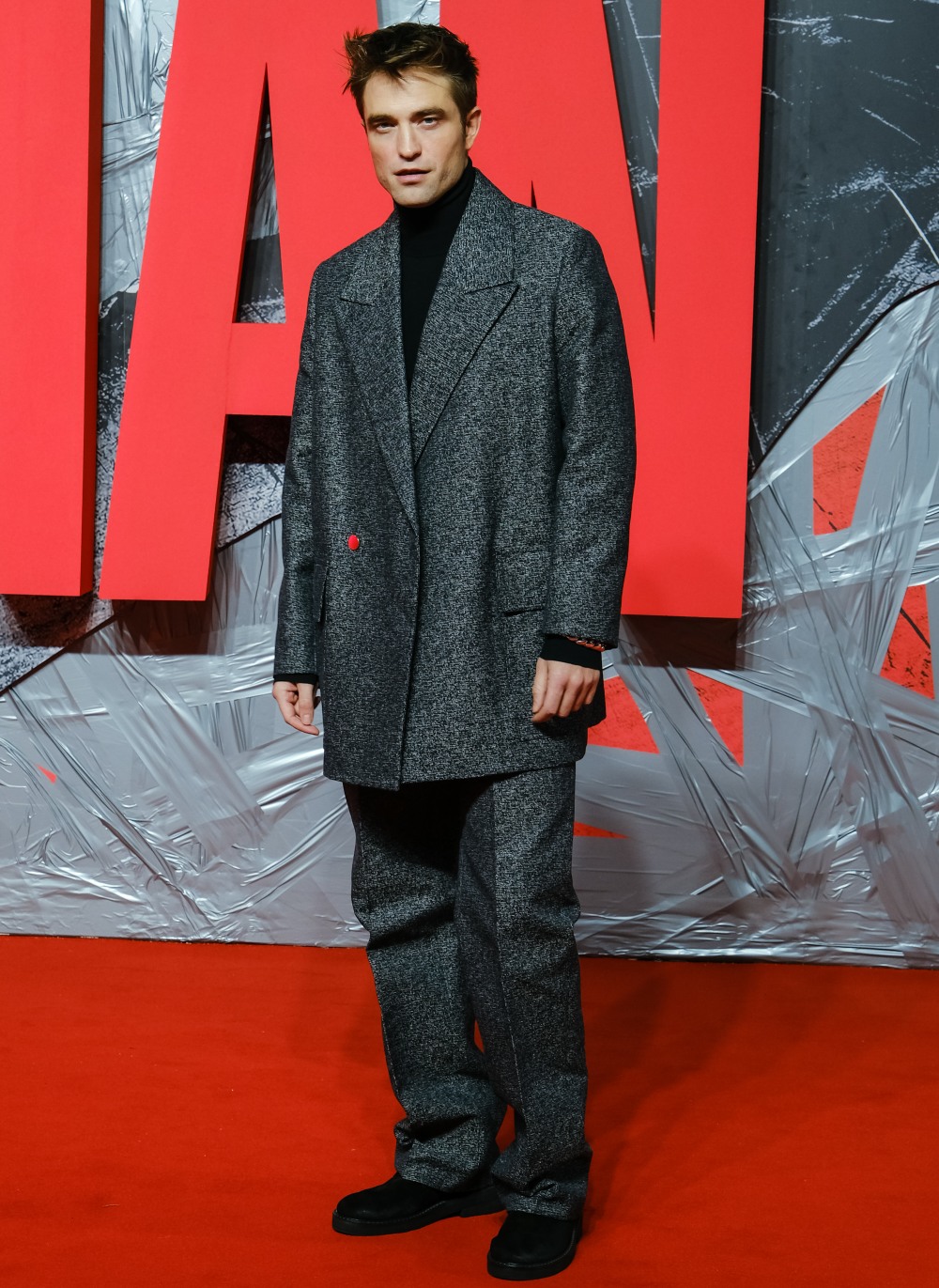 Photos courtesy of Backgrid, Avalon Red. Cover courtesy of ES Magazine.