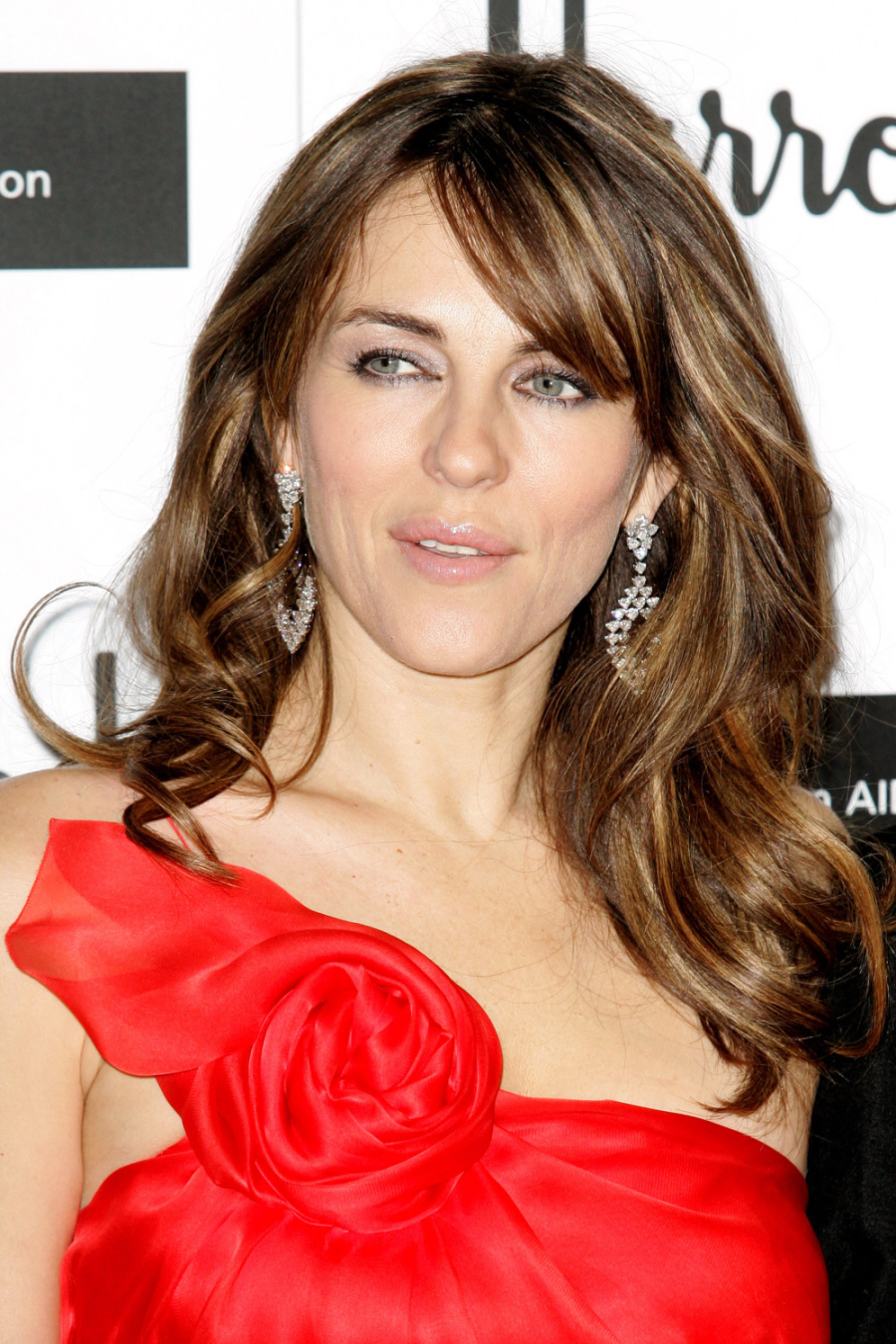 Generally, I'm pretty "meh" on Elizabeth Hurley. I think she's very pretty, I think she tries too hard, and I think she gets a bad rap about a lot of things, some of it deserved, some of it not so much. Liz is out promoting her new line of organic food, from her new organic farm in England, that her Indian billionaire husband bought her. So Liz is doing what she does best, which is a little self-promotion. But it sort of went off the rails – Liz admits that to keep her model figure in check, she's had to cut out wine and coffee. Now, she says, she just drinks vodka. And she only eats one meal a day. Damn. That's not right.
Her perfectly toned body is the envy of every yummy-mummy.

But at the age of 44, Liz Hurley has confessed how she has been forced to adopt a more extreme dietary plan to keep her famously svelte figure.

Miss Hurley has revealed how she has had to cut out coffee and wine from her diet. Now, instead of enjoying a glass of claret when she is at a social gathering, the model and actress has turned to vodka to keep her midriff trim.

Asked whether she missed wine, she said: 'No, I don't miss having a glass of wine because I've switched to vodka. I don't really like vodka that much but if I'm at a party I have a small one with a lot of fizzy water and a huge squeeze of lime. Initially it's like medicine but I've got used to it now.'

Miss Hurley, who lives in Gloucestershire-with husband Arun Nayar and her seven-year-old son Damian, admitted: 'I used to drink an awful lot of coffee, but I was told after the age of 40 you have to be careful with coffee and wine. Apparently, that can be one of the reasons older women get bloated around their stomach.'

With her acting career sidelined, Miss Hurley has instead concentrated on her swimwear range and modeling.

Following the birth of Damian, she revealed how she only eats one meal a day and often goes to bed hungry. It was also reported last year that she has just one square of organic chocolate or one tablespoonful of ice-cream when she wants a treat.
[From The Daily Mail]
Alright, first I do have to give Liz credit for actually admitting how extreme her diet is. I get tired of girls claiming that they "eat everything" when they're in reality cokehead anorexics. So, Liz gets a point for being honest. She loses points for actually being on that kind of extreme diet though. I do have to admit a few things – I'm not a coffee, wine or beer drinker either, and part of the reason is my concerns about the extra caloric intake (except for coffee – I've just never had a taste for it). I prefer hard liquor too, if I'm having a drink while watching my beloved NCIS. I have a Scotch, just like Leroy Jethro Gibbs (he has his straight, I take mine on the rocks). Then again, I eat three meals a day, so what do I know?
Here's Elizabeth in London at the Emerald Ball held at Harrods to support the Elton John Aids Foundation on November 5, 2009. Credit: WENN