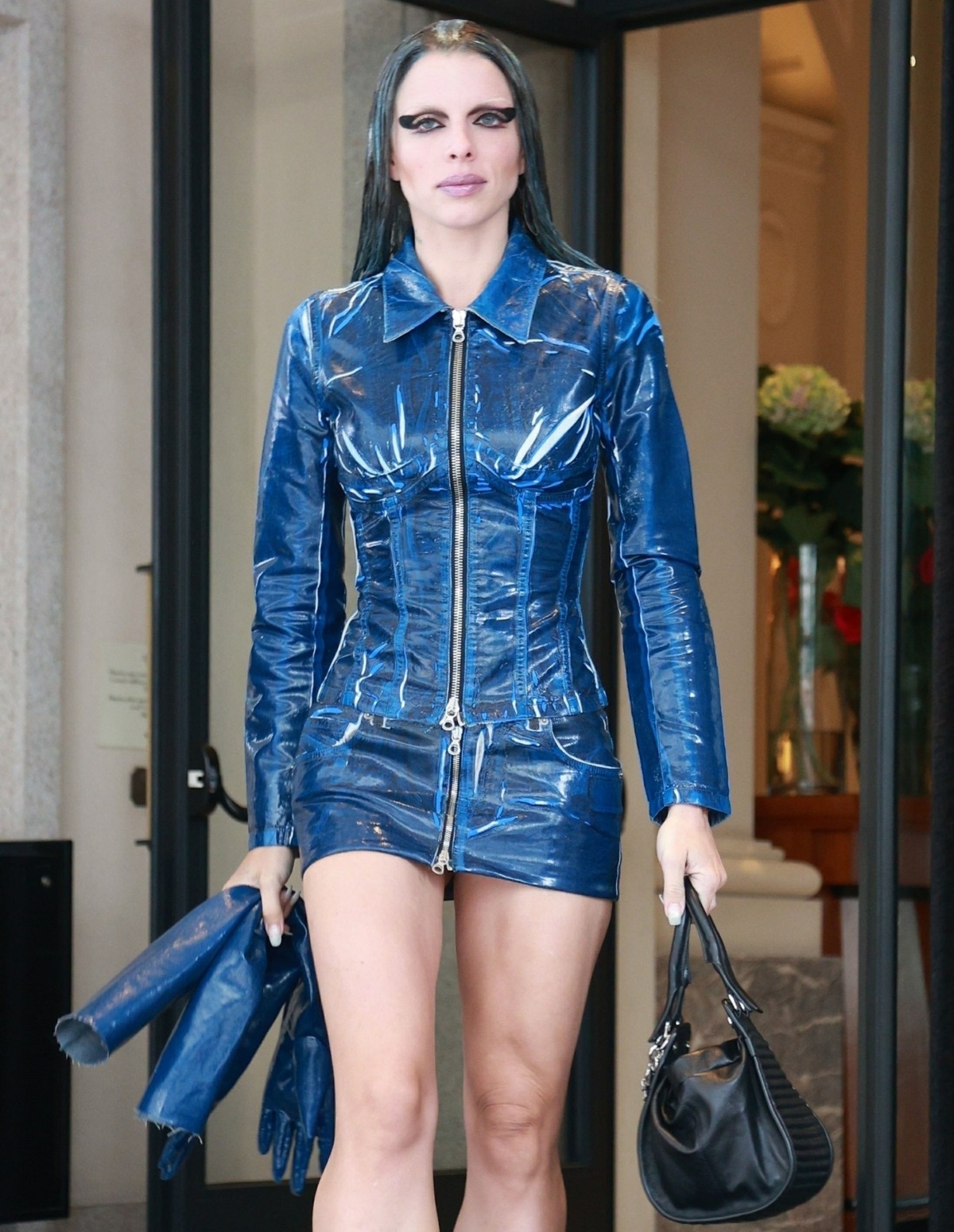 Julia Fox has gotten very active on social media, especially TikTok, where she regularly posts videos and gives her hot takes on various gossip stories, sometimes she even makes news. Julia is determined to extend her fifteen minutes of fame post-Kanye, and why not? She's kind of more interesting than many of the reality stars who get coverage in People and Us Weekly. Anyway, Julia went viral yesterday for doing a "home tour" of her New York apartment. From what I know of NYC real estate, I was actually surprised that Julia can afford a cramped, mouse-infested one-bedroom in Manhattan.
Julia Fox gives fans an apartment tour on TikTok:

"I know I'm going to get roasted. Hopefully, maybe someone can watch this and say, 'Okay, maybe I'm not doing so bad.'" pic.twitter.com/3TyL0SWtSc

— Pop Crave (@PopCrave) January 25, 2023
The only offensive things in this video are her bleached eyebrows, my god. I hate that look. Her "bedroom" is the living room and she gave the one bedroom to her two-year-old son Valentino, but she says he barely sleeps in his room because he still co-sleeps with mom. She's a bit defensive about that but I don't think that's weird? It sounds pretty normal. The bathroom is awful but the kitchen seems to be a decent size considering the size of the apartment and the fact that it's New York. Yes, she's messy and a bit disorganized but I also have shoeboxes everywhere too and….? I mean, it's Julia Fox. i thought it would look more like a crack den, honestly.
Julia's big speech about how she doesn't like big apartments and people shouldn't be wasteful… honey, there's nothing wrong with admitting that this is all you can afford. It's a better apartment than I was expecting, even with the mouse problem. One last thing though – why does she have so many people's ashes????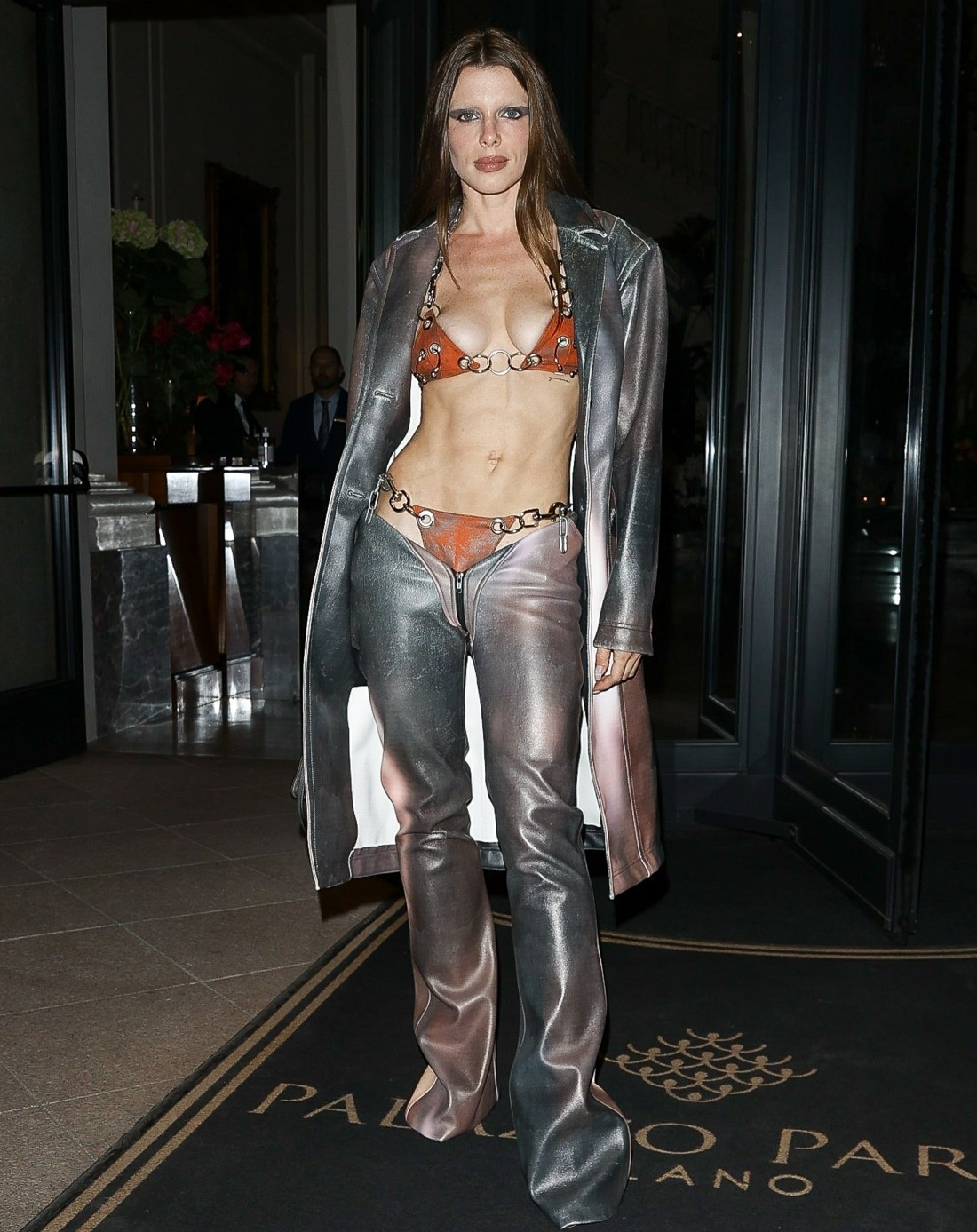 Photos courtesy of Backgrid.