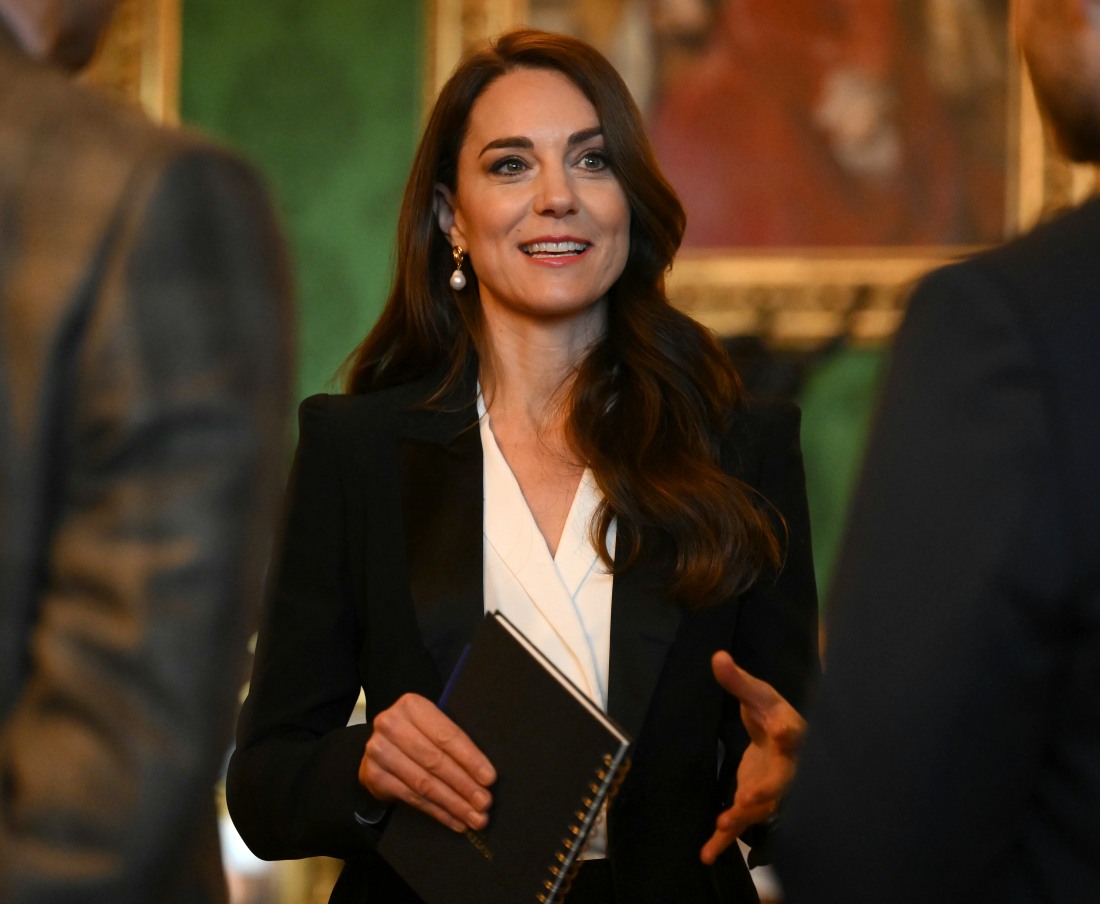 On Wednesday, the Princess of Wales had an event at Windsor Castle. The event was the unveiling of her "team of expert advisors" for the Keenwell Institute on Buttons, aka the dusty desk at Kensington Palace, aka the Royal Foundation Centre for Early Childhood. I wondered if we would get any videos or quotes from this advisory-panel unveiling, or whether this was just a pure photo op for Kate's tuxedo-jacket Meghan cosplay. As it turns out, Kate's staff actually did put some stuff together, including videos and some very keen quotes.
The Princess of Wales has vowed to help children better manage and regulate their emotions and to build better relationships. She revealed that a major new campaign to be launched next week will focus on the "building blocks and the scaffolding" that allows children to better develop social and emotional skills as an adult.

The Princess was speaking to a new team of expert advisers at Windsor Castle. The panel of eight academics, representing sectors such as neuroscience, psychology and policy, will help guide her through the next stage of her work focusing on the importance of early childhood, meeting twice a year.

Catherine said that a key area was how to "develop the social and emotional skills which are vital for later life". She added: "Today, I just want to think about and discuss what's next. How do we keep this conversation going? This campaign is really to try and raise the awareness of the importance of this issue. And it's what can we do collectively to keep the conversation going and what we do next? This campaign is really laying the foundation of why early childhood matters."

The Princess said their work would focus on what helps shape us, what shapes our relationships and the emotional experience of childhood. It was also about creating the "building blocks and the scaffolding" for how we first start to understand ourselves and others, she added.

"These are really complicated, big issues to look at," Catherine continued. "But I think, from the centre's point of view, one of the main key areas is how do we develop the social and emotional skills which are vital for later life. How do we better manage and regulate our emotions? How do we build better relationships?"
I've always sort of believed that Kate's limited interest in Early Years stems from two things: wanting expert advice on how to raise her children, and trying to understand why William is so f–ked up. If you look closely at Kate's public comments about Early Years, she does seem to make some pointed comments about how her husband's childhood made him the monster he is today. The kind of monster who can't regulate his emotions, who doesn't have the social and emotional skills to thrive as an adult. Also: she's only meeting with this group twice a year, lmao.
She made a little (mumbly) introductory speech at the start of the literal roundtable and I guess we have to praise this 41-year-old woman for managing to get through this without staring at her notes. She also seems to confirm that this advisory panel launch was not the big new keen Early Years announcement, they've got something coming up next week. PIE CHARTS!! Also, the academics and scholars there… watch their faces.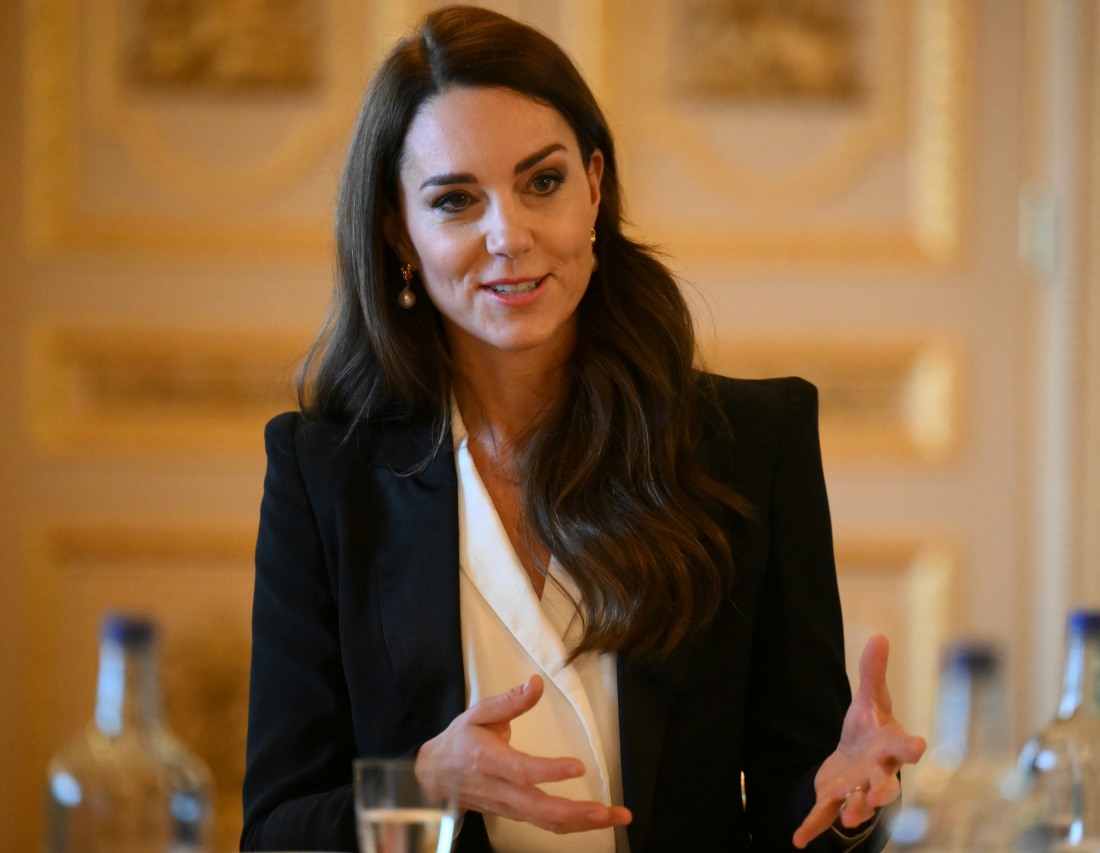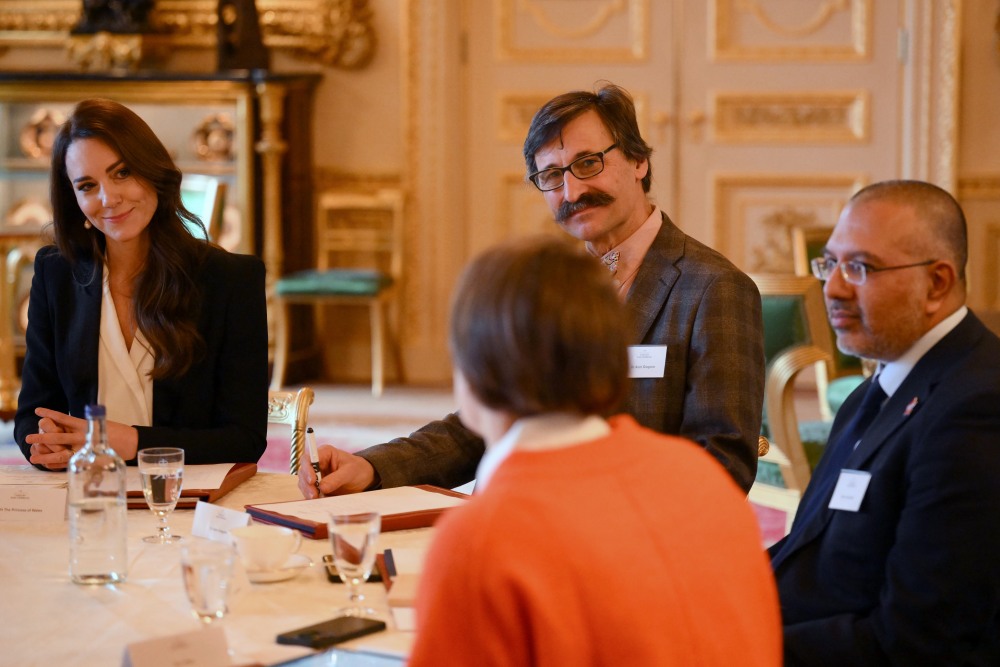 Photos courtesy of Avalon Red.