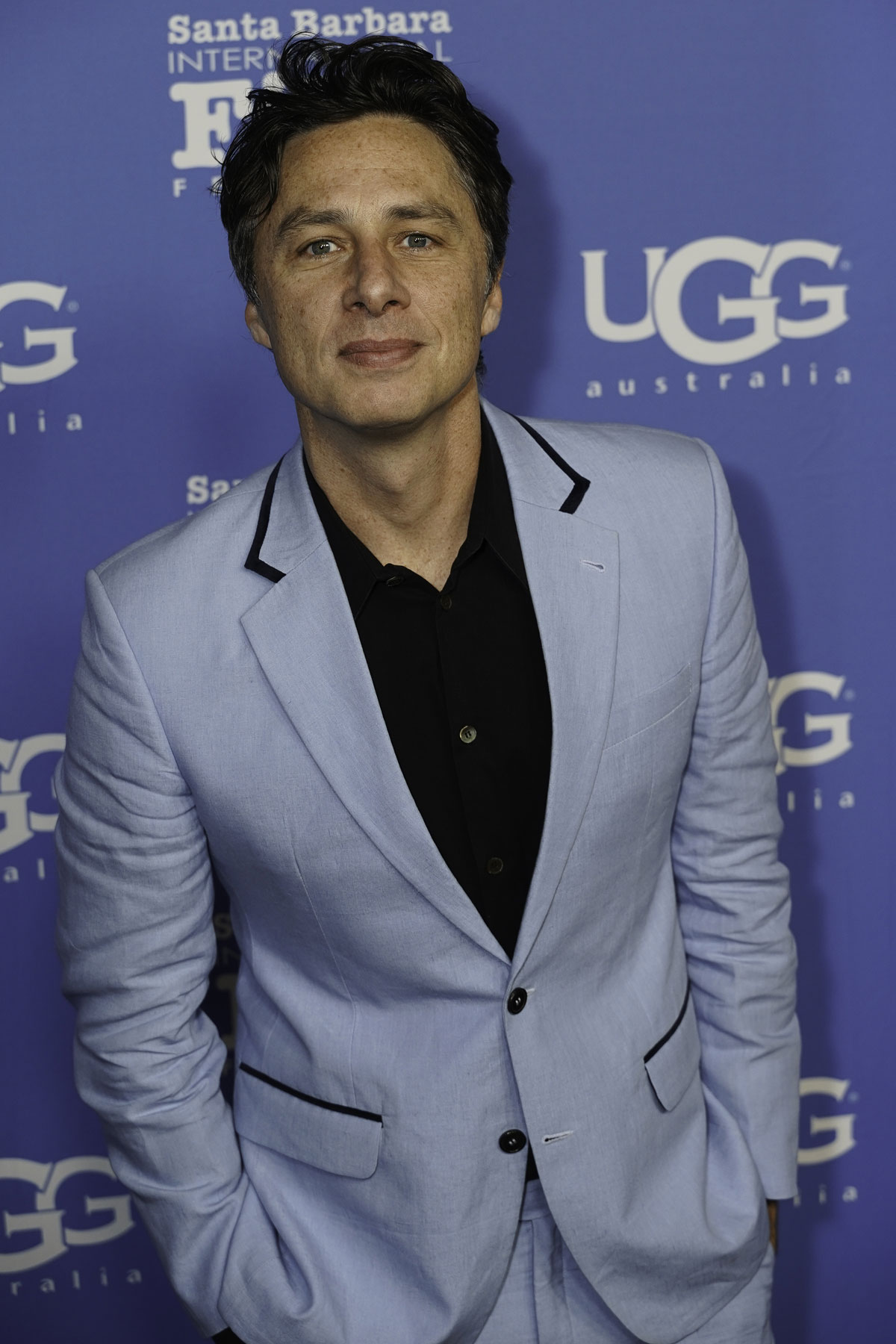 I'll be honest, I hadn't heard of Shrinking, the new Apple+ series, until today, but I watched the trailer and it looks pretty good. It's about a grieving therapist played by Jason Segel who starts to tell his patients exactly what he thinks in an effort to help them. Harrison Ford, Michael Urie, and Jessica Williams are also in it. Zach Braff appeared at the premiere earlier this week. He doesn't seem to be involved in the show, but appeared to support co-creator Bill Lawrence and Christa Miller, both of whom he knows from Scrubs. Zach talked about therapy and how it has changed his life and helped him through specific times of difficulty.
Zach Braff says therapy has been a lifesaver for him.

"I've been in therapy on and off my whole life," the actor, 47, exclusively told Page Six this week at a Paley Center for Media screening of Apple+'s new series "Shrinking."

"It's definitely changed my life and helped me through some really tough times when I've had to deal with grief and rough patches."

The show, which stars Jason Segel, follows a shrink who begins to break the rules by telling his patients exactly what he thinks. The comedy series was co-created by Segel, "Ted Lasso" star Brett Goldstein and TV producer Bill Lawrence, who also produced "Scrubs."

"I think that's one of the wonderful things about this show," Braff, who directed episodes of the new show, added, "it's sort of a PR campaign for the whole industry. It's showing how it can help people's lives."

The "Garden State" actor also revealed that therapy really helped him when he was dealing with the death of his best friend Nick Cordero, who died of COVID, at age 41, in July 2020.

"That was very rough for me," the actor shared about Cordero's passing. "And I couldn't have done it without friends and therapy and family and all the things this show is about."

Also at the screening were the show's stars Jason Segel, Michael Urie, Jessica Williams, Christa Miller and Brett Goldstein.
I know people go back and forth on Zach Braff. I generally like him and really liked Scrubs and think his OTP with Donald Faison is adorable. I was rewatching Scrubs during covid and as such paid more attention to Zach's social media than usual and remember him posting a lot about his friend Nick Cordero's passing from covid. It seemed like that really affected him and it's good that he turned back to therapy to get help dealing with that. Zach's father died in 2018 and his longtime manager died by suicide in 2022 so those may have been some of the other points he refers to in the interview. Also, I think it's really good that he's admitting that he's been in therapy on and off throughout his life. There's been a lot of work the past few years to debunk the stigma around therapy and advocate for mental health, but from my perspective it does seem to mostly be women of color and women in general talking about it. It's good to emphasize that everyone can benefit from therapy to debunk the myths that it's "not masculine" or "necessary for everyone." I'll probably check out this show. Apple+ is one of the subscriptions I cycle because they don't have as much content, so I'll get to it eventually.
Photos credit: Jerry Perez/Avalon, Getty and via Instagram