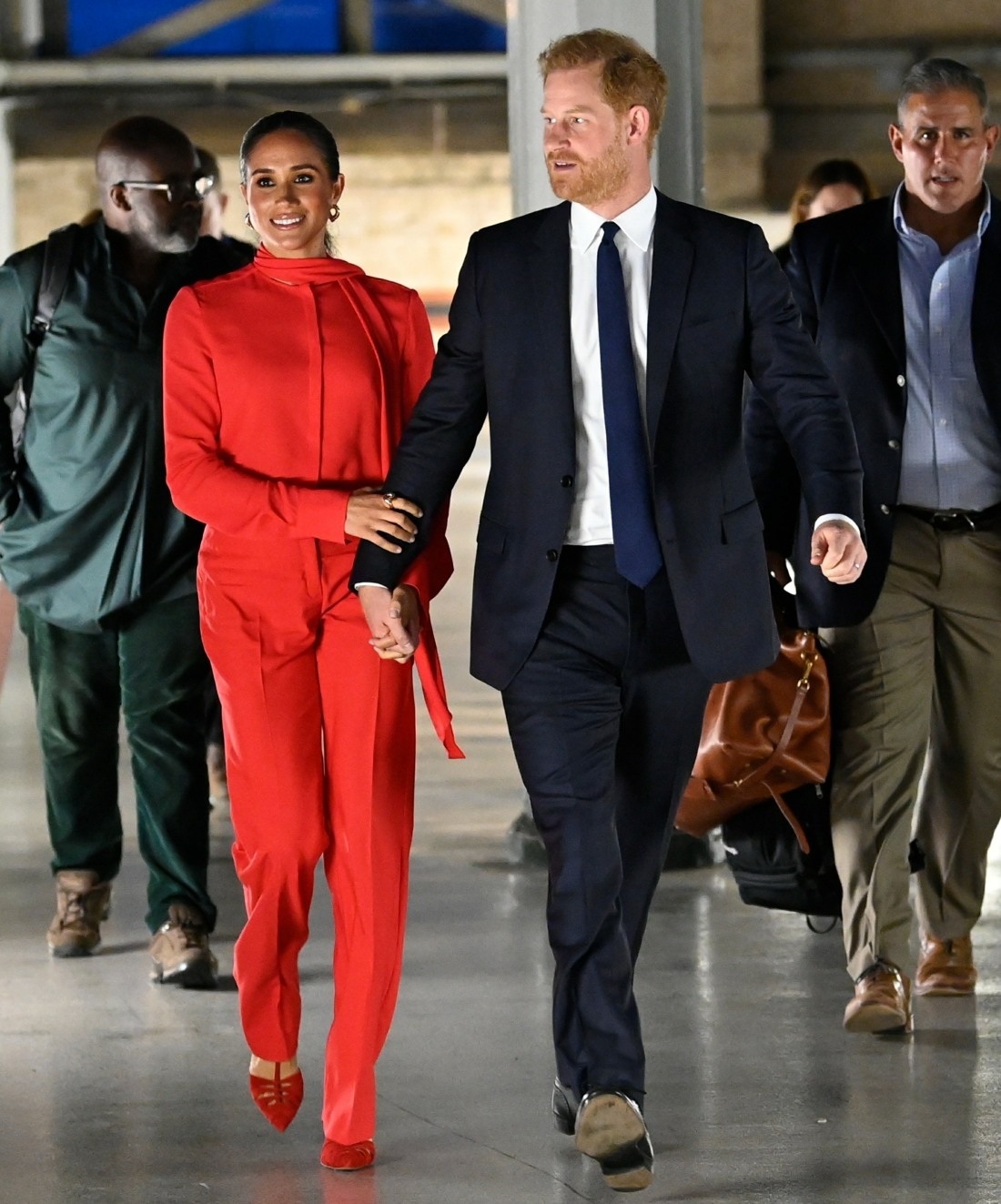 The Telegraph continuously tries to convince people that they have "sources" within the Duke and Duchess of Sussex's circle of friends and colleagues. I'll let you decide for yourself if you believe that's true. One thing I will give the Telegraph is that some of their Sussex coverage can get almost… "nice." Or normal, or simply not full of rage and spite. Someone (not named Camilla Tominey) is making a real effort to make it sound like they have sources within Camp Sussex and that those sources are very positive about Meghan and Harry's work and family. So, now that Harry and Meghan have launched two massively successful projects within a month (the Netflix series and Harry's memoir), what IS next? According to these sources, Archewell Productions has some scripted rom-coms in the pipeline:
Their Netflix documentary series was billed as their "love story" and they have rarely missed an opportunity to gush about their romance. Now, the Duke and Duchess of Sussex plan to harness their own experiences as star-crossed lovers to make rom coms. The couple, who signed a multi-year deal with Netflix in 2020, are moving away from content about themselves and have several "fun" television series in the pipeline, the Telegraph understands.

"There will be more of a heavy focus on fictional, scripted content," a source said. "It will be rom coms, feel good and light-hearted programmes."

The couple will not appear on screen, instead adopting less time-consuming executive producer roles, which will allow them to pursue other projects and philanthropic work.

The development will be considered a welcome respite by those who have found it hard to escape the thoughts of Harry and Meghan in recent months, following the back-to-back releases of the Duchess's Spotify podcast, Archetypes; their Netflix series and then Prince Harry's memoir. The couple have kept a low profile since the publication of the Duke's book, Spare, last month, and are keen to keep their heads down.

"They've had enough of being in the spotlight for now," one friend confirmed. "It was a difficult few weeks in many ways and they want to take a step back."

Instead, they are understood to be focusing on charity work closer to home, in California, which they can pursue under the radar. Although they were spotted among the guests as their neighbour and television host Ellen DeGeneres renewed her wedding vows to Portia de Rossi last week, they are not expected to undertake any official engagements or travel until the spring. They are also both working on individual projects, including the Duke's Heart of Invictus documentary series which is due for release this summer.

Despite all of the noise surrounding the Sussexes' potential appearance at the King's Coronation, the couple are not thought to have received any formal contact from either the Archbishop of Canterbury or the Royal family, suggesting that the apology and potential reconciliation that the Duke has called for may not be forthcoming.
We heard something similar once the docuseries drama died down, which was: Harry will promote his memoir, then they'll be quiet for a while before they blitz us with more work. In general, I believe that. I think we've entered an Undercover Sussex Szn. When we see Harry, it will probably be through his BetterUp work. If we see Meghan at all… well, God knows. We probably won't even see her, we'll just get some announcements about what she's working on and/or what projects she'll be doing next. People believe that she'll do a second season of Archetypes, and I hope she does. I also hope that her romantic dramas for Netflix aren't too cheeseball, but I think that's just her taste. She's a cheeseball.
It would be so f–king funny to me if they were really quiet for months (or only giving us work updates) and they never said one word about the Chubbly and then didn't attend. Like, by the time we get to May 6th, it will be a five-month-long shambolic melodrama in the British media and the Sussexes could just choose not to say one word about it.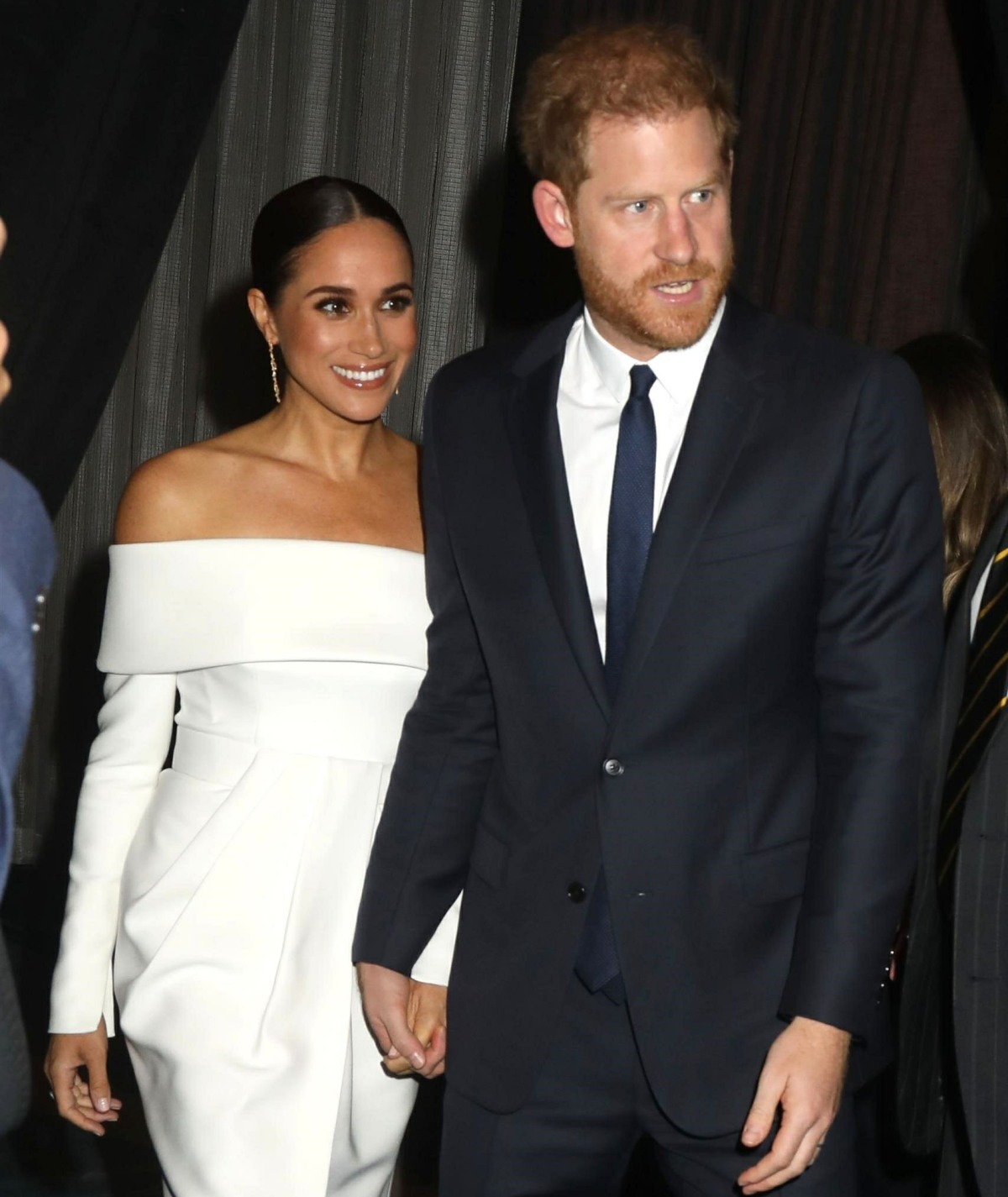 Photos courtesy of Backgrid.