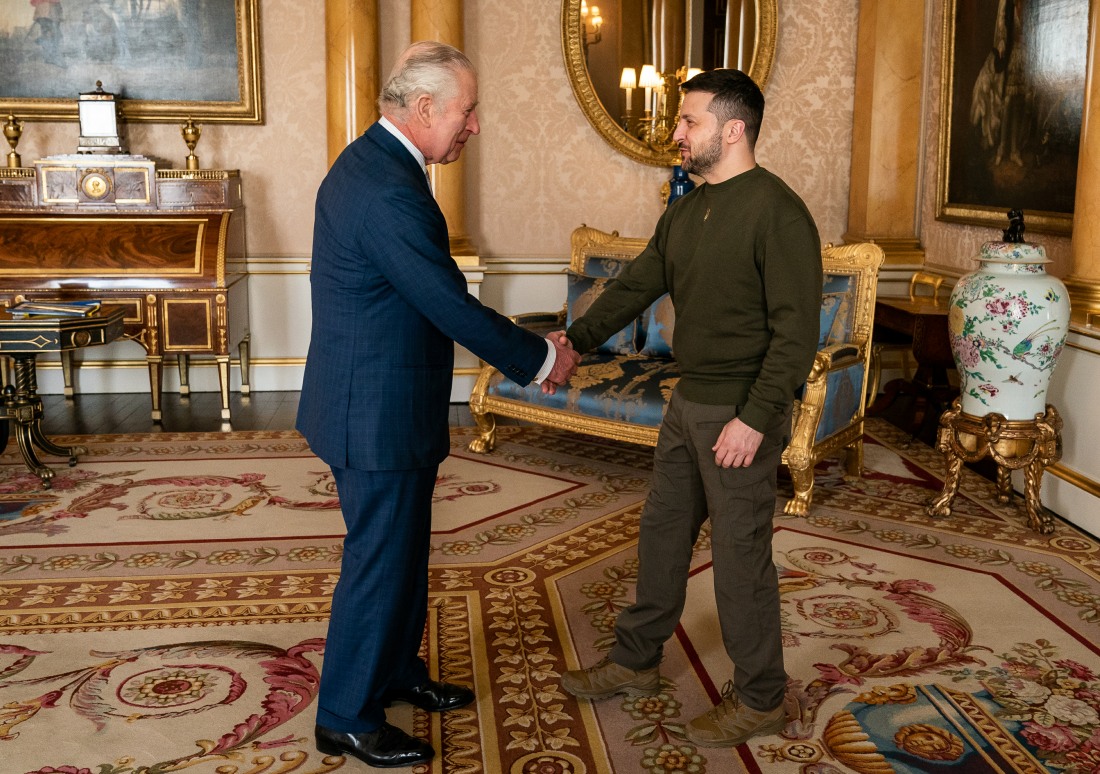 Ukraine's President Zelensky is on a whirlwind tour through European countries, trying to convince European allies to continue to fund Ukraine's defense of its country from Russian invaders. Zelensky was in Paris, meeting President Macron, and on Wednesday, Zelensky was in London to meet with Prime Minister Sunak and King Charles. Charles invited Zelensky to one of the diplomatic rooms in Buckingham Palace. The king wore his normal Savile Row suit, while President Zelensky wore his wartime uniform: an olive-green military-style sweatshirt and boots. The NYT had a piece about the significance of the attire, and the significance of Zelensky forgoing suits and ties during his whirlwind tour of Élysée Palace, 10 Downing and Buckingham Palace. Zelensky wants fighter jets. He should get them.
Meanwhile, I hope King Charles told President Zelensky that he also has a struggle: Charles wrestled with whether or not to go on his annual ski trip to Klosters. In the end, Charles decided to forgo it.
King Charles has cancelled an annual lavish ski trip with friends so that he will be healthy for his coronation. The King has taken a skiing trip to Klosters in Switzerland almost every February or March for 45 years but wants to make sure he's in top shape for the ceremony in May, a source said.

The monarch will travel abroad before he is crowned, on official visits to France and Germany in March, but won't be hitting the slopes. Aides are understood to have been keen for the 74-year-old King's first trip abroad since the death of Queen Elizabeth II's death in September to be for an official visit.

A source told The Sun that the monarch has also been conscious of the current cost-of-living crisis while making the decision to cancel the traditional trip. "There are many factors at play, not least it's a bad look to go skiing during the cost-of-living crisis and the King is not a very ostentatious person. Also it would be disastrous to suffer a skiing accident,' the source said.

'All focus' is said to be on the upcoming coronation.
It's still sort of bizarre that Charles hasn't left the UK since he became king. That's what he was known for as Prince of Wales – his travels, and how well-traveled he was. I think his people must have realized that it looked really weird for Charles to look like he was some kind of hostage in his own country before the Chubbly, which is why the trip to France and Germany was organized for next month. Anyway, pity the king, he couldn't go on a ski holiday because it would look bad to the poors! And because he didn't want to throw his back out before his Clowning.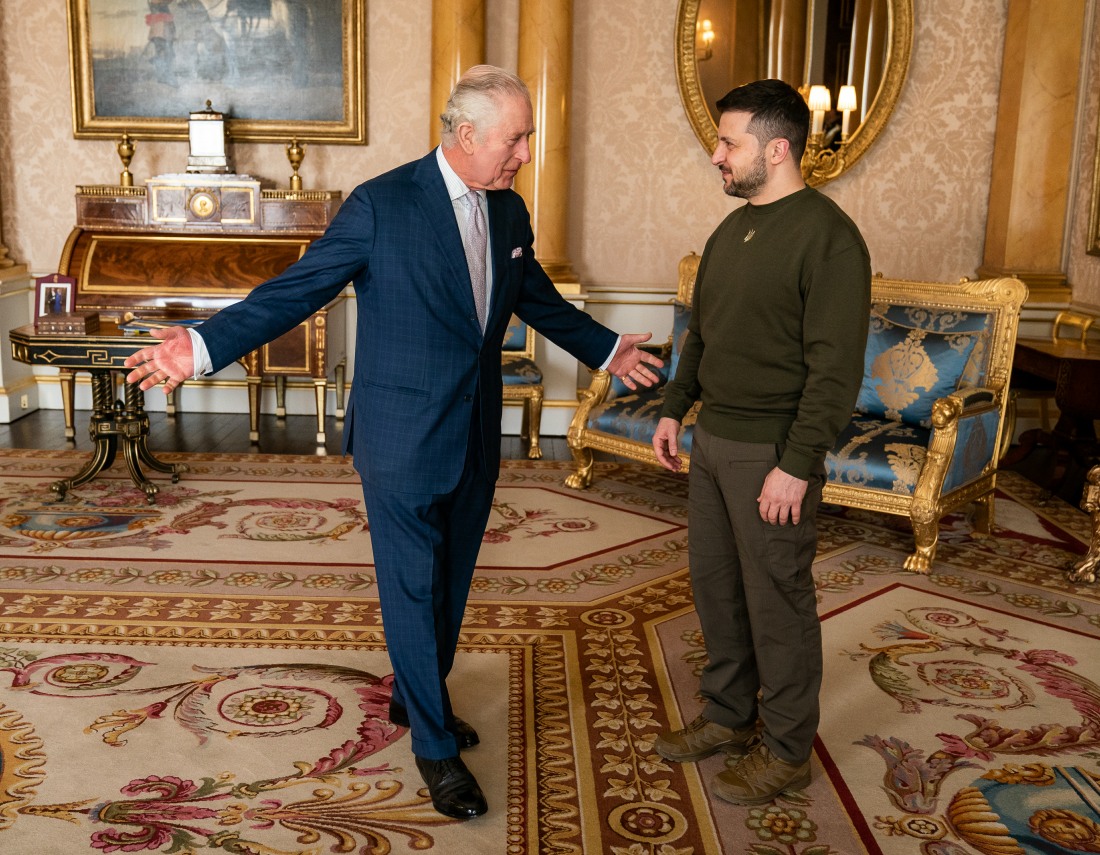 Photos courtesy of Avalon Red, Cover Images.