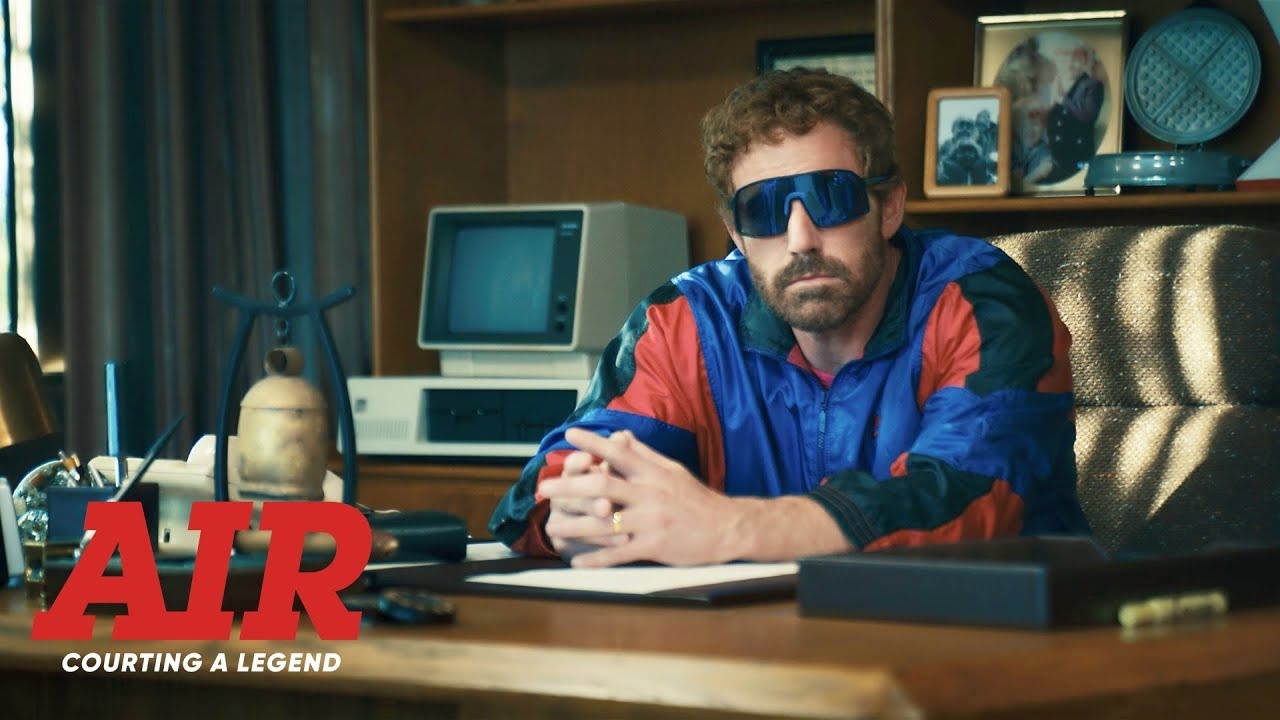 Ben Affleck, Matt Damon, Jason Bateman, Chris Messina, Marlon Wayans, Chris Tucker AND Viola Davis? This the cast for Air, the true story of how Nike signed Michael Jordan at the very start of his professional career. Nike created the Air Jordan line, still considered the gold standard of athlete-sponsorship. Affleck directed the film, and he cast himself as Nike CEO Phil Knight. Matt Damon plays Sonny Vaccaro, the salesman who put Jordan with Nike. I think Messina plays Jordan's sports agent. Here's the first trailer:
As someone interested in the business of athlete sponsorships, I'll admit, this appeals to me. I went into this not knowing much about how Michael Jordan and Nike came together, beyond the infamous story of Nike signing him when he was still a rookie. The business decisions being made by Knight and Vaccaro are pretty interesting too. But I appreciate the tone – it feels kind of light-hearted because it is. This is not the most serious subject in the world, it's a movie about the business of sports apparel, for the love of God. I mean, yes, Nike's Air Jordan line is the most successful partnership of all time, but still. It's not life or death.
Anyway, I enjoy all of the '80s vibes. Jordan signed with Nike in 1984 and the fashion is Peak '80s Business/leisure.
Ben Affleck directs #Air, the true story of Nike's attempt to land Michael Jordan. Affleck stars opposite Matt Damon, Viola Davis and Jason Bateman. Watch the official trailer here: https://t.co/7YtbnsaRzr pic.twitter.com/FeClFtKQFU

— Variety (@Variety) February 9, 2023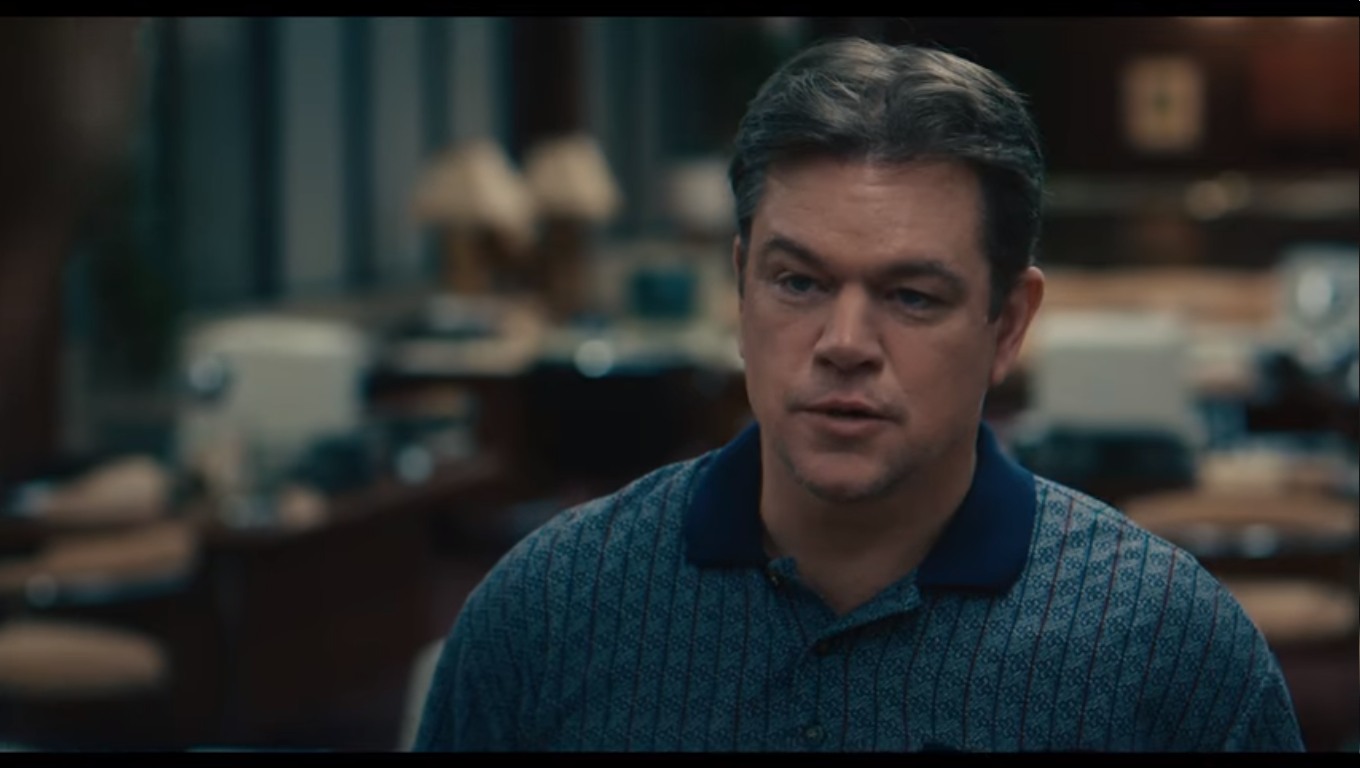 Screencaps courtesy of the trailer.