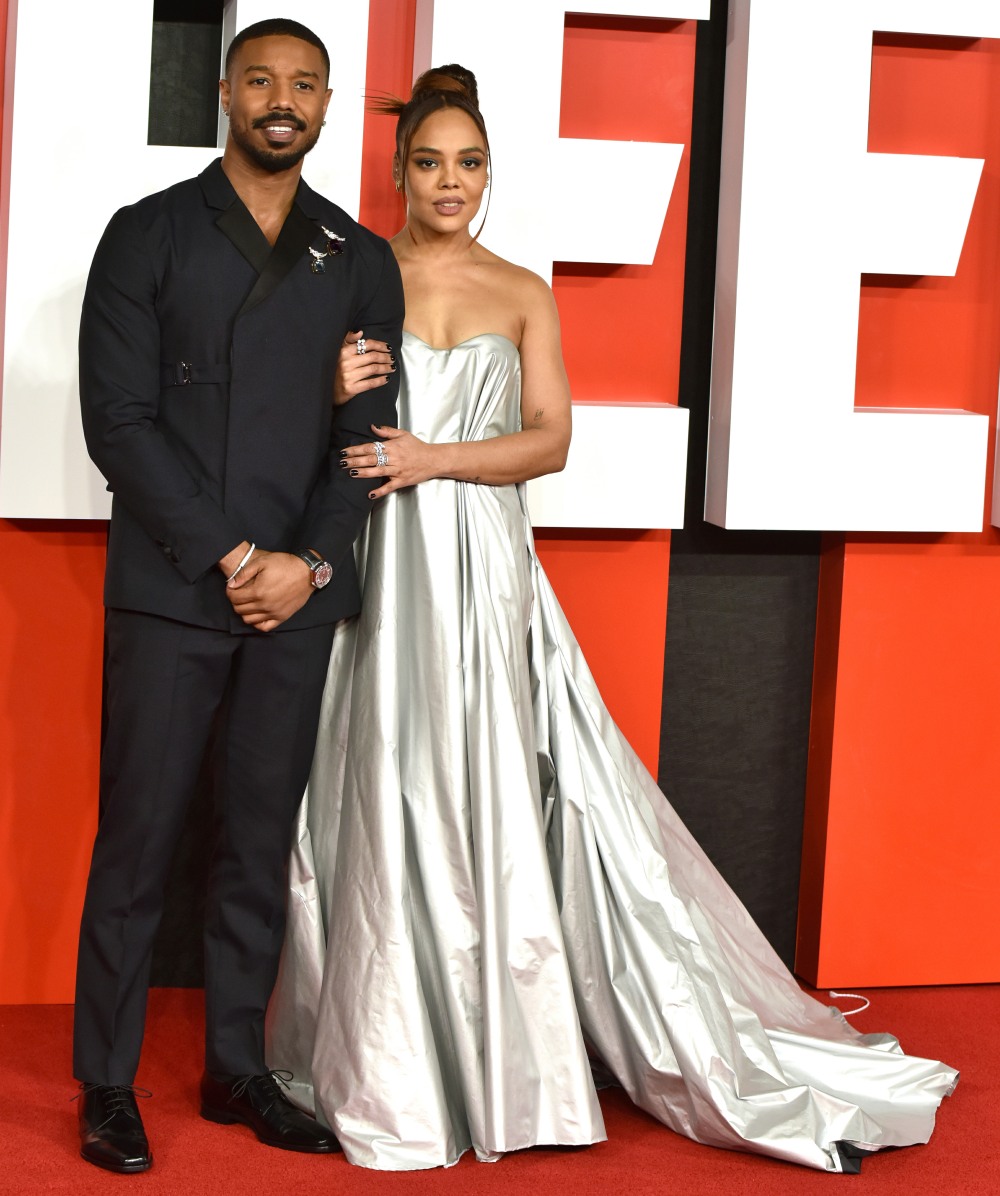 Here are some photos from last night's London premiere of Creed III. I'm including photos of Michael B. Jordan, Tessa Thompson and Jonathan Majors. I only saw the first Creed movie and I enjoyed it – it's a very good update on the Rocky franchise, and I'm proud of MBJ for what he brings to the role. That being said, to promote these films, they need to put Tessa Thompson front and center! She's a fashionista, she has great chemistry with MBJ (on and off screen) and people want to talk about her! Just my opinion.
So, let's talk about Tessa's style. At the London premiere, she wore this glorious shiny sack dress by Robert Wun Couture. Designers have been recycling this style for years – the strapless, billowing sack. McQueen has done a version of it, Valentino has done a version of it, tons of designers use it. I like this version? I like that it's just a big, shiny tent. I think Tessa looks cool.
Now, MBJ is also a fashion guy and he loves to experiment with his look. He wore an incredible "futuristic" Prada suit, paired with two crazy Tiffany & Co brooches. People Mag did a big write-up about the brooches, which are vintage Bird on a Rock pieces created by Jean Schlumberger. MBJ wore one with a 52-carat amethyst (and 71 diamonds) and one with an aquamarine, pink sapphire and more diamonds. Insane! It's amazing that MBJ is borrowing these kinds of pieces from Tiffany & Co.
Also: Jonathan Majors needs to up his style game, he's being easily outplayed by MBJ and Tessa.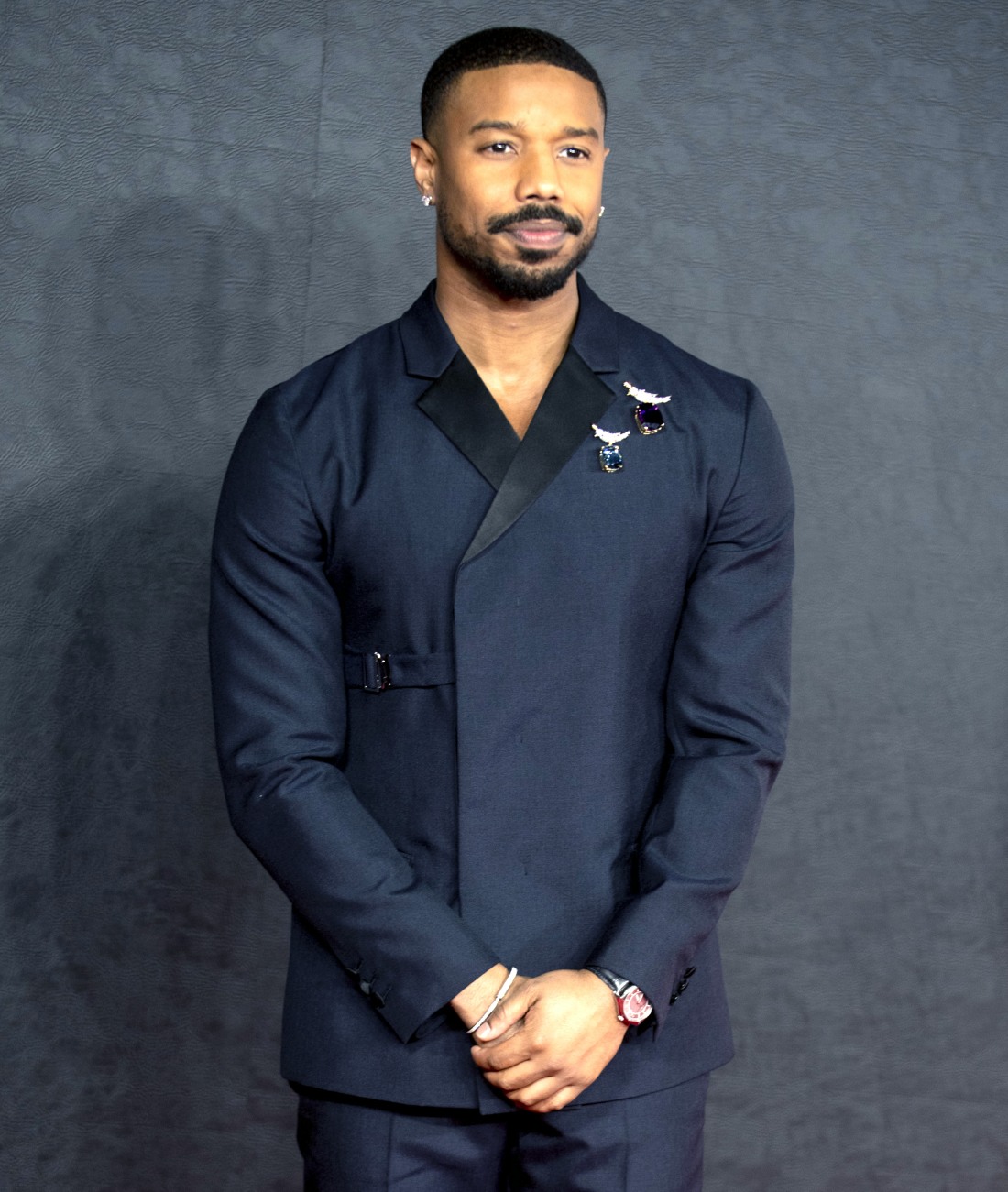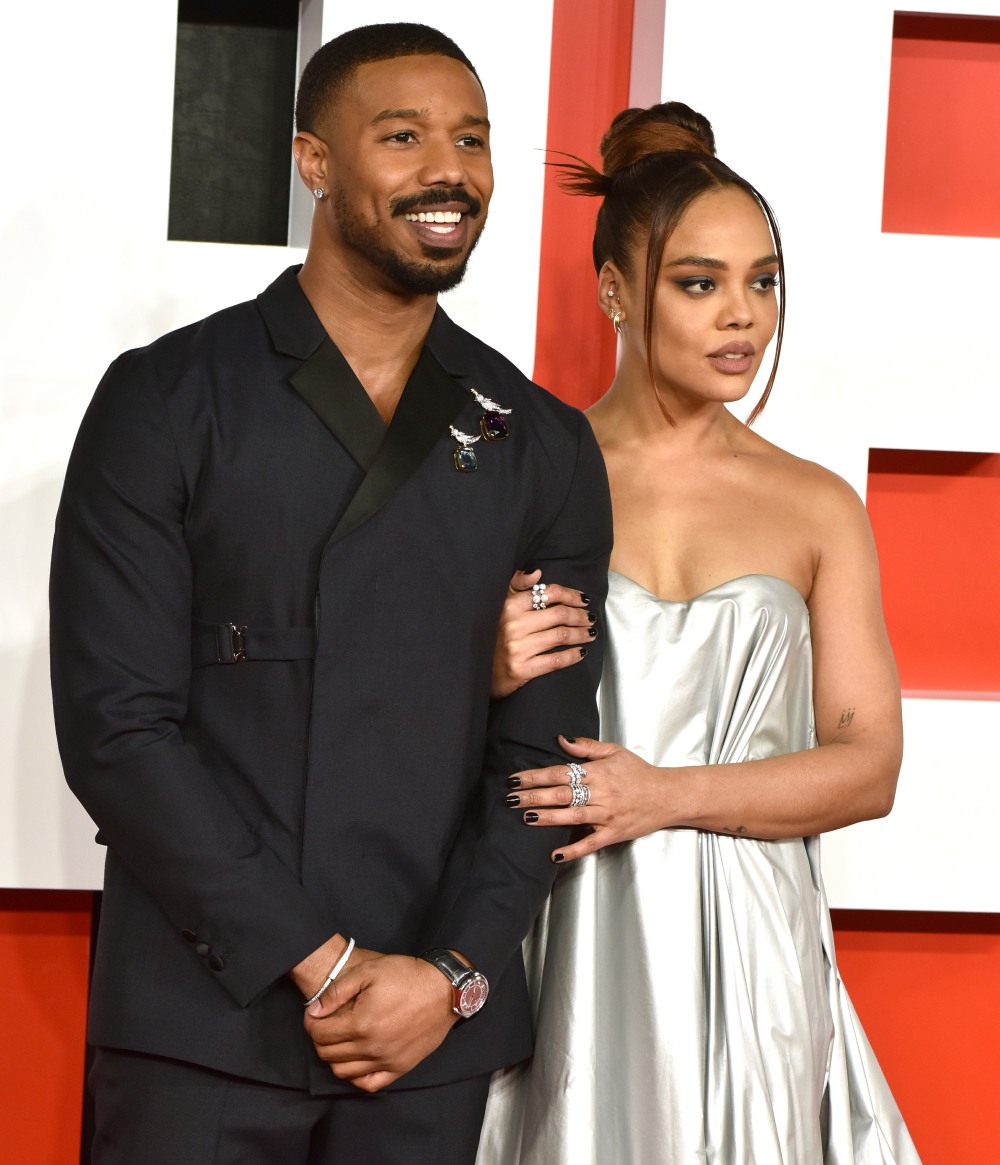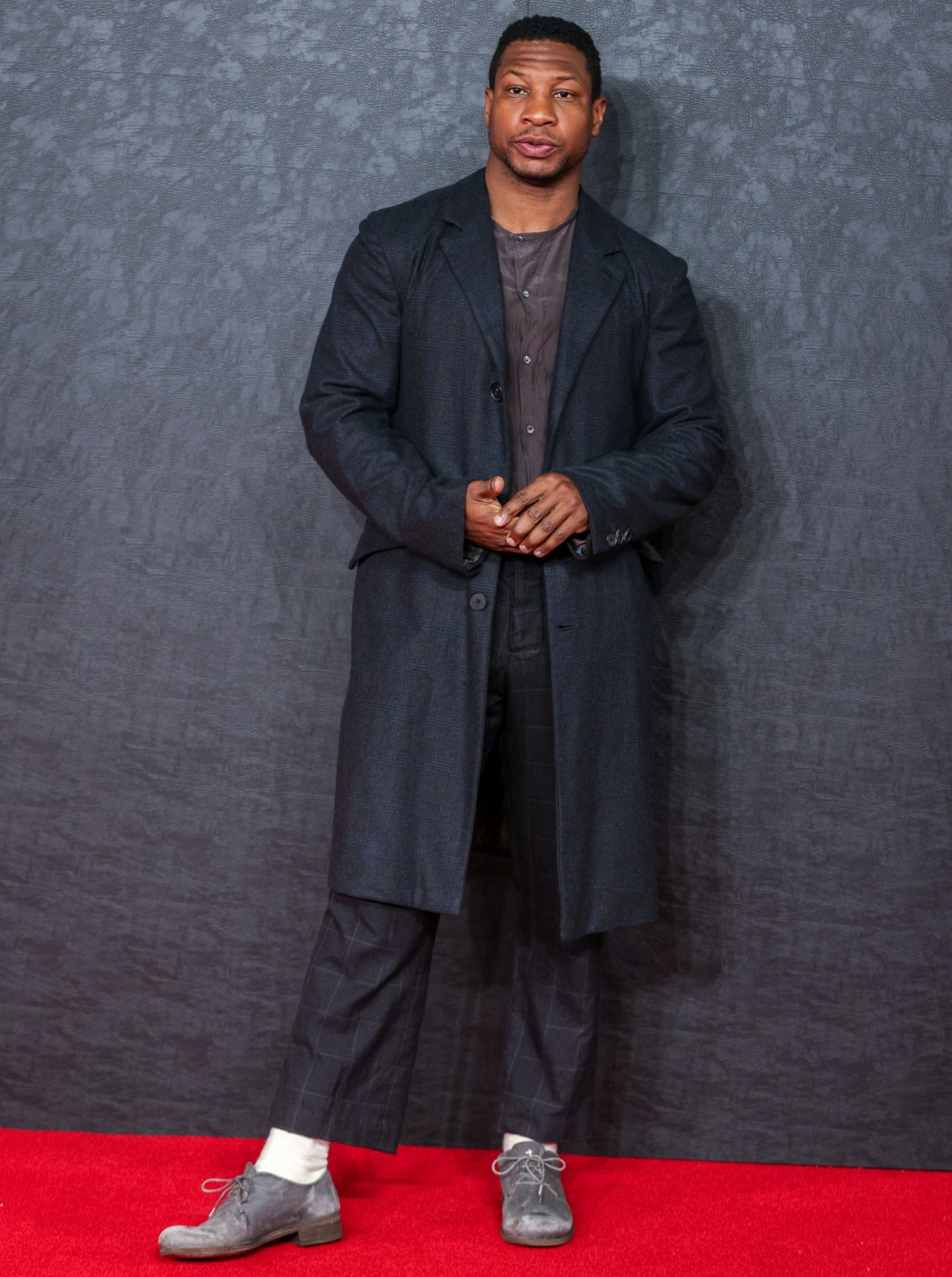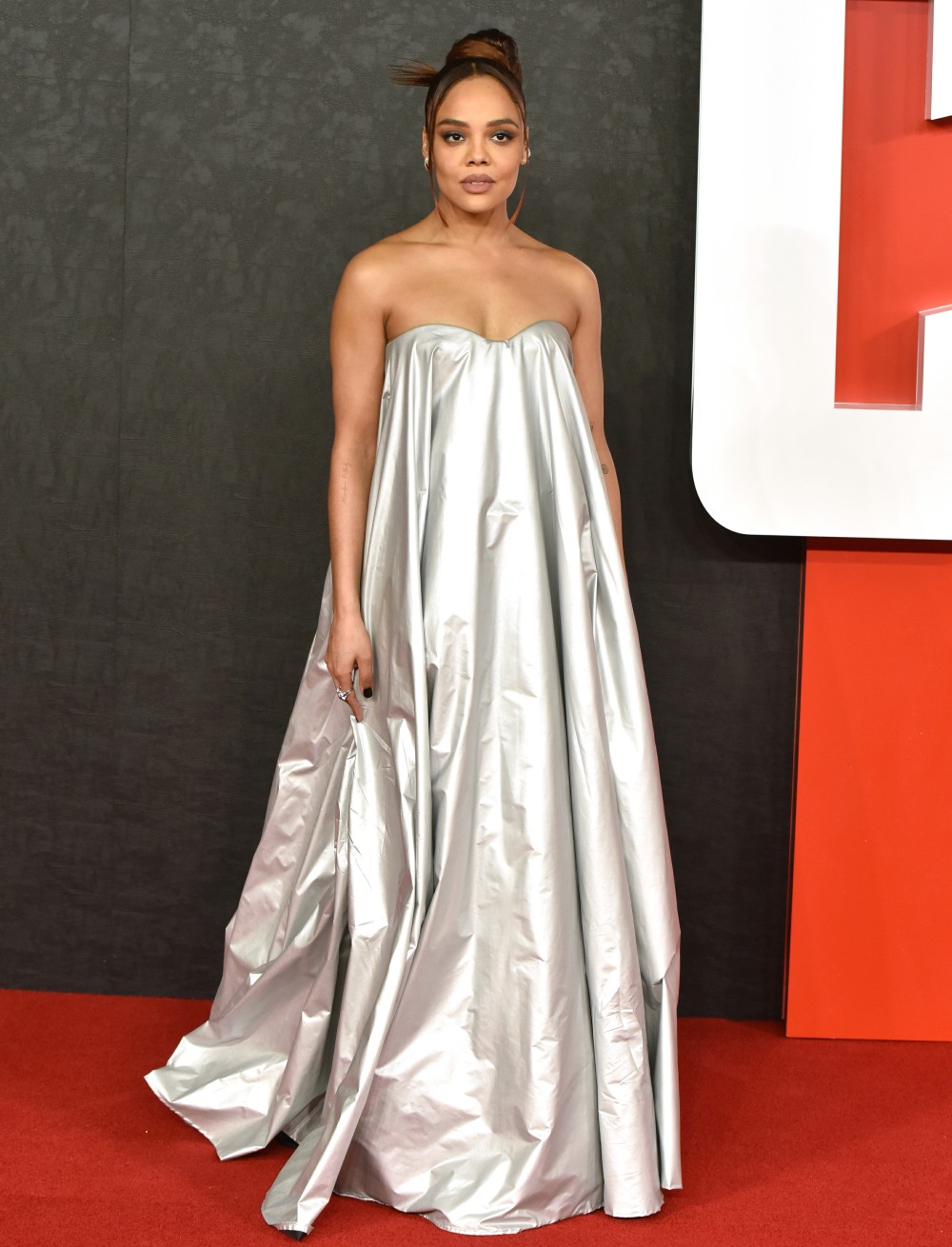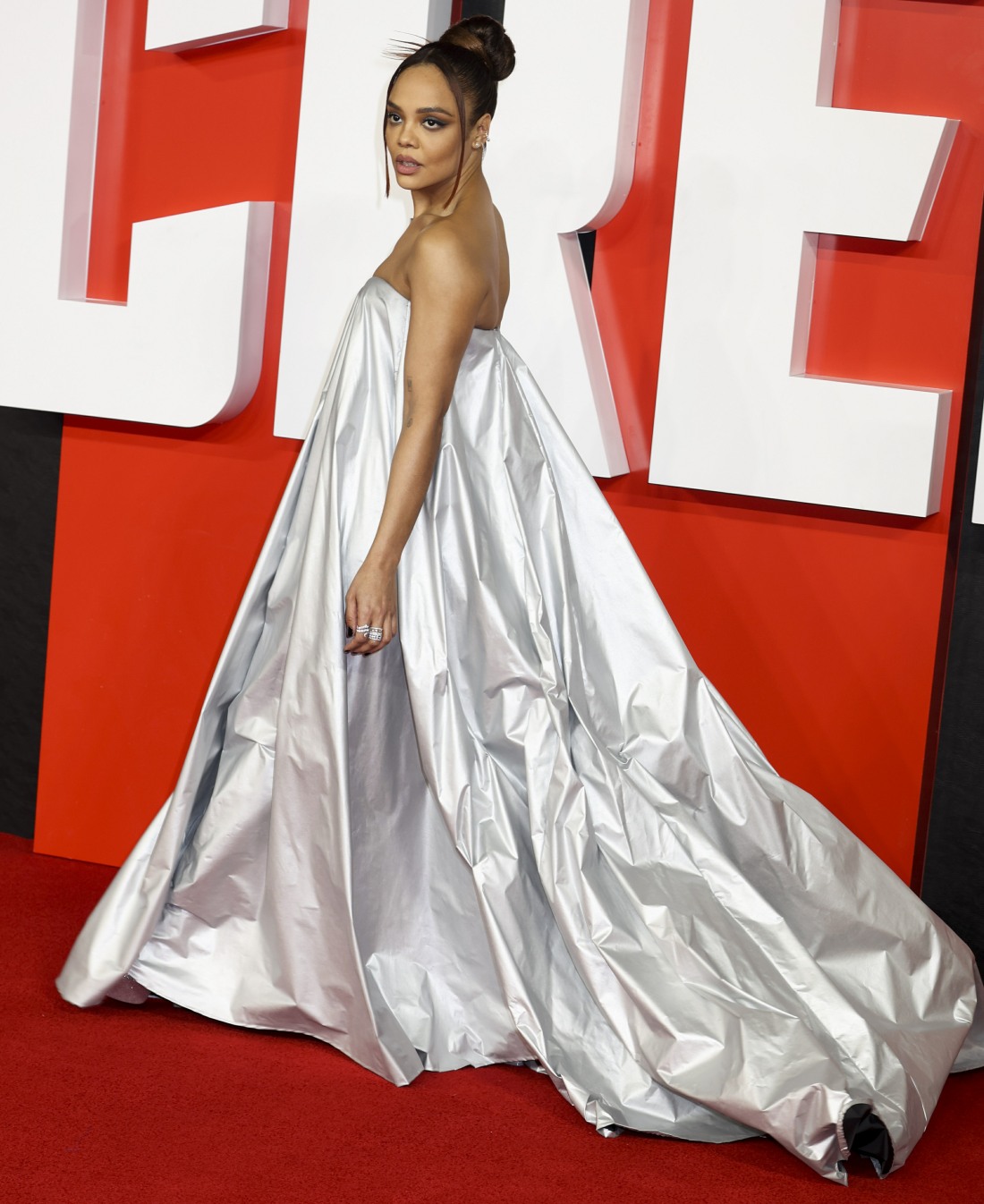 Photos courtesy of Avalon Red, Cover Images.