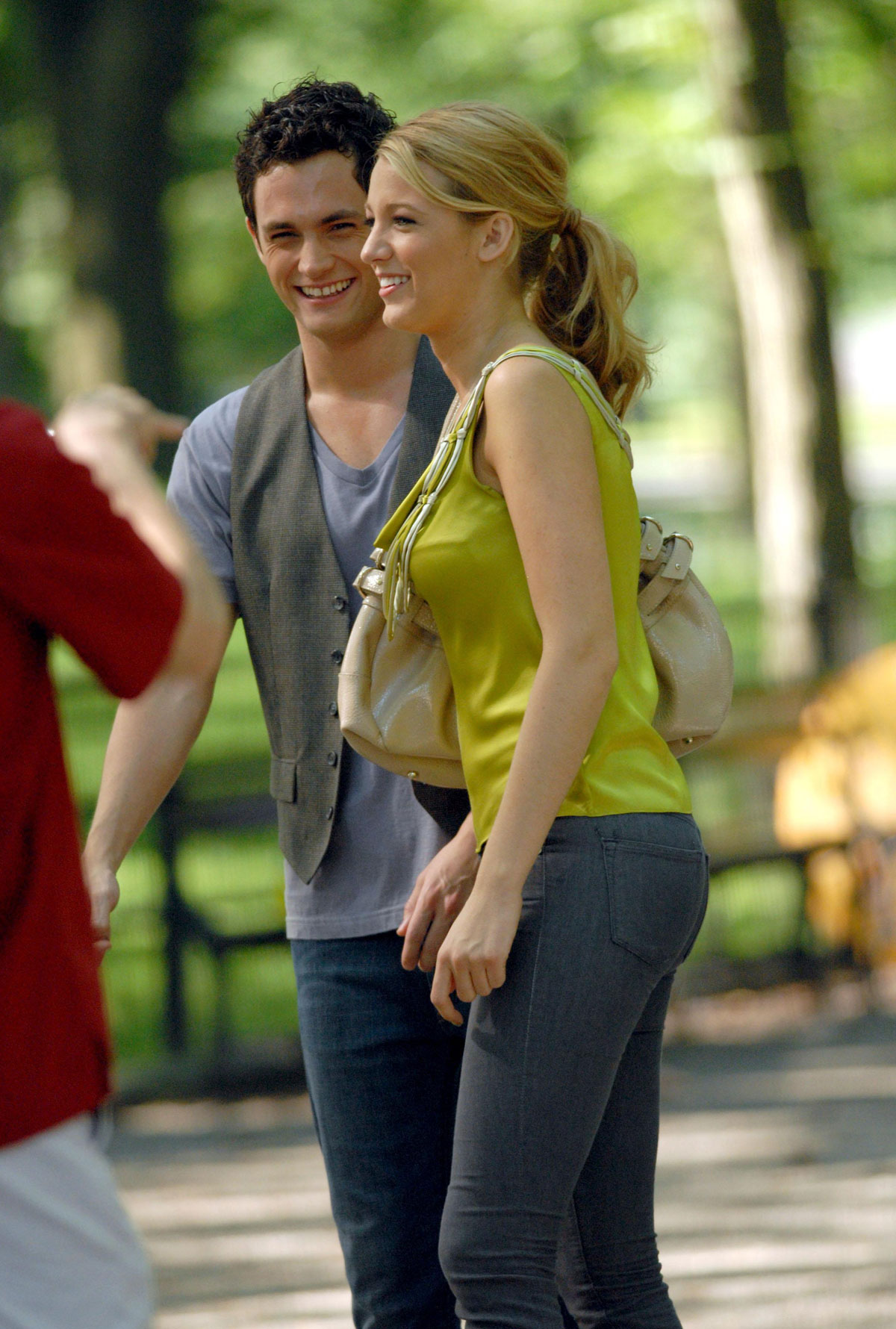 As we wait for the second half of the fourth season of You to drop, Variety has a pretty detailed profile of Penn Badgley to tide us over until March 9. It covers Penn's career leading up to this role, his spiritual/existential crisis a few years ago, his thoughts on the Joe character, and his plans for his own future career. There's some interesting insight in there about his Blake Lively relationship and more about his wish to stop doing sex scenes. Some highlights:
On not wanting to do sex scenes: "That aspect of Hollywood has always been very disturbing to me — and that aspect of the job, that mercurial boundary — has always been something that I actually don't want to play with at all." He's also now older than his romantic interests on the show. "Didn't used to be the case," he says. In fact, Badgley wishes he didn't have to do any sex scenes. "It's important to me in my real life to not have them." (The scenes in the current season of "You" are all done fully clothed.) "My fidelity in my relationship," Badgley says. "It's important to me. And actually, it was one of the reasons that I initially wanted to turn the role down. I didn't tell anybody that. But that is why."

On Gossip Girl and his ex, Blake Lively: For years, while doing the show, "I didn't want to be in television," he says, and "I was biding time a lot with Dan — I was not invested. And I'm not saying it's a good thing! I'm saying it's just what it was." When he looks back on those years, "there's two ways I see them." "Fun and fast-paced" is the first way he'd characterize that era. But underneath was a "dark undercurrent that would bottom out in my later 20s." I ask whether any of the darkness was substance abuse-related, and he waves me off. "To be honest, I never struggled with substance," Badgley says. "Blake didn't drink, and I think our relationship in some ways saved me from forcing myself to go down that road." That's interesting phrasing: "forcing myself to go down that road." It indicates that when Badgley found himself facing "nothing short of a spiritual crisis," he sought solace from all corners.

On toxic masculinity and Joe's future: Playing someone like Joe Goldberg just wasn't appealing, despite it being alluring to Badgley that the character subversively took "the tropes of Dan Humphrey, put it in a blender and sort of reconfigured and re-served it," he says. But having found peace in his life, he had little desire to play someone so awful. As for how the show will end — will Joe be justly punished after everything he's done? Badgley finds the question interesting. "Is killing Joe enough?" he wonders. "Whoever kills him is brought down to his level." He has an idea of what Berlanti and Gamble have in mind, but won't say what it is. "I think it's the only way it can go," he says.

On the future of his own career: But he feels different now, and like any savvy actor in the digital age, he's using this spotlight to leverage new paths for himself. Badgley wants to do more as an artist — producing, directing, creating — and he's excited about what's next. "Things are so digital, so online," he says. "I think you've got to be fully in or fully out.
It's interesting what he says about Blake and a pretty nice way to talk about your ex. By most accounts, she's not a partier and that helped him from becoming one too. Penn does kind of give that bourbon-drinking writer vibe, which is why he's cast as characters like Dan and Joe, so it makes sense that was something he might have been drawn to if he weren't dating Blake. His fuller explanation of not wanting to do sex scenes anymore makes more sense. It seems like he's trying to do right by himself and his wife and his costars, especially when they're 5-10 years younger, as some of the women on You have been. He also says they have a five-year plan for You and it's likely to end after next season if it gets renewed (which it will). And in addition to being a producer on You, Penn directed the penultimate episode of this season, has plans to direct a feature film, and has a production company and podcast. Apparently he's also pretty good at TikTok for an elder millennial, which I never would have expected from him since he seems so self-serious.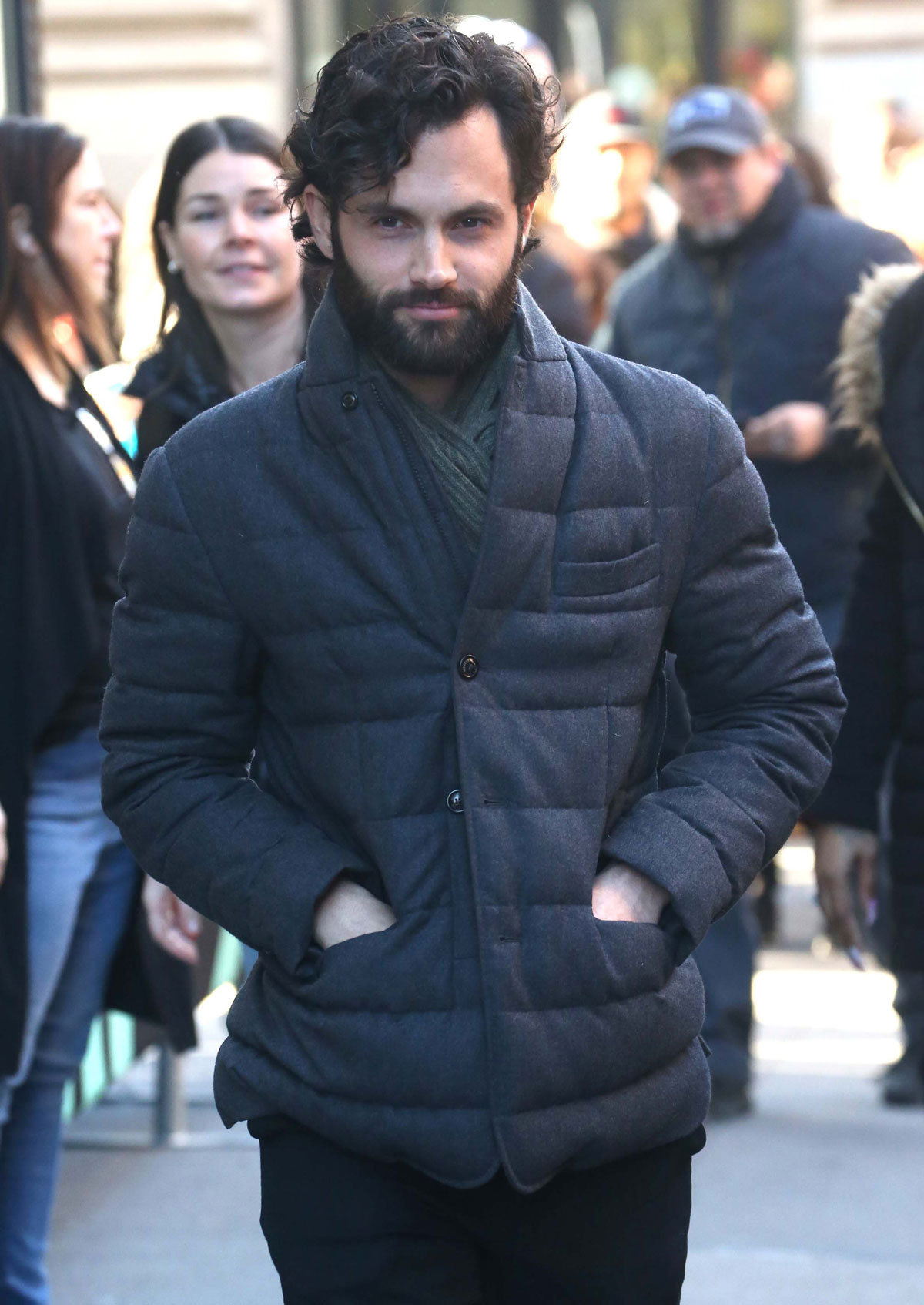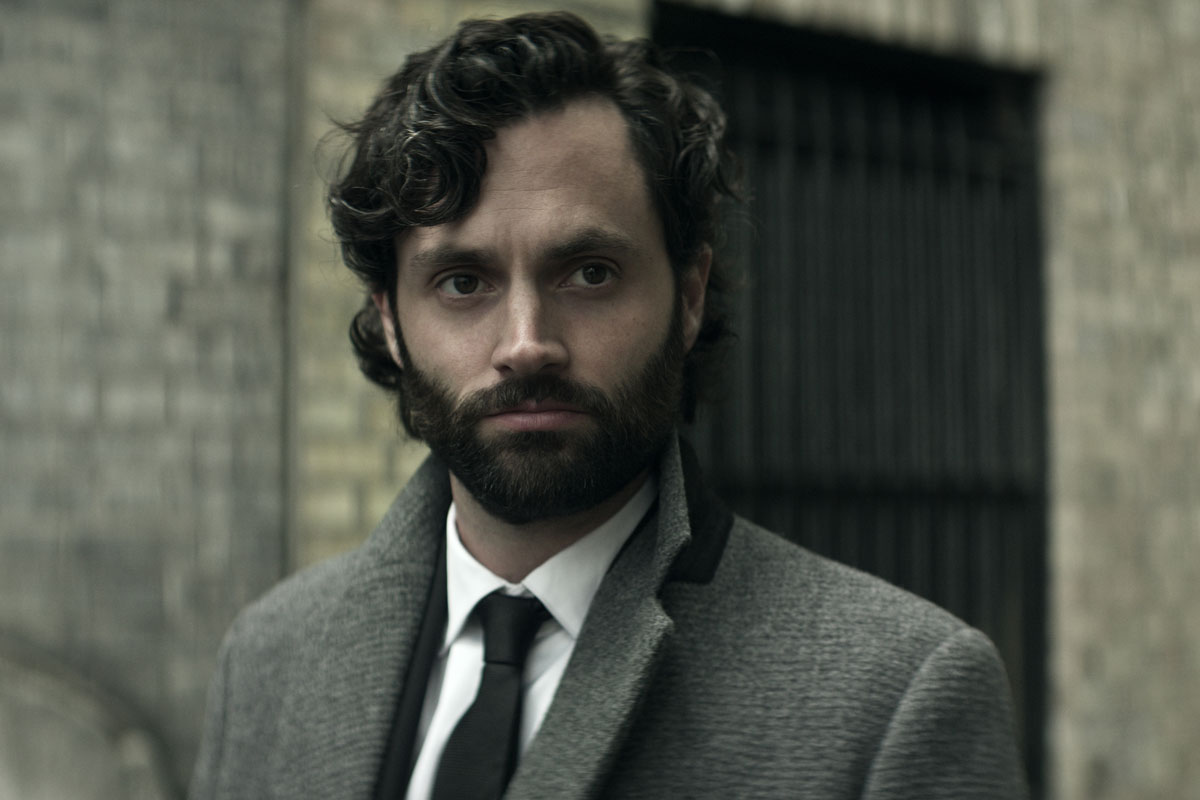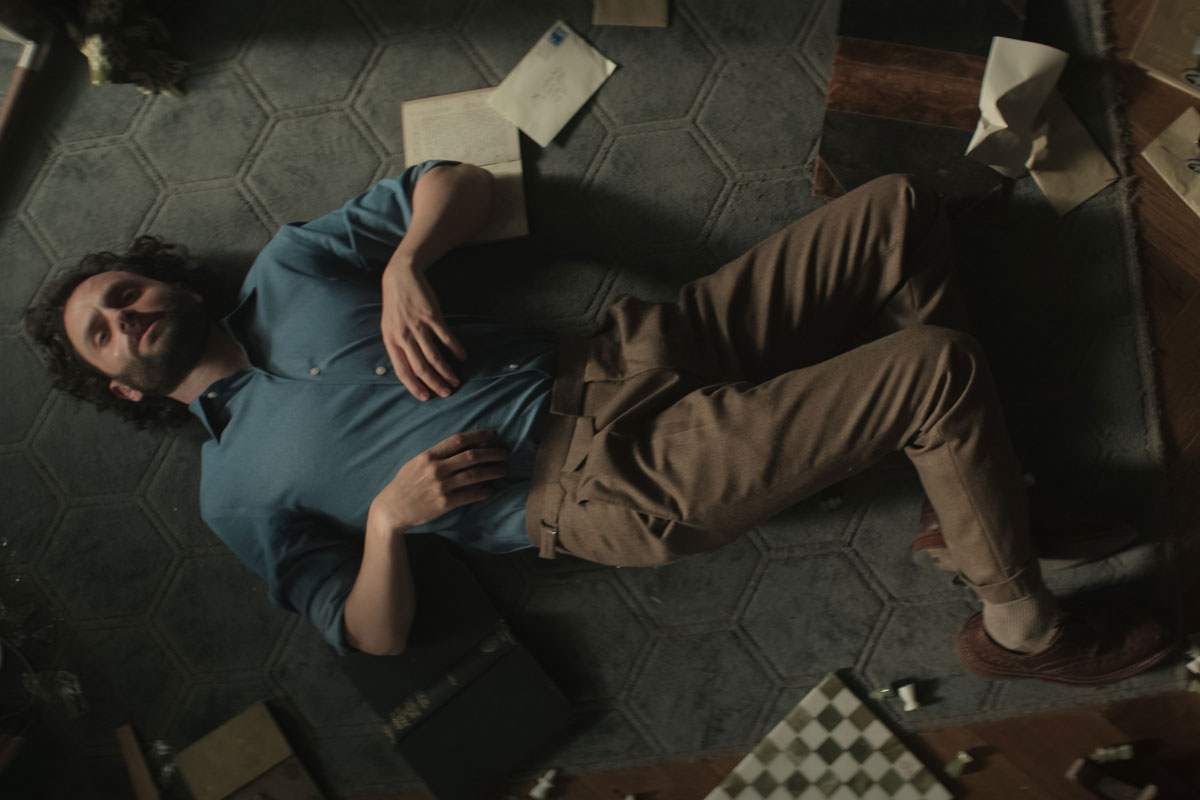 Header photo from the set of Gossip Girl in 2008, credit: Edward Opinaldo, PacificCoastNews.com, other photos credit Dara Kushner/Instarimages.com and Netflix