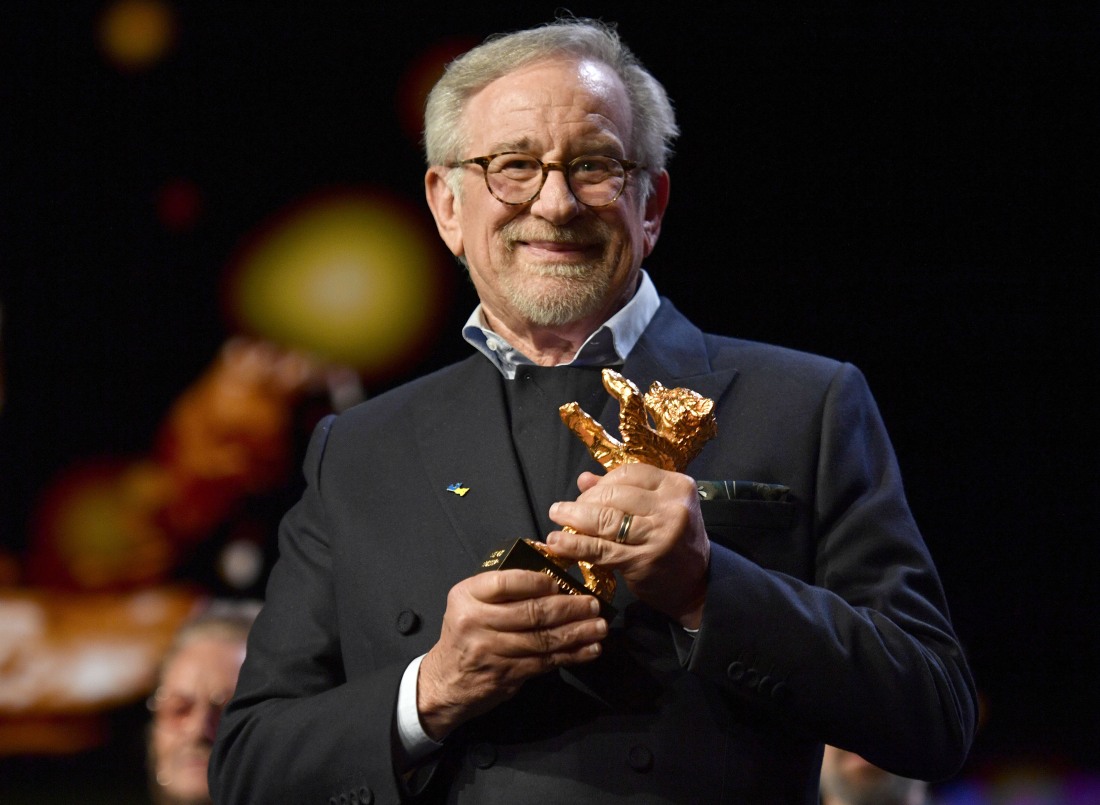 I didn't go into The Fabelmans with any preconceived notion of whether I would like it. I'd seen some mini-reviews that the film was boring or that the subject matter wasn't really worthy of a film. That was about it, so I felt like I came in without expectations, and can I say? I really enjoyed it. It's an incredibly sweet movie overall – it's Steven Spielberg's version of his childhood, his parents, his early interest in filmmaking. He (clearly) adored his parents, his younger sisters were his first actresses, he loved his Eagle Scout friends and he had a tough time when the family moved to California. It was well-told and really warm.
Spielberg is nominated for Best Director this year and there are rumors around the awards season that he might be a surprise winner. I don't think The Fabelmans is his greatest directing achievement, but I would also understand why most of Hollywood would vote for him again. Spielberg is picking up awards all over the place too – these photos are of Spielberg at the Berlinale, where he was given a lifetime achievement award and he gave a "barnstorming" speech about how he's not done, he wants to keep making movies for several more decades, and how honored he was to be recognized by a German film festival. He said, in part:
"If this honor means that my work has found a home in Germany, then tonight, I feel like I'm home too," Spielberg said. "This honor has particular meaning for me because I'm a Jewish director. I'd like to believe that this is a small moment in a much larger, ongoing effort of healing the broken places of history – what Jews call Tikkun Olam, the repairing and restoring of the world."

The filmmaker said he established The Shoah Foundation because he believed in the words of historian Yosef Hayim Yerushalmi who wrote: "The opposite of justice is not injustice." "The opposite of justice is forgetting. Reconciliation is possible only when we remember what's happened," Spielberg said, adding that Germany had long been an essential partner in the Foundation's work.

"The German people have shown themselves willing to read their country's history, to confront its lessons regarding anti-Semitism, bigotry and xenophobia, harbingers of holocaust," Spielberg said. "Other countries, including my own, can learn a lot from the courageous determination of the German people to act to prevent fascists from seizing power."
A mensch. I was really moved, honestly. At his press conference in Berlin, he also spoke about meeting John Ford when he (Spielberg) was a young man, which he put in The Fabelmans. He said he doesn't have anything lined up for his next film, but he is putting together a Napoleon series which was originally conceptualized by Stanley Kubrick.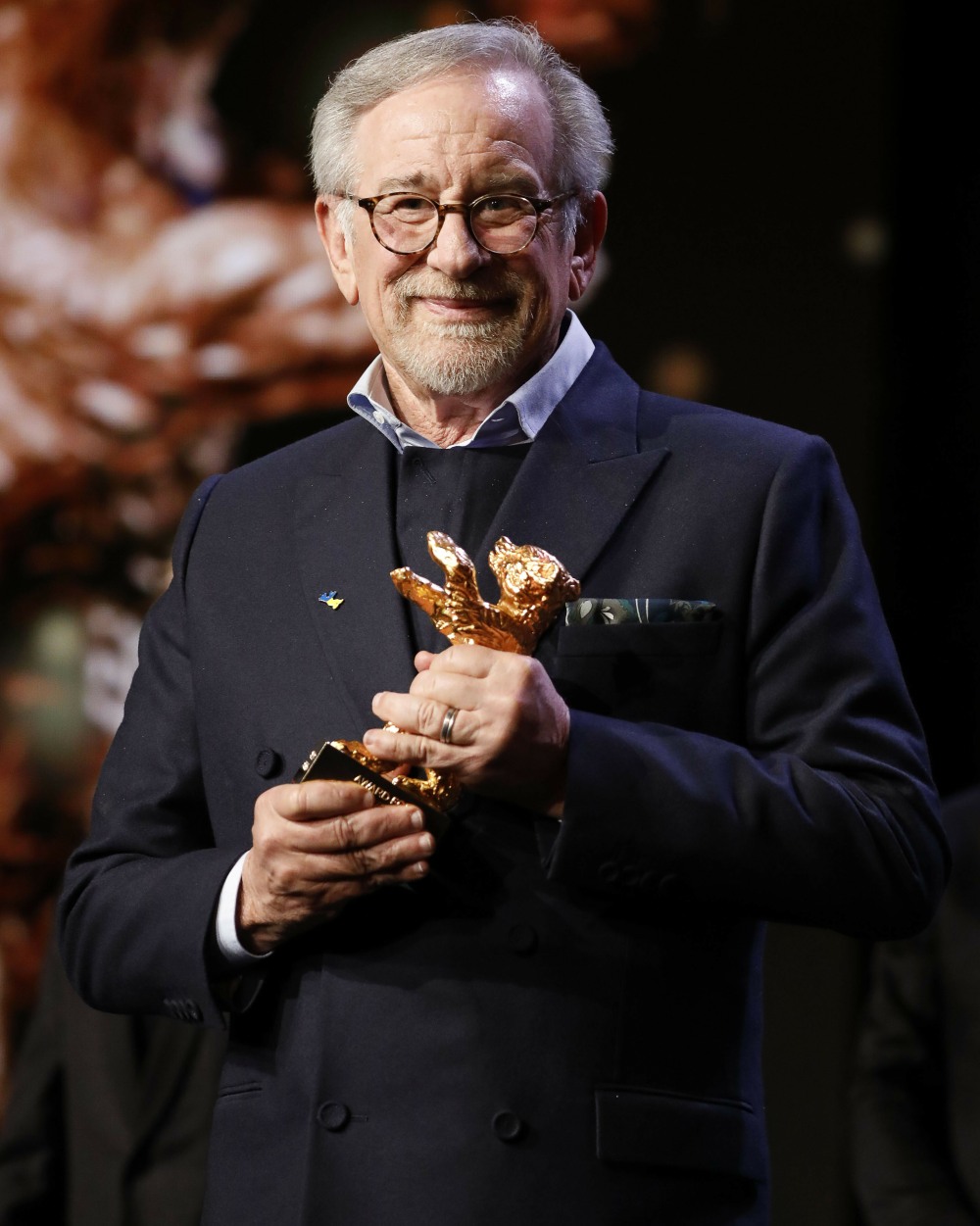 Photos courtesy of Cover Images.

73rd Berlin International Film Festival (Berlinale) – Honorary Golden Bear – Ceremony. Featuring: Steven Spielberg Where: Berlin, Berlin, Germany When: 21 Feb 2023 Credit: DDP/INSTARimages **USA RIGHTS ONLY**
73rd Berlin International Film Festival (Berlinale) – Honorary Golden Bear – Ceremony. Featuring: Steven Spielberg Where: Berlin, Berlin, Germany When: 21 Feb 2023 Credit: DDP/INSTARimages **USA RIGHTS ONLY**