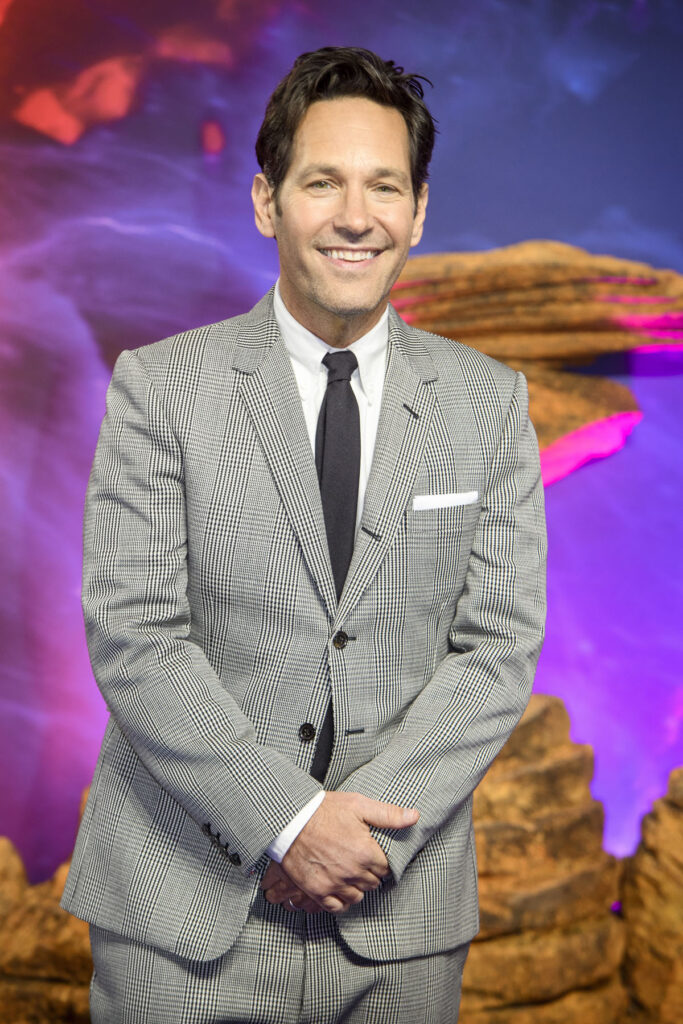 As Kaiser reported, Ant-Man and the Wasp: Quantumania is getting the worst reviews in Marvel history. But they're continuing with the full-blown press tour and it's working, because the film opened with semi-Marvel numbers at the box-office. The good news, as I see it, is at least we get more Paul Rudd interviews. I'm not madly in love with Paul, but I find him relaxed, funny and he talks about innocuous stuff on occasion that makes for a nice break from the news cycle. Like snapping pics with dogs and kids, which Paul said is a thing. Only they don't actually want their picture taken with him, their parents do. So Paul feels bad but being Paul, he does it anyway.
Ant-Man and the Wasp: Quantumania offers a look into the life of titular hero Scott Lang (Paul Rudd). He strolls the streets of San Francisco basking in post-Endgame glory, receiving well wishes from grateful fans, occasionally mistaken for Spider-Man and being asked to pose for photos… with dogs.

Believe it or not, as Rudd reveals, the latter actually occurs in real life.

"It's happened more than once," Rudd, 53, told us. "Dogs, babies."

Rudd doesn't seem to mind all the pooch pics, but admitted he's conflicted when adult fans ask him to pose with their very young kids.

"I always feel bad for [the] child. When you have a parent who's like, 'Will you take a picture with my kid?' And it's some 3-year-old who doesn't have any idea [who I am]…

"I always think, 'This poor kid. This kid doesn't want to take a picture with me. Not only does he have no clue who I am, even if he did, he'd clearly [rather be doing something else].' Just let him go. So my heart goes out to the kids that get kind of pushed into taking pictures with me."
I know what Paul is talking about with the kid. The parent uses the kid as the excuse to get the shot. They really want to be the one in the photo, but think if they ask for the kid, they won't look like they're geeking out over the celebrity. However, eventually the child will learn who the person is and they'll have that photo to show their friends. I may or may not be speaking from experience. Dogs are ingenious though, how have I never thought of that?
Speaking of dogs, Paul was recently called upon to adopt a shelter dog who looked like him. The dog, renamed Pawl Ruff, became a viral sensation when somebody noted a resemblance (that person was not me). Although the shelter never expected Paul to adopt him, they wanted him to know about it, so they tried to get ahold of his publicists. (Paul famously does not have a Twitter.) No word on whether Paul knows of Pawl but the good news is the latter found a home and is happy and settling in.
While making love connections between pets and people today, we discovered one of our dogs is meant to be with Paul Rudd.

We have nicknamed him Pawl Ruff.

Paul doesn't have a Twitter handle, but @AntMan does.

And honestly, what is more heroic than adopting a shelter pet? pic.twitter.com/Q0onM8dvw9

— Town of Collierville (@ColliervilleGov) February 14, 2023
Photo credit: Tina Korhonen/Avalon, Twitter, Instagram and Getty Images