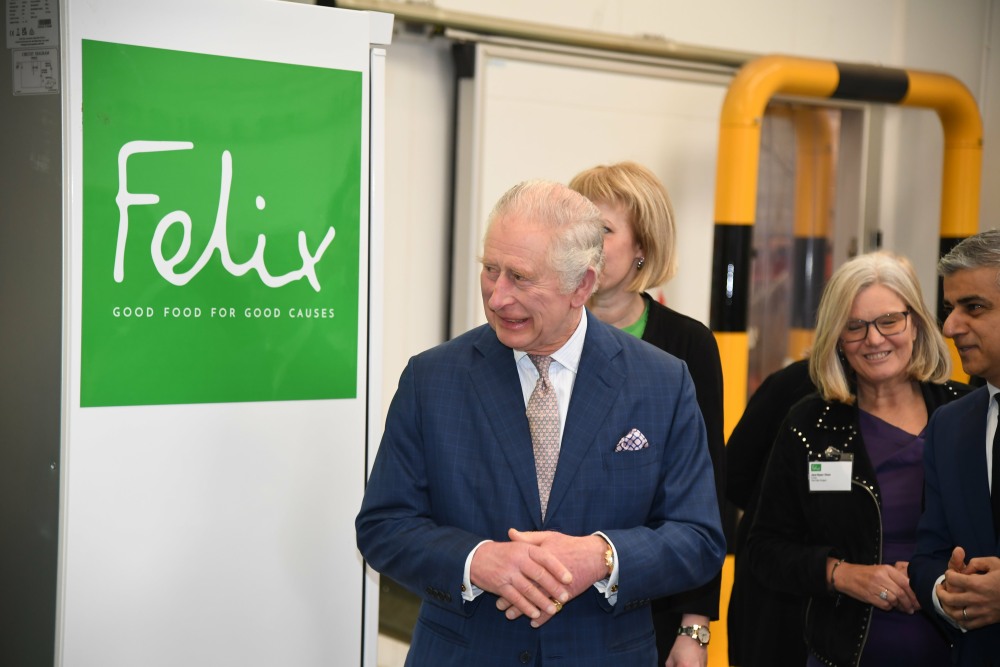 In recent weeks, it's felt like the British media's central (if not sole) coronation concern is whether the Duke and Duchess of Sussex will be invited and whether they'll show up. To be fair, Buckingham Palace has been openly briefing the media on that issue for weeks. But the palace has also been trying to hype the Clowning in general, giving updates on their plans for this or that. The plans are quite excessive, and each week brings increasingly bonkers headlines. By late April, I'm sure we'll get to the point of "King Charles demands human sacrifice volunteers, it's tradition!" It definitely feels like people are tuning out instead of feeling the shivers of anticipation. Speaking of, the king wants Chubbly bell ringers only no one wants to ring his bells. *sad clown bell* For Whom The Bell Chubblies!!
An ambitious campaign to ring every church bell in the country on the day of King Charles III's Coronation in May looks unlikely to succeed without a last-ditch flood of volunteers. Achieving the aim would require 8,000 new recruits – but so far the Ring for the King campaign has received only 300 enquiries through its official site.

Organisers remain upbeat and are confident that many other would-be ringers will have got involved through local churches or bell-ringing groups, but the campaign is urgently seeking new ringers to meet its aim of ringing every one of the nation's 38,000 church bells on May 6. The Central Council of Church Bell Ringers (CCCBR) warned on Wednesday that time was of the essence, with new recruits needing around 15 hours of training to be able to manage a bell alone.

Vicki Chapman, of the CCCBR, told The Telegraph: "Time is running short now for new recruits to be fully trained up by the Coronation. However, they should be able to participate in some way over that Bank Holiday weekend. We hope that once they've experienced it, they'll want to continue to grow their skills and friendships made through this journey of discovery."

There are 6,000 sets of bells across Britain, containing almost 38,000 bells, which require one ringer per bell. However, there are only an estimated 30,000 bell-ringers across the country, with some teams working across several churches. On big national occasions, the CCCBR aims to ring as many bells as possible, but that has rarely been possible in recent times.

Ms Chapman said anyone from the age of eight and above could get involved in bell-ringing. She said it was "gentle exercise" and did not require a certain level of fitness, although ringers often have to climb a church's spiral staircase to get to its belfry.
I wish Britain was real. The Central Council of Church Bell Ringers??? Y'all have a COUNCIL?? And there are already 30,000 certified bell ringers but that's not enough for Charles and he's demanding thousands of people to volunteer for this unpaid gig of… ringing a bell on his special day. People are literally trying not to starve, Chuck! They're struggling to pay their heating bills and there's no food in their grocery stores. And Charles is like: MOAR BELL RINGERS.
Charles made another visit to a food bank yesterday. He provided a new freezer for the Felix Project, because Charles is donating 800 refrigerators and freezers to food banks across the country. He'll give the peasants freezers, now send him some bell-ringers, for the love of GOD.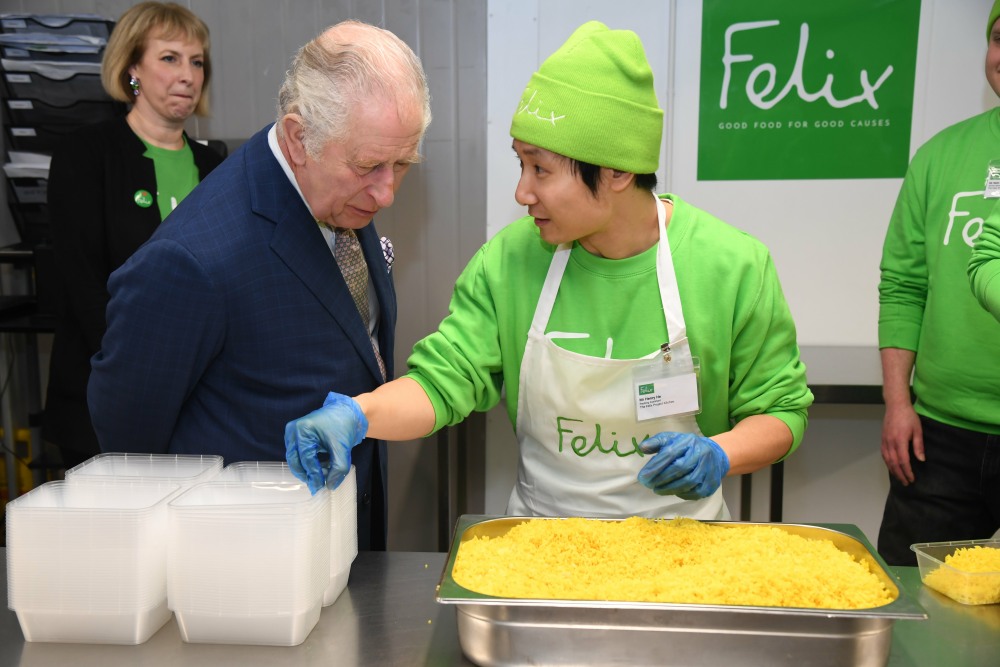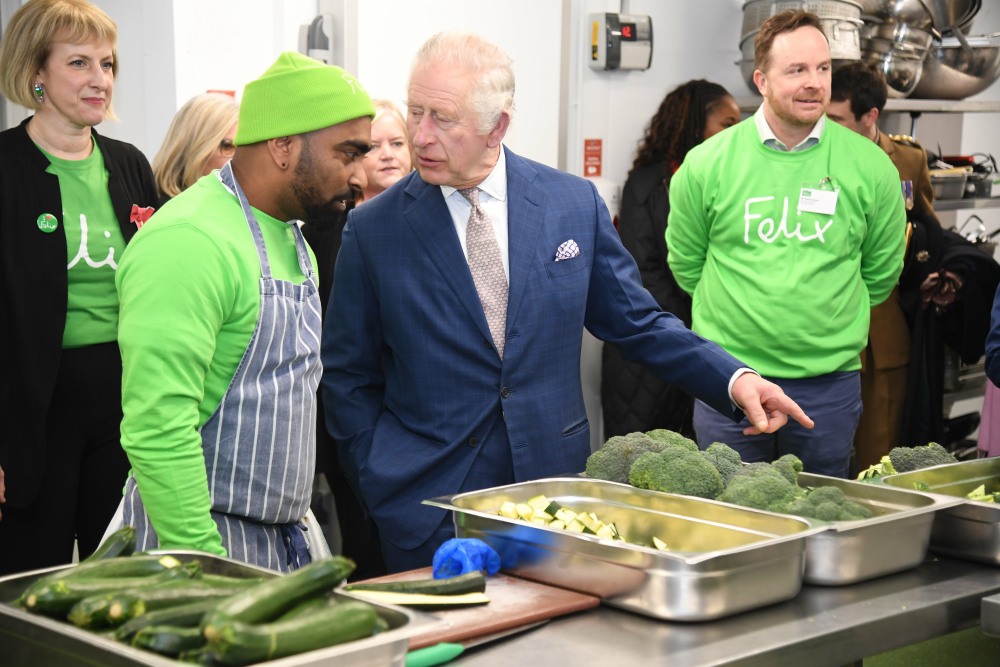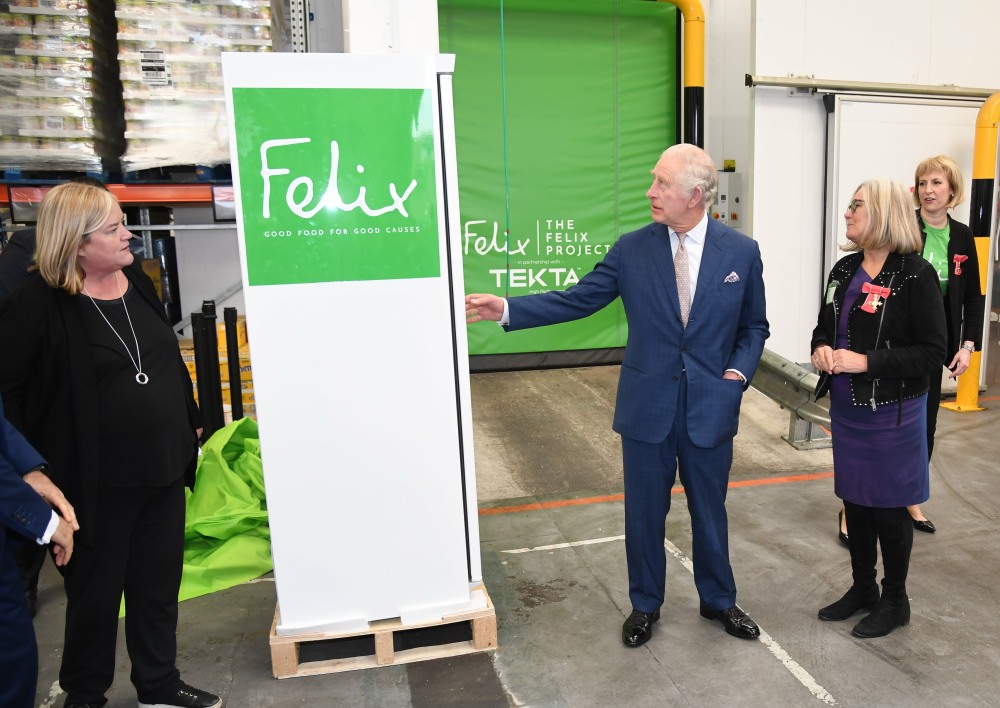 Photos courtesy of Avalon Red, Cover Images.