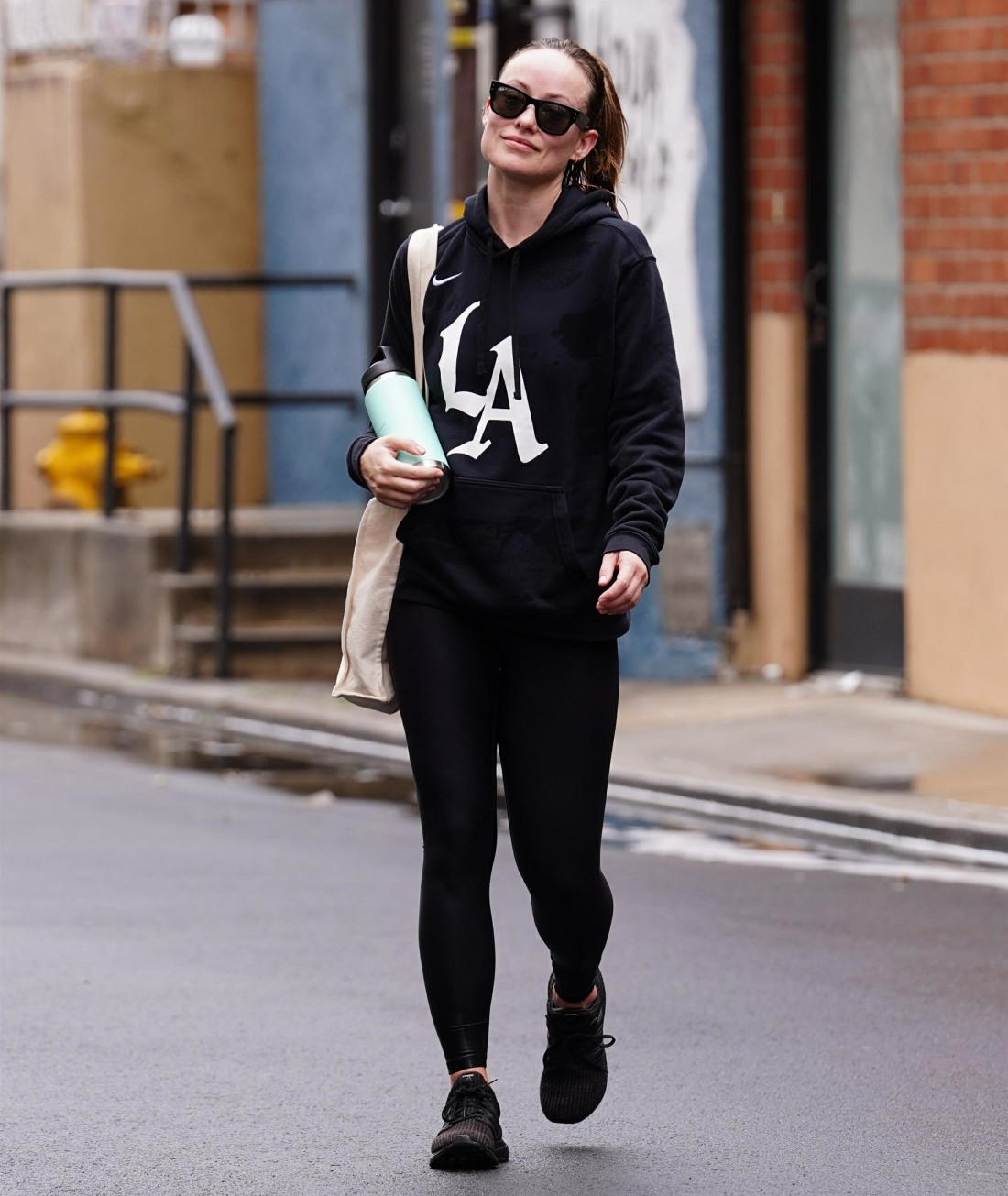 Olivia Wilde and Harry Styles were together for two years. They officially broke up in November of last year, but not before the promotional shambles for Don't Worry Darling, including Harry continually ignoring Olivia at the Venice Film Festival premiere. Olivia always seemed to be making long-term plans with Harry, even planning to move to London with her kids. Nowadays, she's based in LA, where she gets pap'd all the time at her gym. I guess she wanted to mark the three-month anniversary of her breakup with Harry, because People Magazine has this bizarre update:
Olivia Wilde and Harry Styles remain "good friends" roughly three months after their relationship ended. On Thursday, a source tells PEOPLE that Wilde, 38, "is in a great place" following her November split from musician and actor Styles, 29.

"She's focused on her kids and co-parenting with Jason," the source says of Wilde and her ex-fiancé Jason Sudeikis. "She and Harry are good friends, there's no animosity whatsoever. Plus she's got many different directing projects in the works."

Multiple sources confirmed to PEOPLE in November that the Don't Worry Darling director and the "As It Was" singer were "taking a break" from their relationship after nearly two years together, noting the "very amicable decision" came amid Styles' continuing touring schedule and Wilde's focus on her children and work in Los Angeles.

"They're still very close friends," a source told PEOPLE at the time. Added a friend: "Right now, they have different priorities that are keeping them apart."
LOL @ "she's got many different directing projects in the works." While her affair-to-relationship with Harry didn't affect her career that much, the fact that Don't Worry Darling's production and promotion was so shambolic absolutely hurt Olivia's career. That and the fact that Florence Pugh justifiably hates her guts, to the point where the STUDIO took Florence's side rather than Olivia's. Olivia didn't help herself by lying her ass off and making herself the victim and heroine of every situation. As for her friendship with Harry… we don't know what their deal was then or now, so all I have are guesses. My guess is that Harry is totally done with all of it.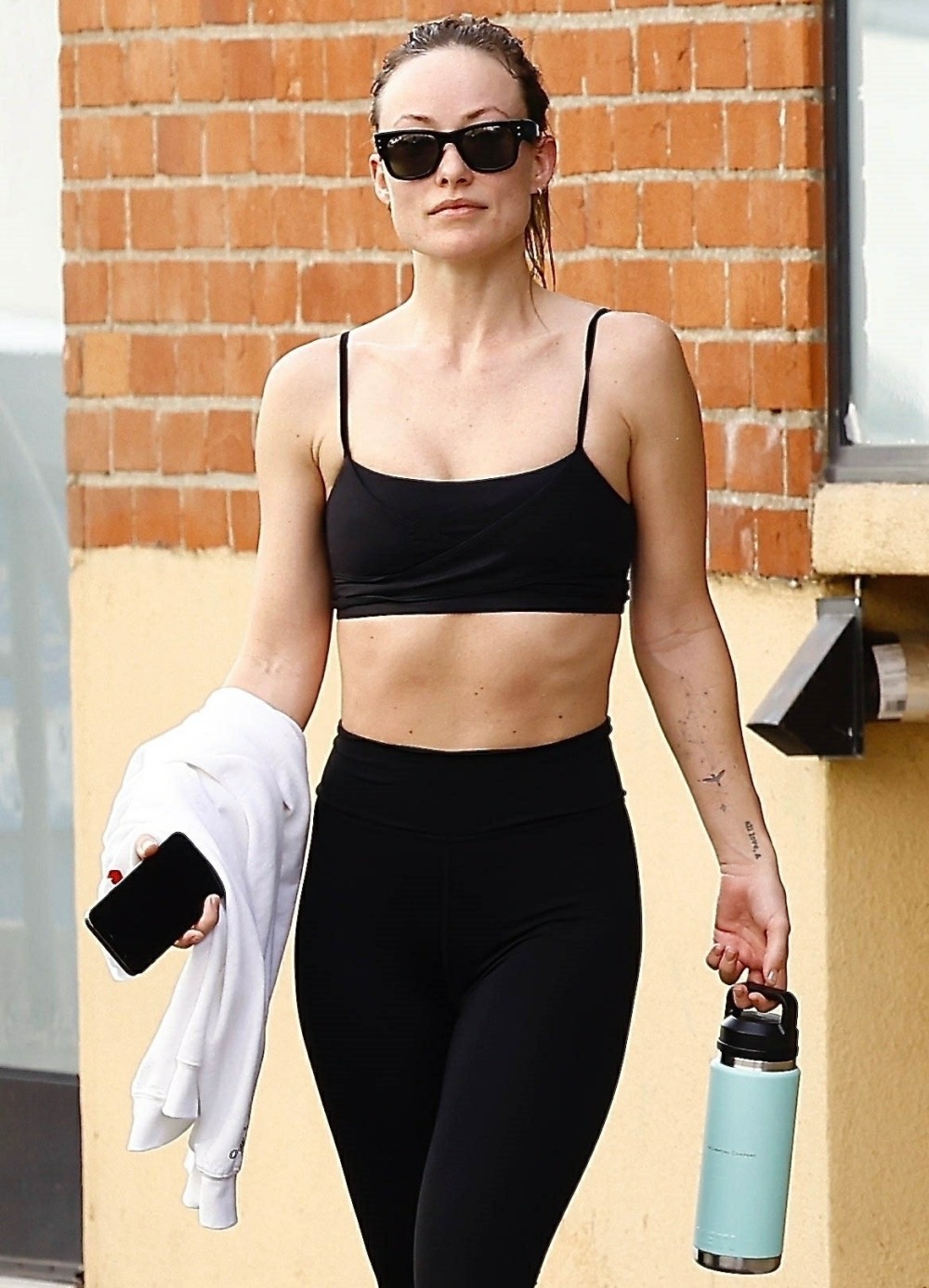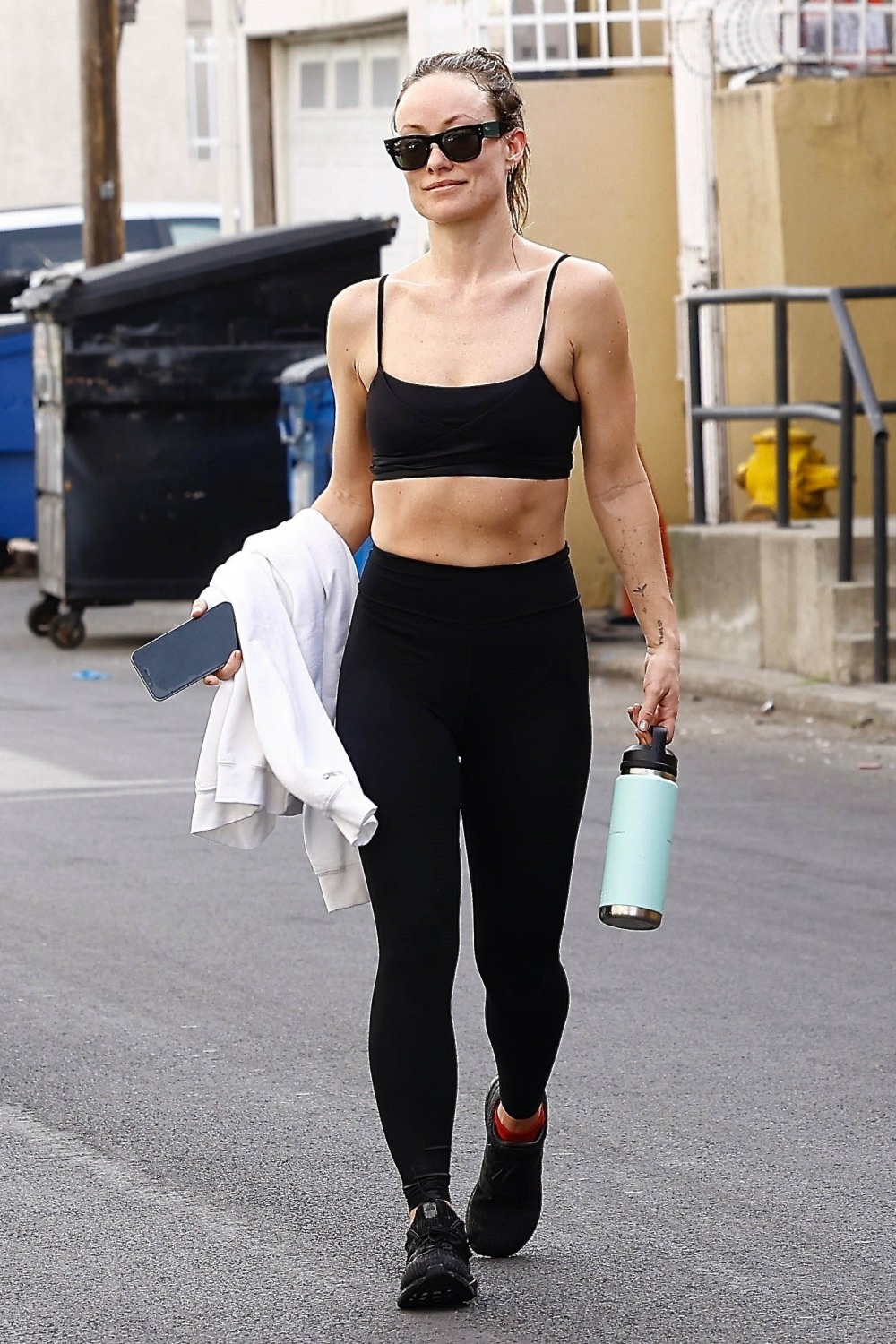 Photos courtesy of Backgrid.

Studio City, CA – A very sweaty Olivia Wilde is in good spirits after starting her Friday with a morning workout in Studio City. Pictured: Olivia Wilde BACKGRID USA 17 FEBRUARY 2023 USA: +1 310 798 9111 / usasales@backgrid.com UK: +44 208 344 2007 / uksales@backgrid.com *UK Clients – Pictures Containing Children Please Pixelate Face Prior To Publication*
Studio City, CA – A very sweaty Olivia Wilde is in good spirits after starting her Friday with a morning workout in Studio City. Pictured: Olivia Wilde BACKGRID USA 17 FEBRUARY 2023 USA: +1 310 798 9111 / usasales@backgrid.com UK: +44 208 344 2007 / uksales@backgrid.com *UK Clients – Pictures Containing Children Please Pixelate Face Prior To Publication*
Studio City, CA – Olivia Wilde is spotted leaving the gym during a cold and rainy morning in Los Angeles and the star still delivers a cute smile! Pictured: Olivia Wilde BACKGRID USA 23 FEBRUARY 2023 BYLINE MUST READ: BACKGRID USA: +1 310 798 9111 / usasales@backgrid.com UK: +44 208 344 2007 / uksales@backgrid.com *UK Clients – Pictures Containing Children Please Pixelate Face Prior To Publication*