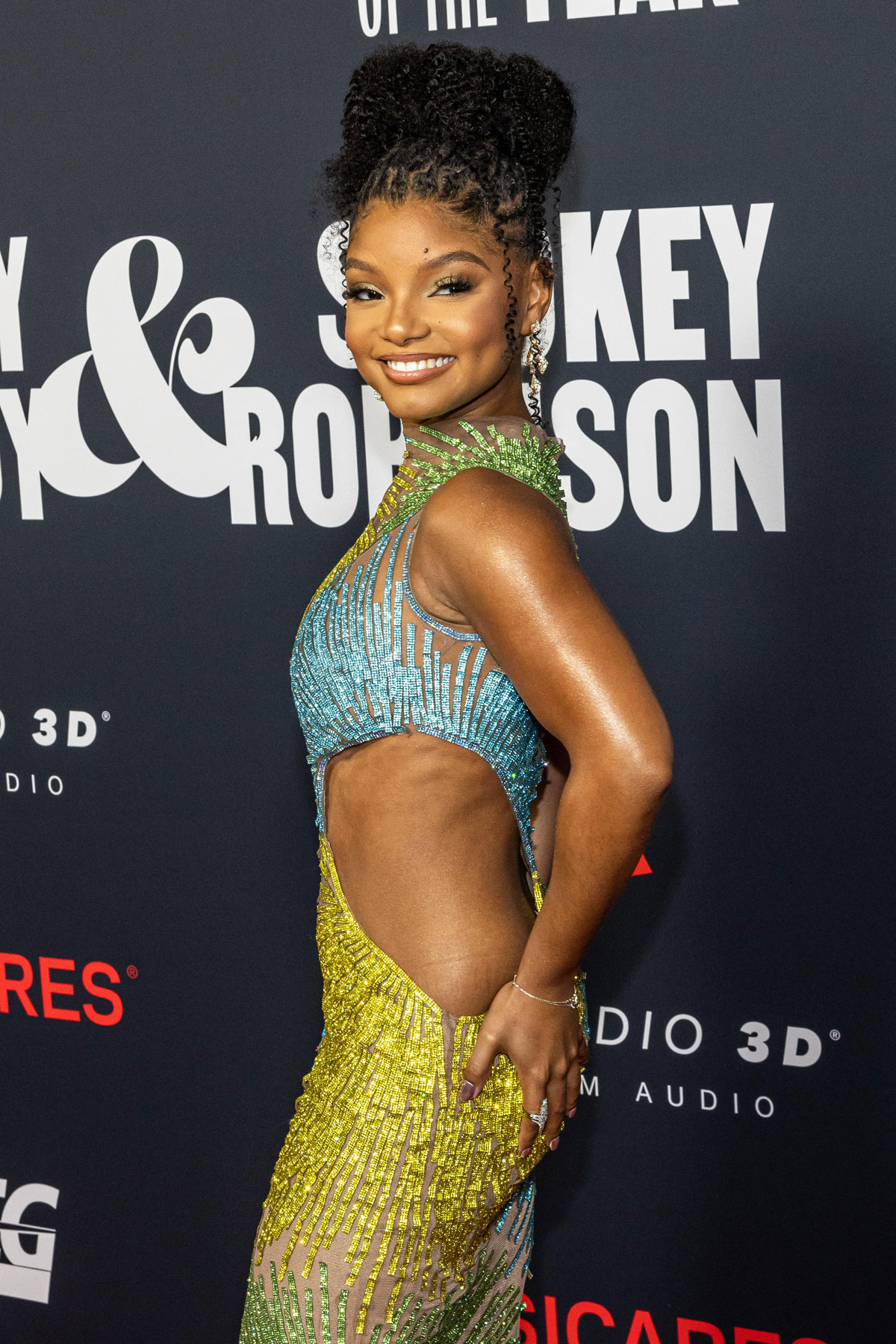 As we've seen time and time again, racists get super mad when fictional characters in their favorite fictional media are cast as non-white. It happened with Star Wars, Percy Jackson, House of the Dragon, and of course it's happening with the live-action remake of The Little Mermaid starring Halle Bailey. Because like all those other fantasy properties, a movie about a mermaid is totally grounded in reality and skin color is canon. Anyway, in a recent interview with The Face, Halle noted that she was not surprised at all by the racist response to her casting and the first teaser for the film.
There's nothing I love more than a remake of a classic, especially when it comes with a modern twist. Such is the live-action remake of The Little Mermaid, which stars Halle Bailey as the titular character and is set to premiere this May. But thanks to centuries of Hollywood's white-washed media, Bailey, a Black woman, wasn't who the public had in mind to play Ariel. (Apparently, the racial identity of fictional characters will always be a thorn in racist viewers' sides.) And sadly, Bailey wasn't surprised by the racist backlash her casting garnered. "As a Black person, you just expect it and it's not really a shock anymore," Bailey told The Face in a recent interview.

The first teaser for the film, which was released in September, brought an onslaught of online hate. The hashtag #NotMyAriel began trending on Twitter, with people complaining that Bailey looks "nothing like Ariel." (I'm pretty sure we all know what that's code for!) Luckily, there are people in the industry in Bailey's corner, who have advised her on how to protect herself as a Black celebrity figure… such as Beyoncé herself. ​"When [Chlöe and I] first signed to Parkwood, B was always like, ​'I never read my comments. Don't ever read the comments.'" Bailey recounted. "Honestly, when the teaser came out, I was at the D23 Expo [The Ultimate Fan Event] and I was so happy. I didn't see any of the negativity."

Helping to drown out the hate was the flood of touching TikToks of young Black girls seeing Bailey in the trailer for the first time, shocked and overjoyed that the iconic mermaid looked like them. "I know people are like, ​'It's not about race.' But now that I'm her… […] People don't understand that when you're Black there's this whole other community. It's so important for us to see ourselves," Bailey said. Understandably, the reactions from little girls made Bailey emotional: "I was crying all night for two days, just staring at them in disbelief. It makes me feel more grateful for where I am."
I mean, she's completely right. As a Black person you do expect racism and at this point there are also so many other examples of people getting upset about inclusive casting that of course she wasn't shocked. She's on the Internet just like everyone else and saw the reactions to Star Wars and stuff. Anyway, I'm glad that for all the hate she's also getting a lot of love on social media and the rest of the Internet. And I'm sure it's carrying over into real life like the note from that Delta pilot and other young women she runs into in public. There are a lot of people that suck, but hopefully they're outnumbered by the people that don't and are thrilled to see Halle's casting/movie. And the advice she recounts from Beyonce is good. She shouldn't read the comments. I don't even like reading the comments. And Disney has turned off comments on the YouTube post of the teaser.
Photos credit: Ryan Hartford/startraksphoto.com/Cover Images, Getty and via Instagram