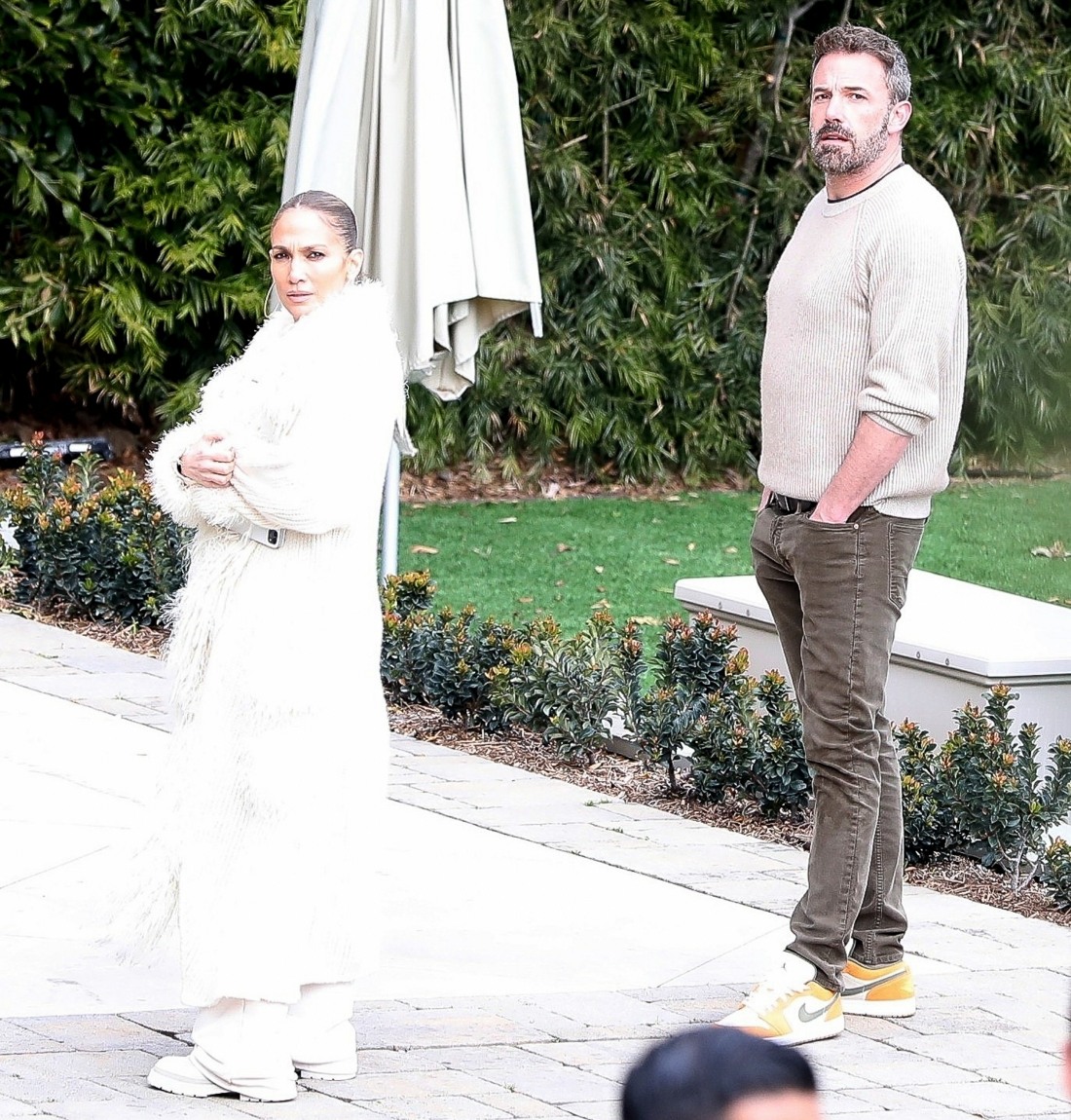 When Ben Affleck and Jennifer Lopez first reunited in 2021, one of the first big things they did together was look at real estate in Los Angeles. Ben owned a Brentwood home close to his ex-wife Jennifer Garner, and J.Lo has had her own home in LA for years. Their house-hunting was a signal that they were really serious and ready to build a life together with their blended family. In the nearly two years since then… they still haven't managed to buy a f–king house together. They keep house-hunting and putting offers in on these mega-mansions and the deals keep falling through and/or Bennifer cancel the deal while they're in escrow. It's kind of insane that this keeps happening, and it just happened again. They were seen house-hunting on Sunday (the photos in this post) in Pacific Palisades just as they pulled out of escrow on another home.
Jennifer Lopez and Ben Affleck can't make up their minds … they have dropped out of escrow again on a house they were about to buy. Sources with direct knowledge tell TMZ … JLo and Ben have pulled the plug on the Pacific Palisades home which they seemed set on buying for $34.5 million.

Our sources say … they were supposed to close escrow last Friday, but just before it was signed, sealed and delivered they pulled out.

As we reported, they were spotted at a nearby mansion last Tuesday — while they were still in escrow on the other house — so it looks like they weren't sure about the house they were about to get. Our sources say they are now in escrow on ANOTHER house. We don't know if it's the same one they looked at Tuesday. We're told they looked at yet another house last week as well.

At least one of the estates they looked at last week was going for more than twice what they were spending on the one that just fell out of escrow. This is at least the second house they've been in escrow on but bailed on at the last minute.
What's going on here? Is it just "rich-people sh-t"? Or is something weirder going on? Both J.Lo and Ben are rich, although I would assume that Jennifer has more money coming in consistently. They're married now, they're settled, they obviously want more room for their blended family and their young children. When you get to this price point, are you just pulling out of escrow because you don't like the kitchen hardware or the third en suite? Are they looking to buy something move-in ready or do they want something they can renovate to their tastes? I genuinely don't get it.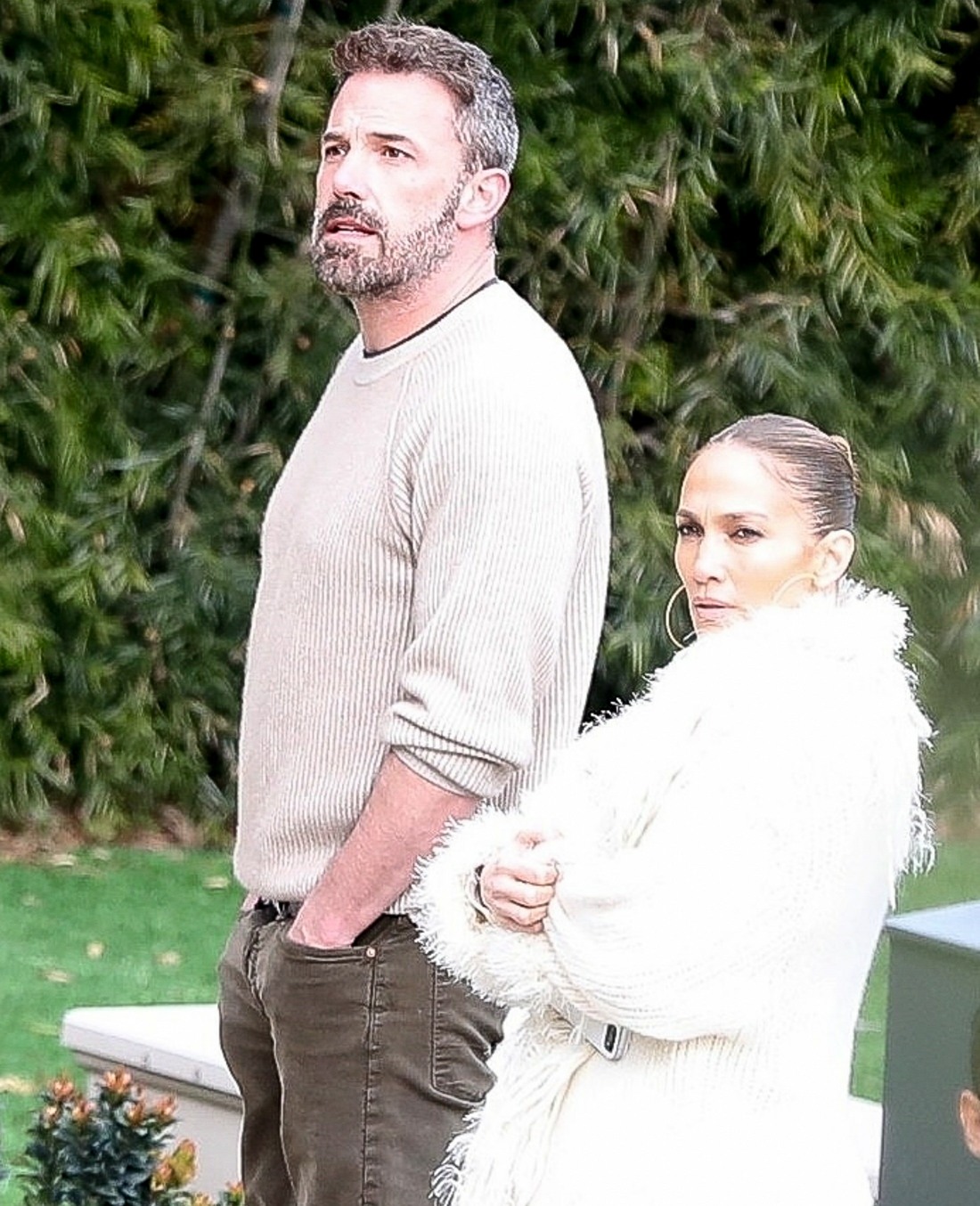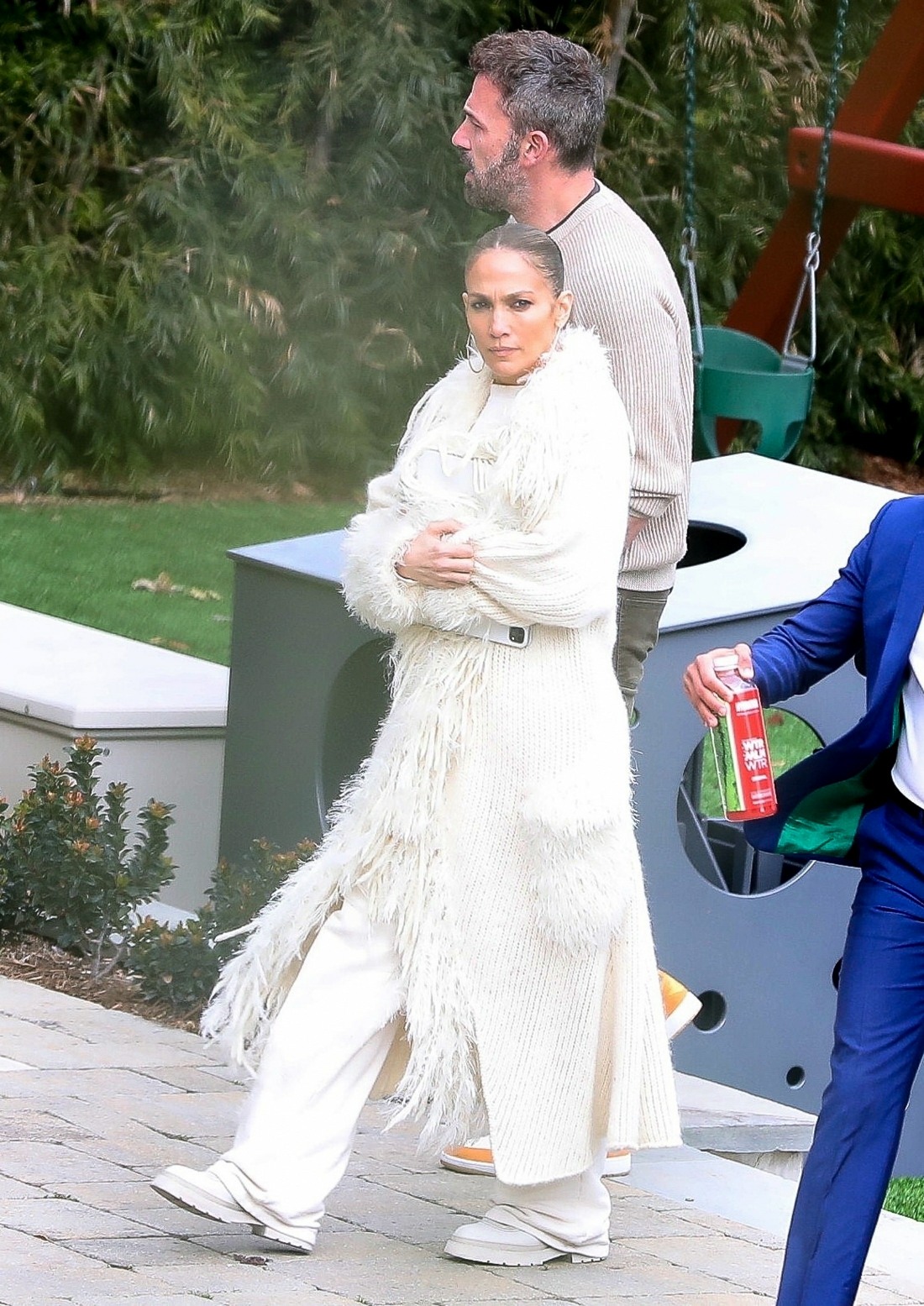 Photos courtesy of Backgrid.

Pacific Palisades, CA – Jennifer Lopez and Ben Affleck seen together putting their eye on a new house in the palisades area, blocks away from where he used to live with Jennifer Garner. Pictured: Ben Affleck, Jennifer Lopez BACKGRID USA 5 MARCH 2023 BYLINE MUST READ: LaStarPixMEDIA / BACKGRID USA: +1 310 798 9111 / usasales@backgrid.com UK: +44 208 344 2007 / uksales@backgrid.com *UK Clients – Pictures Containing Children Please Pixelate Face Prior To Publication*
Pacific Palisades, CA – Jennifer Lopez and Ben Affleck seen together putting their eye on a new house in the palisades area, blocks away from where he used to live with Jennifer Garner. Pictured: Ben Affleck, Jennifer Lopez BACKGRID USA 5 MARCH 2023 BYLINE MUST READ: LaStarPixMEDIA / BACKGRID USA: +1 310 798 9111 / usasales@backgrid.com UK: +44 208 344 2007 / uksales@backgrid.com *UK Clients – Pictures Containing Children Please Pixelate Face Prior To Publication*
Pacific Palisades, CA – Jennifer Lopez and Ben Affleck seen together putting their eye on a new house in the palisades area, blocks away from where he used to live with Jennifer Garner. Pictured: Ben Affleck, Jennifer Lopez BACKGRID USA 5 MARCH 2023 BYLINE MUST READ: LaStarPixMEDIA / BACKGRID USA: +1 310 798 9111 / usasales@backgrid.com UK: +44 208 344 2007 / uksales@backgrid.com *UK Clients – Pictures Containing Children Please Pixelate Face Prior To Publication*