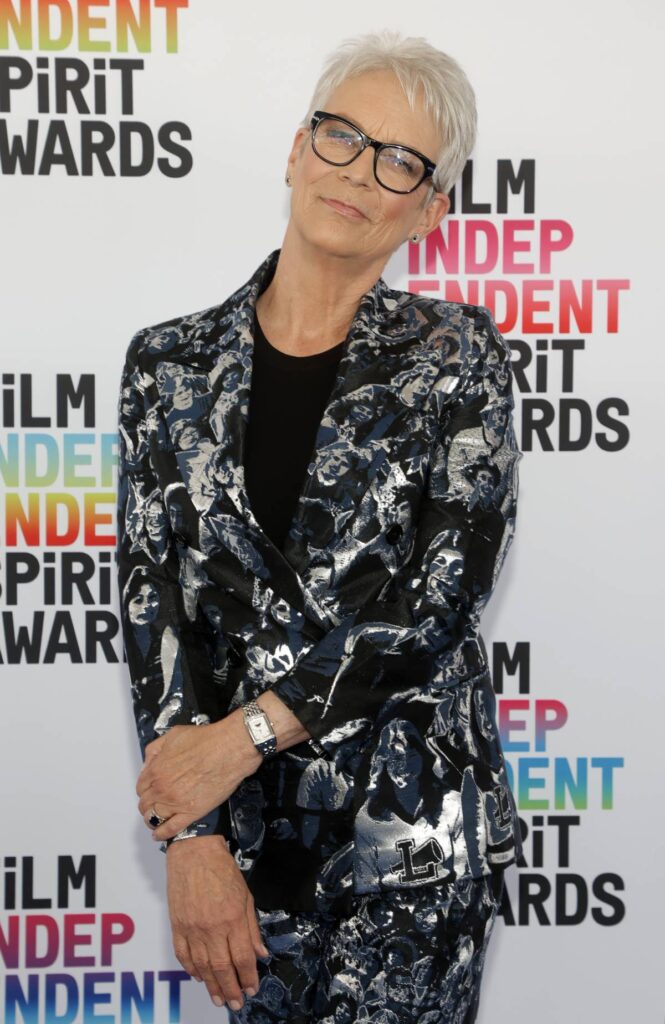 Typical Hollywood, always eyeing the next thing. At the Independent Spirit Awards where Everything Everywhere All at Once cleaned up, all folks on the Red Carpet wanted to talk about was… the Oscars. Sheesh – learn to live in the moment, people! But one The Hollywood Reporter interviewer wanted to know Jamie Lee Curtis' Oscar week plans, now that the Academy has finally gotten around to adding 'Nominee' to Jamie's hyphens. And Jamie said she's staying in. During a Red Carpet/TikTok exclusive, Jamie spilled some secrets her publicist Heidi Schaeffer was trying to keep the lid on (according to Jamie). By virtue of being a nominee, Jamie scored an exclusive invite to the vaunted Nominees Dinner that takes place the Thursday night before the Oscars. But Jamie said she's already declined the invitation because the dinner begins at 7:30, and she goes to bed early. Here's what she told THR:
I'm going to tell you a secret right now. Heidi's gonna be mad that I'm telling you this. There's an Academy Awards Nominee dinner, on Thursday night at 7:30 and I have declined. Now you might say, 'Jamie, you're nominated for an Academy Award. You're gonna be in the room with only nominees for the Academy Award,' and I have declined.

Why?

Because mommy goes to bed early. 'Cause 7:30 is gonna be 9 before we get food, and you know what? There's nothing good happening with me after 9 o'clock. Nothing. Zero!
[From The Hollywood Reporter via DListed]
I could not love Jamie more for this. This is exactly why I would decline the invitation as well, btw. I'm starting to see restaurant reservations after 6:45 as just too late (you have to factor in the drive home). And Jamie's been to enough of these things to know what she's talking about. A 7:30 start time means moving and schmoozing for the first 90 minutes and then a plate of overworked, rich food that will wipe you out as you sit through speeches and people congratulating themselves more than the nominees. Emily over at DListed was curious what happens to Jamie after 9pm, but I think I know what she's talking about. Once I make the post-bedtime switch over, I become completely unfiltered. Whatever I'm doing had better be far more interesting than sleep. Because if it's not, everyone is hearing about it.
But the true beauty in Jamie's comments is how flawlessly she shows her royal status once again. These nominee-only things are a chance to rub elbows with the crème de la crème. There are no underlings, no influencers or Kardashians. These are the nominees, people who, allegedly, earned their place at the table. The people that those in Hollywood want to be around either because they idolize them or go way back with them. And Jamie knows she's the 'them' people want to be around. There isn't a room she can't get in. She doesn't have to stay up past her bedtime just to chat with Colin Farrell. If she wanted to talk to him, she'd let it be known he should make time for her. And he'd come running.
Here's Jamie suggesting rock bands perform matinees so she can be in bed by 7:30: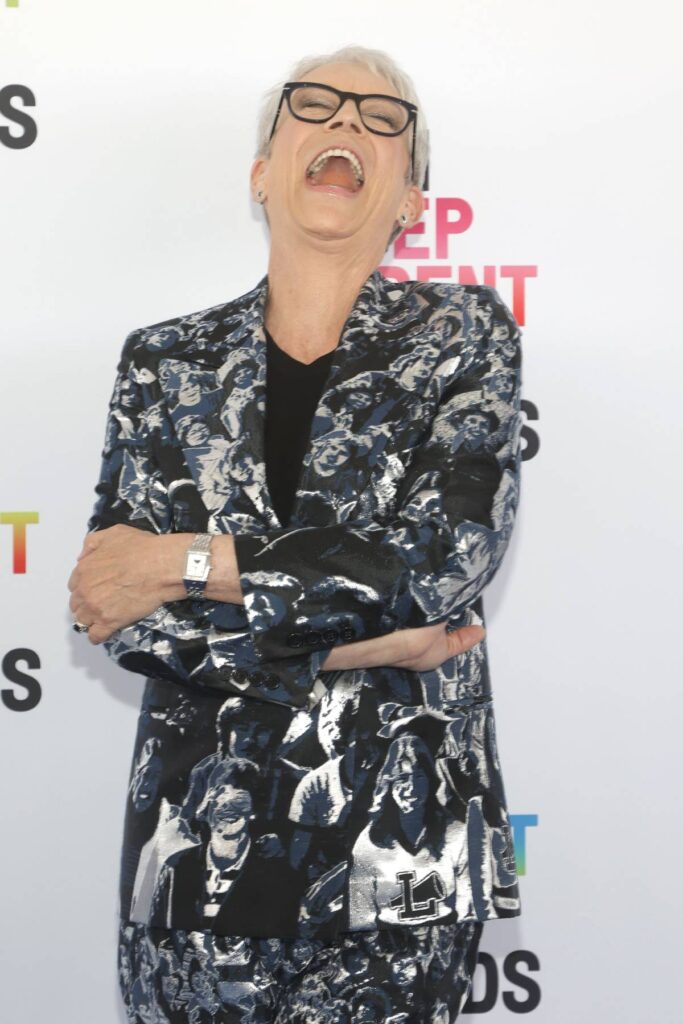 Photo credit: Cover Images and TikTok