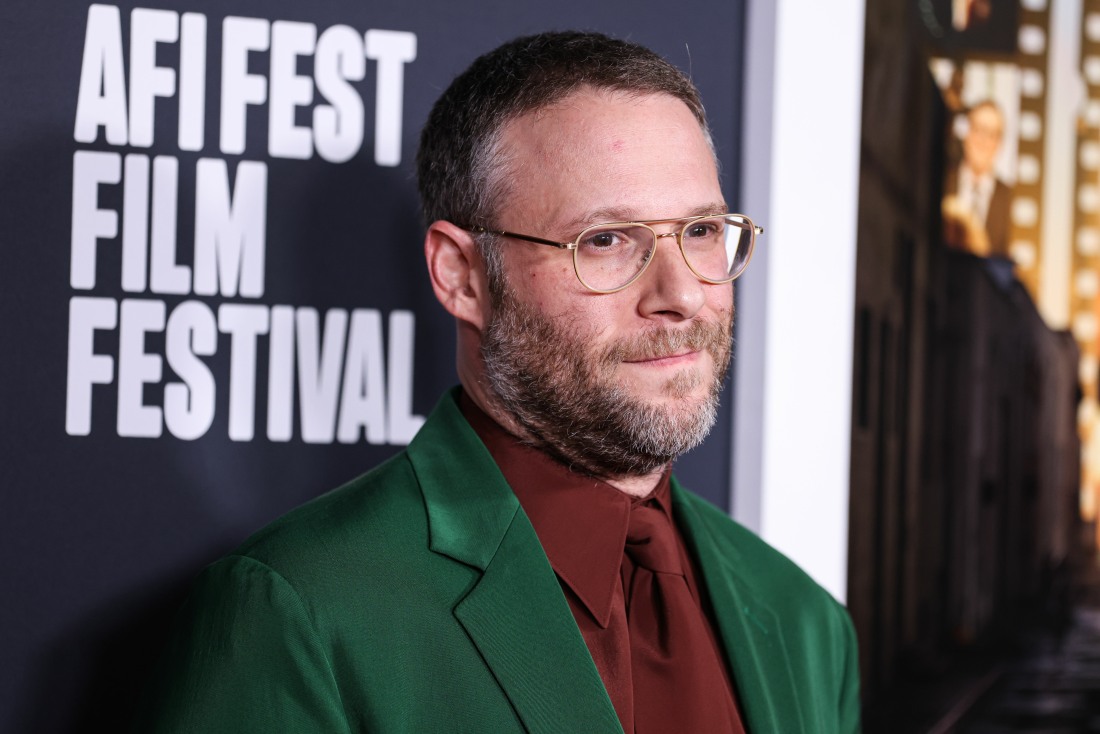 Most actors say they don't read the reviews and many of them are lying. I admire the actors who can really make the choice to not let the film criticism "noise" get to them, just as I'm irritated when actors take it way too personally when a film critic thinks a film doesn't work for different reasons. Instead of putting on your big-girl panties and saying "sure, maybe the film isn't being received like we hoped, but I'm still proud of the work," there are too many actors who take every piece of film criticism like a personal attack. I didn't think Seth Rogen was one of those guys, but here we go. Rogen was being interviewed on the Diary of a CEO podcast and he spoke in-depth about film critics:
"I think if most critics knew how much it hurts the people that made the things that they are writing about, they would second guess the way they write these things," Rogen said. "It's devastating. I know people who have never recovered from it honestly – a year, decades of being hurt by [film reviews]. It's very personal…It is devastating when you are being institutionally told that your personal expression was bad, and that's something that people carry with them, literally, their entire lives and I get why. It f–king sucks."

Bartlett brought up Michel Gondry's 2011 superhero comedy "The Green Hornet," which starred Rogen as the eponymous hero opposite Jay Chou and Cameron Diaz. The film bombed with critics, earning a 44% on Rotten Tomatoes. Roger Ebert gave "Green Hornet" one star and called it "an almost unendurable demonstration of a movie with nothing to be about," while The Guardian's pan said that "almost everything about the film is disappointing."

"For 'Green Hornet,' the reviews were coming out and it was pretty bad," Rogen said. "People hated it. People were taking joy in disliking it a lot. But it opened to like $35 million, which was the biggest opening weekend I'd ever been associated with at that point. It did pretty well. That's what is nice sometimes. You can grasp for some sense of success at times."

Rogen said it was "more painful" to endure the negative reviews for his infamous 2014 comedy "The Interview" because "people were taking joy in talking sh-t about it and questioning the types of people that would want to make a movie like that. That felt far more personal. 'Green Hornet' felt like I had fallen victim to a big fancy thing. That was not so such much a creative failure on our parts but a conceptual failure. 'The Interview,' people treated us like we creatively failed and that sucked."

Rogen said he used to deal with negative reviews by treating himself to a nice dinner or heading out to his beach house. He added, "Any opening weekend, it sucks. It's stressful. It's like birth, it's an inherently painful process." For Rogen, the best way to move past film critics is to just keep working.

"That's another funny thing about making movies…life goes on," the comedian said. "You can be making another movie as your [current] movie is bombing, which is a funny thing. It's bittersweet. You know things will be ok. You're already working. If the fear is the movie bombs and you wont get hired again, well you don't have to worry about it. But it's an emotional conundrum at times."
The Interview was the film which made North Korea so mad, they hacked into Sony's emails and it became a huge industry scandal. Hollywood people actually made an effort to defend Rogen and the film, even though film critics were like "why is North Korea mad, this movie sucks, people weren't even going to watch it." North Korea Streisand-effected that dumb movie.
As for the larger points being made about Rogen… the thing is, we aren't dealing with Roger Ebert and Pauline Kael anymore. We're in the age of a more democratized approach to film criticism, which means that… yes, some blogger film critic has the same "weight" as the LA Times' film critic. It means that people are meaner or they're going to be more provocative in what they write. What bugs me isn't the idea that "film criticism hurts actors' feelings," it's that there are now wide swaths of the film industry which are critic-proof – it doesn't matter how repetitive, how garbage, how cheap-CGI, vapid-storytelling, poorly-lit nonsense you put on screen, the tribalism of the comic-book fans will fall over themselves to praise it… and barrage good-faith film critics with hate.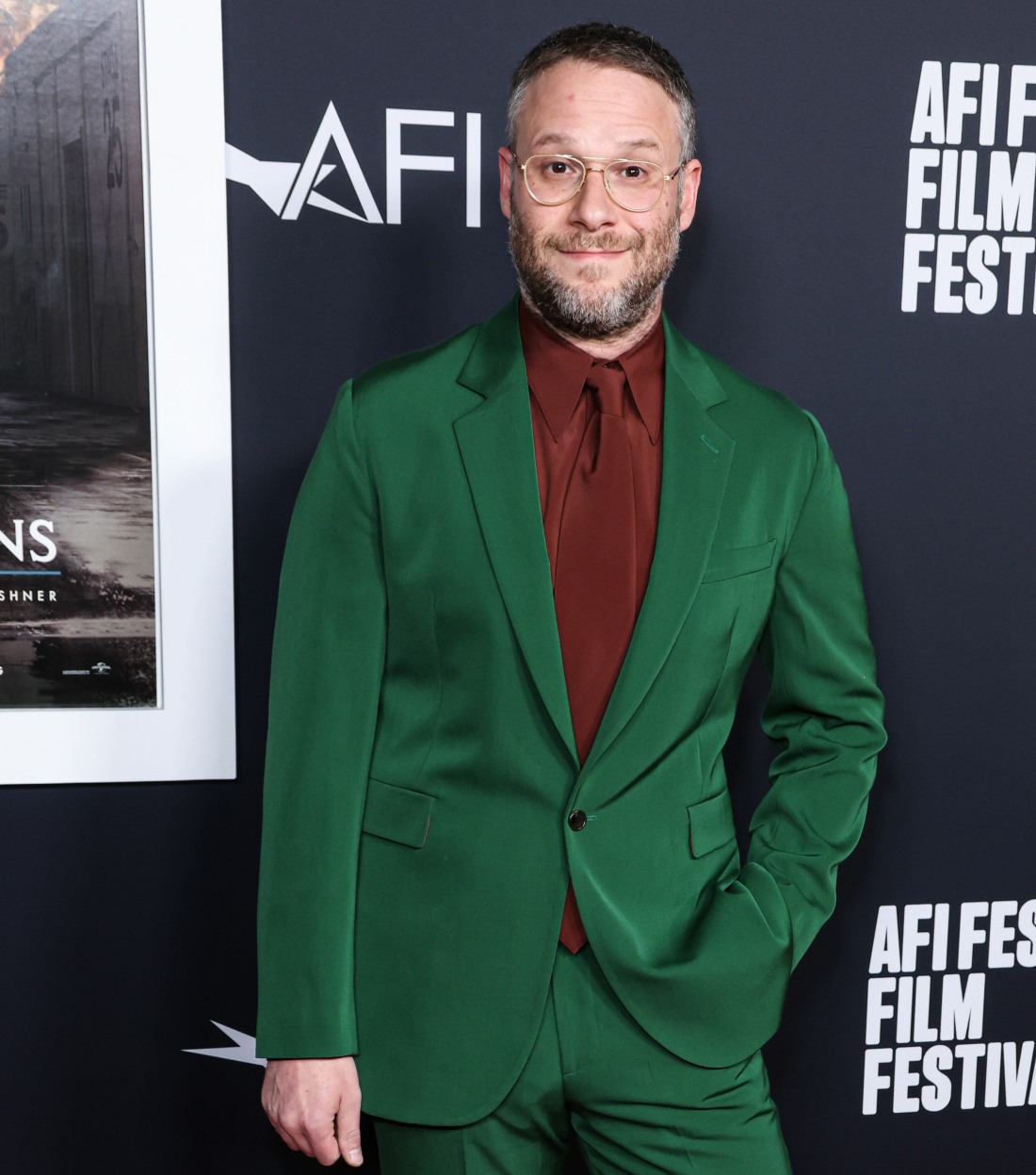 Photos courtesy of Avalon Red.

HOLLYWOOD, LOS ANGELES, CALIFORNIA, USA – NOVEMBER 06: Paul Dano, Michelle Williams and Seth Rogen arrive at the 2022 AFI Fest – Closing Night Special Screening Of Universal Pictures' 'The Fabelmans' held at the TCL Chinese Theatre IMAX on November 6, 2022 in Hollywood, Los Angeles, California, United States.,Image: 735794651, License: Rights-managed, Restrictions: , Model Release: no, Pictured: Paul Dano, Michelle Williams, Seth Rogen, Credit line: Xavier Collin / Image Press Agency / Avalon
HOLLYWOOD, LOS ANGELES, CALIFORNIA, USA – NOVEMBER 06: Canadian-American actor, comedian and filmmaker Seth Rogen arrives at the 2022 AFI Fest – Closing Night Special Screening Of Universal Pictures' 'The Fabelmans' held at the TCL Chinese Theatre IMAX on November 6, 2022 in Hollywood, Los Angeles, California, United States.,Image: 735795319, License: Rights-managed, Restrictions: , Model Release: no, Pictured: Seth Rogen, Credit line: Xavier Collin / Image Press Agency / Avalon
HOLLYWOOD, LOS ANGELES, CALIFORNIA, USA – NOVEMBER 06: Canadian-American actor, comedian and filmmaker Seth Rogen arrives at the 2022 AFI Fest – Closing Night Special Screening Of Universal Pictures' 'The Fabelmans' held at the TCL Chinese Theatre IMAX on November 6, 2022 in Hollywood, Los Angeles, California, United States.,Image: 735795330, License: Rights-managed, Restrictions: , Model Release: no, Pictured: Seth Rogen, Credit line: Xavier Collin / Image Press Agency / Avalon