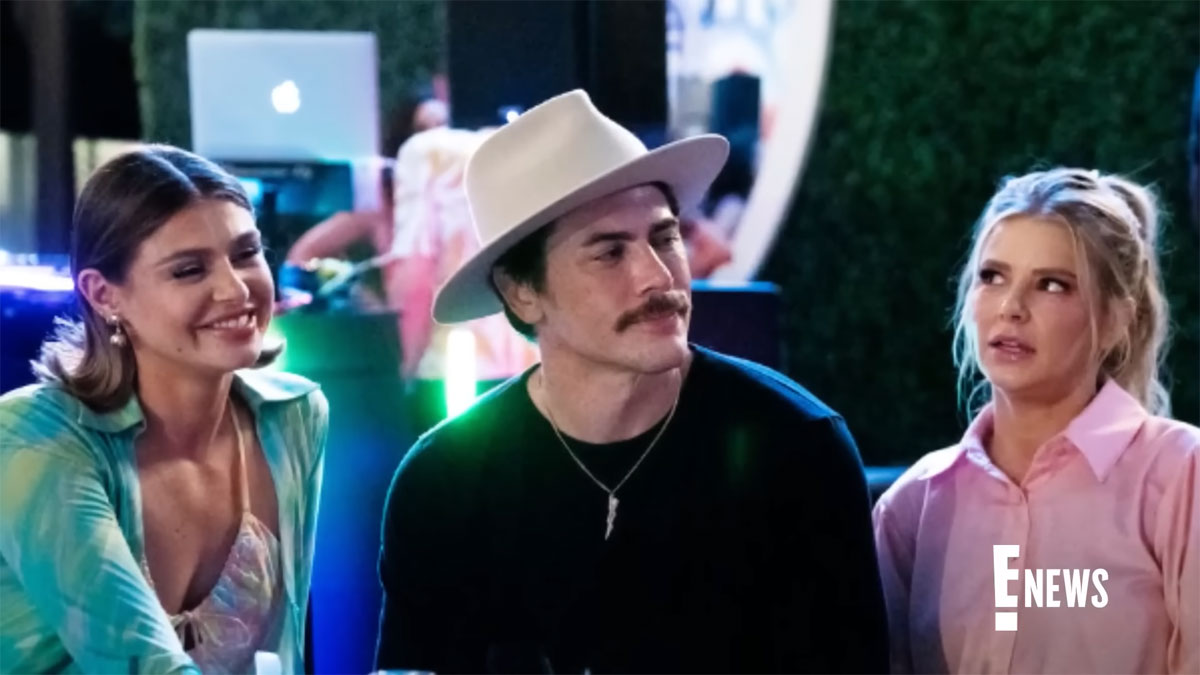 I can't stop thinking about the most recent episode of Vanderpump Rules because it was absolutely wild. The penultimate episode of this season was supposed to be the finale, but then Scandoval broke and filming resumed. We got a clear view into Tom Sandoval and Raquel Leviss's likely strategy to extricate him from his nine-year relationship with Ariana Madix and turn their affair into a public relationship — had they not been found out. Tom was insidiously laying the groundwork for breaking up with Ariana (and making it her fault) by his conversations with Tom Schwartz and with her about their disconnect and lack of intimacy. And in a truly shocking move, Raquel approached Ariana to ask her and Tom's relationship, even bringing up their sex life.
In the biggest Vanderpump Rules scene since we watched Stassi Schroeder whack Kristen Doute upside the head, Raquel Leviss is grilling Ariana Madix about her relationship with Tom Sandoval … all while sleeping with him on the side.

The infuriating conversation — which Leviss initiated — came during Wednesday night's (May 10) episode of the hit Bravo show, when Madix reveals that she and Sandoval are having trouble emotionally and physically connecting with one another.

"You come home from working all night and, like, what you think you're just gonna whip your d-ck out? And I'm gonna be like, 'Yeah, let's f-ck!' That's never gonna happen. You have to spend time together," Madix says, to which Leviss replies, "I feel like in a relationship you should want to have sex."

Even worse, when Leviss asks if Madix is "sexually attracted" to Sandoval, she says that while she thinks "he's so f-cking hot," she doesn't believe the same about herself. Meanwhile, Leviss tells cameras that Madix's "body insecurities have a role in the issues that Tom and Ariana are having."

In the end, Madix says she wants to stay in the relationship, leaving Leviss somewhat flustered as she admits, "I knew I should've broken up with James [Kennedy] two years before because I wasn't attracted to him anymore."
Raquel was clearly doing her own recon in that conversation with Ariana. She was trying to find out if what Tom was telling her was true and whether Ariana wanted to be in the relationship. It seemed like Raquel was also subtly trying to sow doubt in Ariana's mind about her and Tom's connection and whether their relationship was worth salvaging. The conversation was absolutely insane, with Raquel bringing up their dry spells (that Ariana had told her about), telling Ariana that in a relationship you should want to have sex (because if you don't your longtime boyfriend might have an affair), and asking Ariana if she was even attracted to Tom. The latter prompted Ariana to say that Tom was hot, but she wasn't, and then she made some disparaging comments about her own body. And Raquel was so quick to comfort her! Women supporting other women while also f-cking their boyfriends. Some say Raquel was gaslighting her, but I think Raquel was genuinely trying to boost Ariana's self-esteem. Because if Ariana's feels good about herself it's easier for her to move on from Tom, therefore clearing the way for Raquel and Tom to eventually go public without looking bad. What an insidious plan.
Sidenote: This episode showed Raquel buying her own half of the now-infamous matching lightning bolt necklaces. If you're going to have matching necklaces signifying your ~magnetic~ affair, it should be one person buying both with the intent to match and have a connection. So Raquel just copied a necklace Tom already had? That tracks.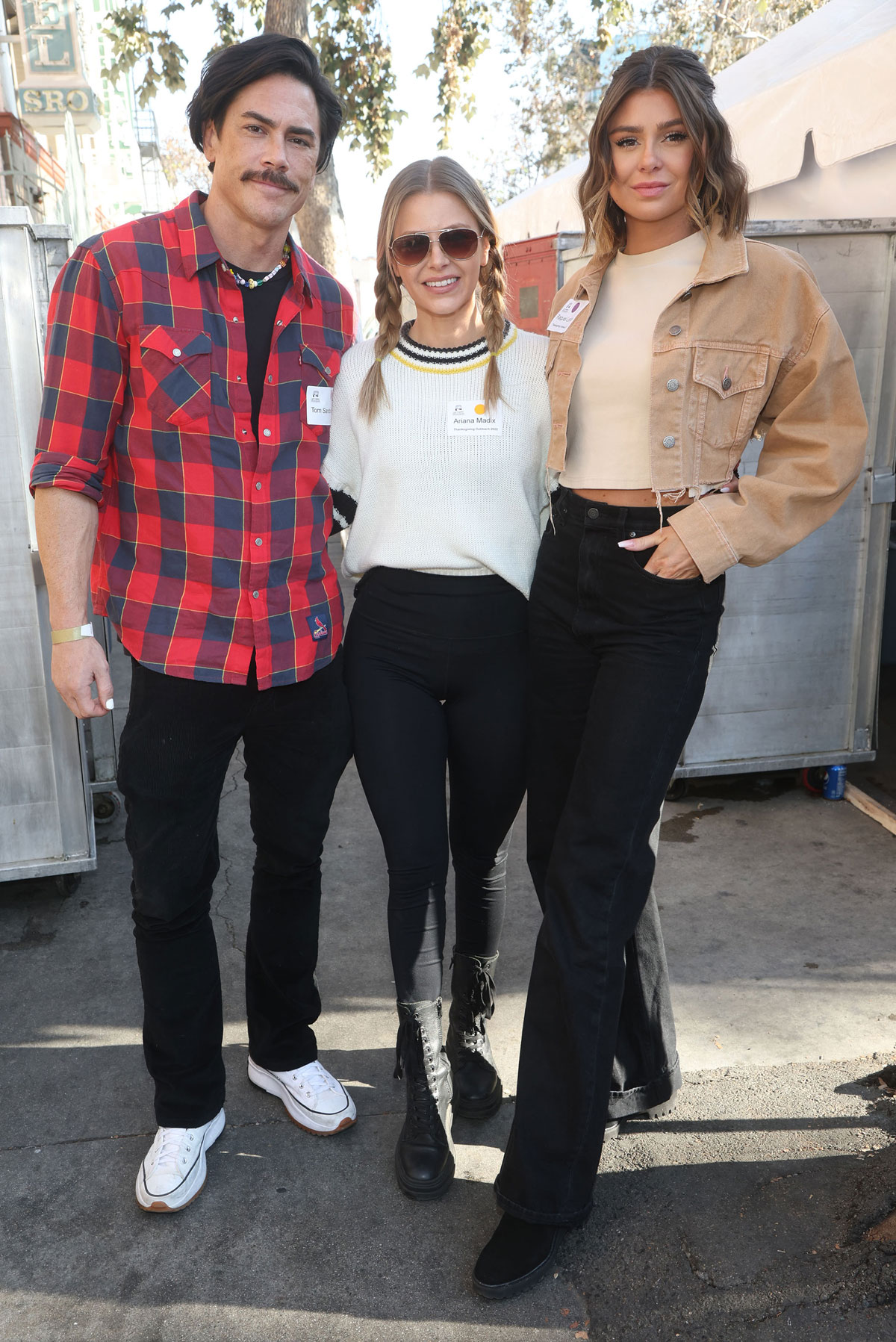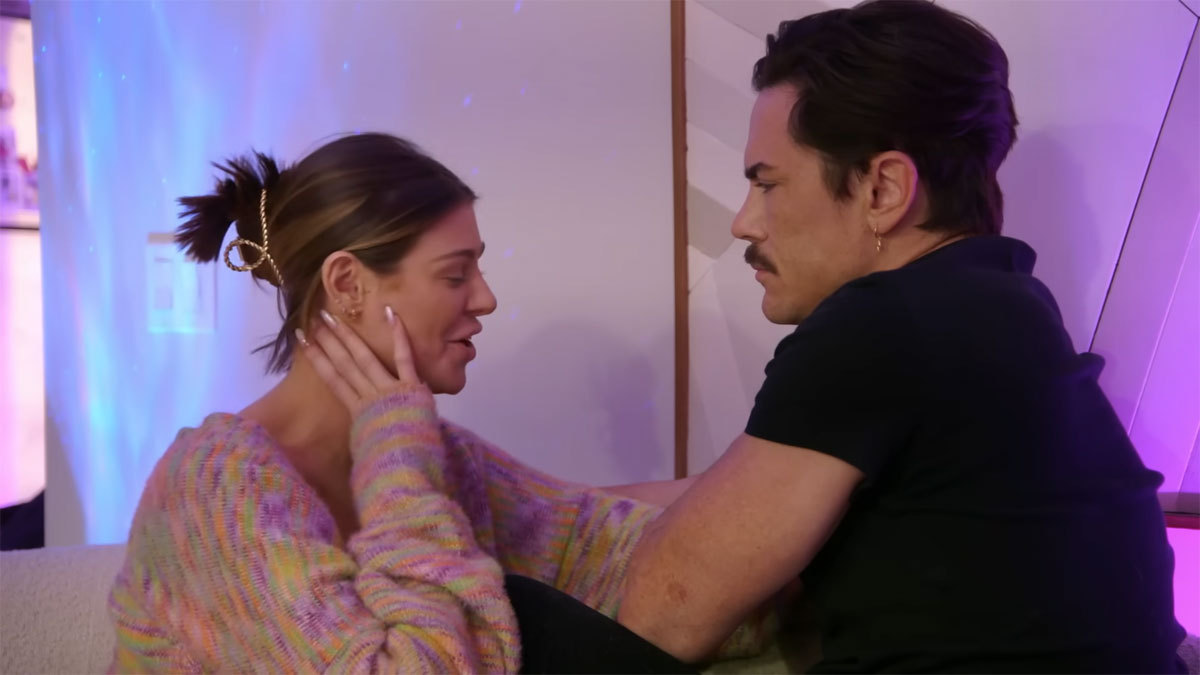 Photos credit: Cover Images, Getty and screenshots from Bravo and E! YouTube videos.