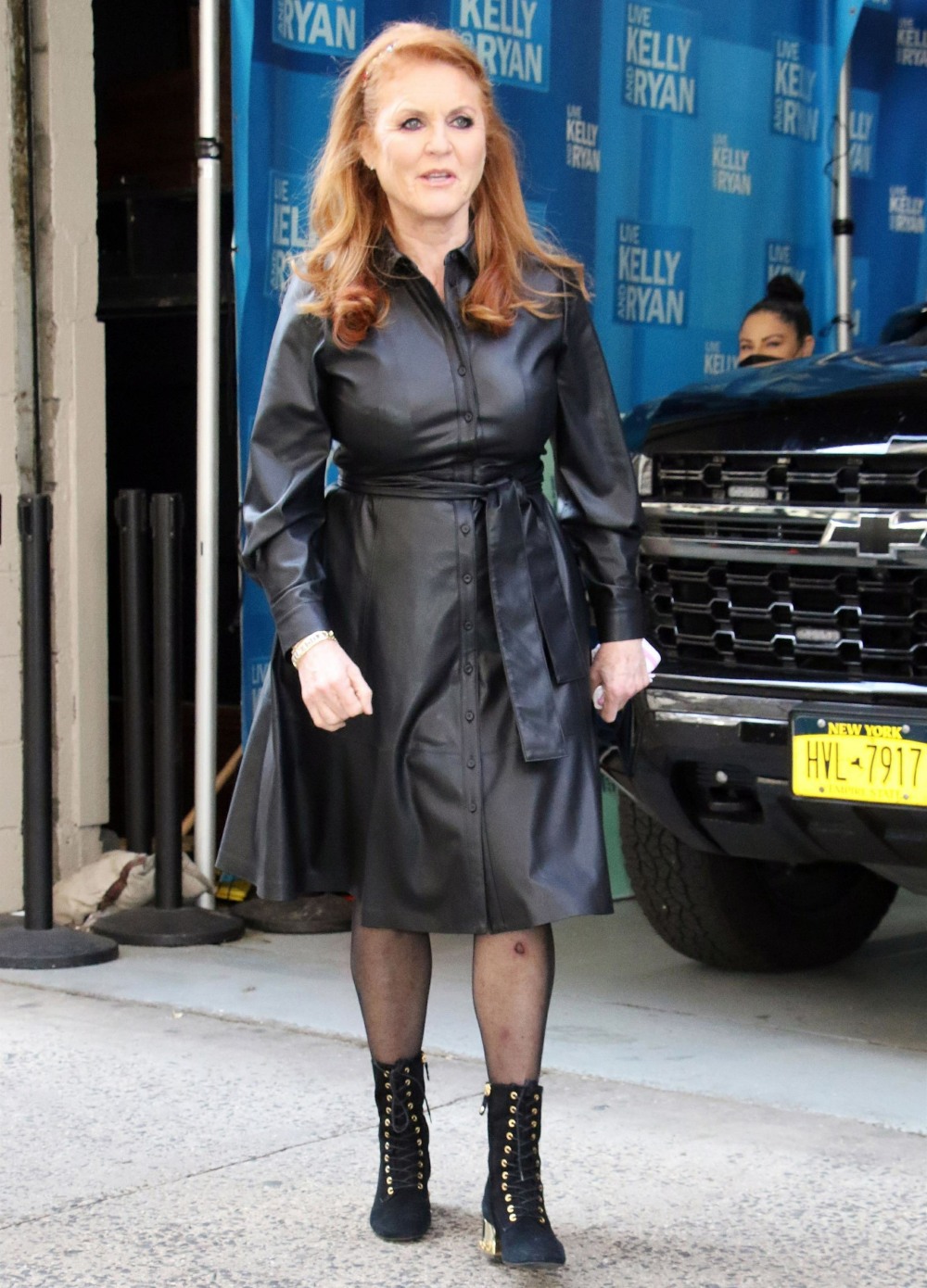 Sarah Ferguson is on a book tour in New York this week to promote her latest historical romance. She stopped by Good Morning America in a segment which aired Tuesday, and after she spoke about her book, she gave even more quotes about the Windsors, how much she adores and respects King Charles, and how much she likes the Duke and Duchess of Sussex.
After QEII's death, she "feels liberated": "It's like I've taken the mental shackles out of my brain. I don't know whether it's the queen passing on that I now think I can just sort of say openly what I want to say without worrying I'm going to offend somebody. I'm really truly authentic Sarah now."

On the Chubbly: She also still believes in the "absolute unequivocal institution of the monarchy" and is looking forward to her former brother-in-law King Charles's coronation in May. "I totally support the King and the Queen Consort…I've known them all my life," she said, although she added that she's not sure whether or not she will be invited to the big event. The duchess added that she has "adored" Charles all her life and believes "he is an extraordinary person."

On Harry: "What I'm thrilled about is seeing Harry so happy. He's got his lovely wife and he's got beautiful children. He deserves to be loved."
She's also said (a few times) that she hasn't been invited to the coronation but she adds that the invitations haven't gone out yet. It sounds like she's prepared to sit at home and eat a sandwich during the coronation. She also says that if Diana was still here, the two of them would be having a "granny-off," and that Diana would be immensely proud of her grandchildren. Of course, she also says tons of sh-t about Prince Andrew. My favorite part is when she says outright that QEII told her to keep writing – she's practically giving her books the royal warrant.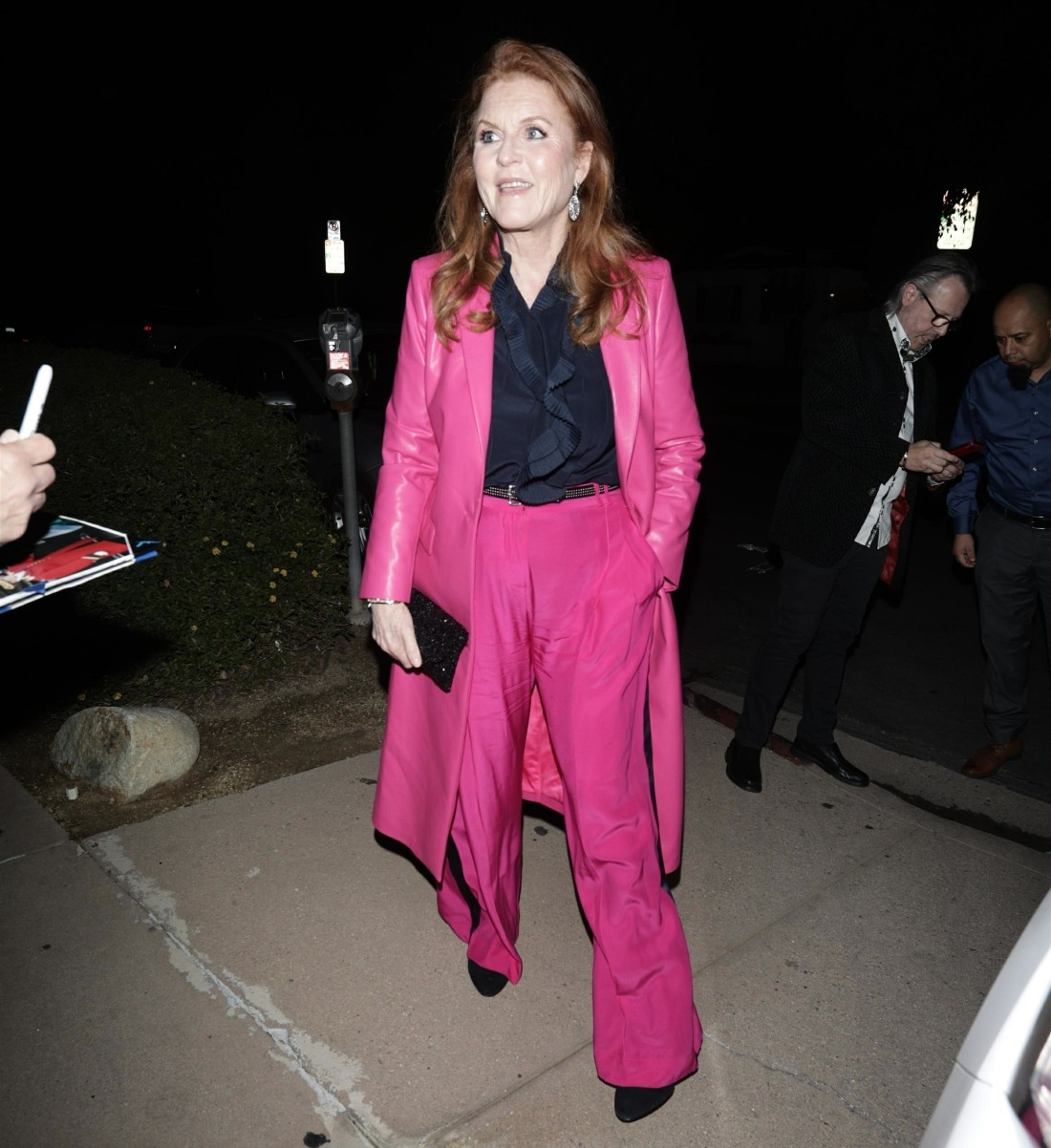 Photos courtesy of Backgrid.

West Hollywood, CA – Duchess of York Sarah Ferguson and Acclaimed Composer Laurent Eyquem Grace the 8th Filming Italy 2023 Festival in West Hollywood. Pictured: Duchess of York Sarah Ferguson, Laurent Eyquem BACKGRID USA 4 MARCH 2023 BYLINE MUST READ: BACKGRID USA: +1 310 798 9111 / usasales@backgrid.com UK: +44 208 344 2007 / uksales@backgrid.com *UK Clients – Pictures Containing Children Please Pixelate Face Prior To Publication*
New York, NY – Sarah Ferguson arrives at Live with Kelly & Ryan promoting her new book "A Most Intriguing Lady" in New York City. Pictured: Sarah Ferguson BACKGRID USA 7 MARCH 2023 BYLINE MUST READ: MediaPunch / BACKGRID USA: +1 310 798 9111 / usasales@backgrid.com UK: +44 208 344 2007 / uksales@backgrid.com *UK Clients – Pictures Containing Children Please Pixelate Face Prior To Publication*
New York, NY – Sarah Ferguson arrives at Live with Kelly & Ryan promoting her new book "A Most Intriguing Lady" in New York City. Pictured: Sarah Ferguson BACKGRID USA 7 MARCH 2023 BYLINE MUST READ: MediaPunch / BACKGRID USA: +1 310 798 9111 / usasales@backgrid.com UK: +44 208 344 2007 / uksales@backgrid.com *UK Clients – Pictures Containing Children Please Pixelate Face Prior To Publication*