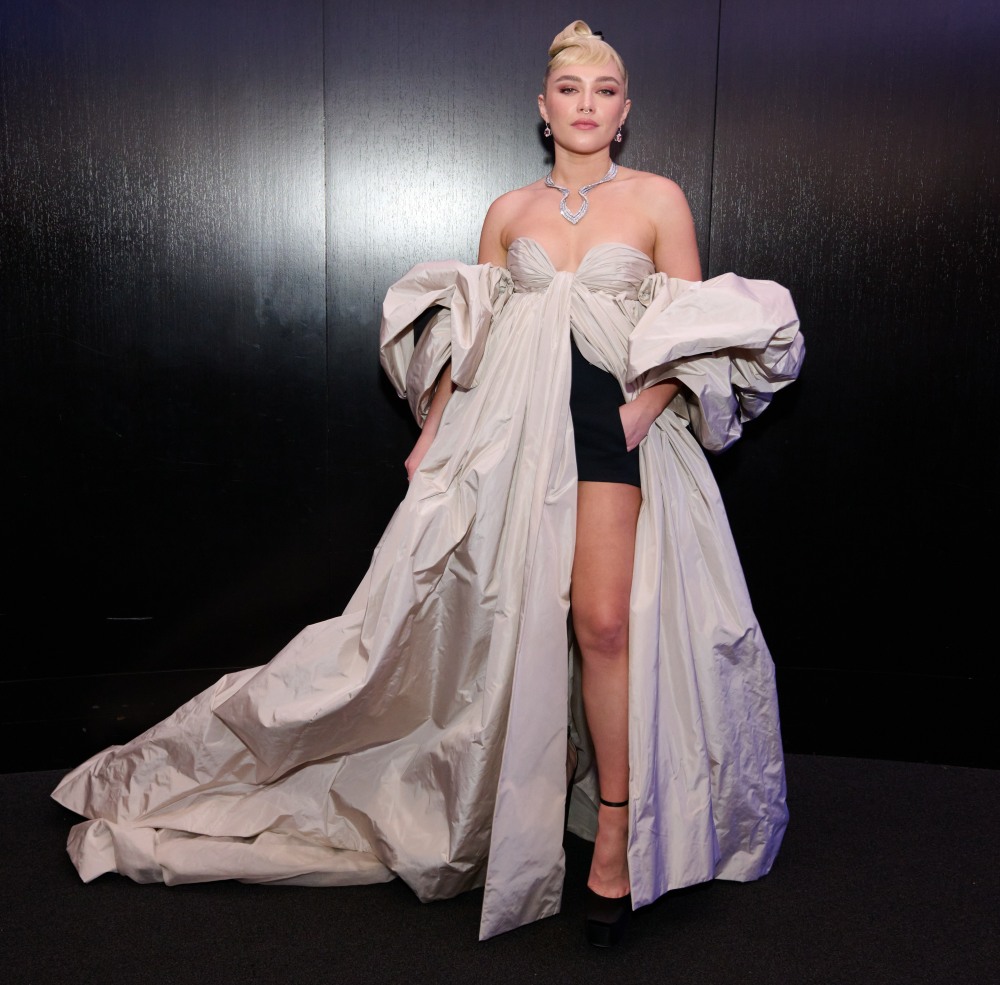 I feel bad for Florence Pugh because I think she's going to be on the top of a lot of worst-dressed lists today. Flo thought she served and she… didn't. This is Valentino – a pair of black bike shorts with a shiny duvet wrap, not the chicest. The worst part, to me, wasn't the awful dress but her styling. I feel like we're going to get a strongly-worded Instagram about how much we hate those stupid baby bangs. Meanwhile, Miss Flo went to a pre-Oscar party this weekend and Olivia Wilde was there. They apparently took pains to avoid each other completely. Good!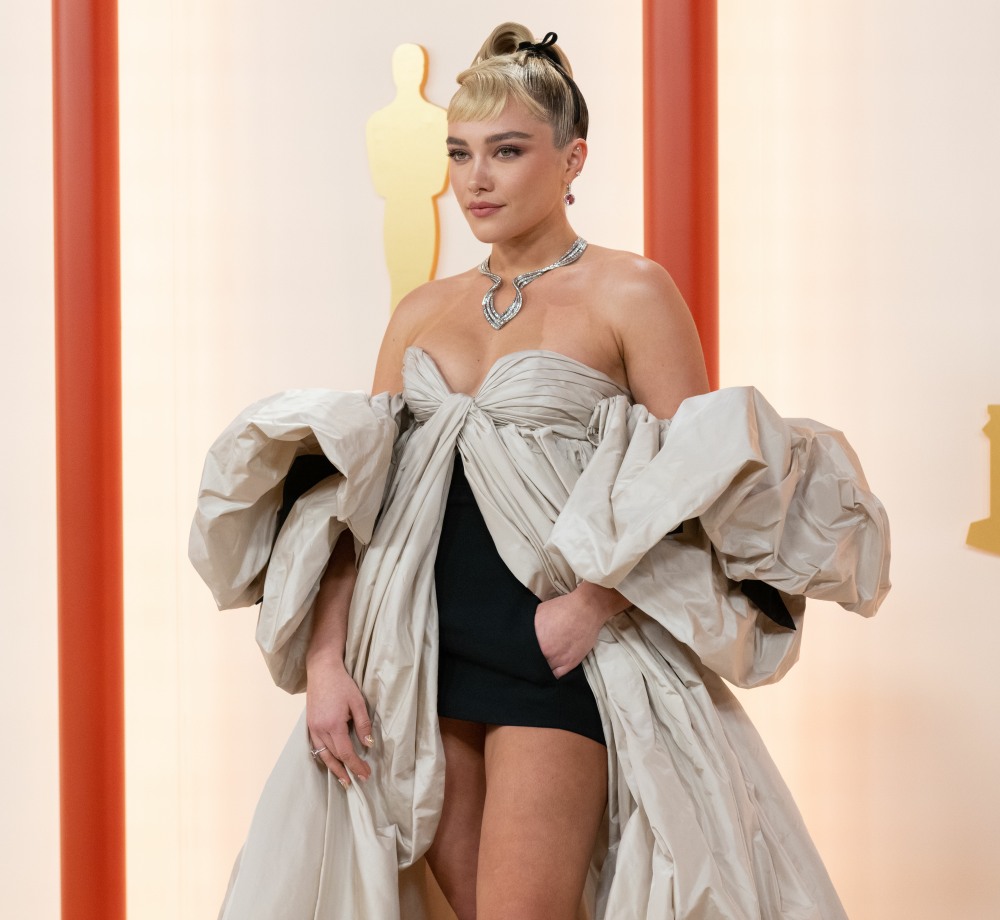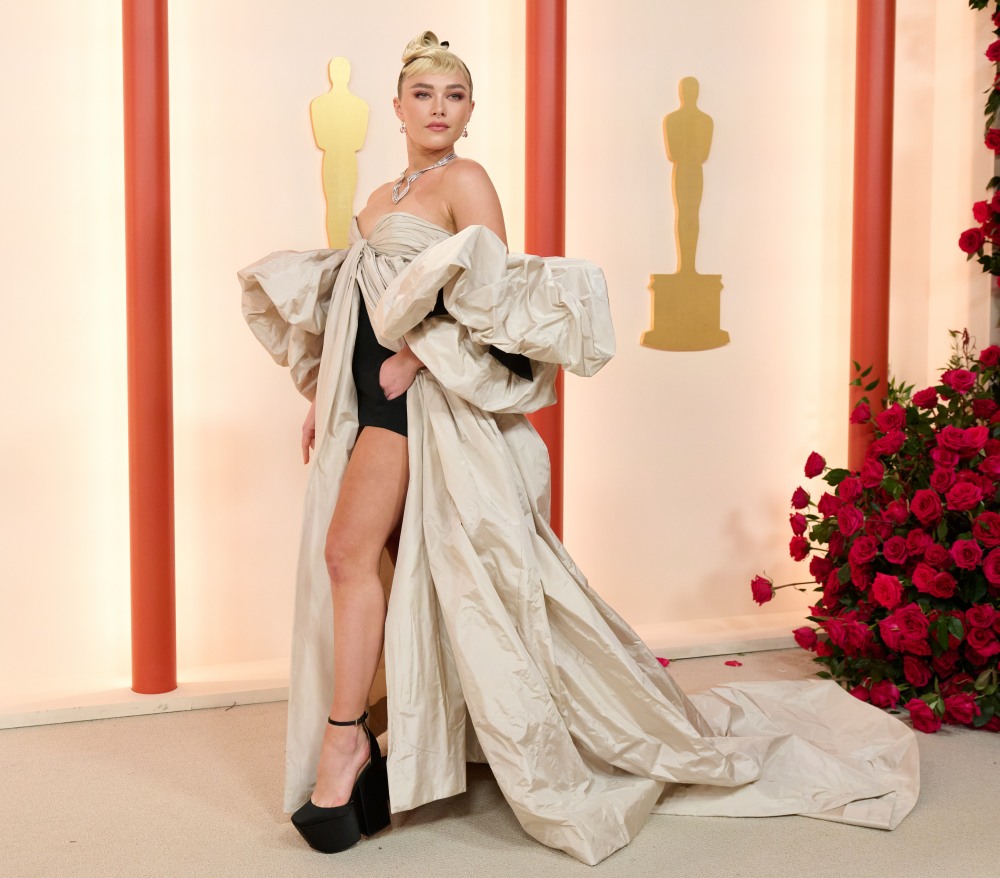 Stephanie Hsu in Valentino. This Oscar nominee got her big princess moment and I thought this was the best Valentino of the night. It was an extra bonus that, when Jamie Lee Curtis won Best Supporting, basically everyone on the internet was like "if Angela Bassett had to lose, it should have been to Stephanie." And truly, Stephanie's role was so much more important in EEAAO. Anyway, I love this beautiful color on her. She looked beautiful and you could tell she felt beautiful too.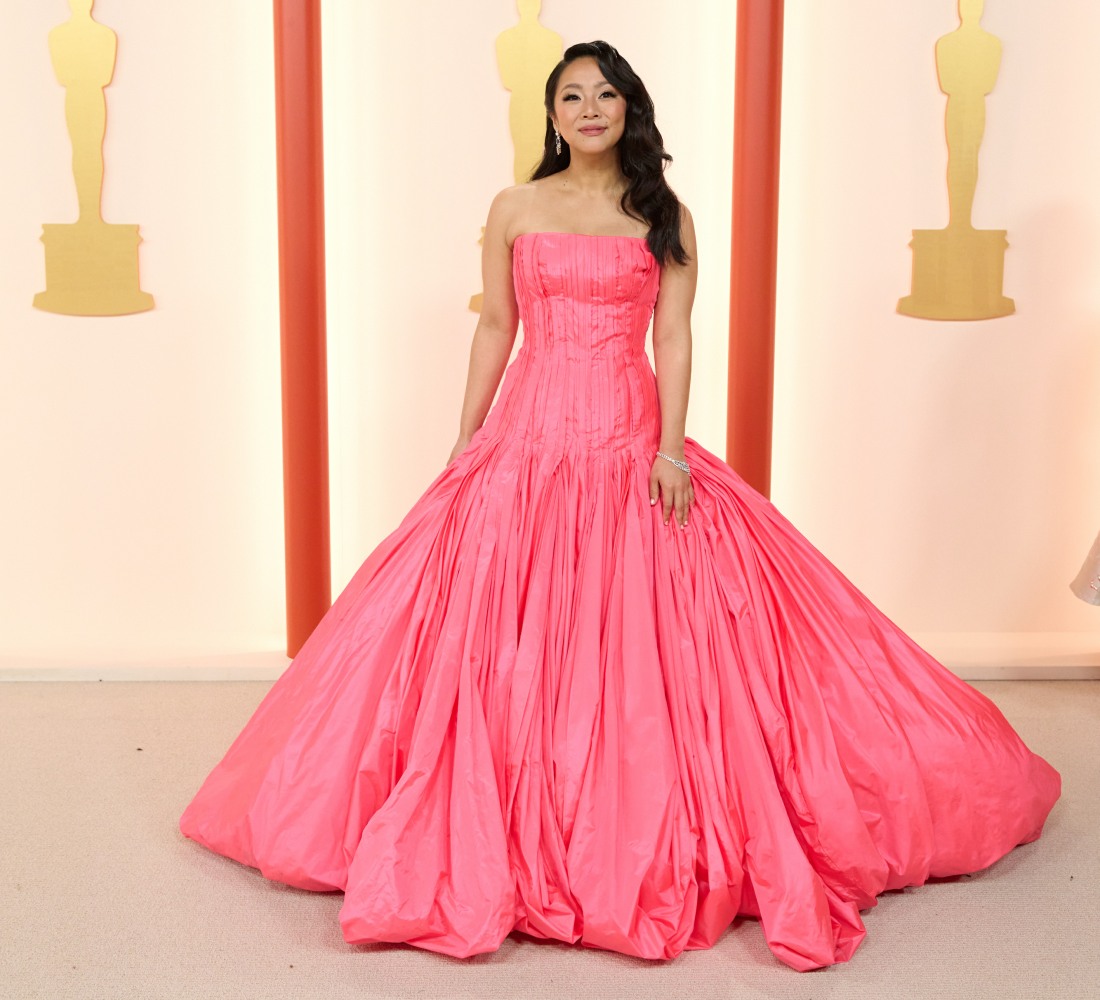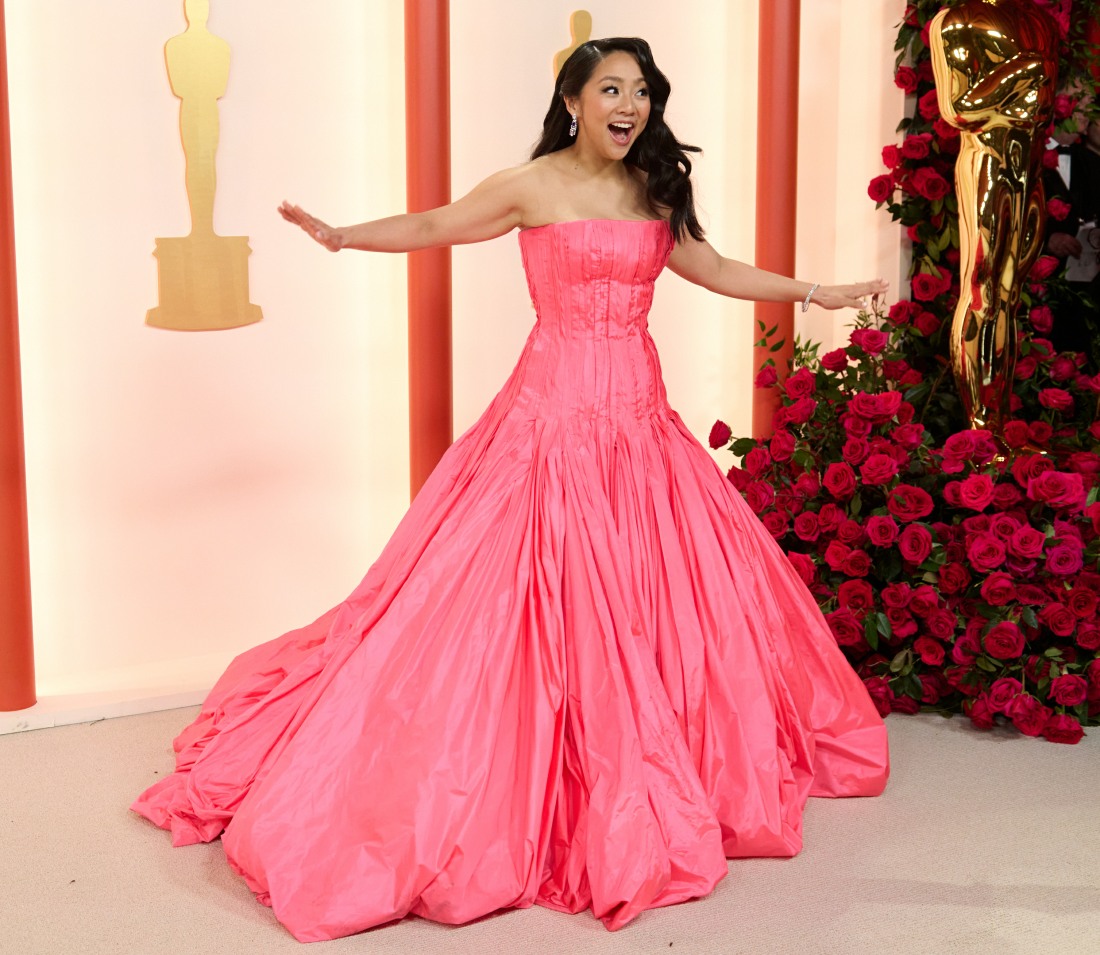 Emily Blunt in Valentino. First off, a lot of people were getting a vibe about Emily, right? Was the vibe just because her husband John Krasinski wasn't her Oscar date? My vibe is not "there's trouble in paradise." I think John was probably just busy or he didn't want to go to the Oscars. As for the dress… first I was meh, then I hated it, but now I'm back to meh. There was so much white on the beige carpet, and this look wasn't the best or the worst. I wish she had been blinged out – she should have been dripping in diamonds in this simple dress.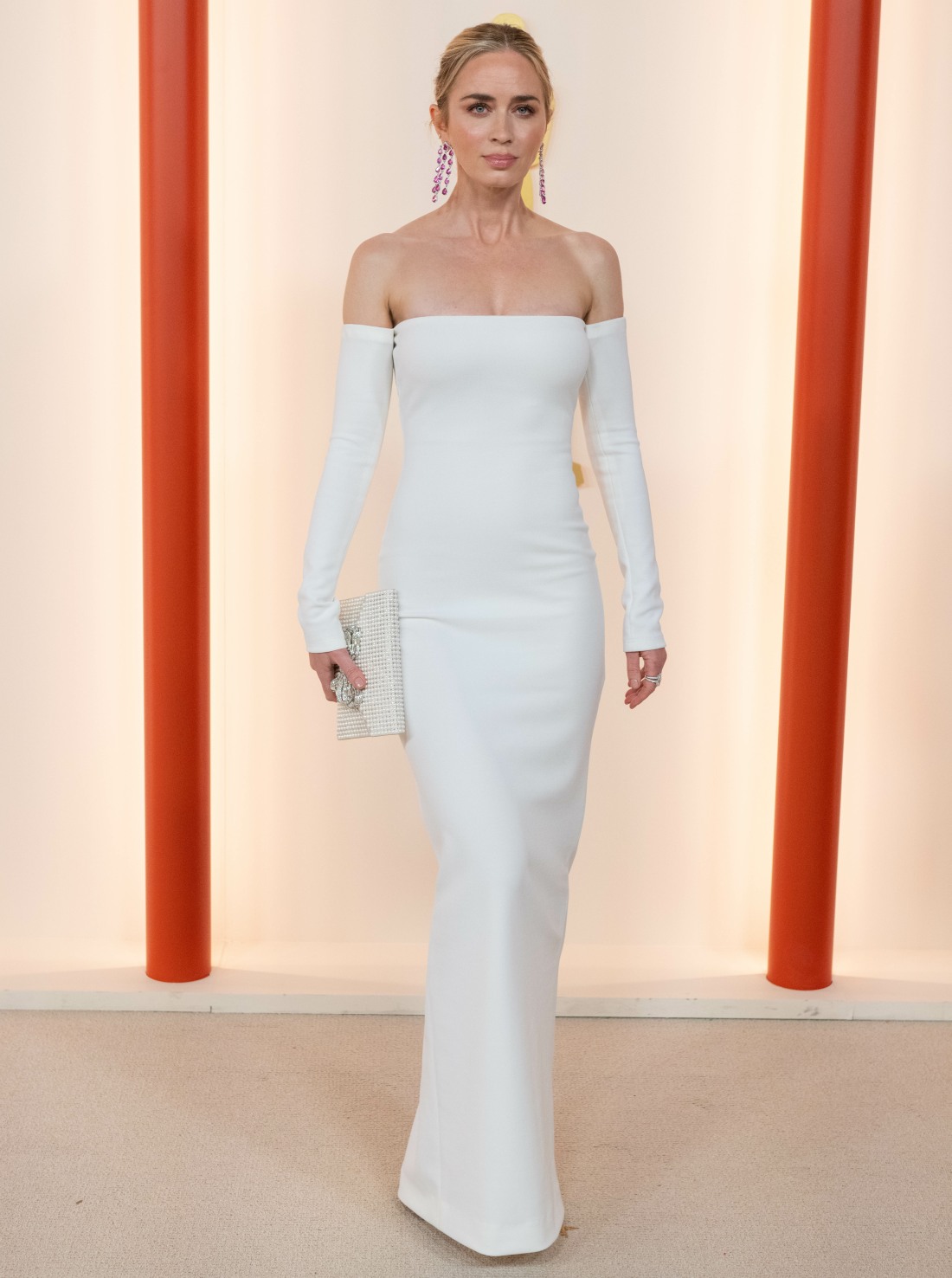 Photos courtesy of Avalon Red.