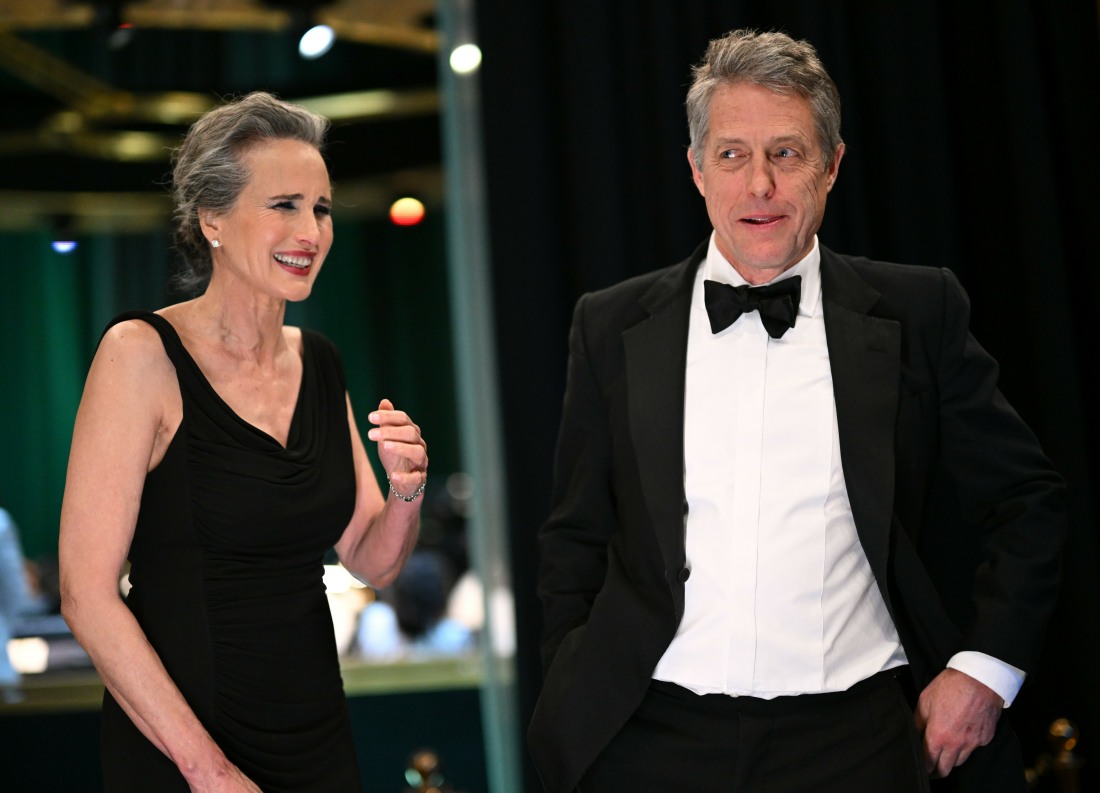 The Oscar producers wanted to do a mini-reunion for Four Weddings and a Funeral, so they invited Hugh Grant and Andie MacDowell to present together. It's kind of shocking that Hugh actually said yes – yes to flying to LA, yes to the Oscars, yes to walking the red carpet. Thankfully, he's still Hugh Grant, and once he arrived on the carpet, he was ushered to Ashley Graham, who was one of ABC's red carpet hosts. Hugh wasn't happy. He let Ashley know he wasn't happy by refusing to engage in the typical red-carpet banter of "who are you wearing" and "what's your favorite part of the Oscars" and "here's thirty seconds to promote whatever you have going on."
As this unfolded live, you could see Hugh and Ashley figure out that they despised each other in real time. At first, I didn't get Hugh's "Vanity Fair" reference either – I also thought he was referencing the famous Vanity Fair Oscar party, but no, it was a literary reference to "a fair that goes on perpetually in the town of Vanity and symbolizes worldly ostentation and frivolity." Trust Hugh Grant to reference Pilgrim's Progress on the Oscar red carpet. Anyway, Hugh might be the worst red carpet interviewee of all time.
When he presented with Andie, he seemingly went off script a bit, trying to be charming about how Andie looks amazing: "We're actually here to do two things. The first is to raise awareness about the vital importance of using a good moisturizer. Andie's been wearing one every day for the last 29 years. I've never used one in my life…. I'm basically a scrotum." I mean, it's true? Hugh Grant has some dry-ass skin. Remember that miniseries he did with Nicole Kidman? He was maybe the ashiest man I'd ever seen in my life. I can't believe he just wanders around so bitter and unmoisturized every day.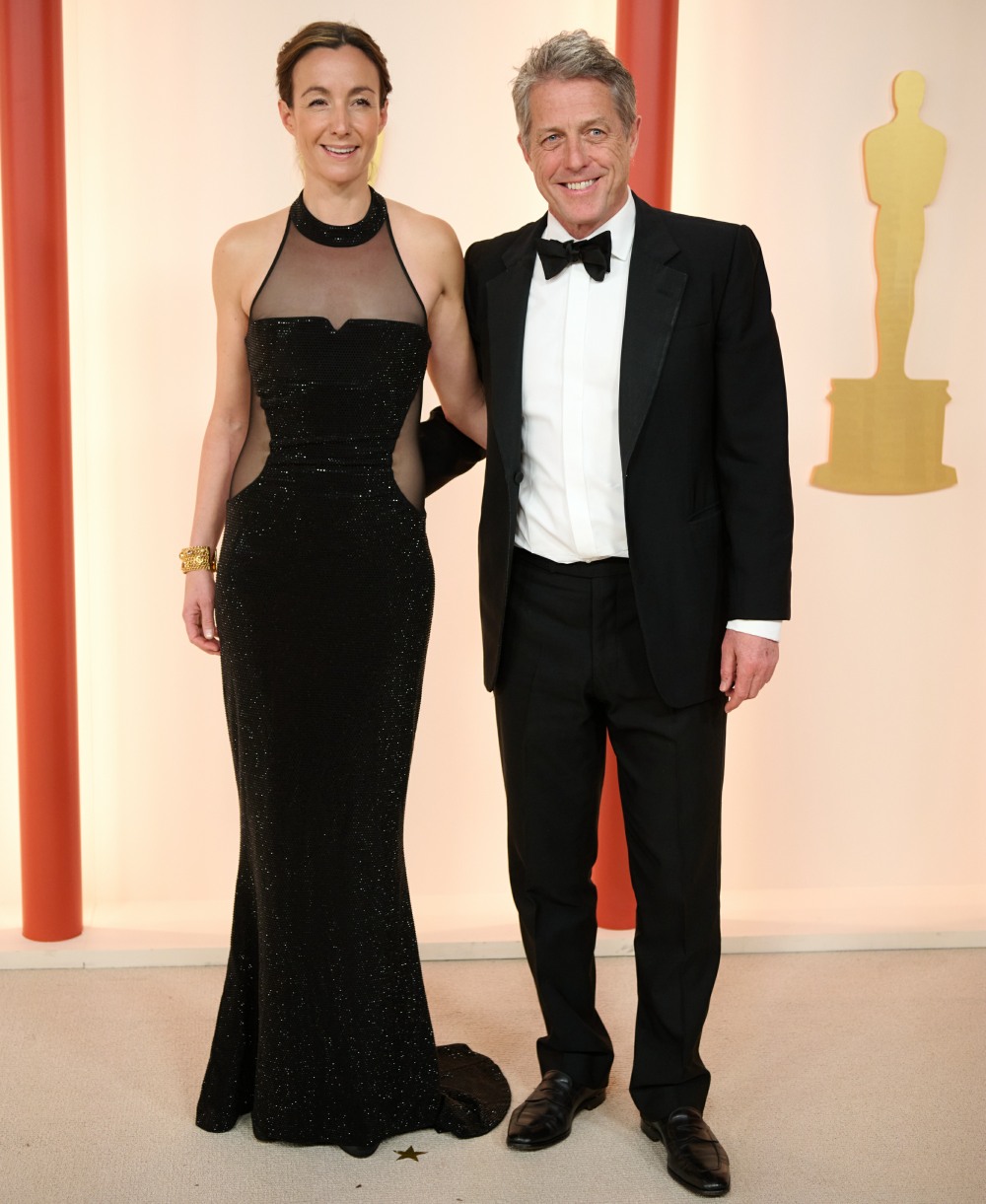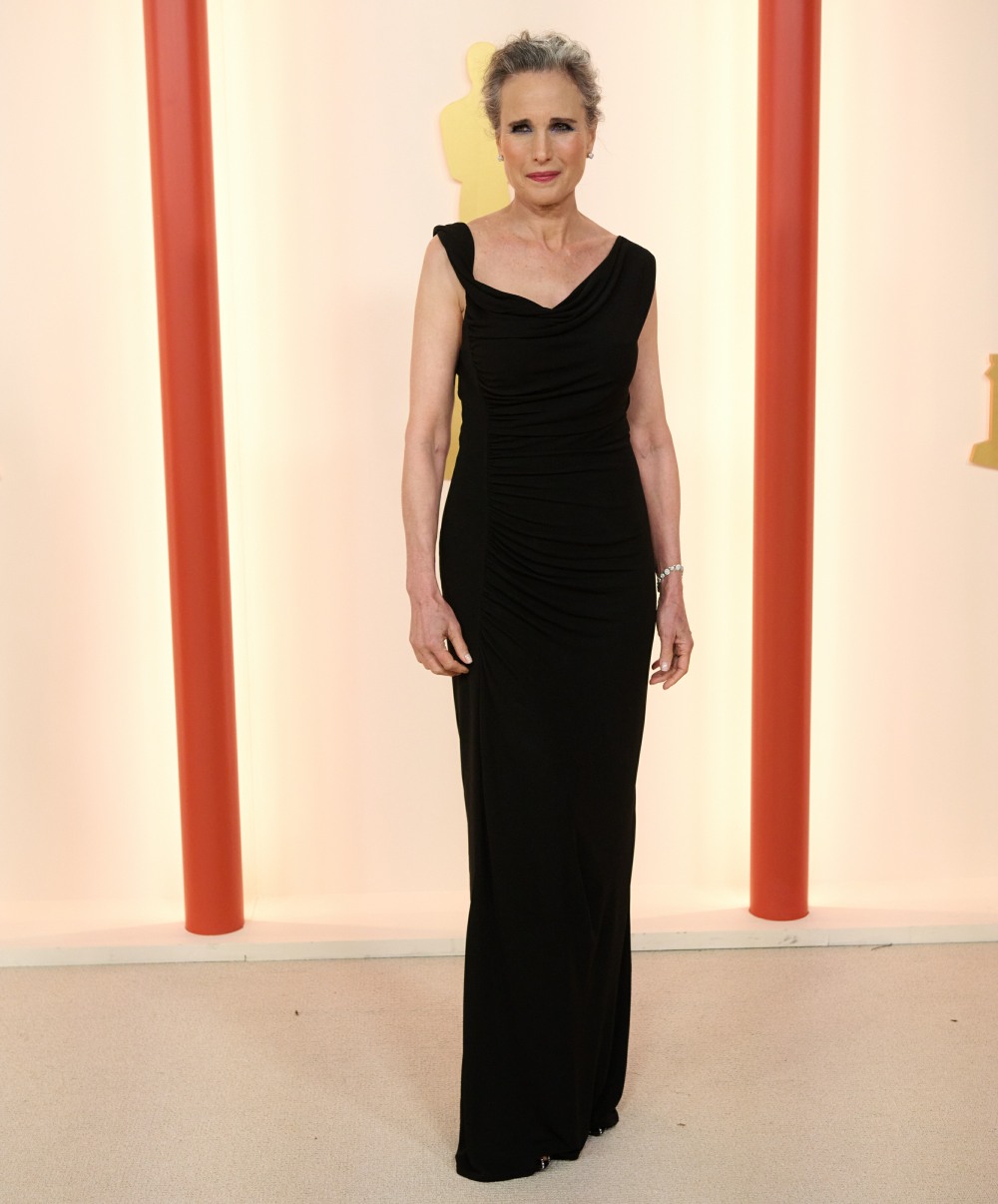 Photos courtesy of Avalon Red.