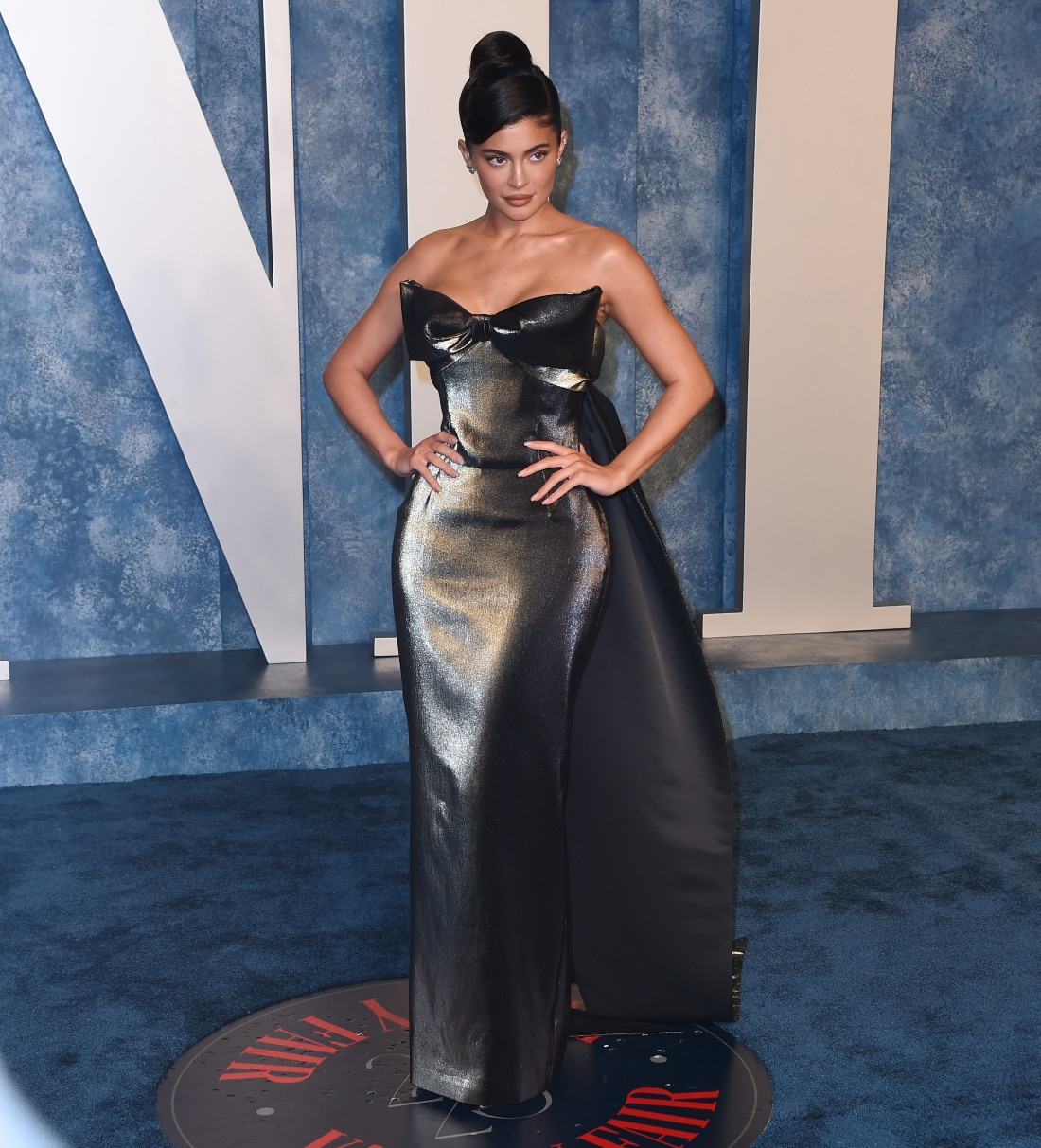 Call me crazy, but I like the fact that the Kardashian-Jenners regularly come out for the Vanity Fair Oscar party. I don't want to see them at the Oscars, mind you, but it's fine and even fun to see them dressed up at the VF party. Kylie and Kendall came out for this year's VF Oscar party and both of them put some thought into their looks. Kylie wore Maison Margiela Couture – a custom piece – while Kendall wore a vintage (2008) Jean Paul Gaultier. No joke, I love Kendall's dress. She looks great here. Kylie's dress just looks too stiff.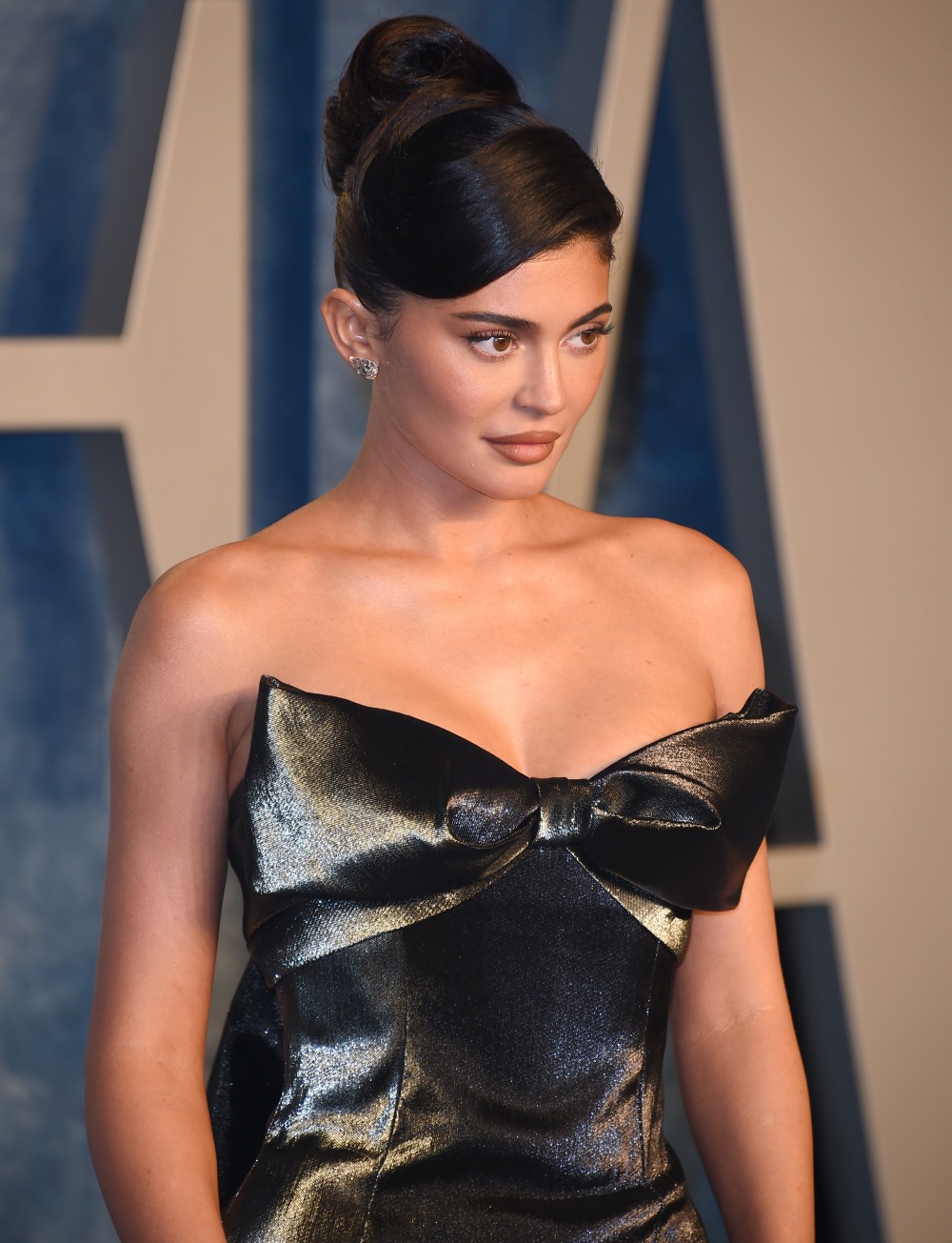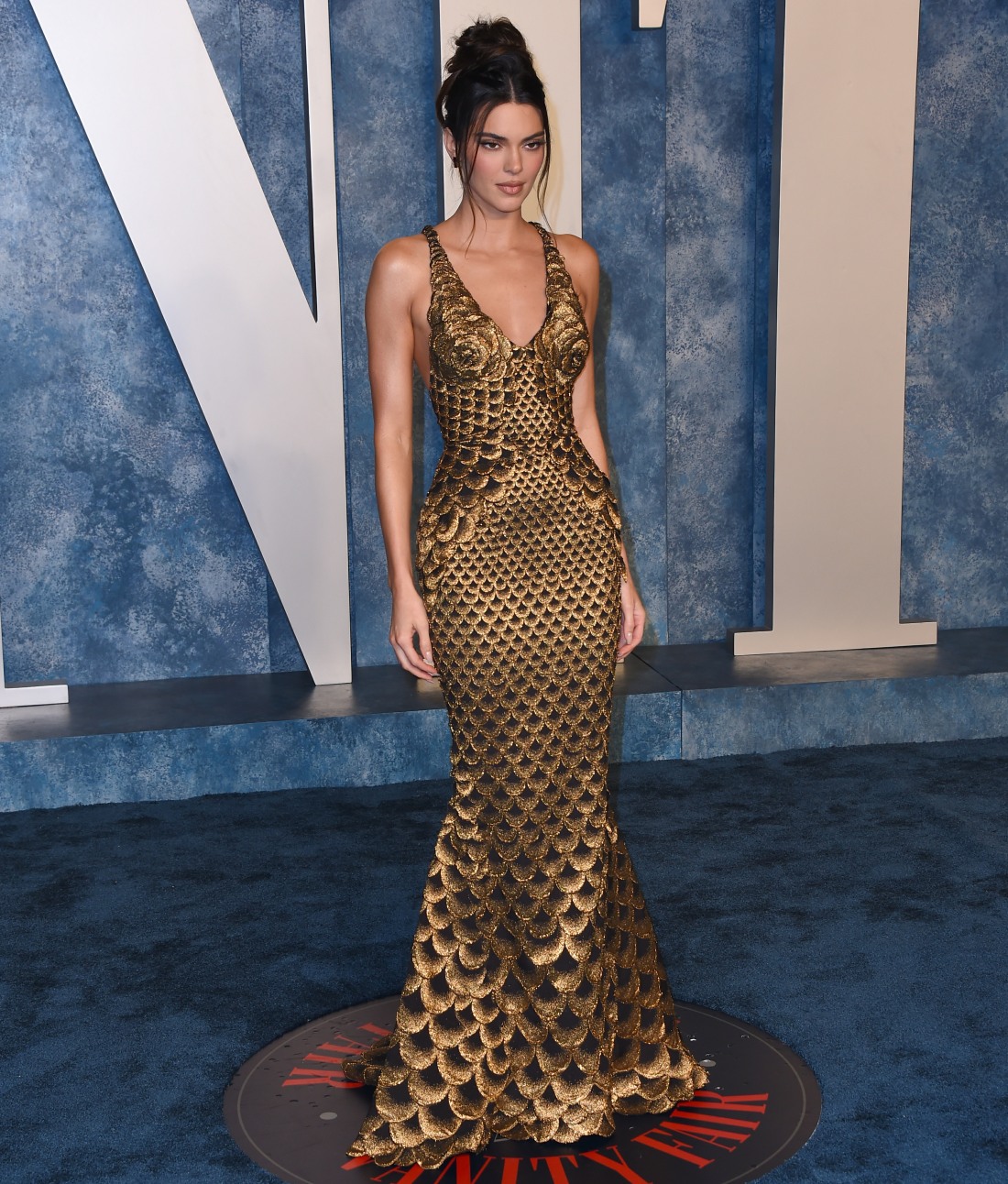 Gigi Hadid in Zac Posen. Awful! It reminds me of Chloe Sevigny's quip about Gwyneth Paltrow complaining about the Met Gala: "maybe her sleeves were too tight." Like, this isn't a party dress because of the sleeves.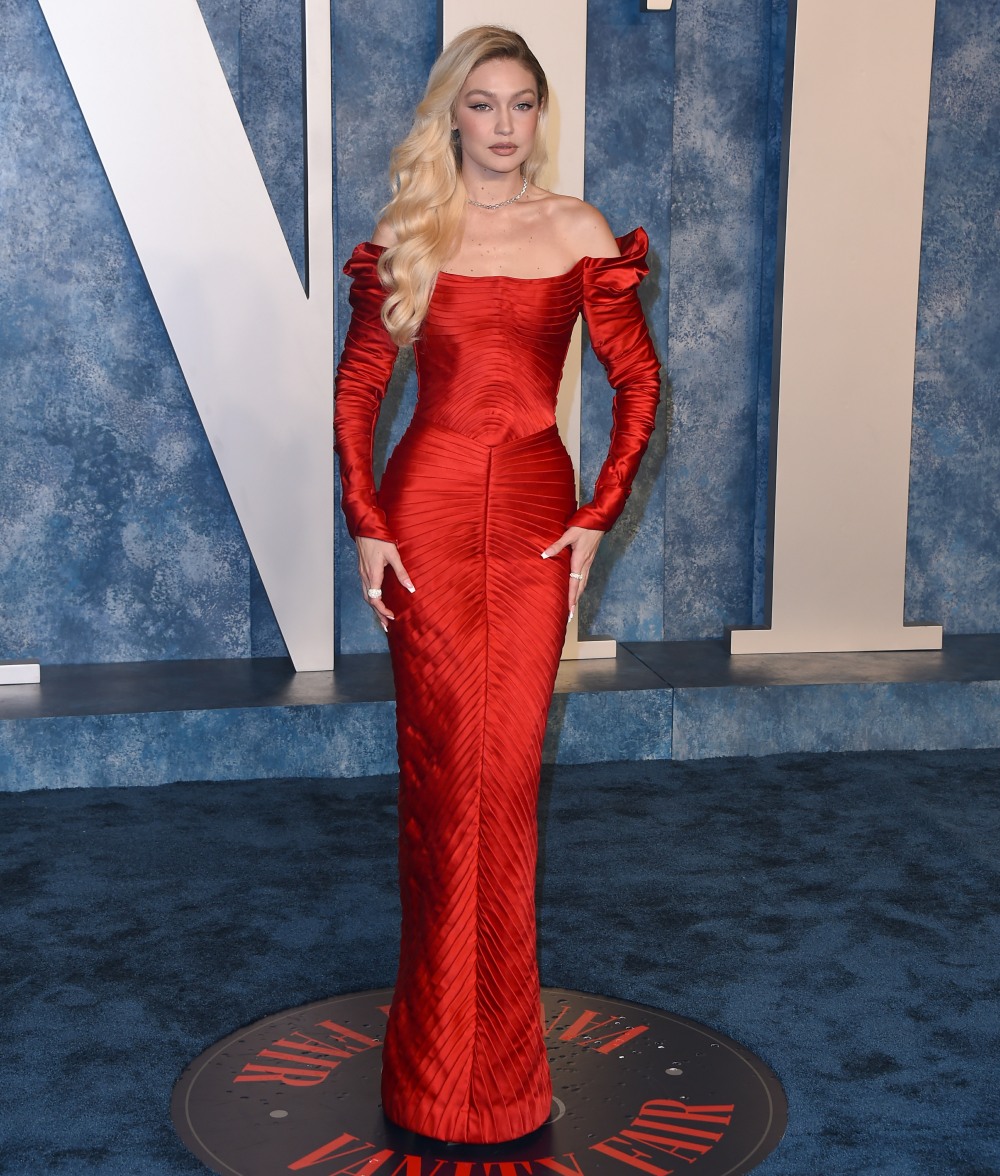 Sienna Miller in Fendi. A weirdly lowkey look. Granted, she hasn't been in-our-faces for years now, but this is shockingly subdued.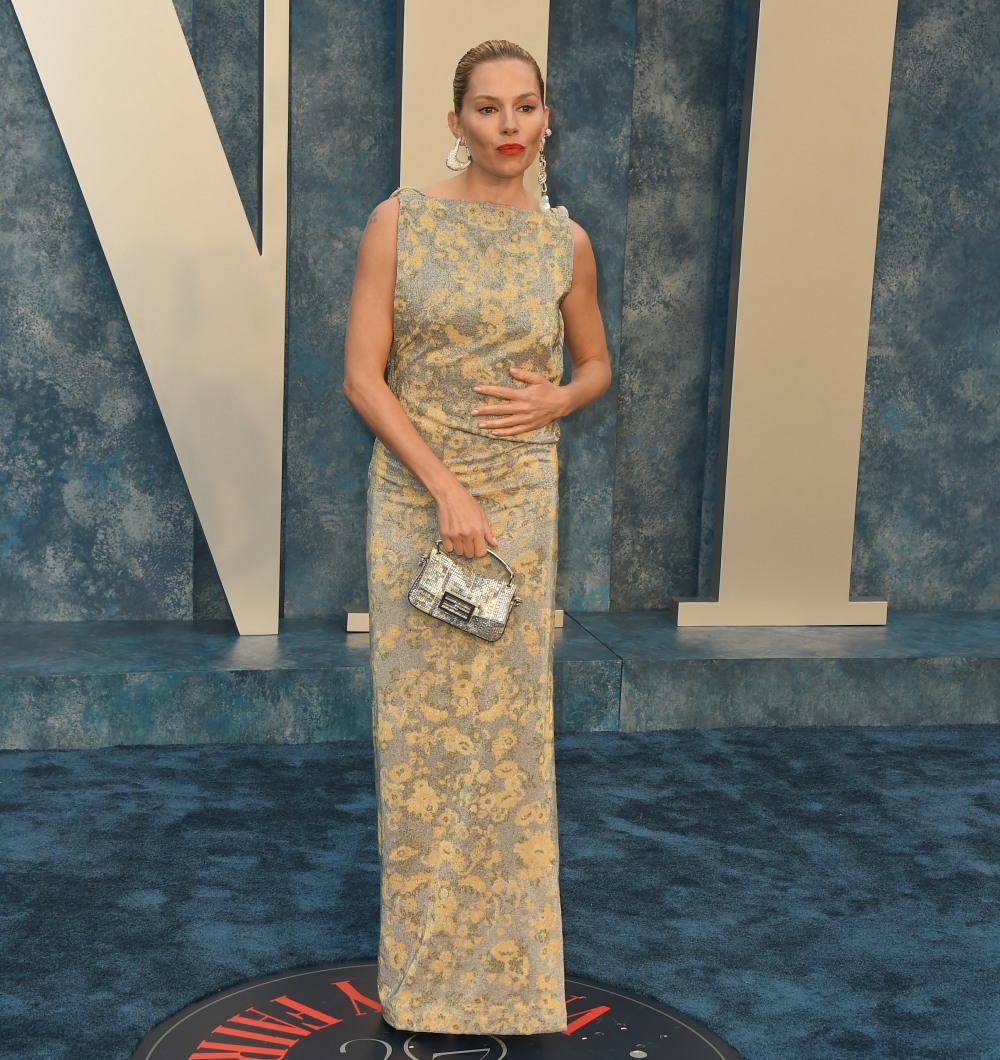 Jon Hamm and Anna Osceola, who are newly engaged. She… reminds me a bit of Jennifer Westfeldt, his former partner. They're not twins or anything, but I do think he has a physical type. I like the black-and-white coordination, that's all I've got.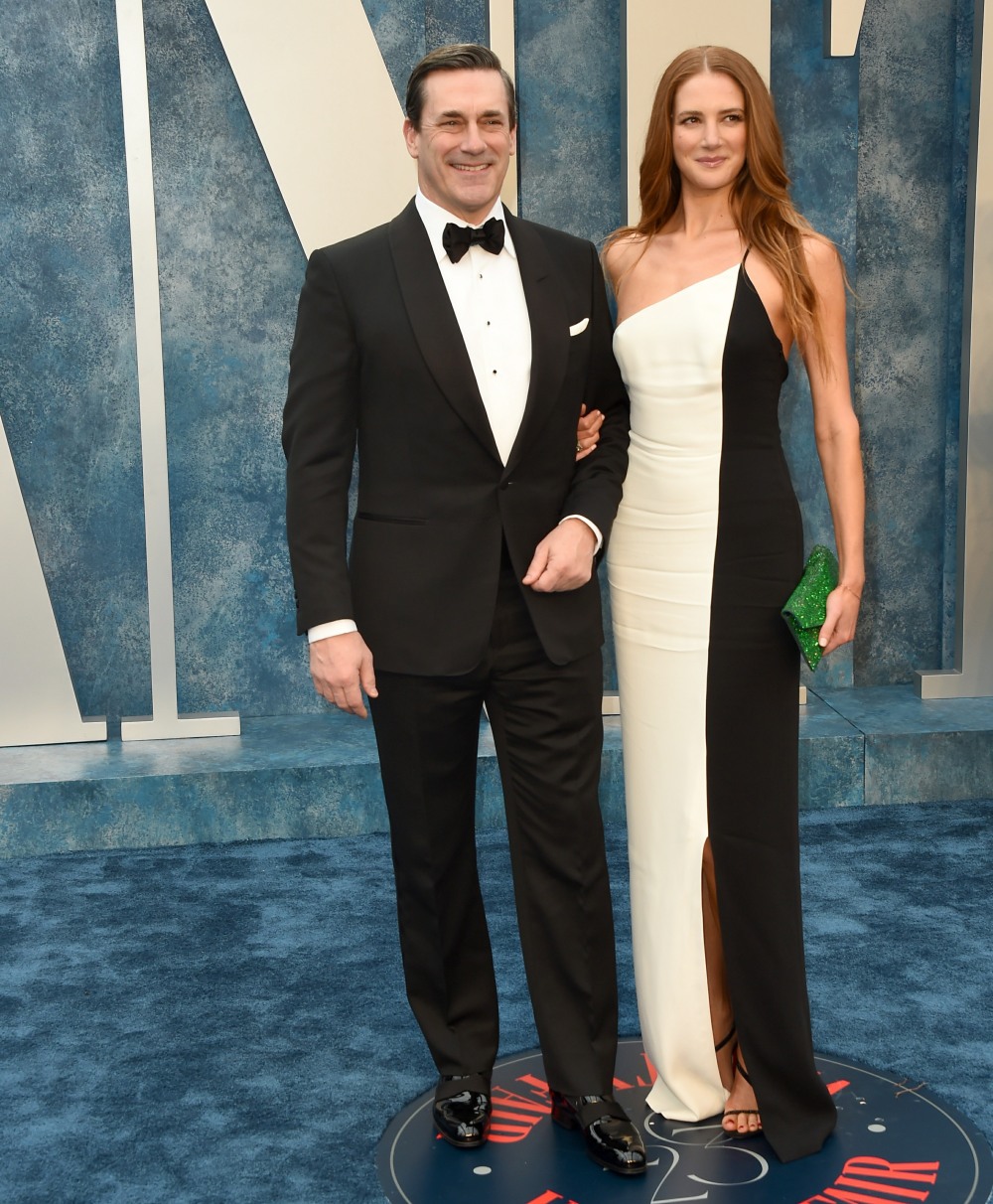 Photos courtesy of Avalon Red.