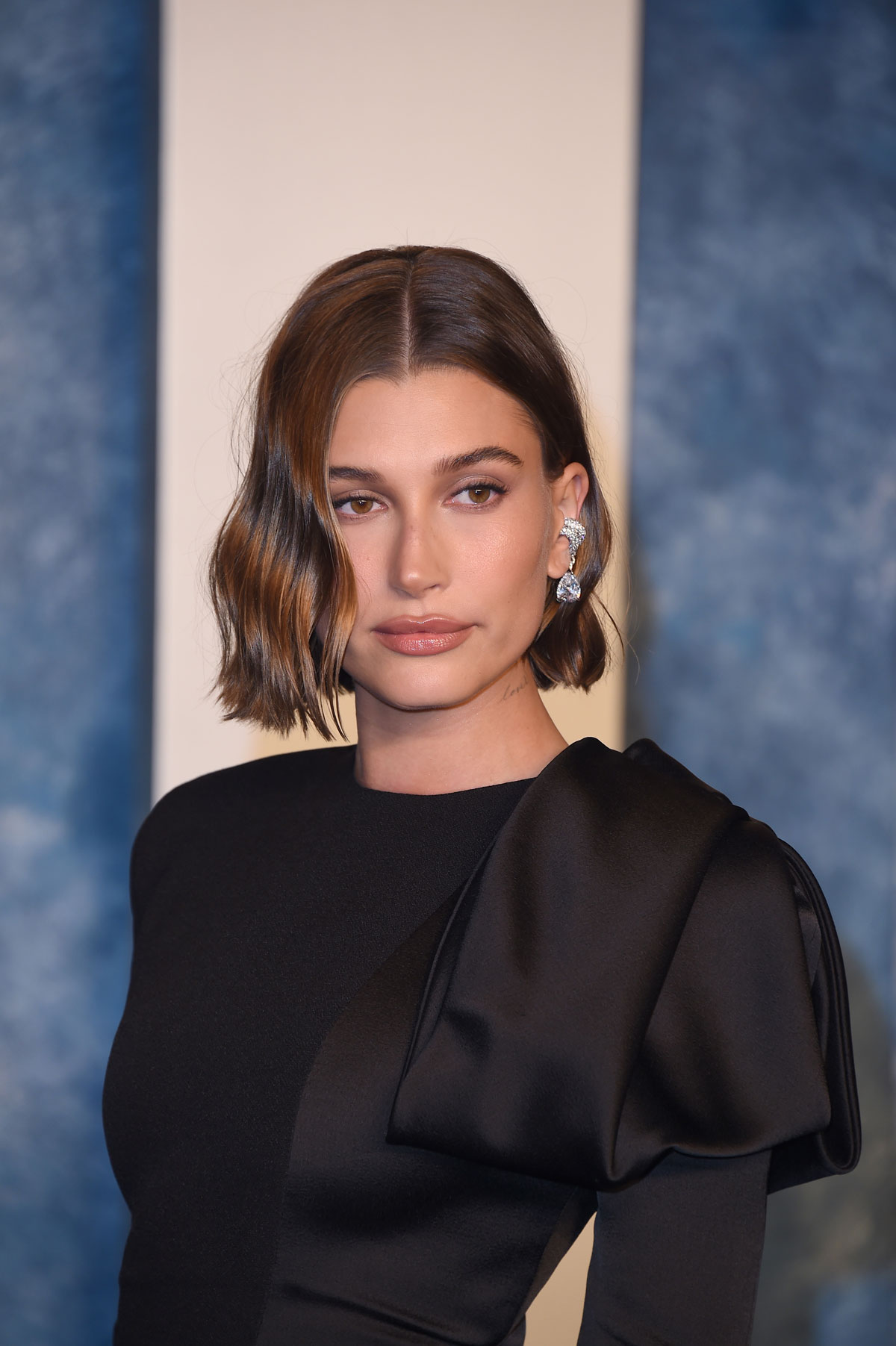 Hailey Bieber turned up at the Vanity Fair Oscar party in Saint Laurent. Two different fabrics, two different shoulders, two different sleeves — one gloved, one inexplicably dragging on the floor… The latter would drive me crazy. This look is so dramatic, yet somehow still so boring. As is her hair.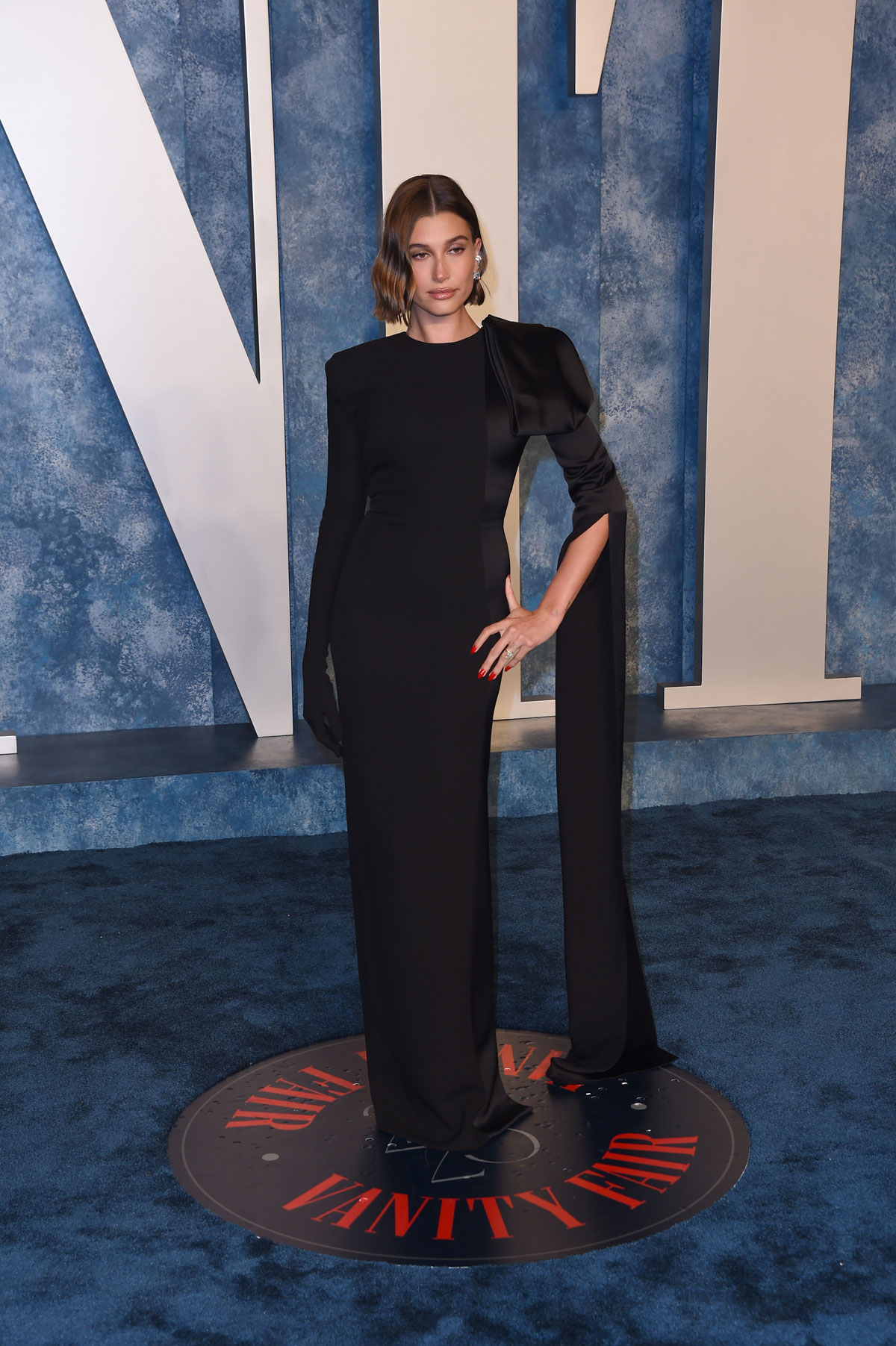 Sarah Michelle Gellar wore a beautiful blue floral toile thread work embroidered Oscar de la Renta. It's a great take on a column dress. And the detailing and color are amazing. I love this and she looks like she loves it, which just makes a great look even better. And her eye makeup and earrings match the blue!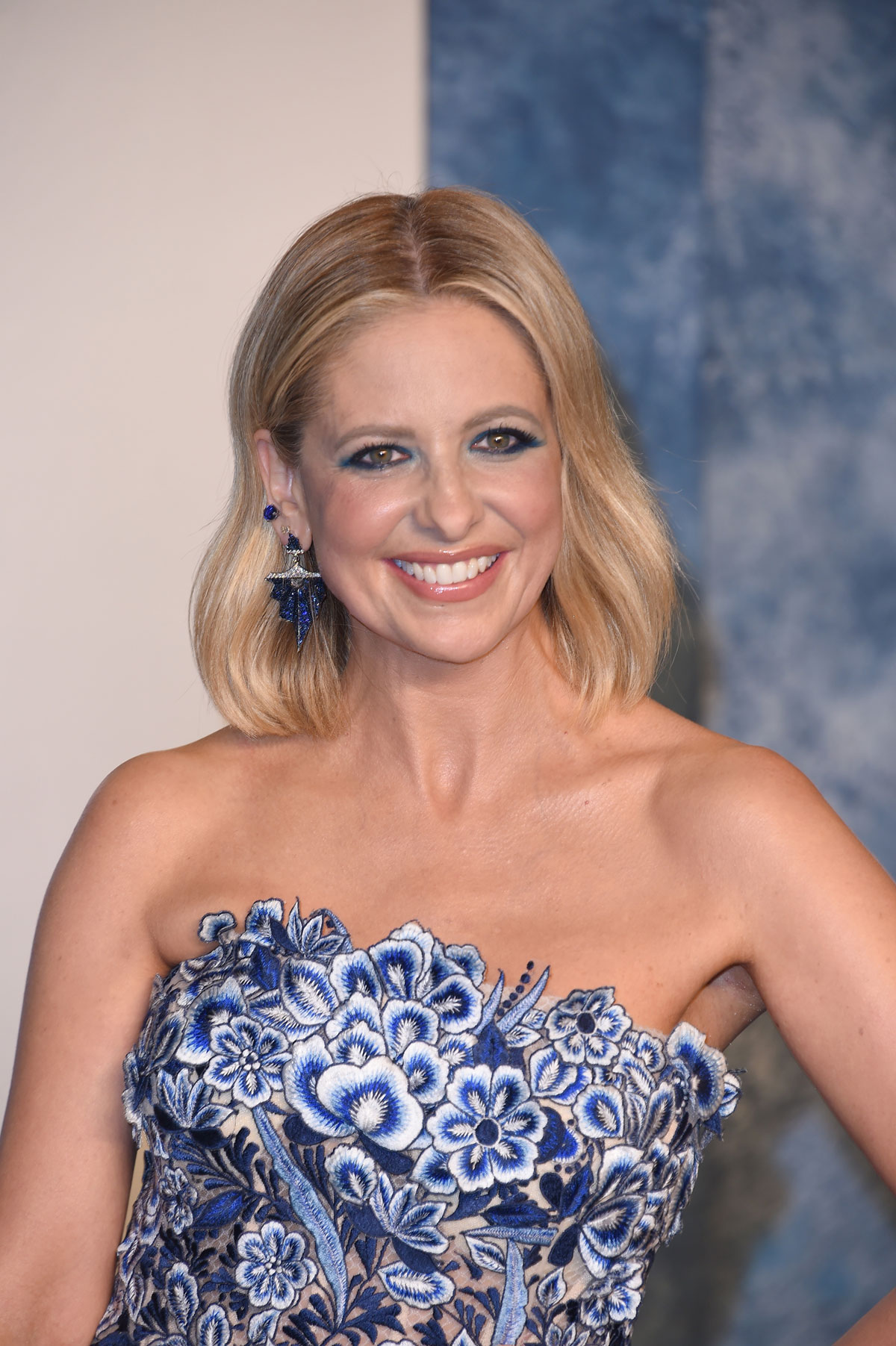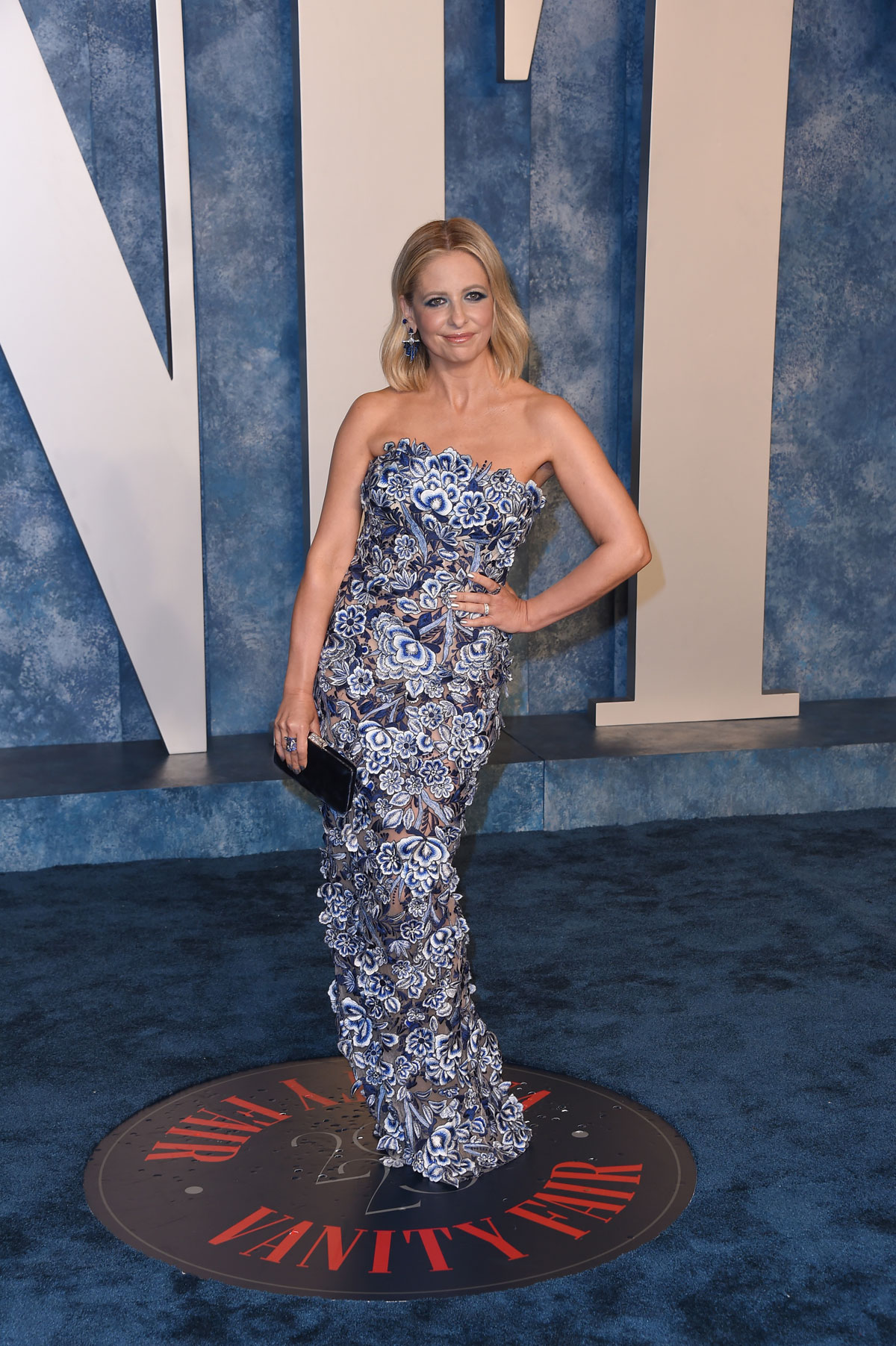 Yara Shahidi also popped in red and white Bottega Veneta. She looks like a Valentine in a short column dress and gloves. It looks like the appliqués are flowers and leaves and maybe butterflies? This is a cool look, and also looks like she can move in it. The slicked back hair and subtle makeup work perfectly with the dress. And under the gloves she had a red-tipped manicure.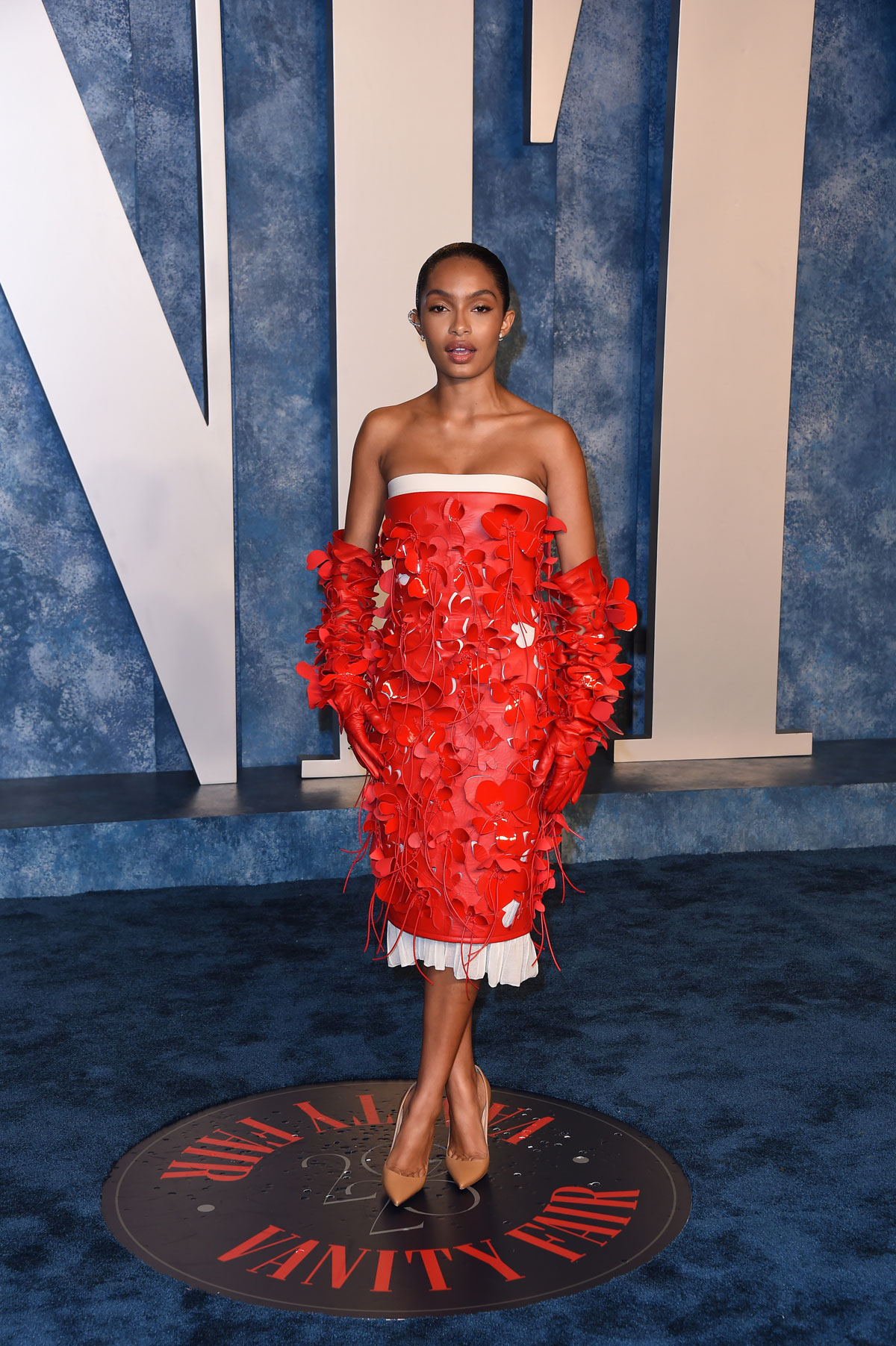 Vanessa Hudgens changed from her classic pre-show host gown into an edgier Roberto Cavalli. There's a lot going on, but I love this and would totally wear it (though not as well). There's fringe, there's a lace-up deep-V front, there's zebra print, there's leopard print… It's a lot and it works and she looks amazing. I'm not even mad at the hair! Even if you're engaged, this is how you want to look when you cross paths with your ex, which happened briefly outside the party.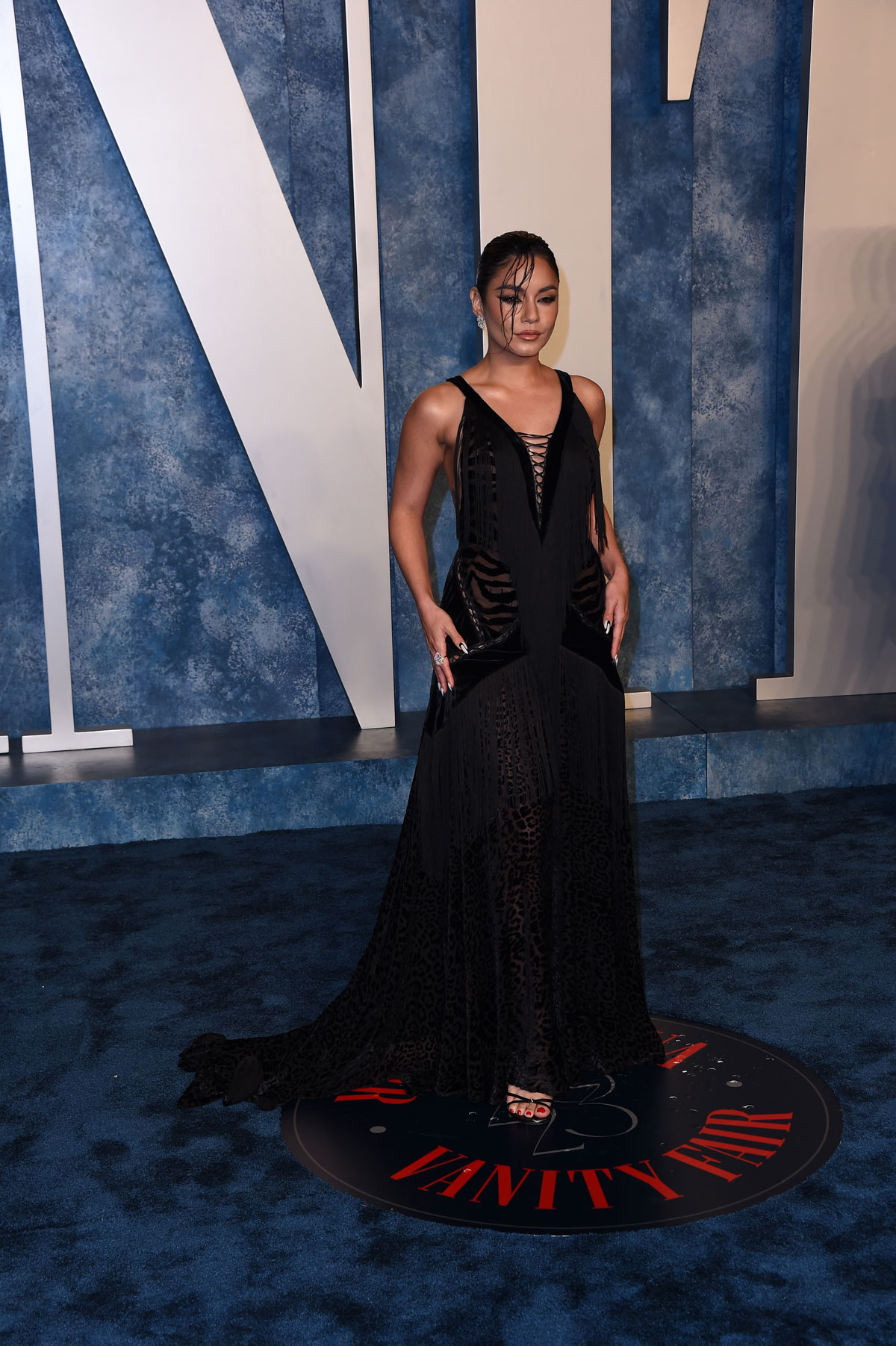 Danielle Brooks was in Nina Ricci. I wouldn't have guessed we'd see a black bikini under a see-through polka dot catsuit (with gloves) under a Cruella de Vil-colored fur coat. She accessorized with sunglasses in some pics, which was a vibe. This look is fun and looks more comfortable than some of the gowns.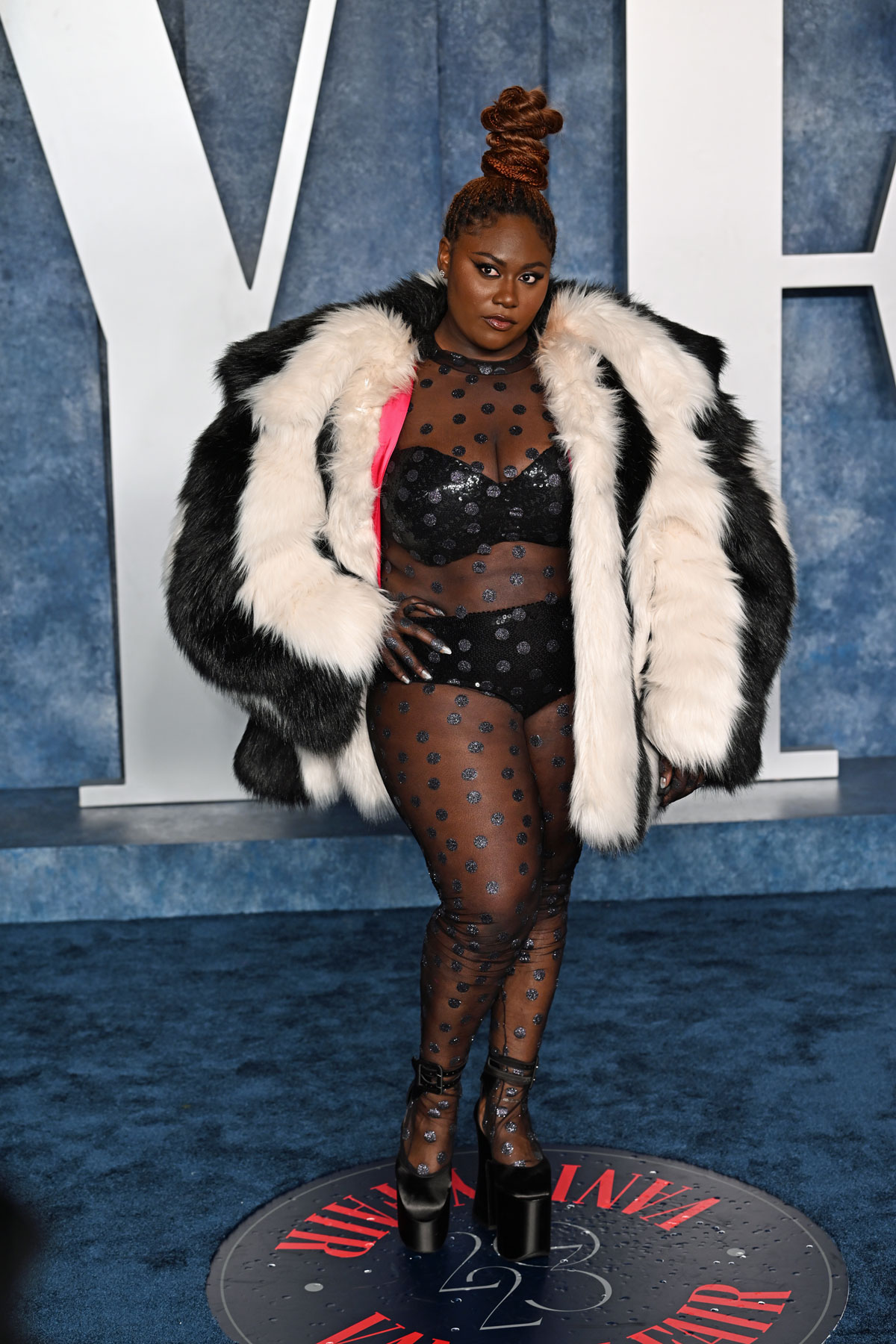 Photos credit: Avalon.red, Cover Images, Getty Images and via Instagram