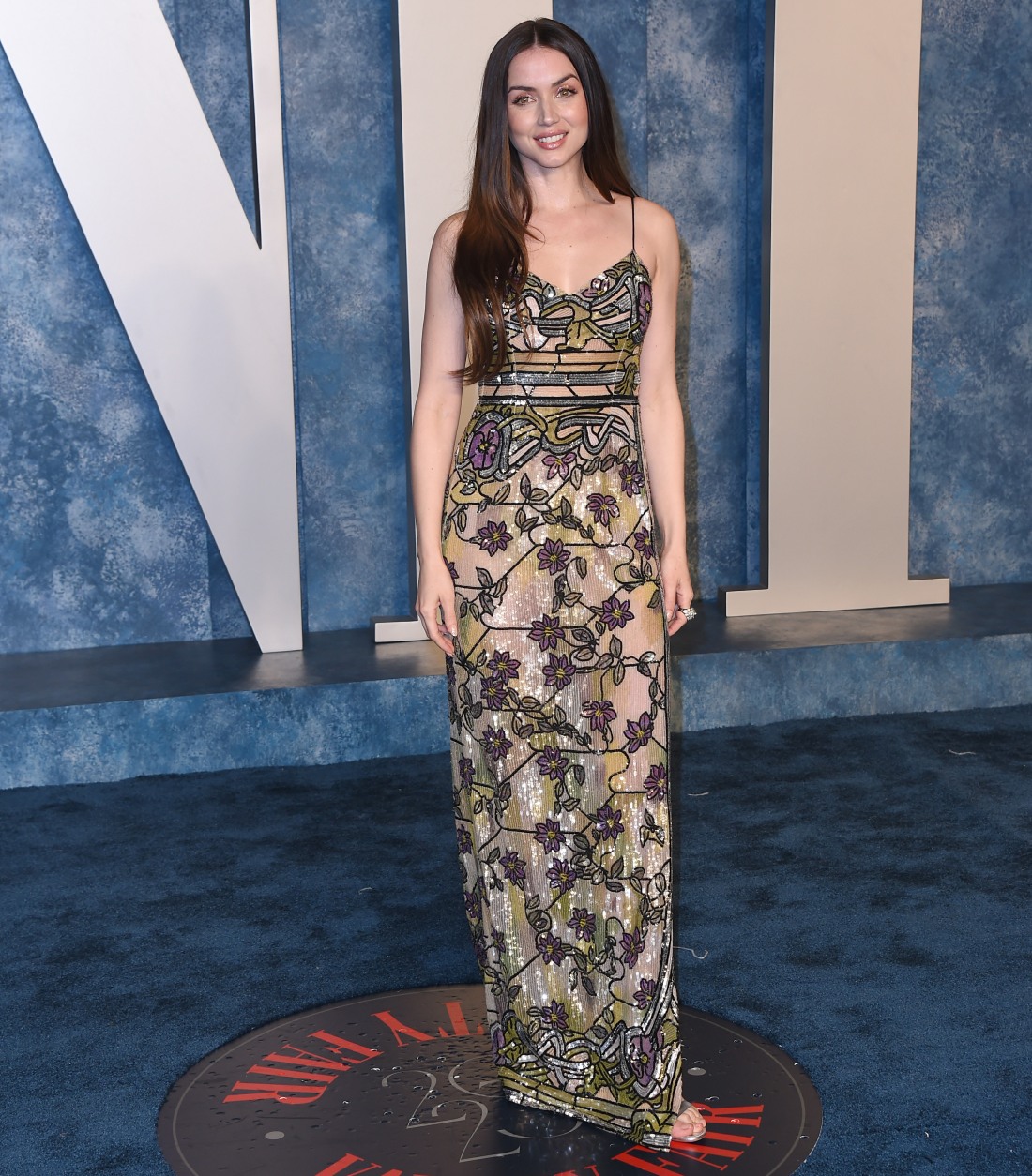 Ana De Armas changed into this custom Louis Vuitton dress for the post-Oscar parties. I would think that we're supposed to see "stained glass windows." It's not bad and hey, it does look comfortable. It's just a slipdress with an interesting fabric. The cutest was when Ana saw Ke Huy Quan on the VF carpet and they gave each other a big hug. From the looks of things, Ana is a big EEAAO stan and she was rooting for all of those actors. Plus, I think everyone who was part of this awards season fell in love with Ke – he made everyone smile and he was hugging everybody.
ana de armas and ke huy quan at the vanity fair oscar party pic.twitter.com/p7TopbOoTK

— Ana de Armas Daily (@anadearmasdaily) March 13, 2023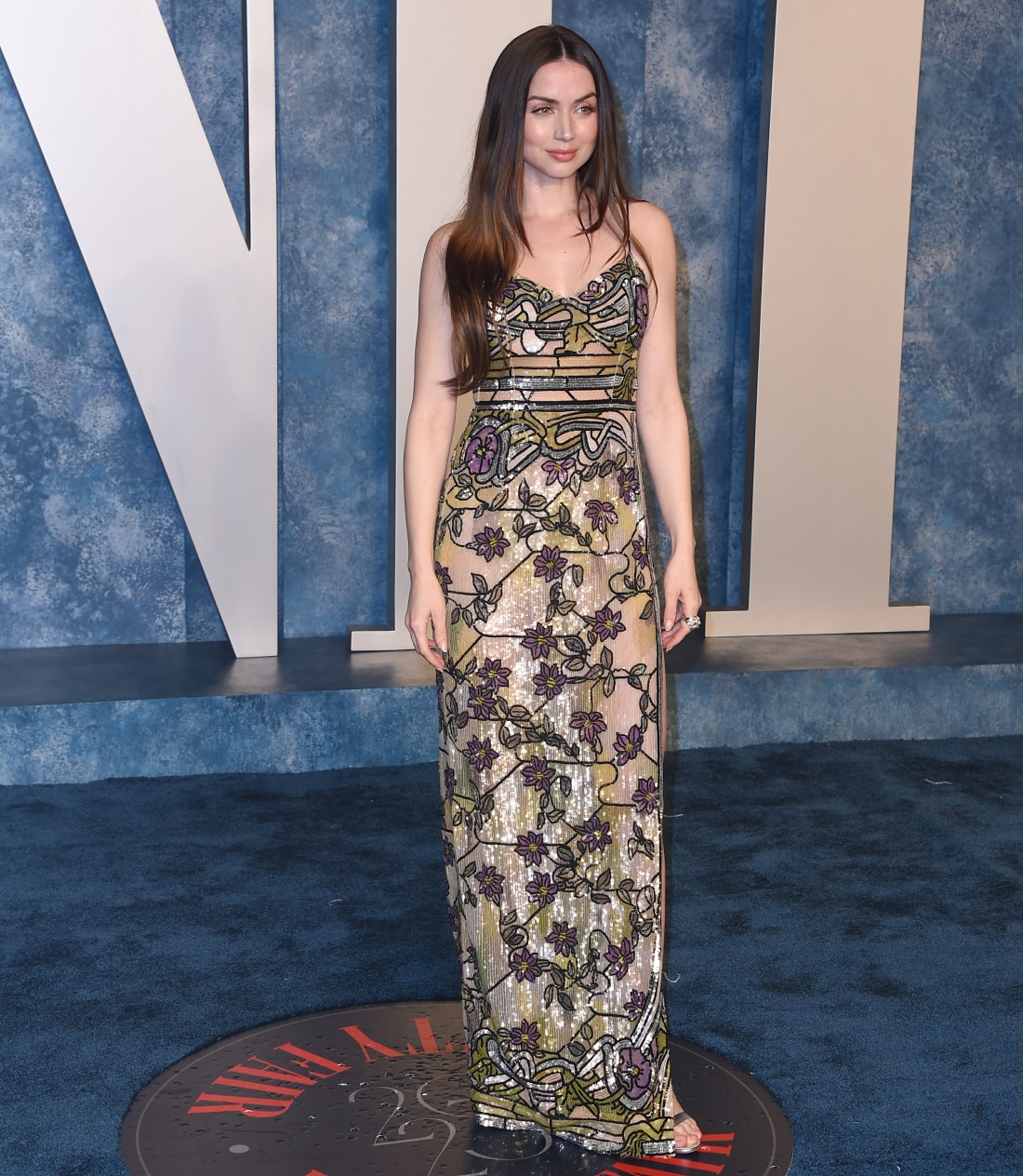 Joe Jonas and Sophie Turner in Louis Vuitton – um, real talk, Sophie looks GREAT. I love when a pale redhead goes witchy, and this is very witchy.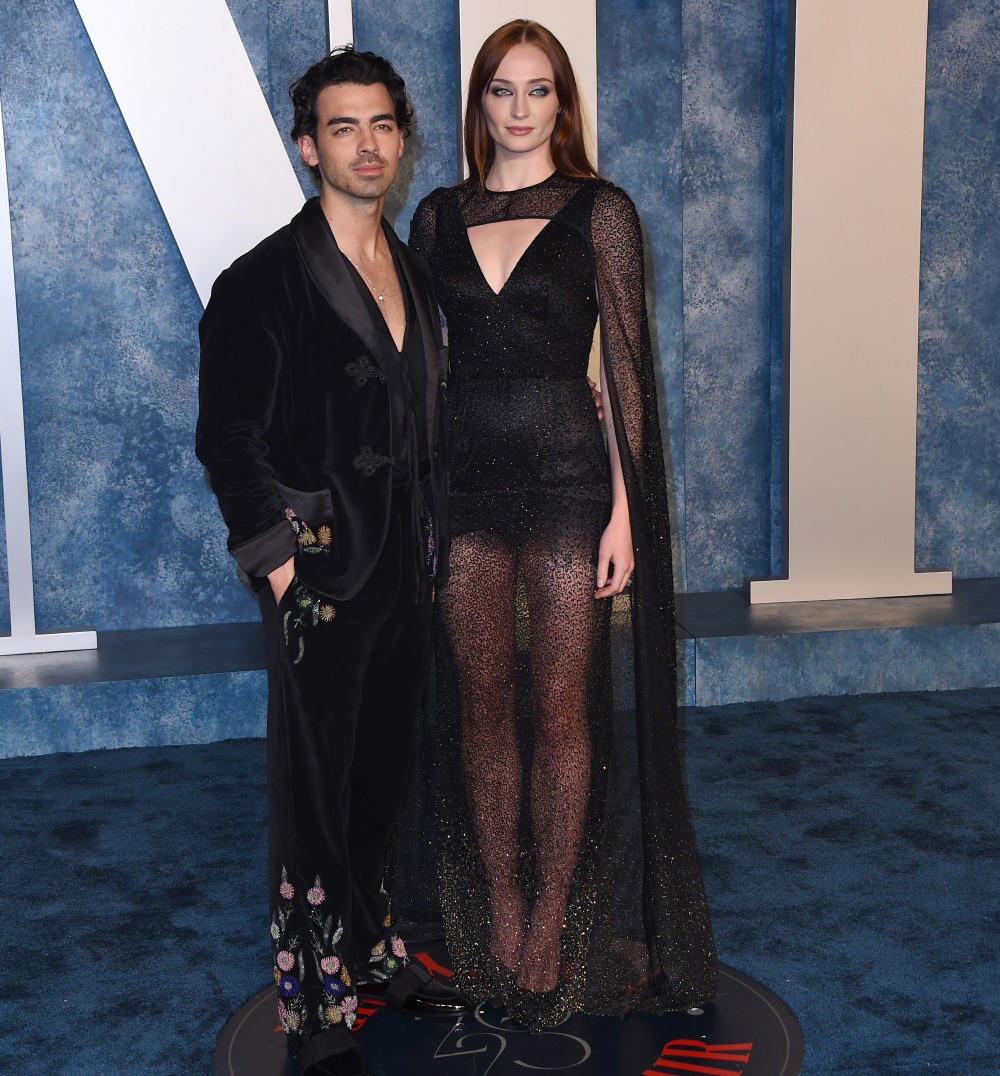 Janelle Monáe in bespoke AREA. I mean… she's not wearing any underwear or anything. How are you going to the VF party with no drawers on?? Still, she has a gorgeous figure.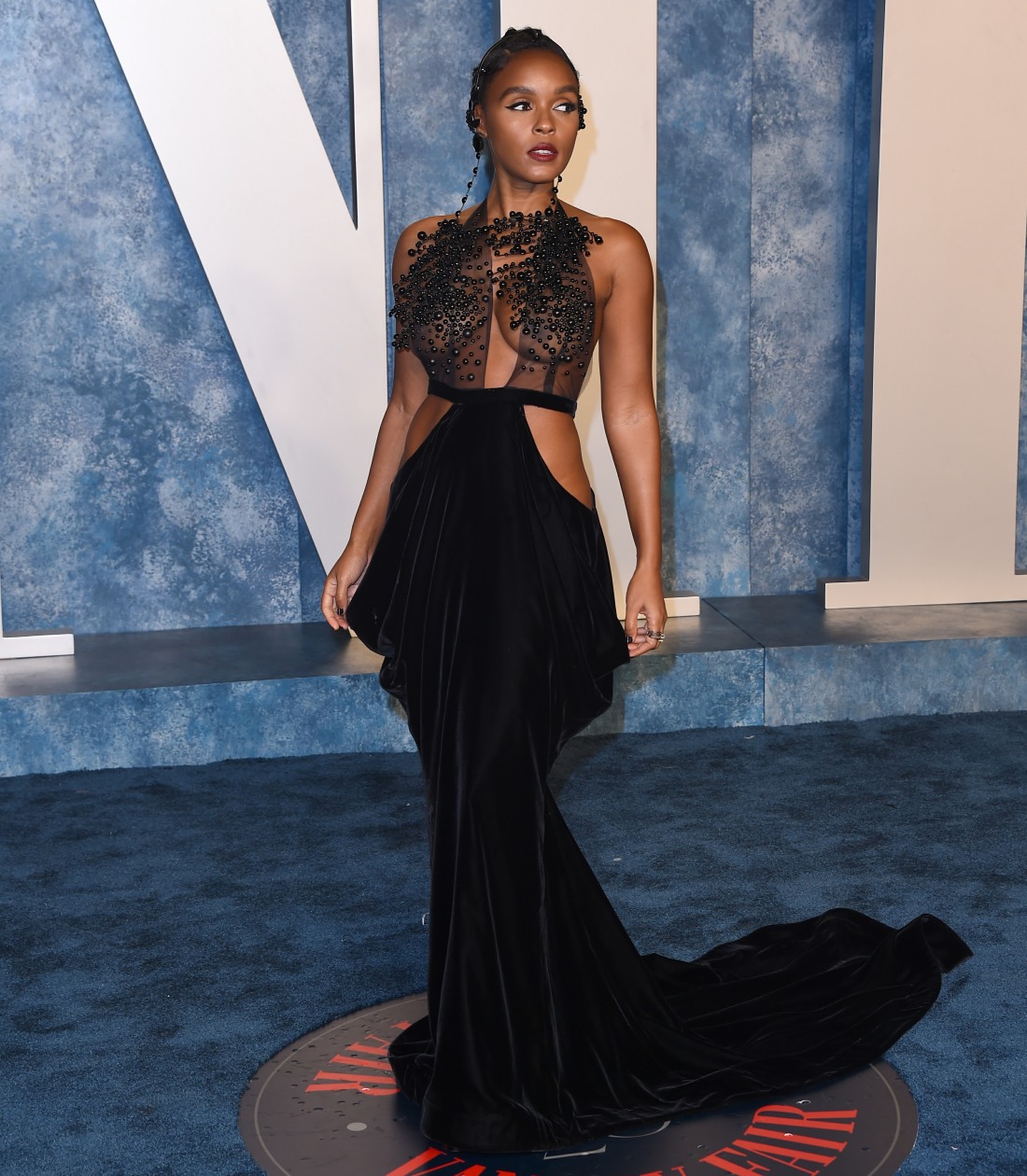 Rooney Mara, I think this is McQueen? I am truly so mad about her style at the Oscars and here at the VF party. I loathe this, even if I want to give her credit for at least trying to wear something other than off-white or black.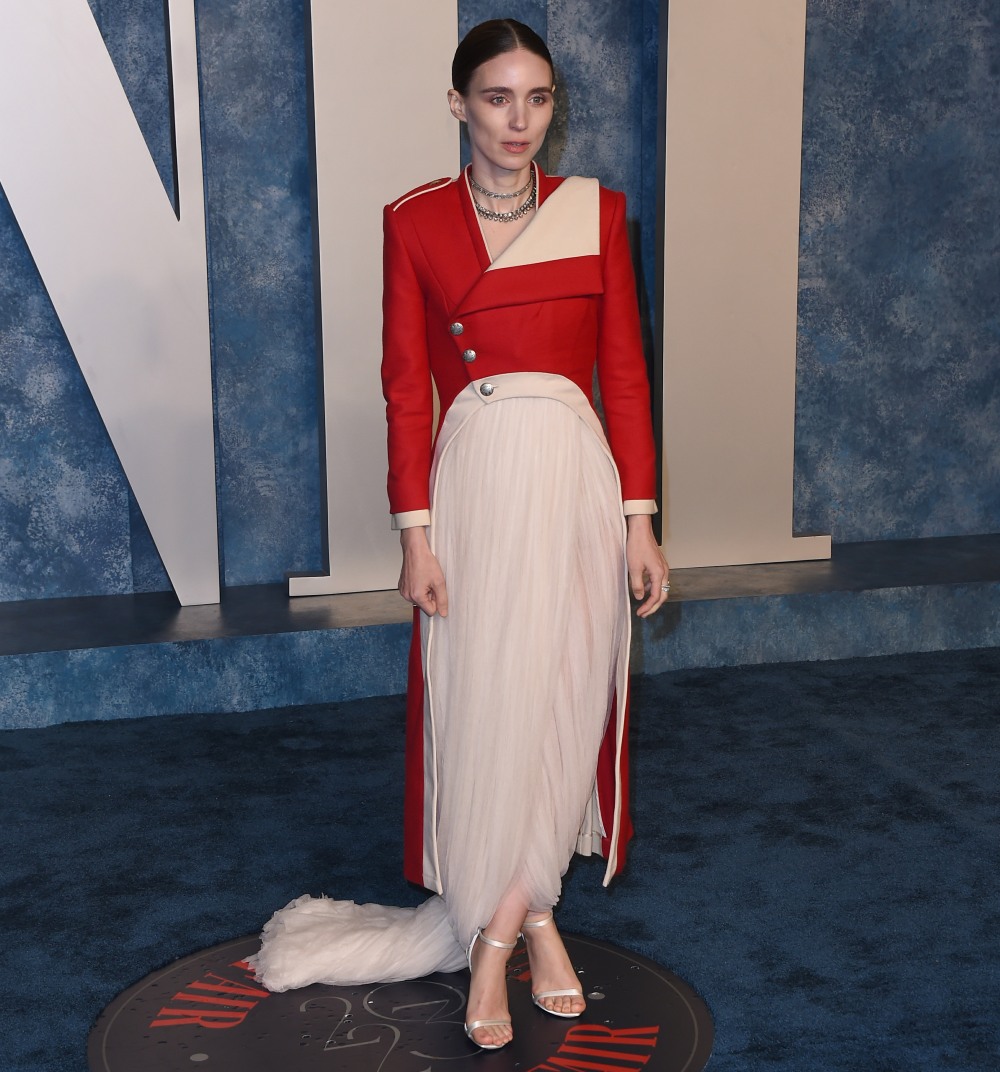 Lily James in Versace. It's been done a million times but she looks good. It feels like something Kim Kardashian wore a decade ago.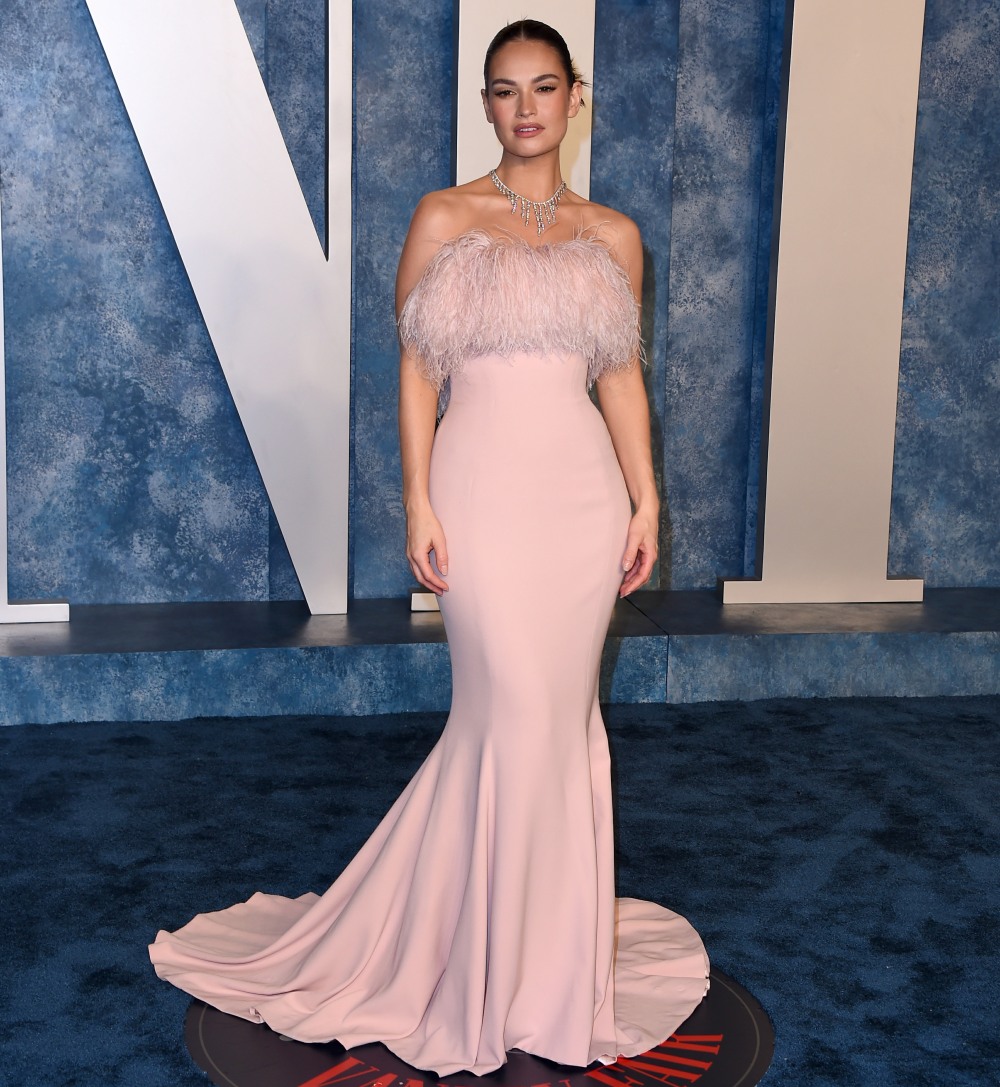 Fan Bingbing in silver and pink – I don't like this but I also think…it's fine. It is what it is. She looks like a vintage movie star, honestly.
Photos courtesy of Getty, Avalon Red.