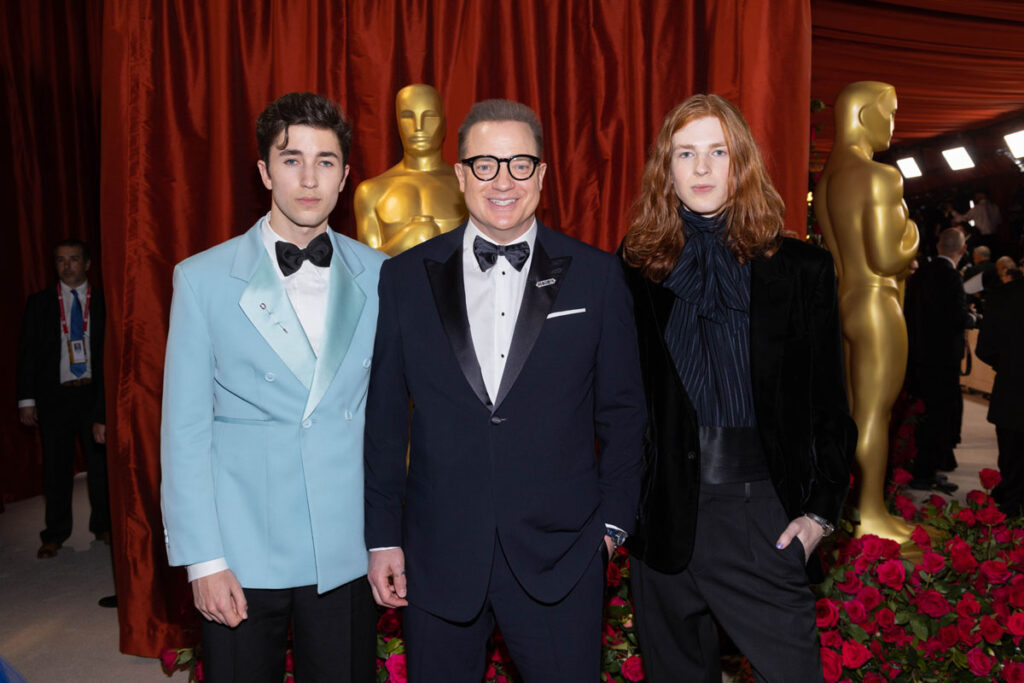 When Brendan Fraser won Best Actor for The Whale, he grabbed the people behind him so quickly and tightly, I thought the mane of red hair belonged to his on-screen daughter Sadie Sink. I learned minutes later it was his son Leland, who attended the ceremony with his brother Holden to see their dad's win. Brendan also thanked his oldest son Griffin, who was not at the ceremony. Side-note, I also just learned that Griffin is a redhead as well. Rise up, Ginger Nation! (Said as mother to a ginger son.)
Prior to the ceremony, the boys walked the carpet with Brendan and his girlfriend Jeanne Moore. Kevin Fraiser and Nischelle Turner asked them what it was like having The Mummy as a daddy. Holden and Leland said Brendan's jokes were as bad as mine. Gen X 'rents, amirite?
The 95th Academy Awards is a family affair for Best Actor nominee Brendan Fraser, who is celebrating Hollywood's biggest night with his girlfriend, Jeanne Moore, and two children, Holden and Leland Fraser. All four caught up with ET's Kevin Fraiser and Nischelle Turner on the champagne-colored carpet, where Fraser's kids shared their father's best — err, worst — dad jokes.

"At the end of a conversation, we'll say, 'Oh yeah, right.' And he'll say, 'Left,'" Holden offered, while Leland said, "I think my personal favorite has always been when we're kids and I'd say, I don't like broccoli,' and he'd say, 'Broccoli loves you.'"

While Holden quipped that his "dad jokes still don't hit," he admitted that his father's "pretty cool; I'll give him that he's pretty cool."

"I mean, he's our old man and he's always been cool. But we're always gonna rag on him at least a little," Leland added.
"When we're kids and I'd say, I don't like broccoli,' and he'd say, 'Broccoli loves you.'" Hand to Whoever, when I was a kid, I would say 'I don't like so-and-so,' my dad would reply with, 'So-and-so speaks quite highly of you.' And my father is 32 years older than Brendan. Seriously, do dads receive some kind of handbook in the delivery room we don't know about? The thing is, I totally buy Brendan Fraser, Dad Joke Guy. He looks the part. And those are crap jokes, Leland and Holden are right to hold his feet to the fire about them.
But what I'm hearing and what we saw on Sunday was a lot of joy from Brendan and his family. And that's a beautiful thing, given the road he was forced to till to get there. As I have said before, I wish it had been another film that put Brendan's career back in the spotlight, but at least he is back. And now he's Academy Award winner Brendan Fraser and will hopefully get the work he deserves.
Can we love Ke Huy Quan any more?
Embed from Getty Images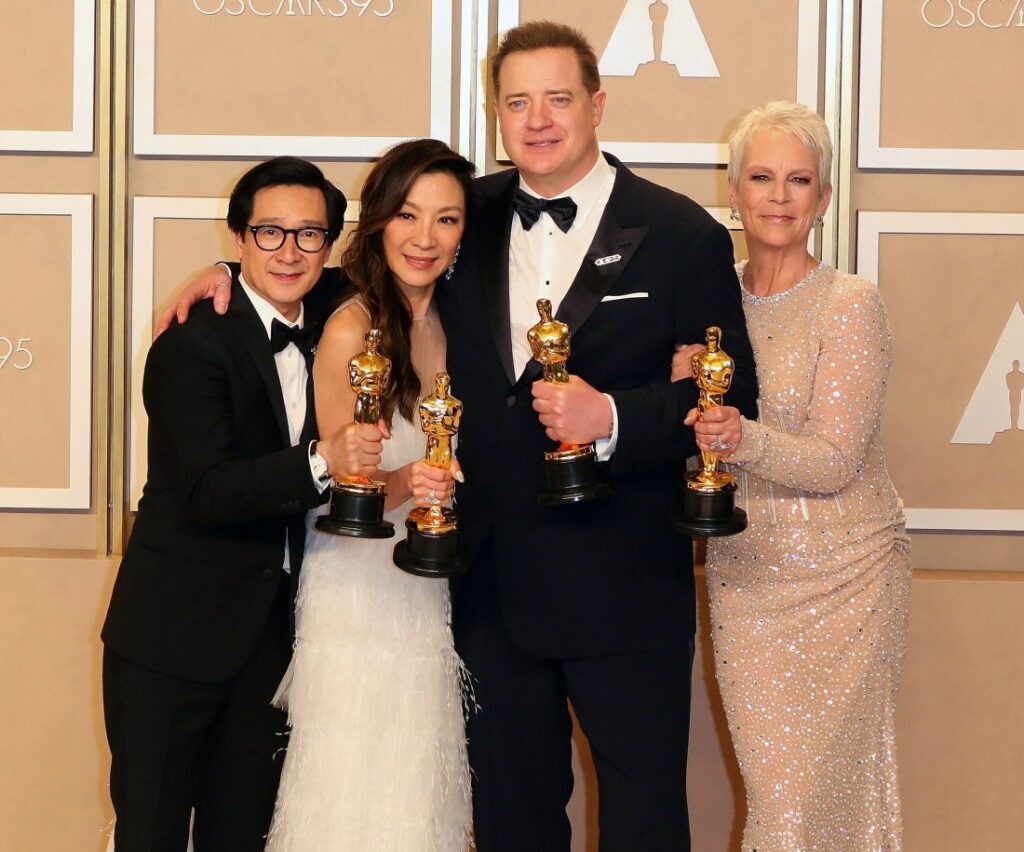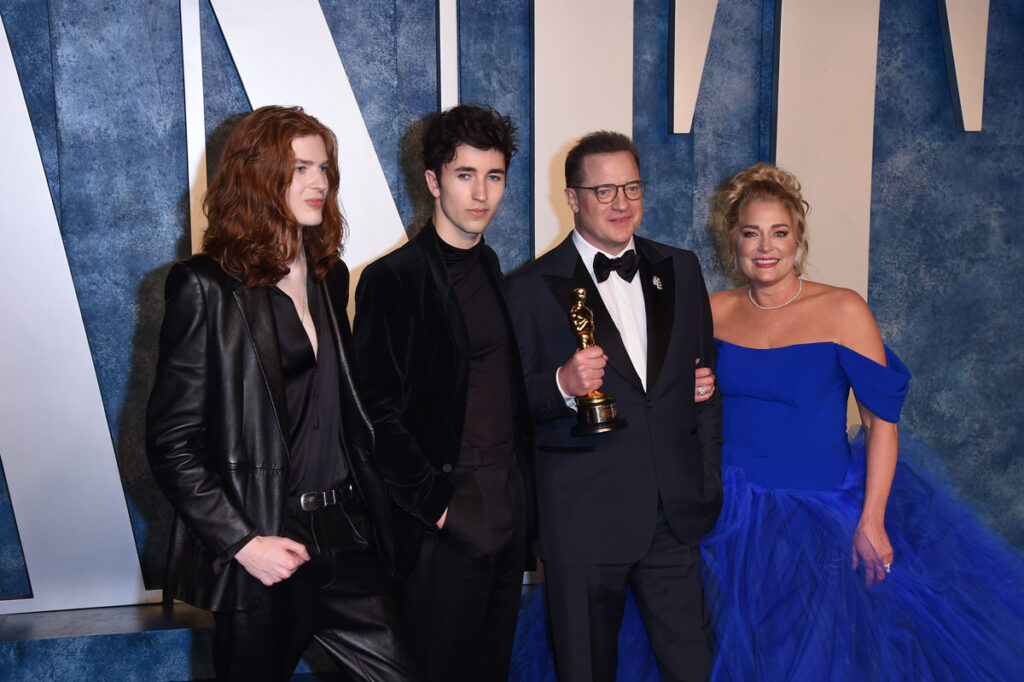 Photo credit> SDS and JPI Studios/Avalon, Getty Images and Backgrid