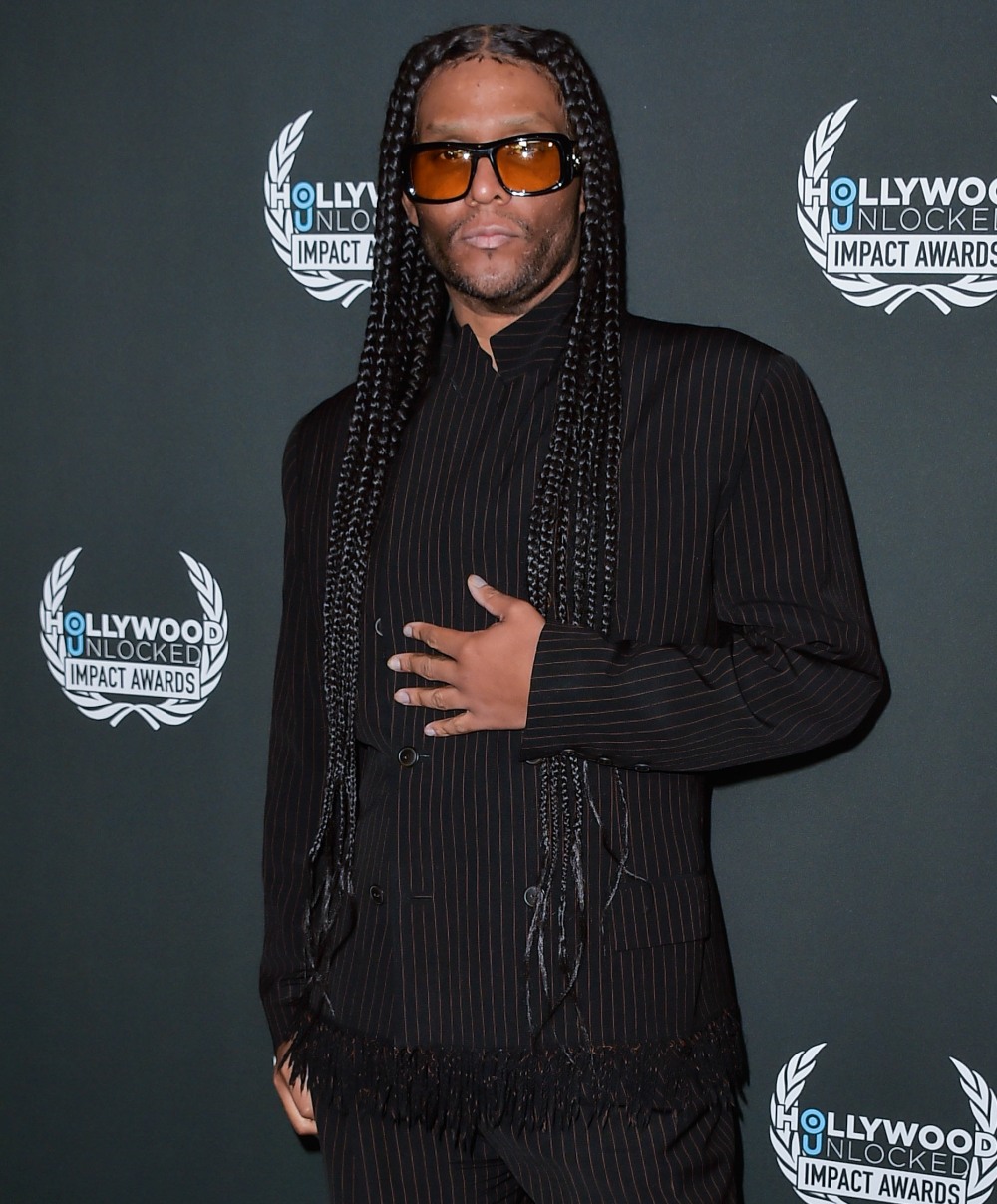 Law Roach is one of the best stylists in Hollywood, if not THE best. All of the girls want to work with him, especially after his years of work with Zendaya. He's styled everyone from Megan Thee Stallion, Kerry Washington, Yara Shahidi, Anya Taylor-Joy, Angelina Jolie, Issa Rae, Bella Hadid, Ariana Grande, Keke Palmer and dozens more. Some of these are one-off jobs, sometimes he'll get hired for an awards season or promotional tour, but he has a lot of long-term clients too, with Zendaya being one of his longest partnerships. Well, I don't know what happened and to whom, but Law Roach suddenly announced his retirement and the industry is abuzz. He wrote on Instagram:
My Cup is empty….. thank you to everyone who've supported me and my career over the years. Every person that trusted me with their image, I'm so grateful for you all. If this business was just about the clothes I would do it for the rest of my life but unfortunately it's not! The politics , the lies and false narratives finally got me! You win … I'm out.
It's possible that his cup really is empty, but this sounds more like a reaction to some fashion industry or client bullsh-t. The timing is interesting too – right after the Oscars and the awards season, with about six weeks to go before the Met Gala. Was it a massively stressful awards season? Was he simply not looking forward to styling his ladies for the gala?
There are rumors on the Twitter streets that Zendaya's surprise appearance at the Louis Vuitton show – during the most recent Paris Fashion Week – was a signal that she's signing up for a brand ambassadorship with LV now that Pharrell Williams is creative director. The rumor is that Law Roach didn't want Zendaya to settle for one designer when they're having too much fun wearing all of the designers. It's an interesting conspiracy theory but I would guess that it's much more complicated than that. I hope we get to hear what really went down.
Photos courtesy of Avalon Red, Getty.
BEVERLY HILLS, LOS ANGELES, CALIFORNIA, USA – JUNE 24: American fashion stylist and costume designer Law Roach arrives at the 2nd Annual Hollywood Unlocked Impact Awards held at the Beverly Hilton Hotel on June 24, 2022 in Beverly Hills, Los Angeles, California, United States.,Image: 702880459, License: Rights-managed, Restrictions: , Model Release: no, Pictured: Law Roach, Credit line: Image Press Agency / Image Press Agency / Avalon
WEST HOLLYWOOD, LOS ANGELES, CALIFORNIA, USA – MARCH 09: Law Roach arrives at the Versace Fall/Winter 2023 Fashion Show held at the Pacific Design Center on March 9, 2023 in West Hollywood, Los Angeles, California, United States.,Image: 761791355, License: Rights-managed, Restrictions: , Model Release: no, Pictured: Law Roach, Credit line: Xavier Collin / Image Press Agency / Avalon