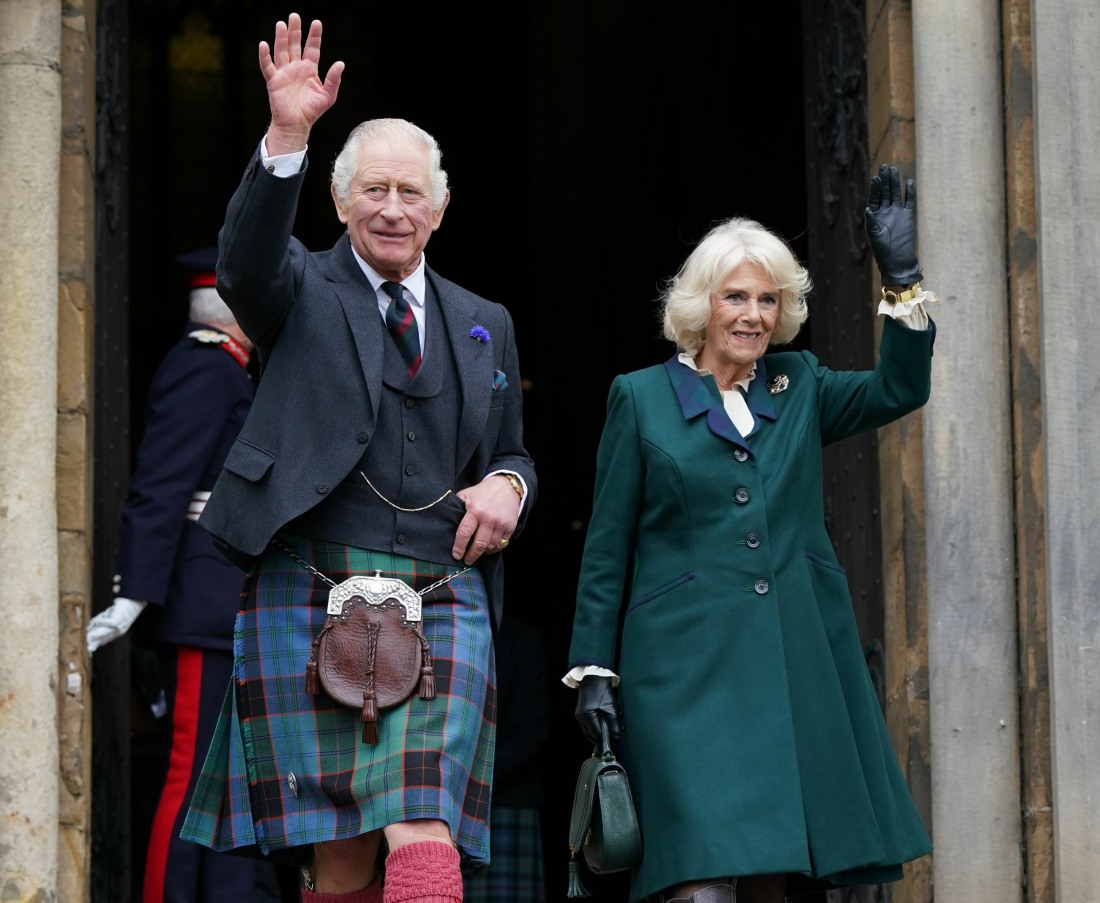 It's remarkable to watch the Windsors stagger around, offending everyone, wasting money and being incredibly nasty to family members, and then wonder why they're historically unpopular. Most of the time, the Windsors and the royalist press are happy enough to lay the blame entirely at the feet of the Duke and Duchess of Sussex, because they were the ones who got away from the sh-tshow. But even the royalist media outlets have to admit, it's getting to be a lot bigger than the Sussexit. Charles can't leave the house/castle anymore without protesters turning up and chanting. He's had multiple eggs thrown at him. His wife is reviled by a huge chunk of the population. His heir barely does anything because he's a blundering rage-monster. It's gotten pretty grim. So, this Telegraph piece is fascinating: "The monarchy is a weakened institution… if we keep pushing, it will sink." Some highlights:
Scotland is talking a lot about independence: If Humza Yousaf had his way, the Republic of Scotland would be voting for its first ever president before the end of the decade. The SNP leadership candidate has set himself apart from his rivals by suggesting that Scots could replace the monarchy within five years of achieving independence, and polls suggest that young people north of the border agree with him.

The growing anti-monarchist vibe in England: While Republic undoubtedly represents a minority, it is a minority that is steadily growing, and unless the Royal family can persuade the under-30s that the monarchy is a force for good, that minority could one day be a majority. The polling firm YouGov has been studying attitudes towards the monarchy for more than a decade, and its findings are instructive. When asked last September whether Britain should continue to have a monarchy, 67 per cent of people in the UK said yes and just 20 per cent said no, though a decade earlier 75 percent of people said yes. But support is much softer when people are asked whether the monarchy is "good for Britain", and it is eroding year by year. More worryingly for the monarchy, in May 2022 only 24 percent of 18 to 24-year-olds and 49 percent of 25 to 49-year-olds said the institution was good for Britain.

Republic's Graham Smith talks about the vibe: He says his pressure group's income has almost trebled in the space of two years, from £106,000 in 2020 to £286,000 in 2022, much of which came in after Queen Elizabeth II's death in September. "In the last couple of years republicanism has been boosted by the Prince Harry row and the scandal over Prince Andrew. But people are also unhappy about the cash for honours affair involving the King, so it's a different ball game now, because people are very happy to criticise Charles. He has 70 years' worth of baggage and in the three or four years leading up to the Queen's death it was one scandal after another after another."

Graham Smith thinks the monarchy is weakened: "Charles hasn't inherited that deference that people had for the late Queen. The monarchy is a weakened institution, it's holed below the waterline, and if we keep pushing, it will sink. People didn't believe that was a possibility 10 years ago, but they believe it now. We are not a country of royalists and we are not a country of republicans, but the chances of Prince George becoming king are rapidly disappearing."

Charles isn't worried: Those who know the King say he will not be worried about the polls, or Republic's slick marketing campaign, having seen support for the monarchy wax and wane over the years. "There was never any doubt that the death of the late Queen would strengthen the voice of republicans," says one ally. "The late Queen was held in such respect that the King was fully aware there would be a dip in support. But he also knows that the monarchy, like a lot of our national institutions, is not something that young people immediately think about, but it is something they tend to connect with as they get older and think more outside their sphere of influence. So the King will disregard the opinion polls of the day and simply do the job which he is asked to do. He won't play to the gallery or try to lean in to any particular audience. He has a very long-range view of what his role is and he believes people will also take a long range view of his contribution."
The piece goes on to analyze the numbers from yet another dreaded YouGov poll, and it continues to be insane that the Windsors take these YouGov push polls so seriously all the time. In this case, they're taking the numbers seriously because there's been a steady decline in even philosophical support for the monarchy, especially among younger people. The Windsors have lost touch completely with the public because they believe that as long as they have the support of the media, everything will be fine. How is that working out?
Graham Smith also says that Republic is going to stage big protests at the coronation, and the Telegraph sniffed at him because "millions" will be "celebrating" the Chubbly. Won't most people just be… enjoying their day off from work? I don't know – I feel like people will watch it because it's "historical," but I also think the coronation is a bright, white, hot spotlight on Charles and all of his flaws. Not to mention Camilla prancing around like queen of the world.
Protesters chant "not my king" outside Westminster Abbey as King Charles III makes address. @ianpannell has more. pic.twitter.com/CFi1qz3U4G

— Good Morning America (@GMA) March 14, 2023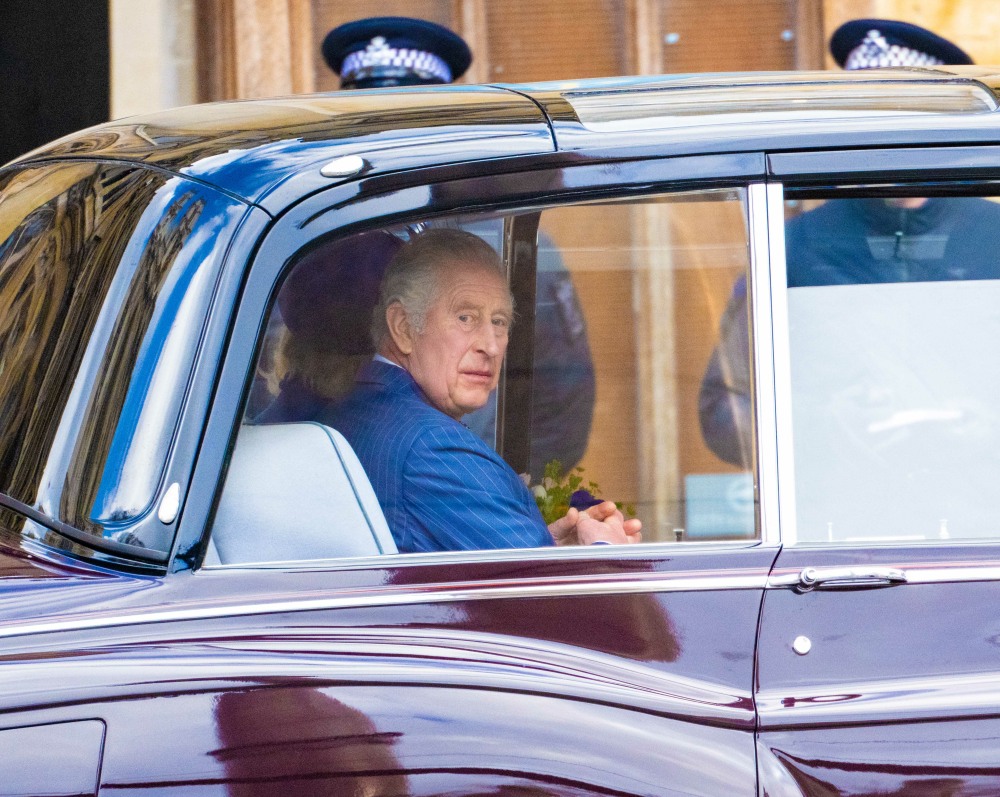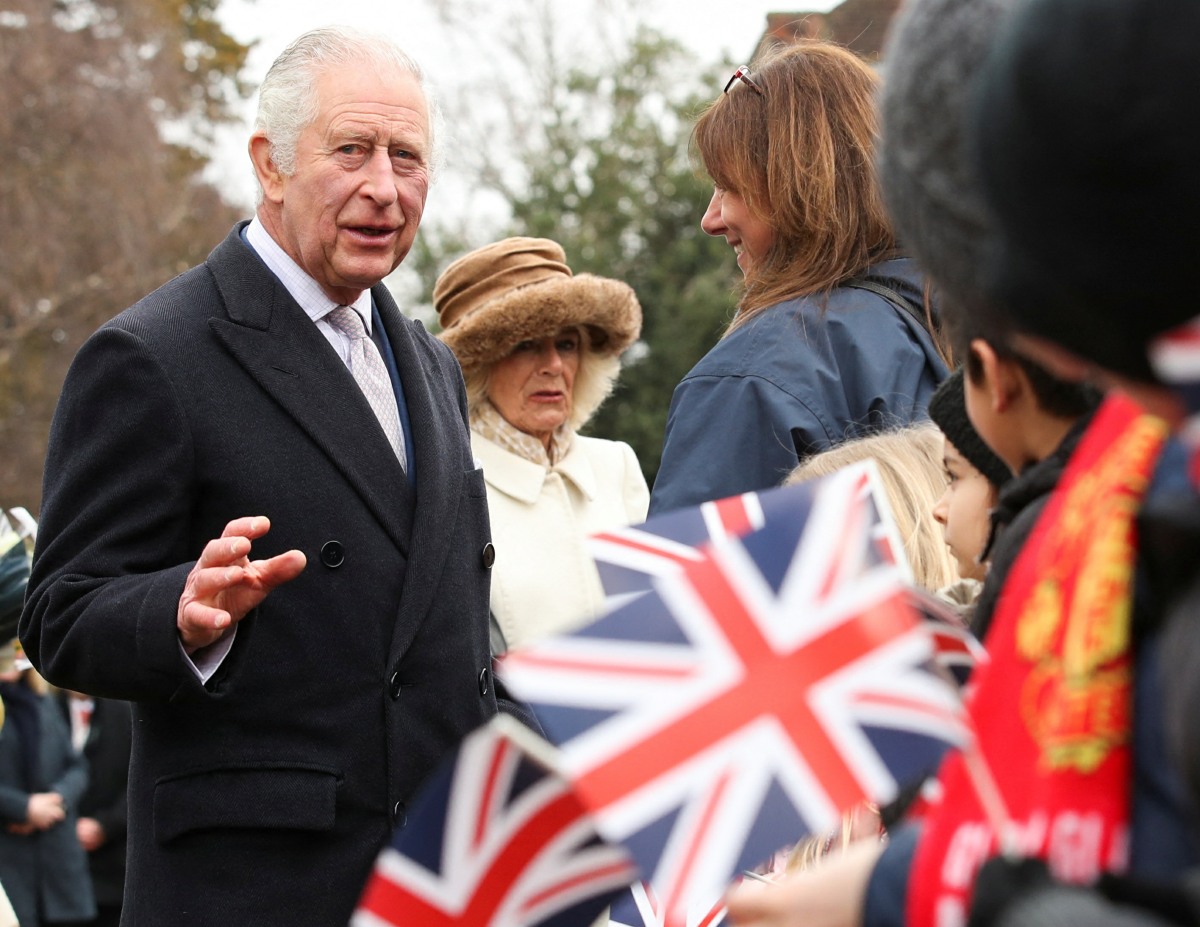 Photos courtesy of Avalon Red, Cover Images.