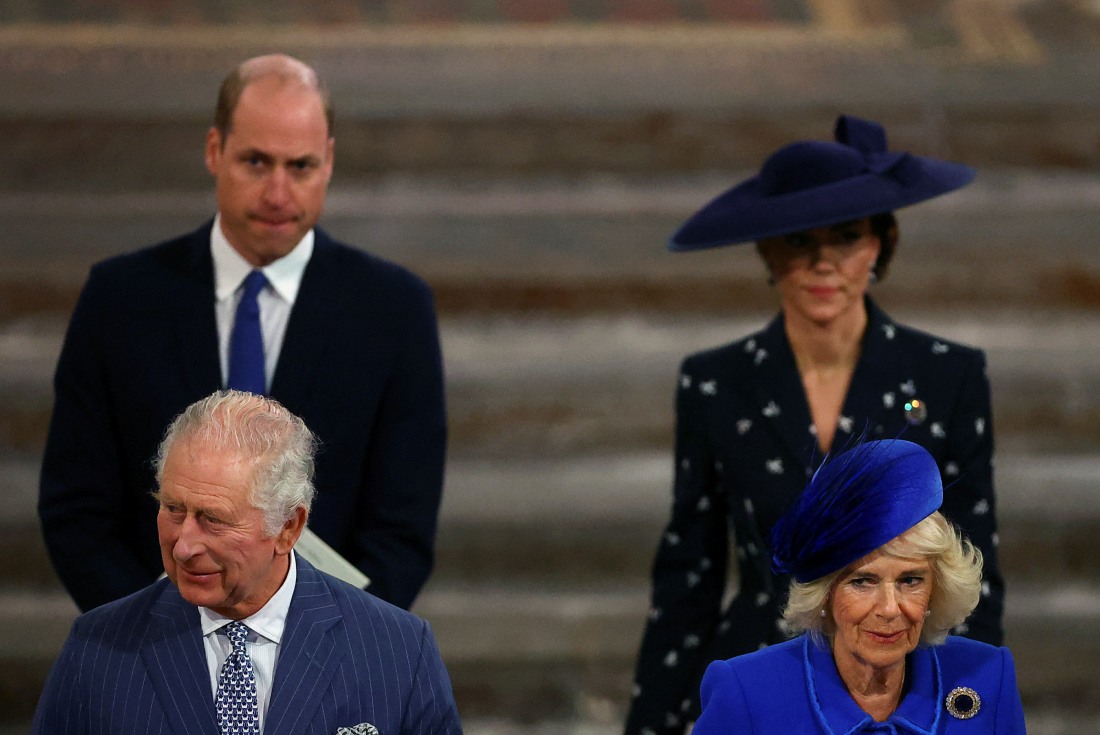 It feels like people are only realizing it now, that they're going to watch King Charles's mistress-turned-wife be crowned alongside him at the May coronation. We knew it as an abstraction, like "oh, yeah, obviously that's going to happen." But over the past month, Queen Consort Camilla has been making it clear that she "won," that the coronation is HER victory lap, that everything is going to be all about Camilla. It feels like that energy is being met with widespread revulsion too, the fact that Charles is so weak that he'd allow Camilla to take over his coronation this way. Tom Sykes – Daily Beast's Royalist columnist – has a new piece about all of this, with some interesting insider quotes. Some highlights:
Camilla's victory lap: The decision to give Camilla Parker Bowles' grandchildren official roles in the coronation represents a "victory lap" for her and Charles, a friend of hers has told The Daily Beast. The move will cement her family in a powerful and influential position at the heart of the British establishment. "Camilla never asked for any of this," one friend of hers told The Daily Beast, "But Charles always wanted her to be queen. Lots of people doubted he could pull it off but he has, and including her family in the coronation is something of a victory lap for both of them."

Prince William wasn't consulted on this: However the news that her five grandchildren are to be given a starring role at the coronation, holding a golden canopy over Her Majesty during literally the most sacred part of the ceremony—the anointing of the royal personage with holy oil—came as a surprise to Prince William, who does not have a close relationship with Camilla's children, journalist Tom Parker Bowles and gallerist Laura Lopes, a friend of his said. Prince Harry is not believed to have been consulted about any aspects of the coronation given his estrangement from his family.

The significance of Camilla's grandchildren having roles: The idea that the queen's five grandchildren would have a prominent and official role at the coronation would have been laughed out of court two years ago, simply because none of them have royal ancestry or are expected to perform public service in their adult life, and a coronation is a state event, not a family one. To include them, therefore, is tantamount to announcing them as members of the inner circle; it will elevate them to an entirely new public and social status as Official Royal Grandkids. The corresponding exclusion of the Sussex kids will also, of course, send the opposite message to the Sussex grandchildren, Prince Archie and Princess Lilibet, who will be passing the Parker Bowles clan on the down escalator.

Camilla's grandkids: As of May 7, this new famous five will be among the most eligible teenagers in the land. Socially ambitious parents will be well aware that a friendship with them will guarantee their children a VIP pass into the privileged center of British society. It is a leg-up like no other and an extraordinary decision by Camilla and Charles, given that it was only in February last year that the palace finally gave up the line that Camilla would never be queen. Their inclusion is testament to the huge power and authority that Camilla has consolidated since the announcement by the late Queen Elizabeth that she wished Camilla to be known as Queen Consort when Charles ascended the throne.

Charles's cynicism: The pledge that Camilla would only ever be known as Princess Consort was made on Charles' behalf to assuage public anger over Charles marrying the woman who Diana blamed for making their marriage impossible. It was never intended to be honored. It was a straightforward, cynical deception aimed at buying time while a team of spinners worked on the long game: improving Camilla's image and acceptability to the British public. The job is now done, and not only is Camilla queen, but her grandchildren are being publicly recognized as royals in all but name.

William & Kate's surprise: The move by Charles to include Camilla's grandchildren in May's ceremony—Palace spinners have been briefing that it shows Charles is a champion of the "blended family"—has surprised friends of William and Kate. One friend of William and Harry's told The Daily Beast: "It was unexpected. If you're meeting William and Kate for the first time, it's best not to say you're a friend of Tom or Laura's. It's not that they actively dislike them, it's just that they don't really know them and are not close to them. Also, all their friends are journalists or in the media in some way because of their lives as writers and critics. It's a slightly louche scene and it makes [William and Kate] nervous."

How Tom Parker Bowles feels: A friend of Tom's said, "He didn't exactly meet the boys [Harry and William] under the best conditions and they were never mates." Asked if they were surprised Tom wanted his children to have a pivotal role in the ceremony, the friend said, "Tom is very savvy, and I think he would see it as an amazing opportunity for them. But ultimately he would have left it up to them. I assume they have said they want to do it."

Christopher Andersen's take: "It seems like an obvious slap in the face to Harry and William—both of them, we now know for certain, begged Charles not to marry Camilla. There is this gnawing sense that, were it not for Camilla, Diana is the one we would see being crowned queen on May 6. The message it sends is, 'We really don't need you and your family, Harry. Camilla's will fill in the void just fine.' As for the whole 'Aren't we a modern blended family?' bit, it seems to me that that is little more than a kind of disingenuous New Age cover for Camilla getting her way—yet again."
Sykes overemphasizes the point about "Parker-Bowles in, Sussexes out" when it comes to the royal grandkids, although Sykes claims that Charles "had little choice but to accept Sussex demands that their children got their princely titles." The Sussex didn't demand, they acknowledged the reality of the Letters Patent, and they called Charles's bluff publicly. It's also clear that the inclusion of Camilla's grandchildren is MEANT as a slap in the face to both Prince Harry and Prince William. This is Camilla's victory over her two stepsons as well, her need to lord it over Diana's sons and completely write Diana out of the narrative as thoroughly as possible. It's funny that William and Kate's "friends" are suddenly worried about the optics of all of this and that the louche Parker-Bowles crew is now part of the royal establishment. Hilariously, William is part of the coronation committee too – guess he missed the meeting where it was decided that Camilla's grandchildren would get precedence over Charles's grandchildren. Whoopsie!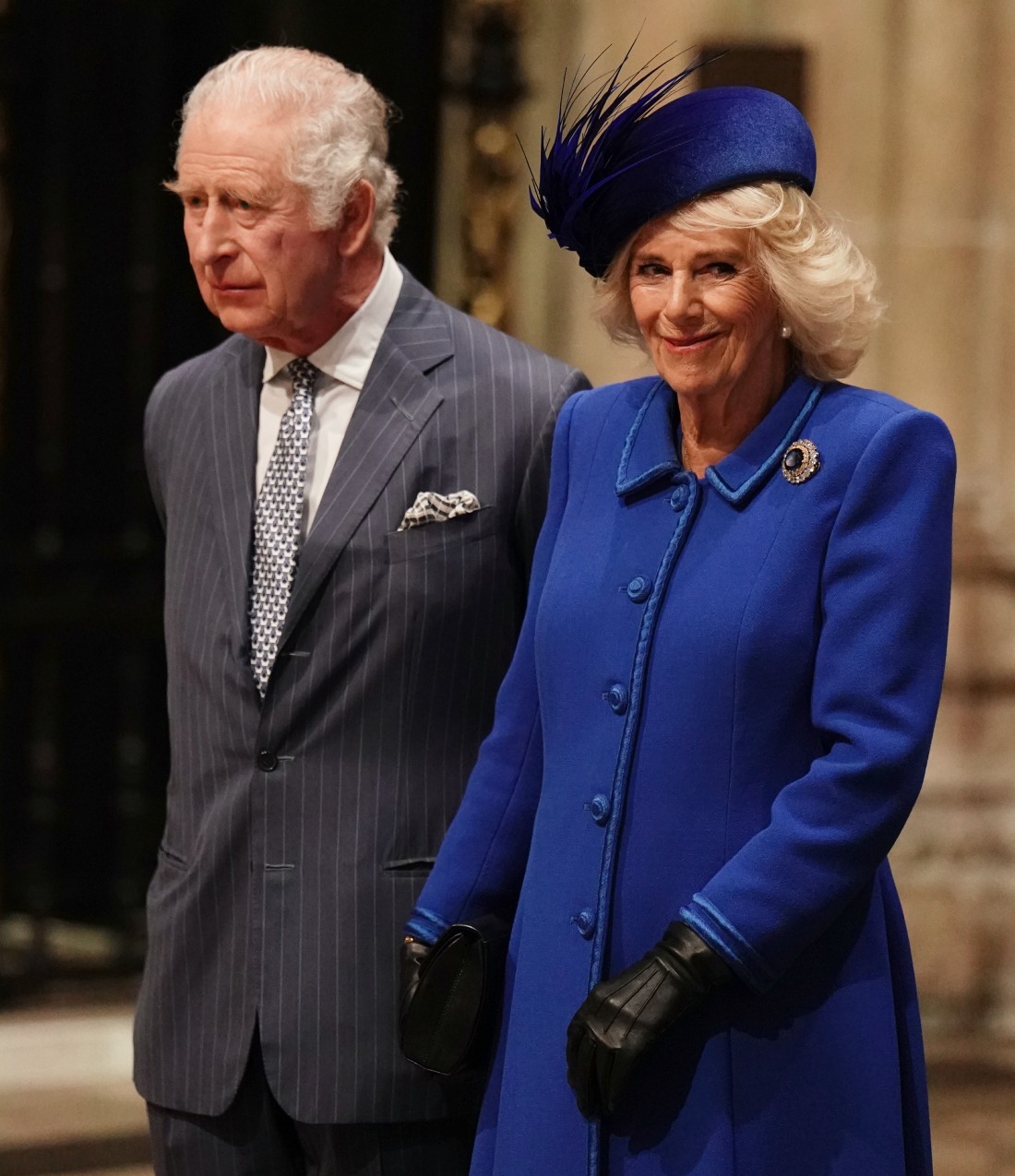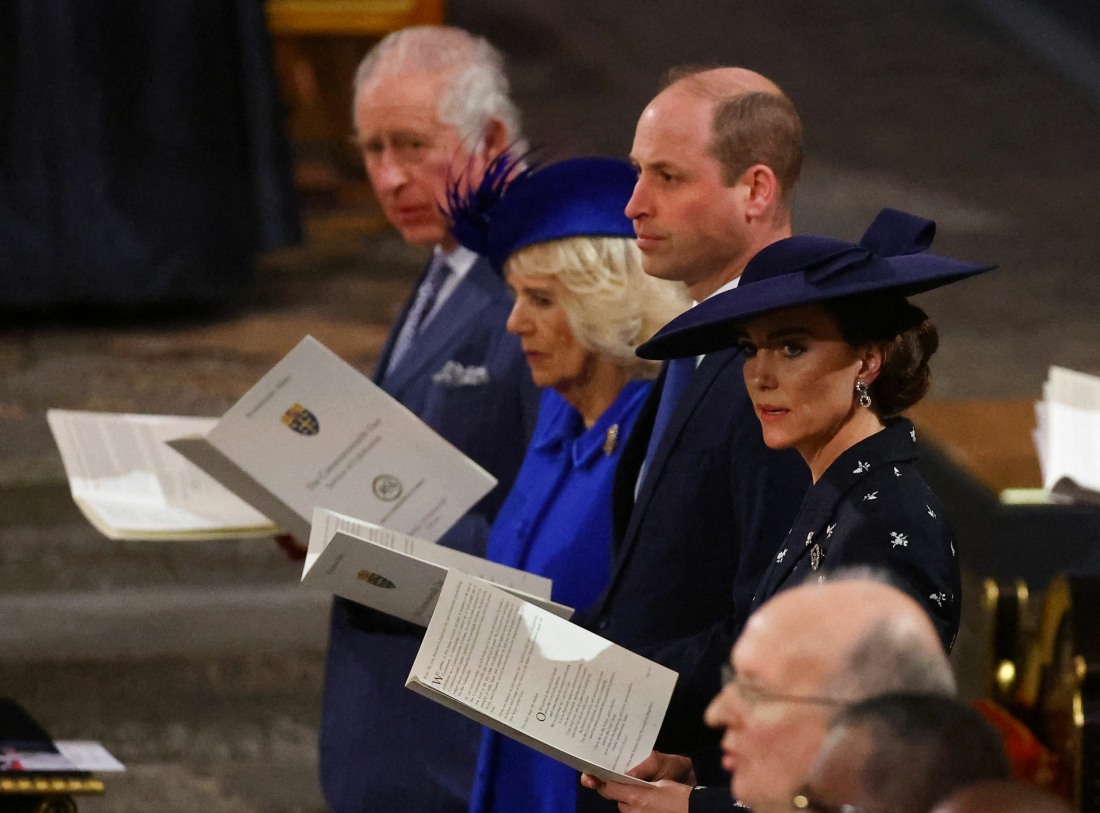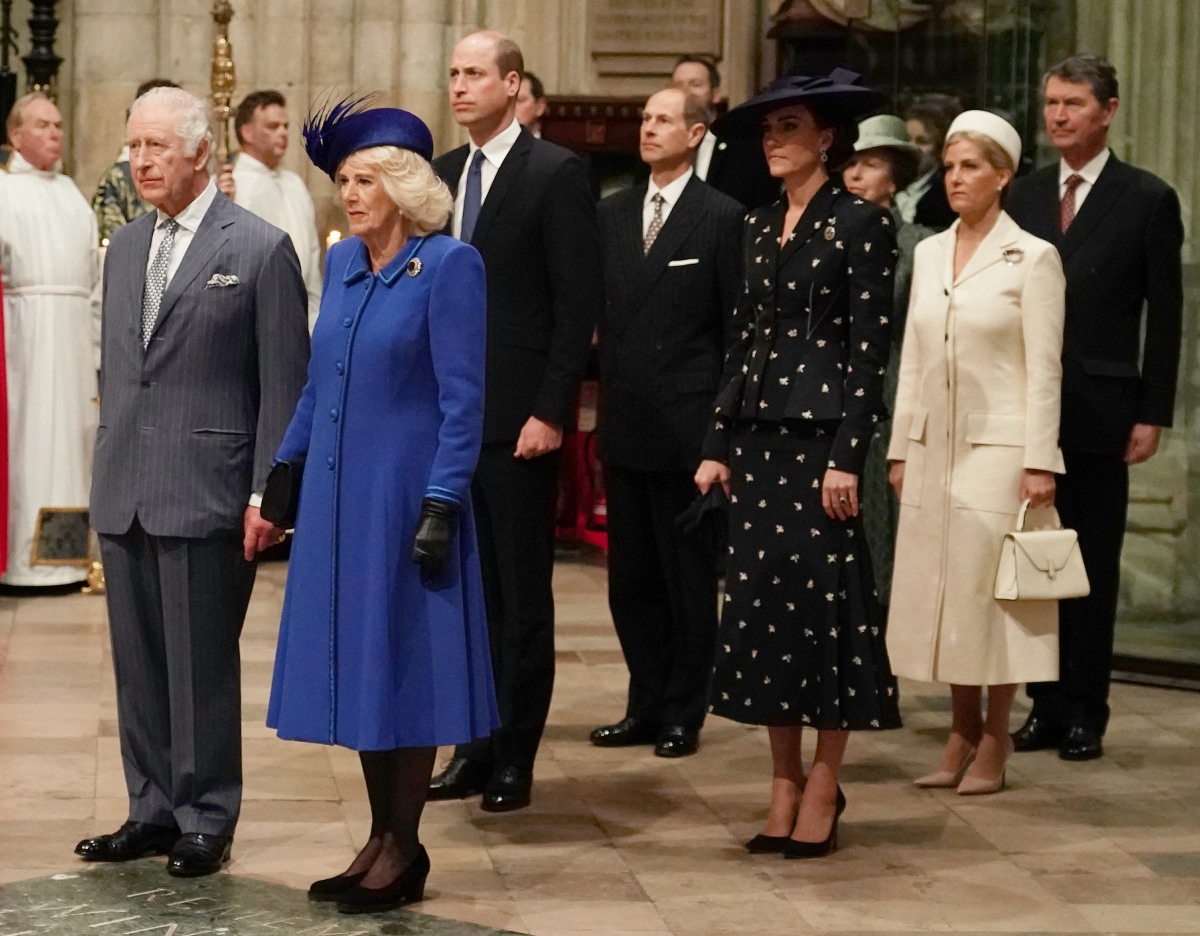 Photos courtesy of Avalon Red, Cover Images.