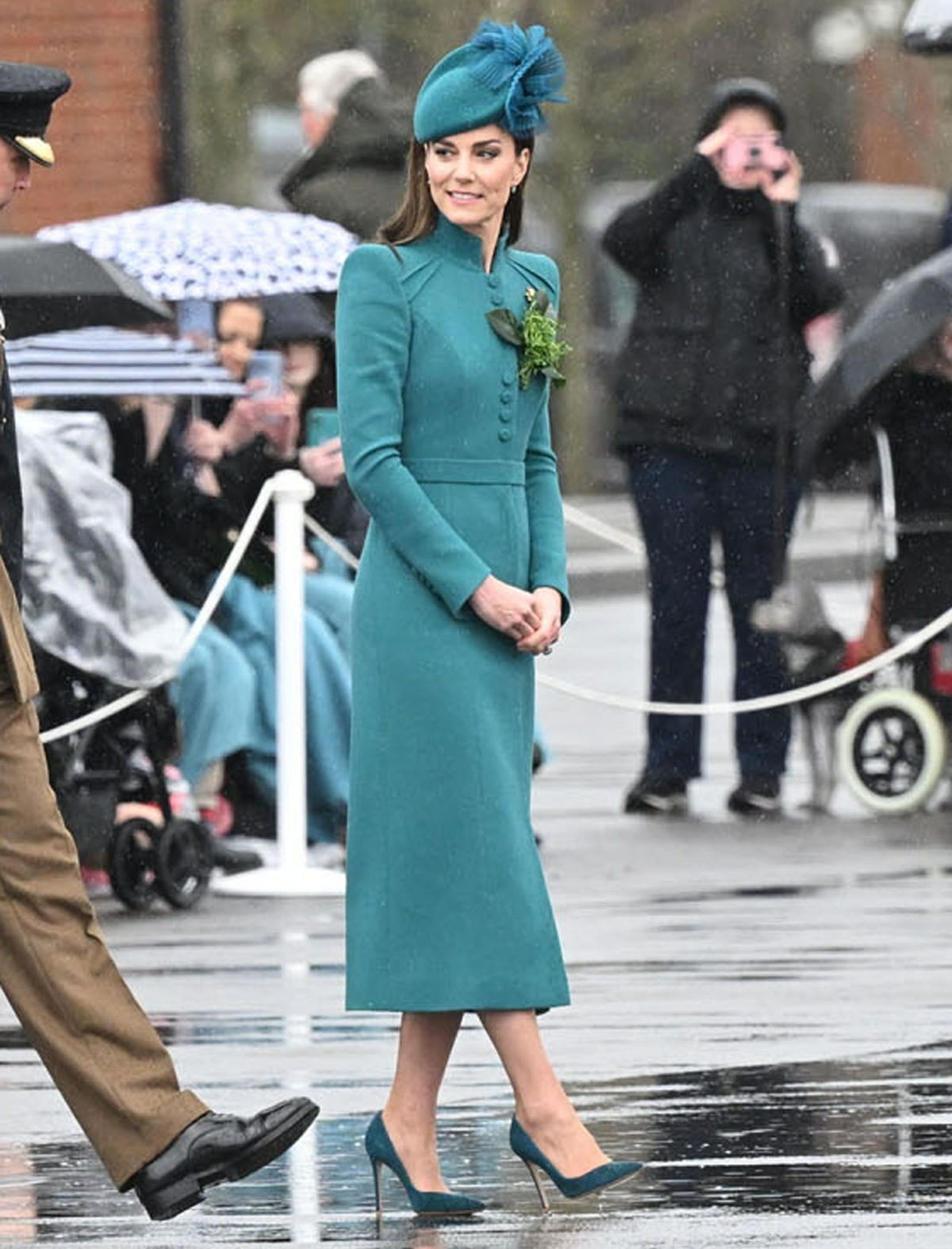 Up until this year, Prince William has been the honorary colonel of the Irish Guards and Kate has just been his plus-one at the annual St. Patrick's Day celebration. Kate's role was more defined than that, honestly – there was a lengthy history to a royal woman passing out shamrocks on the holiday, a history which was broken when Kate simply didn't feel like working one year. In any case, now that Kate is Princess of Wales, her husband had to take over an honorary position with the Welsh Guards and so Kate was given the Irish Guards position. Today, Kate and William traveled to Aldershot to do the shamrocks-and-Guinness thing. This is Kate's first-ever St. Patrick's Day as Princess of Wales AND Colonel of the Irish Guards.
For the special day, I'm glad that she didn't repeat one of her many green coat dresses. She wore a new one – a turquoise-y Catherine Walker coat and matching Jane Taylor fascinator. She also wore the traditional shamrock brooch (a Cartier piece) from the Royal Collection. I have no doubt why she chose this design – she loves buttons and she loves a military-style shoulder on her coats and jackets. She loves some button-slathered Colonel Keen Reporting For Duty energy. It is what it is, and this is her "real" style. This is what she loves.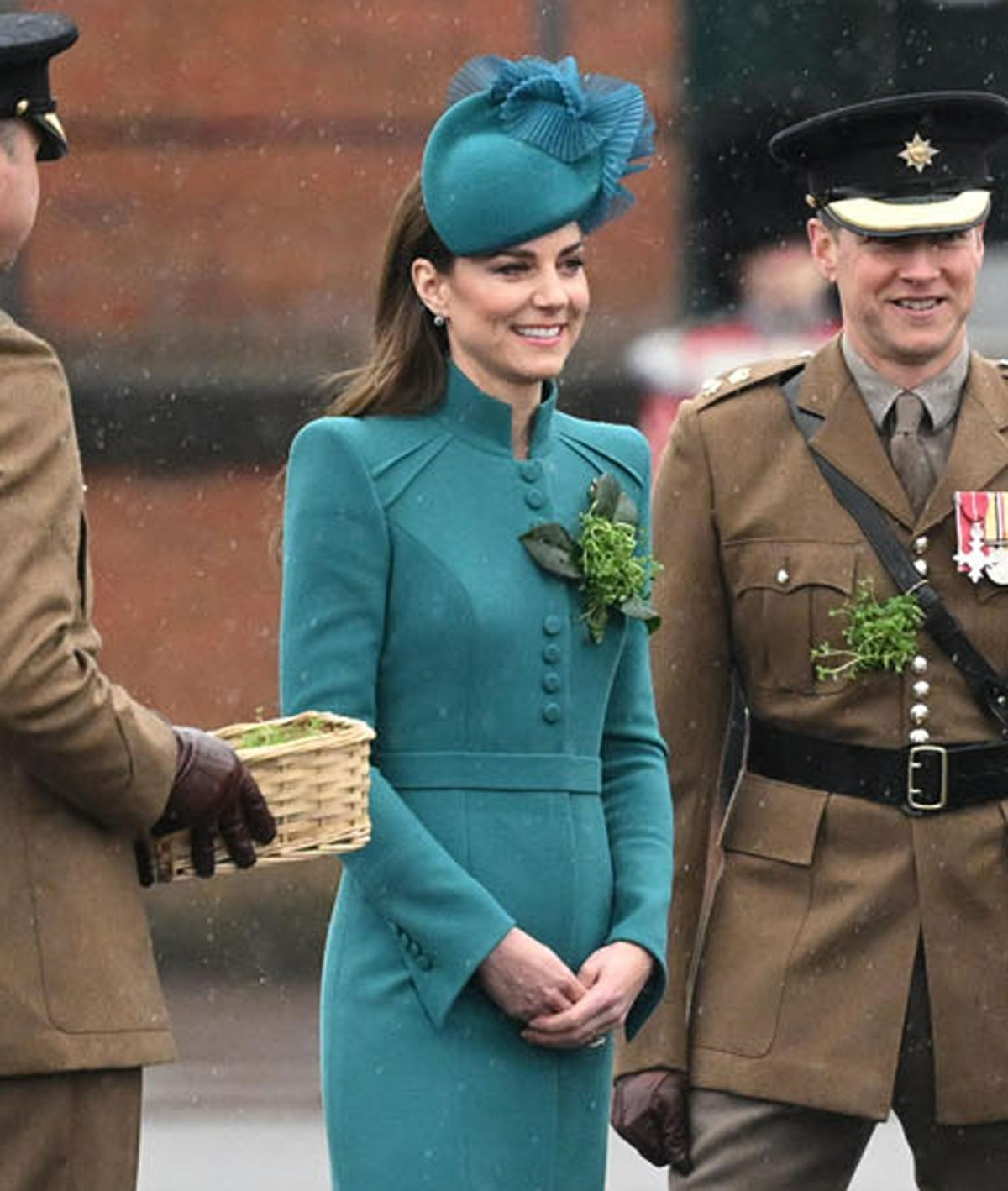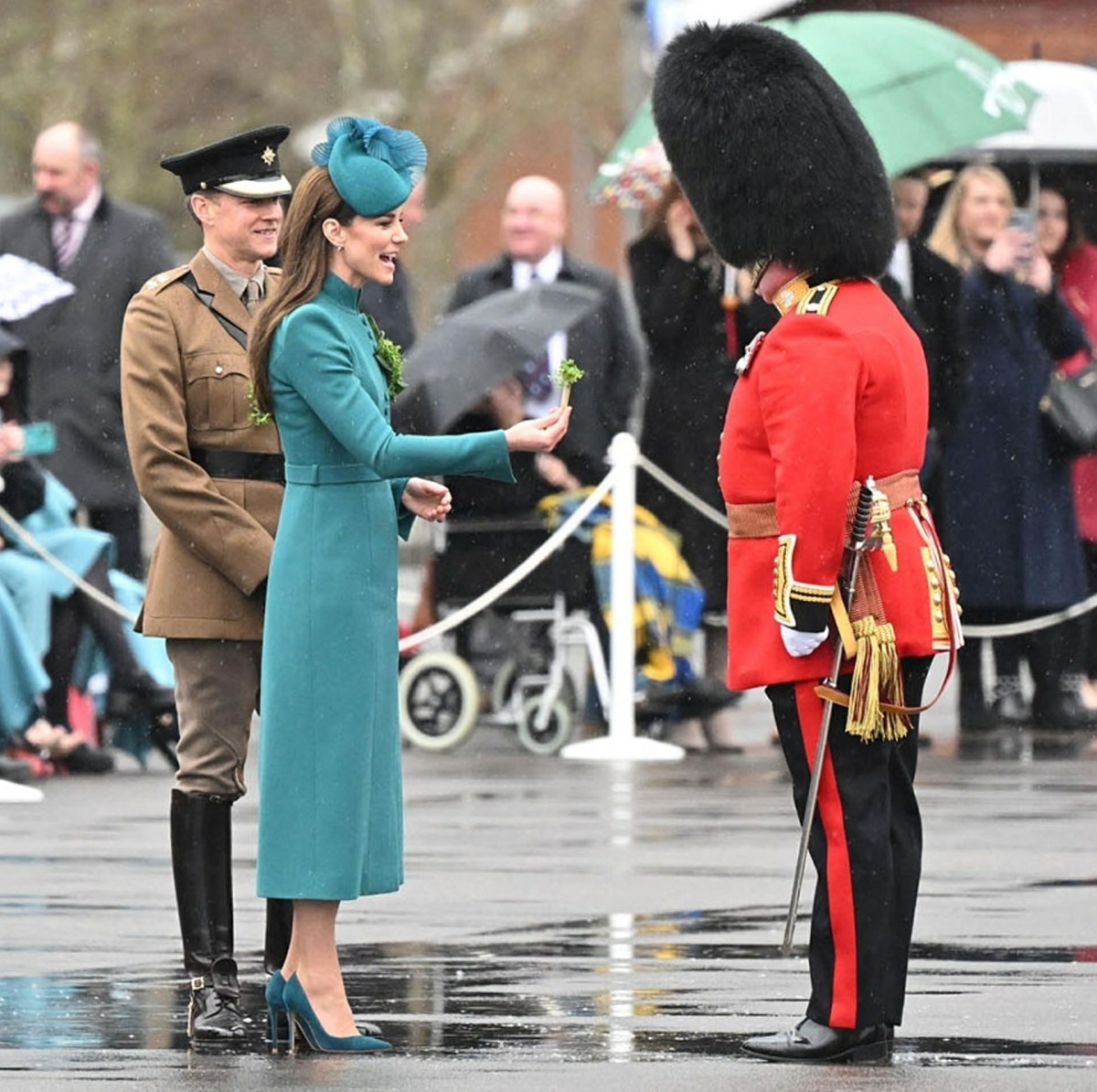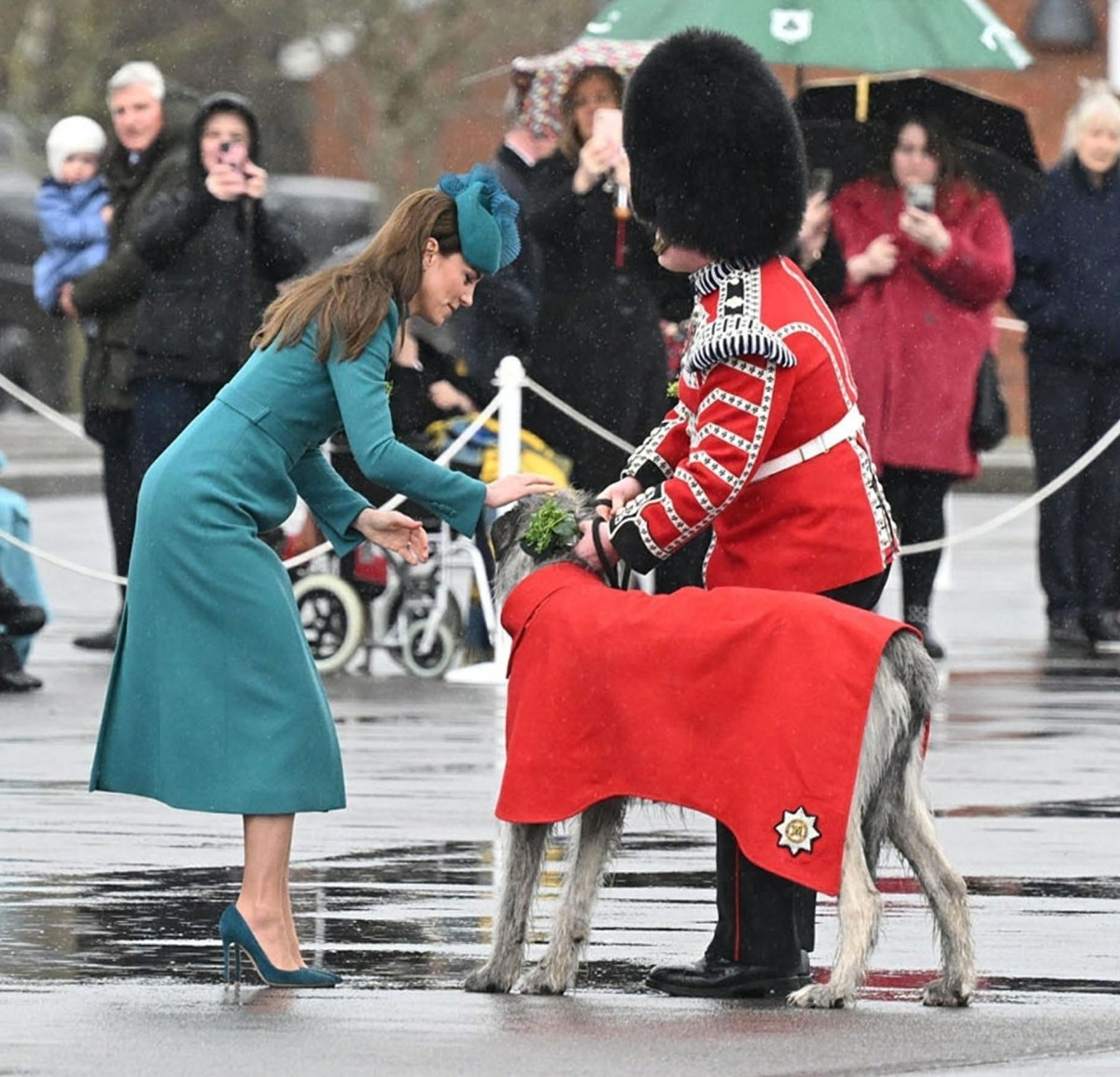 Photos courtesy of Backgrid, Getty.