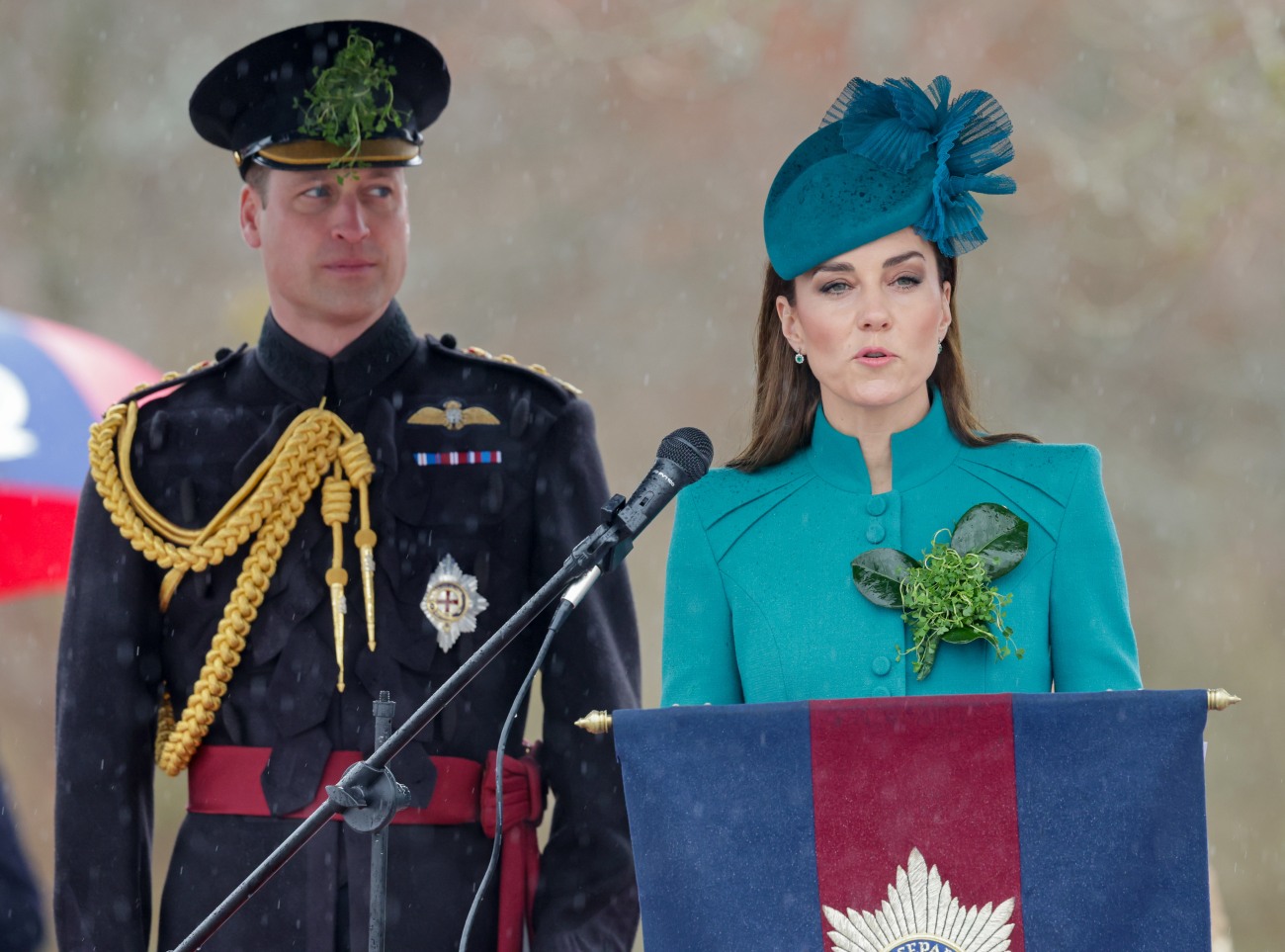 Here are more photos from Colonel Keen's Big Shamrock Adventure, also known as the Prince and Princess of Wales's trip to the Irish Guards' base for St. Patrick's Day – we covered some of this on Friday. This year's St. Patrick's Day event was slightly different because Kate is now the honorary colonel of the Irish Guards, a position she's taken over from William. It's part of the shift now that King Charles is on the throne – William had to take over his father's old position with the Welsh Guards, so Kate replaced William, etc. That's why both William and Kate gave speeches on Friday, it was "the changing of the guards," only the guards are two lazy 40-year-olds who barely do anything. Here's the video of their speeches:
While Colonel Keen's speech-making has improved, she really needs to review her speeches and try to memorize whole sentences before giving a speech. She has to look down, on average, at least three times per sentence. And that was a short f–king speech, my God.
After the speeches, William and Kate joined the Irish Guards for a pint of Guinness and a laugh. Also: the two tweets below went viral and most of the people commenting seemed confused about the shamrocks, especially Kate's giant shamrock corsage. Here's the thing – that's what is given to her by the Irish Guards. When she arrived, she was only wearing that delicate gold shamrock brooch. It's some Irish Guard's job to present her with a corsage of shamrocks and I believe the guard has to pin it to her chest. My point is that Kate would obviously not choose to stick an entire shamrock salad on her boob. Nor would William choose to nail a huge garden to his hat. This is the tradition of the Irish Guards, although the big leaf thing underneath the shamrocks seems to be new.
I'd honestly rather u just called me a slur pic.twitter.com/eAz6gwur4c

— Róisín Lanigan (@rosielanners) March 17, 2023
this has radicalised me pic.twitter.com/i1CGz25mHn

— Sorcha Ní Nia (@Luiseach) March 17, 2023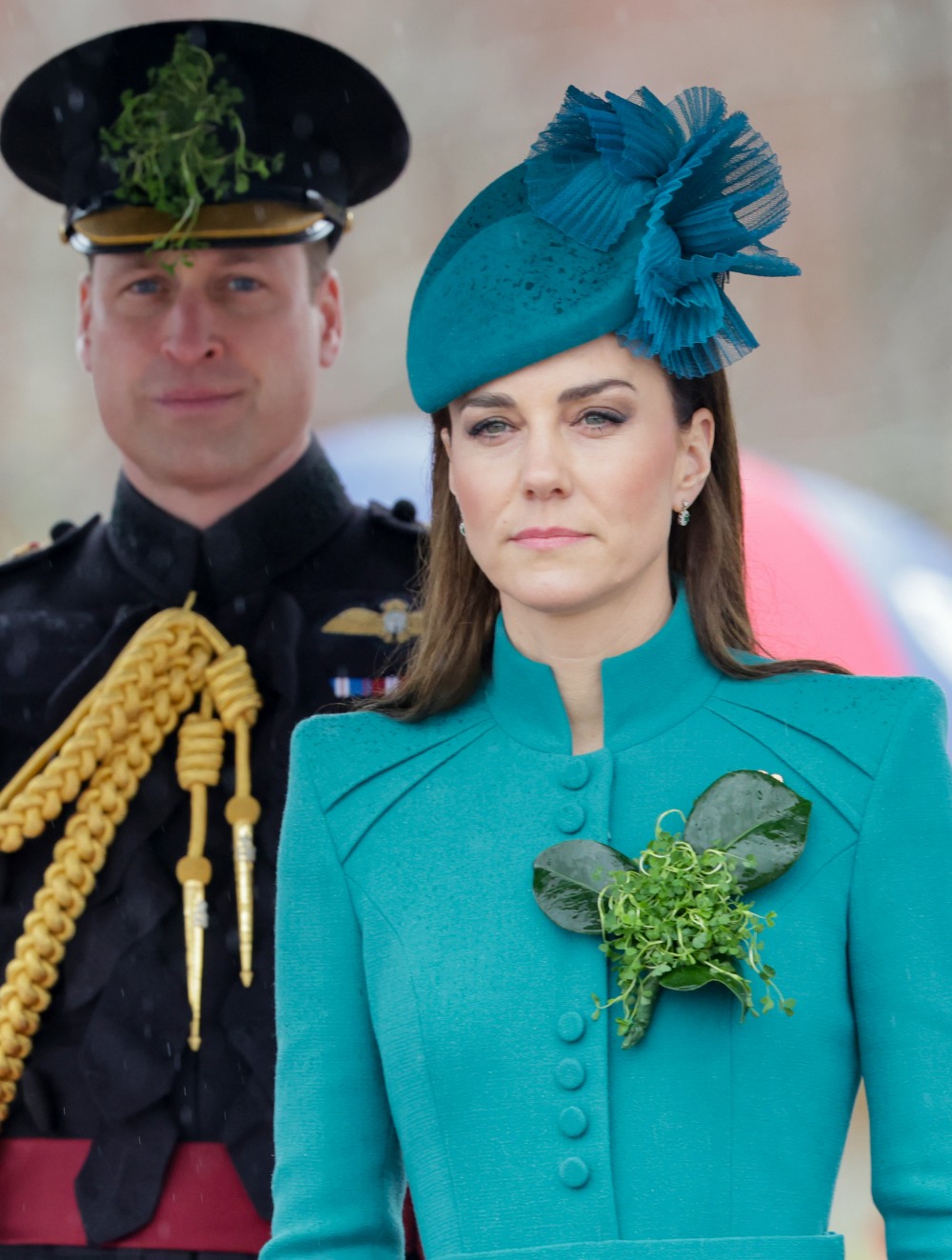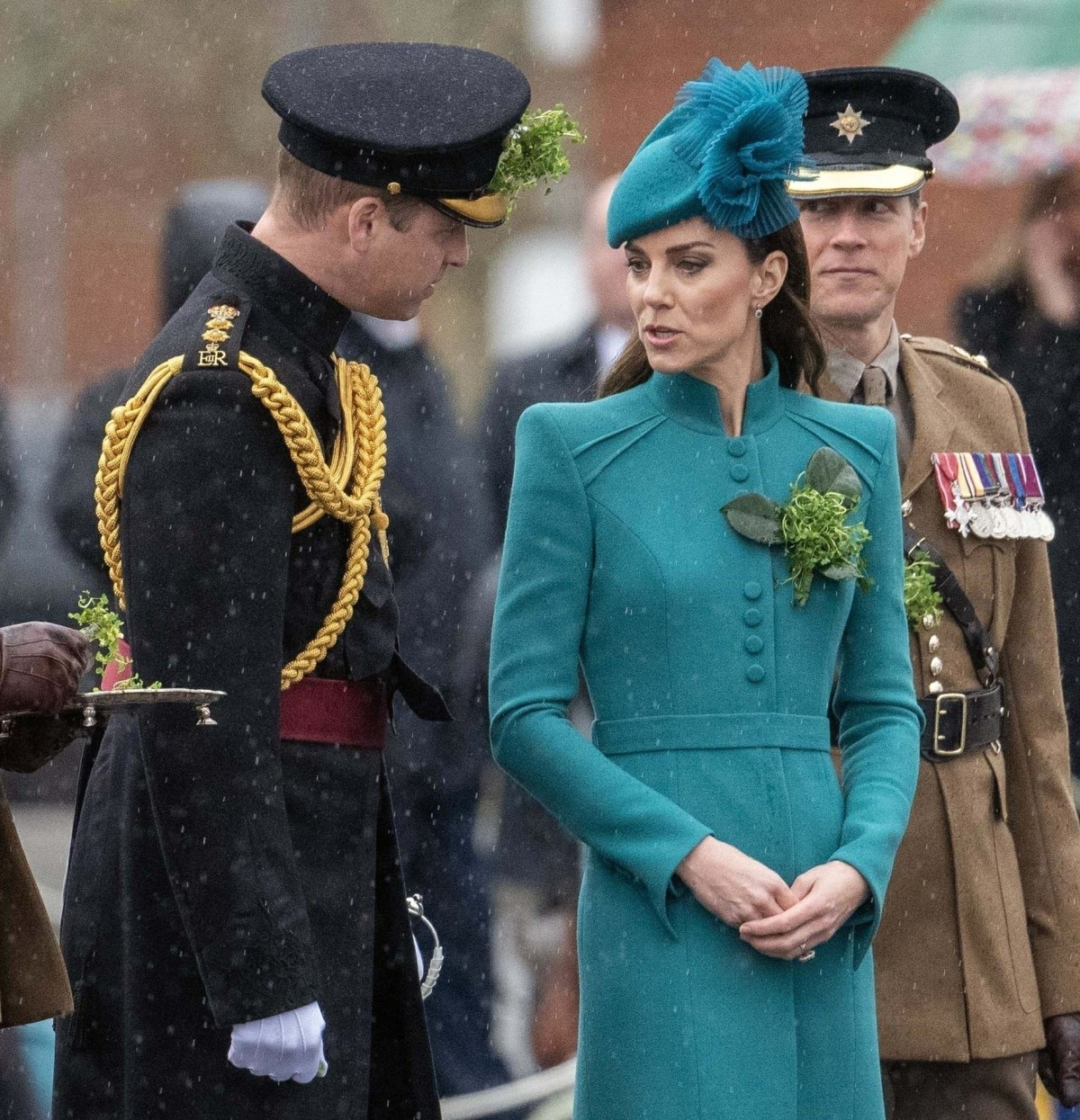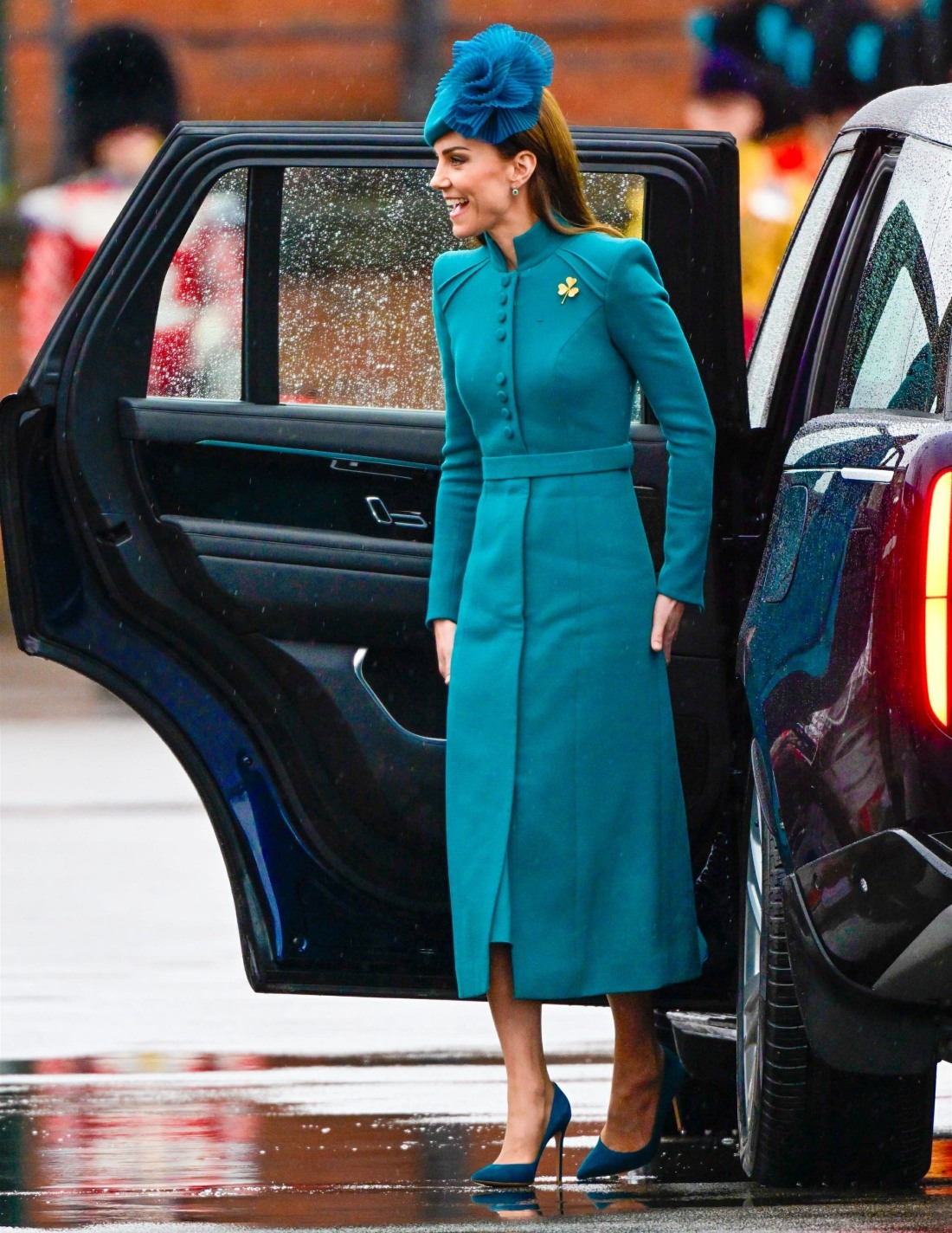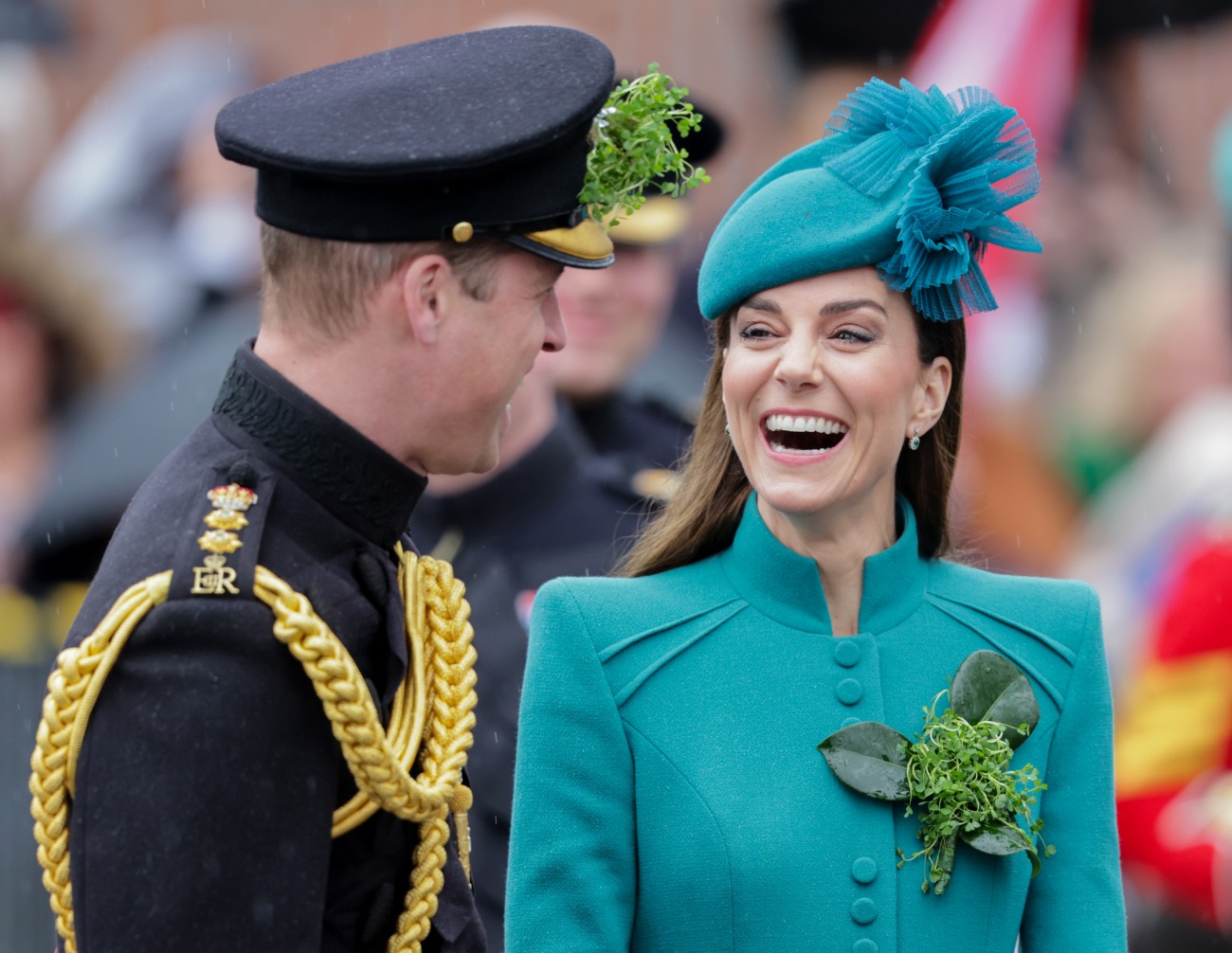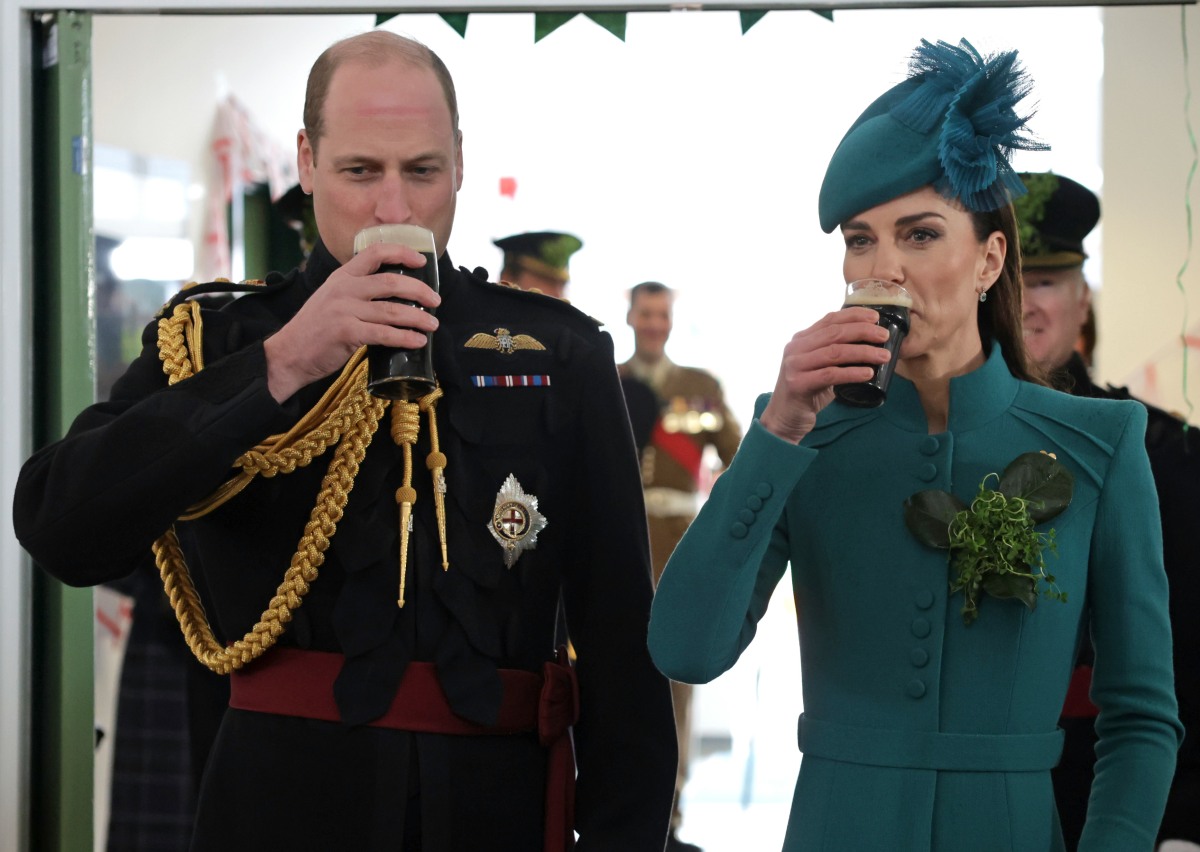 Photos courtesy of Backgrid, Cover Images.