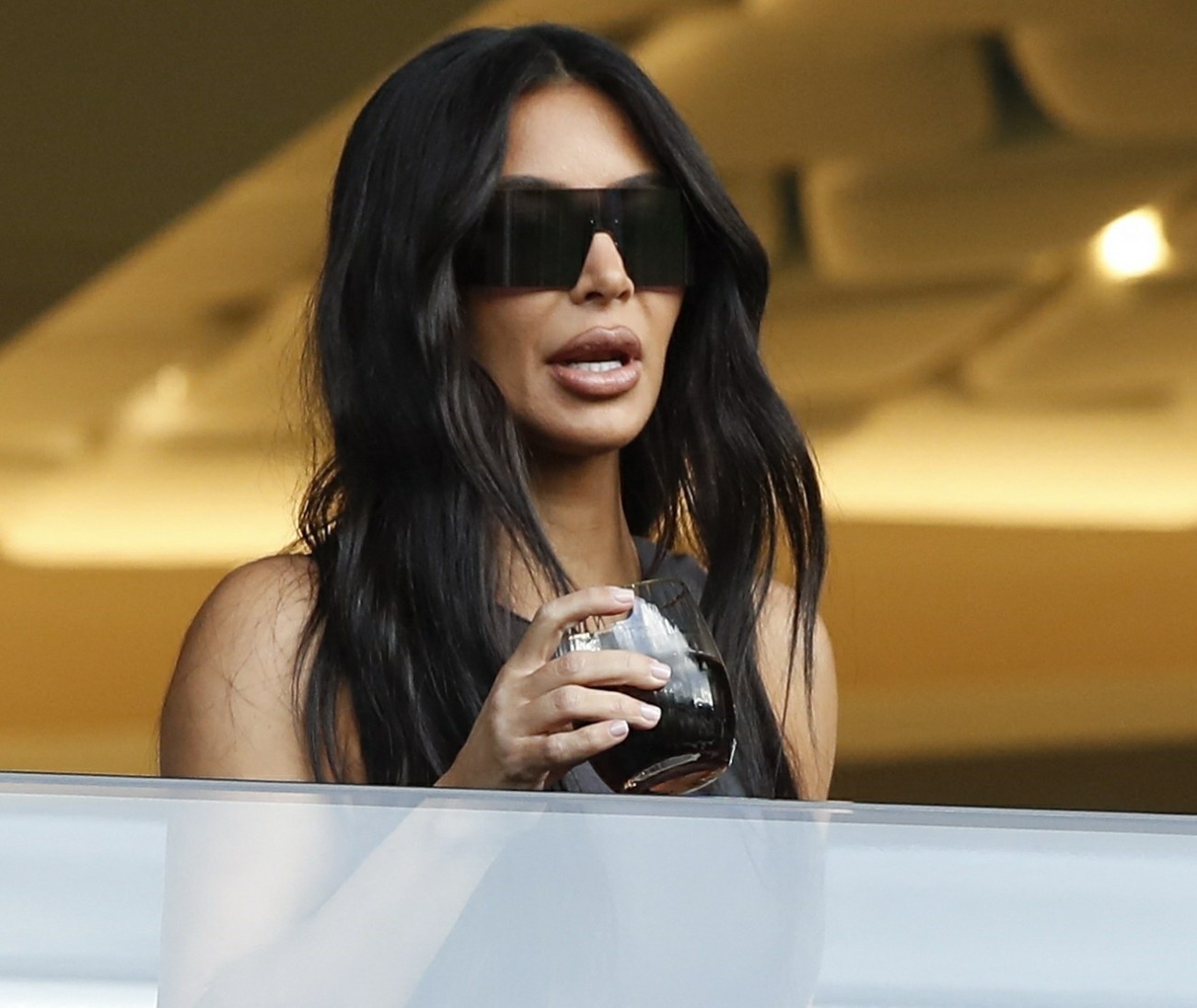 I believe in sports curses, while also acknowledging that many sports curses are just a fancy way to blame women for men's failings. This week, I believe that Kim Kardashian is a football curse. I don't know what's gotten into Kim recently, but she took her son Saint to two different football/soccer games within a few days. First, she went to the Arsenal match… and Arsenal lost. Then she went to see Paris Saint-Germain in Paris, and PSG lost too. I'll let ESPN explain the Kardashian Kurse:
Paris Saint-Germain are no strangers to welcoming incredibly famous faces to the Parc des Princes — like Beyonce, Jay-Z, Rihanna and Leonardo DiCaprio to name but a few — and last weekend was no exception as the Ligue 1 leaders played host to Rennes on Sunday evening with Kim Kardashian in the crowd. The star of the reality show "The Kardashians" joined the ever-increasing roster of celebrity PSG fans as she attended the game with her 7-year-old son, Saint, and a few of his friends.

The group, which also included Kardashian's half-sister, Kendall Jenner, were all treated to pitchside access before the match kicked off as the club welcomed their special guest.

League leaders PSG had previously earned 35 points from a possible 39 at home in the league this season and thus went into the game as strong favourites. However, coach Christophe Galtier's side fell to a shock 2-0 defeat on their own turf. Prior to the Rennes upset, Les Parisiens had gone 35 matches unbeaten at home in Ligue 1 in a commanding run that stretched back to April 20.

The defeat also ended an impressive personal run for Lionel Messi, who had never lost a single home game in over 700 days since signing for PSG in August of 2021. That was until Kim K came to town.

Just three days before watching PSG suffer a surprise defeat, the 42-year-old TV personality and her family took in a game at Arsenal — and witnessed the Premier League leaders get eliminated from the Europa League by Sporting CP.
Yes, I believe in this specific curse. If it was just Arsenal or just PSG, I would have my doubts. But these two teams losing while Kim is in the stands? No, she's a curse. Now, I do think it's funny that it appears that Kim is the "soccer mom" for a group of Saint's friends too. Like, she's taking these kids around Europe to watch football matches and it must be like herding cats with kids that age (meanwhile, Kim was seen with a glass of wine at the PSG match). The kids got to meet Kylian Mbappe, who was so lovely with Saint and his little friends:
Saint and his friends meeting Kylian Mbappe @KMbappe 🇫🇷❤️ pic.twitter.com/NyjVHIzjih

— Kim Kardashian Updates (@AllForKimK) March 19, 2023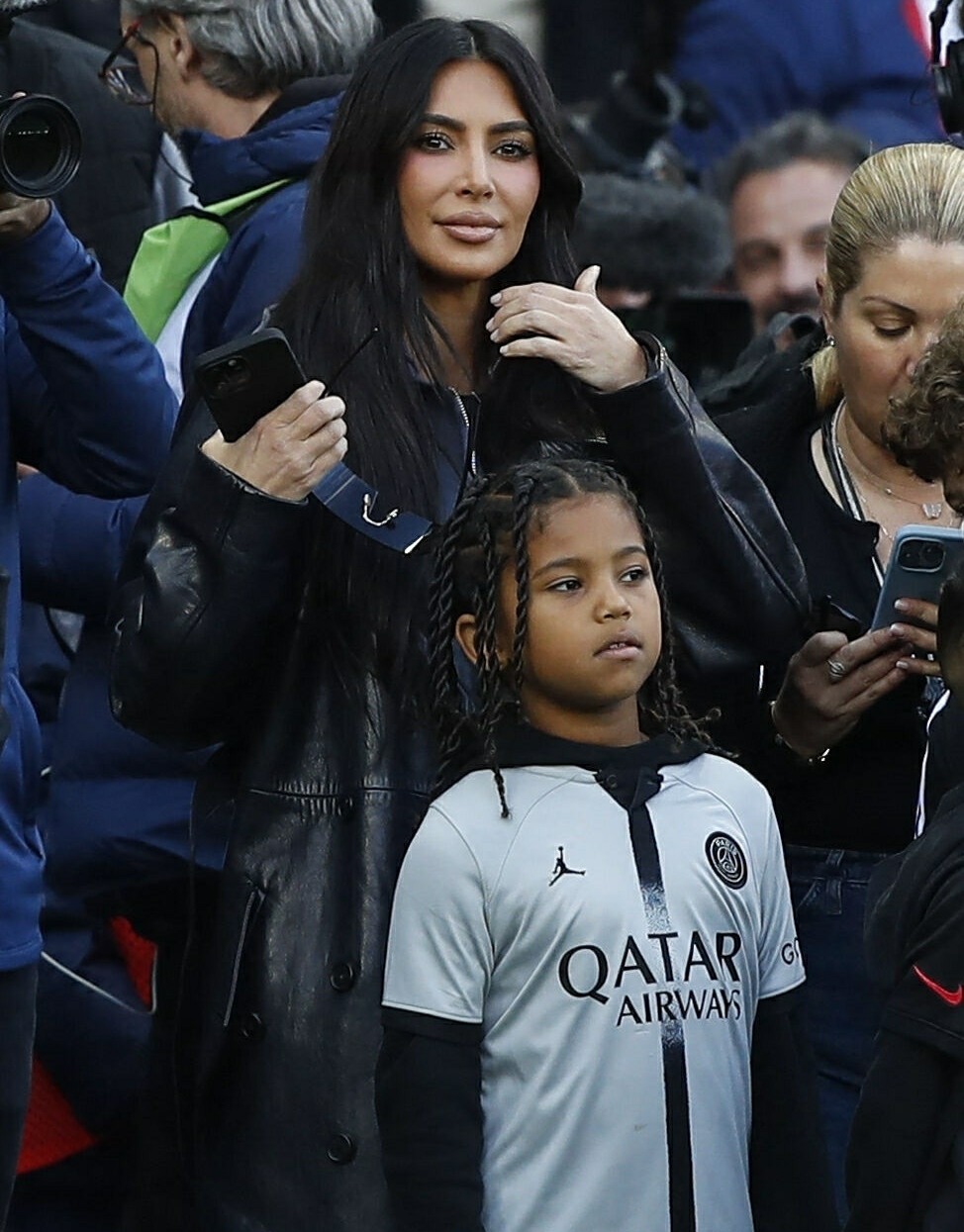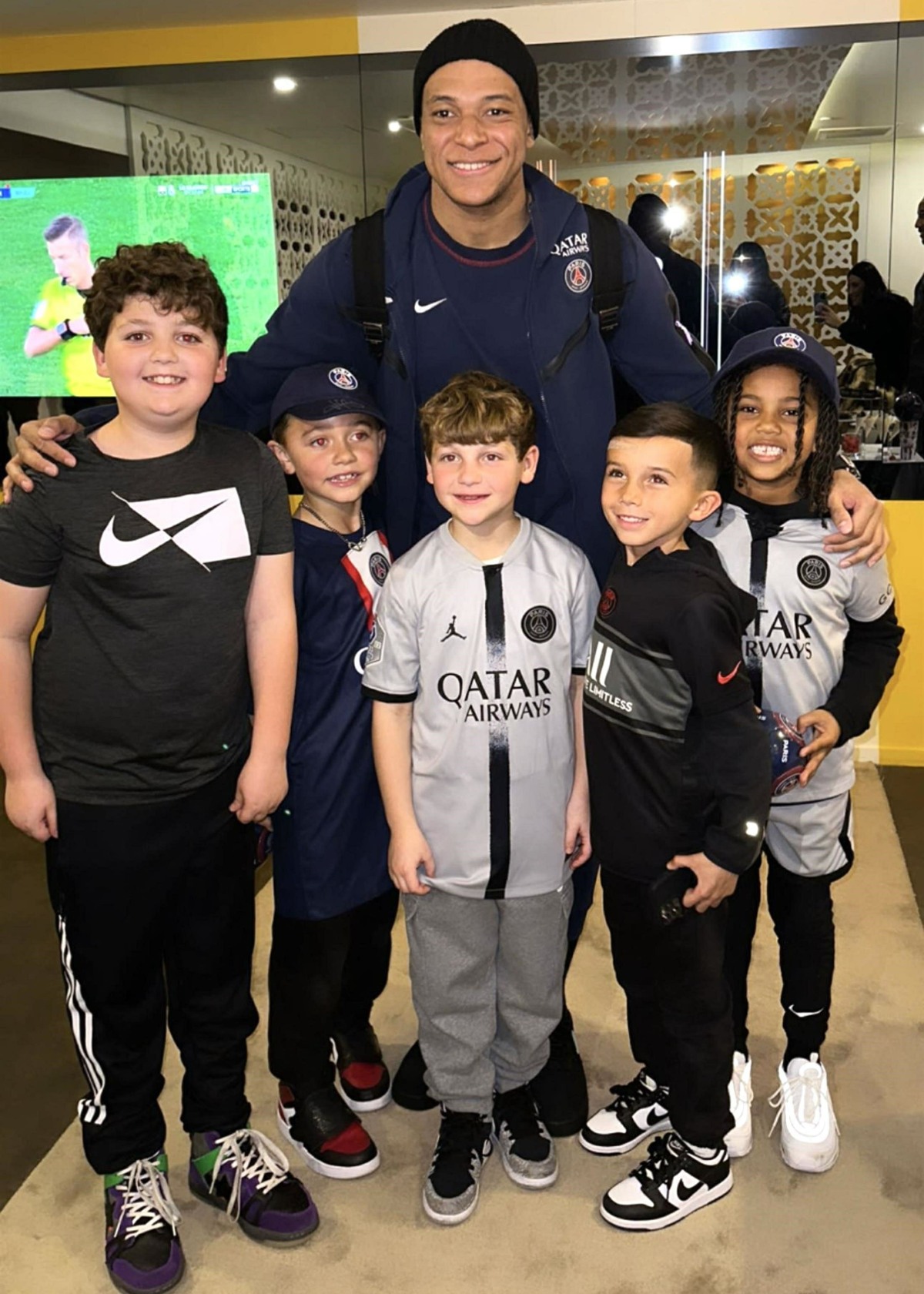 Photos courtesy of Backgrid.