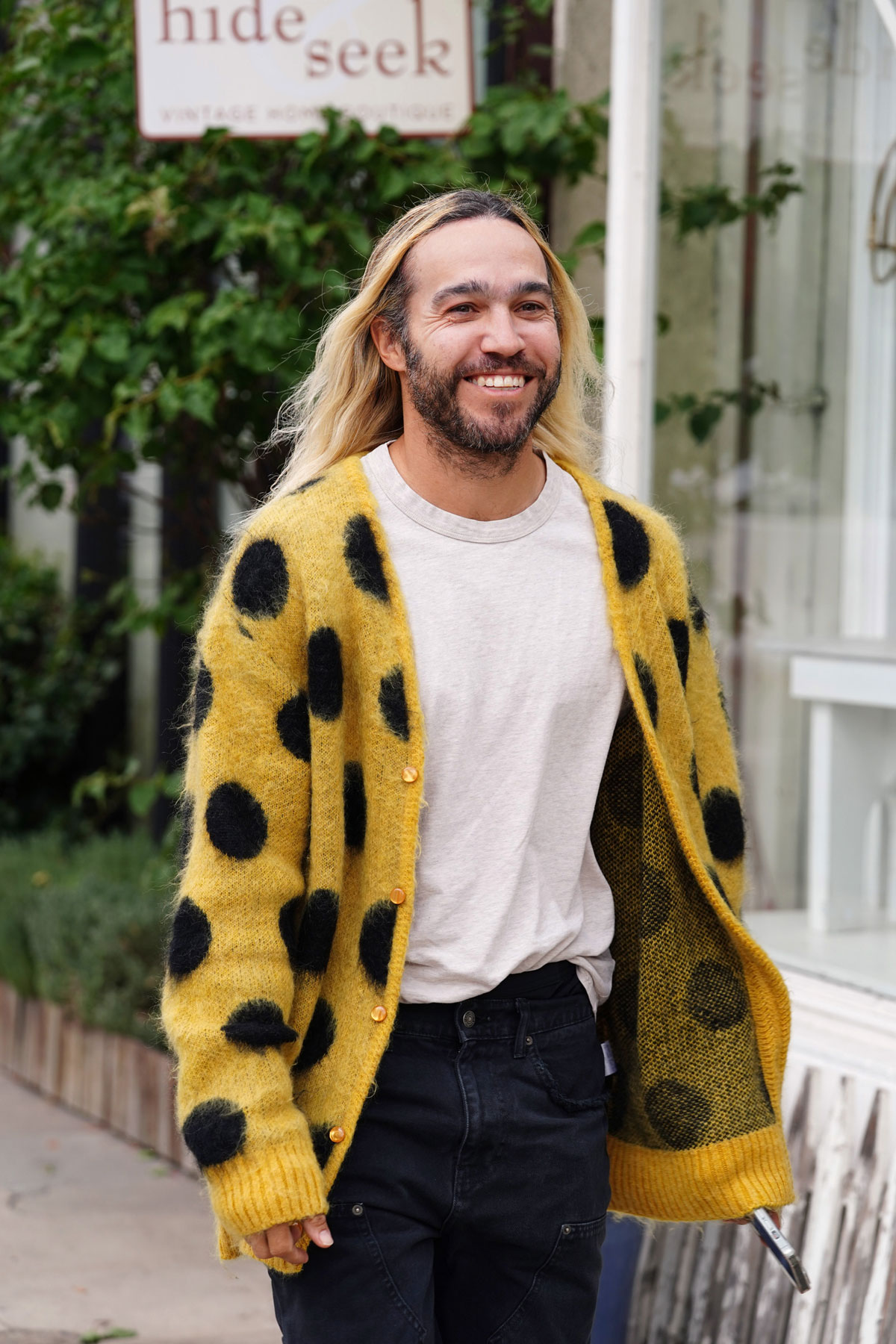 Fall Out Boy's first new album in five years, So Much (for) Stardust, is coming out on Friday. The band is doing a full social media blitz and some regular media as well, with late night show performances and music magazine covers. Pete Wentz, the lyricist and bassist and de facto frontman, covers Nylon solo. It's part profile of Pete, part history of the band, and part commentary of their place in the current music scene. It's worth a read in its entirety, but for a longtime fan like me, the parts that jumped out the most were Pete's musings on the band, their new music, and his life as it is now.
On making a new album and touring: Still, for Wentz, things weren't quite so simple as just catching the wave and making a throwback record. 2020's lockdown had struck the bassist with a newfound desire to be at home with his family. "I was like, I don't really know if I want to tour anymore. The mental part of leaving is much more difficult," says Wentz. Plus, the idea of making a pure throwback record left Wentz with a bad taste in his mouth. "Whenever artists that I love, filmmakers and bands that I love, say that something is a 'return to form,' I'm like, ughhhh. He's a multi-millionaire, how is he going to make speed metal?" Wentz says. "People think they want that, but if we do it, you won't like it. And it'll feel inauthentic."

On adjusting during Fall Out Boy's hiatus: In 2010, he was 30, raising a toddler and headed towards a divorce from Simpson. Fall Out Boy had decided to take a break. He'd spent most of his 20s in a whirlwind of escalating fame and near-constant travel, but he was also so stunted in some aspects of his life that he didn't even know how to navigate the airport without following one of his handlers' backpacks in front of him. "My life was just like… a bomb had gone off in it," he says. And yet he was grounded enough to recognize what his mission was: "You've atrophied all of these life skills. I was like, 'Oh. You have to figure out how to be happy as an adult.'"

On lockdown and his "mid-life crisis": To hear Wentz tell it, the last few years represented a similar crossroads — or at least prompted an intense period of self-reflection and growth. Wentz leaned into the slothfulness of the lockdown, getting in the worst physical shape of his adult life. As he came back out of the other side, he was filled with the impulse to experiment in a way that resembled a more wholesome, premature version of a mid-life crisis. "Why don't you just do the sh-t you want to do?" he asked himself. "Life is so short, and it's so long, that maybe you should try crazy sh-t because it will break you out of the feeling of nihilism."
The profile goes on to explain some of the activities Pete got into as a result of his early "mid-life crisis," including more tennis (the whole beginning of the profile was devoted to his tennis hobby), gold, ketamine therapy, baking, pottery, 52 books in 52 weeks (I did that in 2020 too), and performing at an open-mic night at the Laugh Factory. Random, eclectic, and honestly sounds pretty great. He says: "I did a bunch of stuff where I was like, 'Why would you not do it?'" and that's kind of the vibe I want, so maybe I'll take a page out of Pete's book. His 2020 feelings on touring and leaving his family make sense and we know that Joe Trohman opted out of this tour cycle entirely, but selfishly I'm glad the band made a new album since I got tickets to their Queens show. The stuff about re-learning life skills was interesting, since he was already in his mid-20s when the band really got big, but I guess if people always do stuff for you, you forget how to do it yourself. And the profile and couple of third-party quotes in it note that one of Pete's things was been connecting and it's true that he was doing it long before social media in its current iteration. Instead of TikTok videos and AMAs, it was Pete just posting his thoughts and song lyrics to his blogspot. Anyway, Pete is as reflective as ever and still endearingly navel-gazing, but in a broader and more self-aware way than before. I can't wait for Friday to hear what they've come up with this time.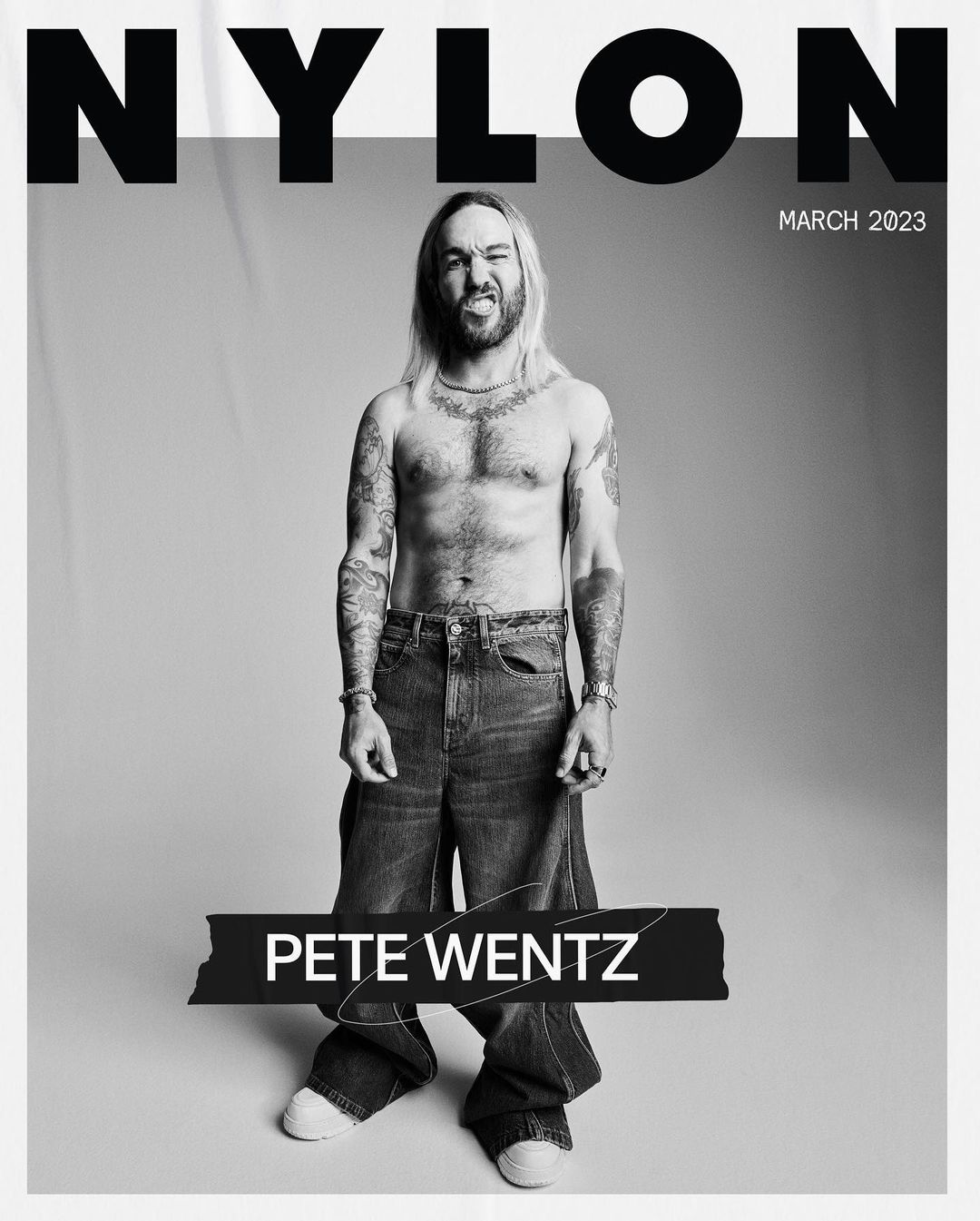 Photos credit: Cover Images, Getty and Nylon via Instagram