Prince Edward, the Earl of Wessex, became Duke of Edinburgh on his 59th birthday. King Charles finally did it, after much consternation. Edward and Sophie really campaigned for the titles and for a while, I was convinced that Charles would never give them the ducal title. But he did, with one catch: Edward only gets to be the DoE for his lifetime and the title will not be inherited by Edward's son James, formerly Viscount Severn. Apparently, Edward and Sophie are quite irritated that James won't get to be DoE at some point.
Prince Edward and the Duchess of Edinburgh 'always assumed' his new title would be passed down to their son James, the Mail on Sunday's Kate Mansey has told PALACE CONFIDENTIAL.

Earlier this month, King Charles announced that he has conferred the title of the Duke of Edinburgh on his younger brother Prince Edward to mark his 59th birthday. As such, Prince Edward's son James is now known as Earl of Wessex – his father's previous title.

Discussing the move on the latest episode of the Palace Confidential series, the Mail on Sunday's Assistant Editor Kate Mansey said the newly-appointed Duke and Duchess of Edinburgh were surprised to learn that James would not inherit his father's new title.

She explained: 'My sources say that they had assumed that they would get the Duke and Duchess title and it would go to James. Because why would you get a Dukedom and it not pass to your son?'

However, Kate said this is an example of King Charles 'looking ahead' to the future of his 'slimmed down' monarchy. She continued: 'As James gets older has his children, they have children, you're [left with] a Duke of Edinburgh title that is so far removed from the Crown. And it's a really important title. You can't have a situation where the Duke of Edinburgh is in several generations' time so far removed so as not to be considered royal.'

However, Kate then went on to point out how James has been given the title of the Earl of Wessex as a type of 'compensation' from his uncle King Charles.
Charles didn't "give" James the Wessex title, that's just what happened automatically when Edward became DoE. James became the Earl of Wessex because that's his father's lesser title. Same with the Viscount Severn title. Anyway, I suppose Edward and Sophie have to complain about *something* so this is what's bothering them now. Honestly, I was sort of surprised by Charles's solution – it was a smart compromise, to give Ed and Sophie the titles but ensure that DoE reverts back to the crown after Edward's death.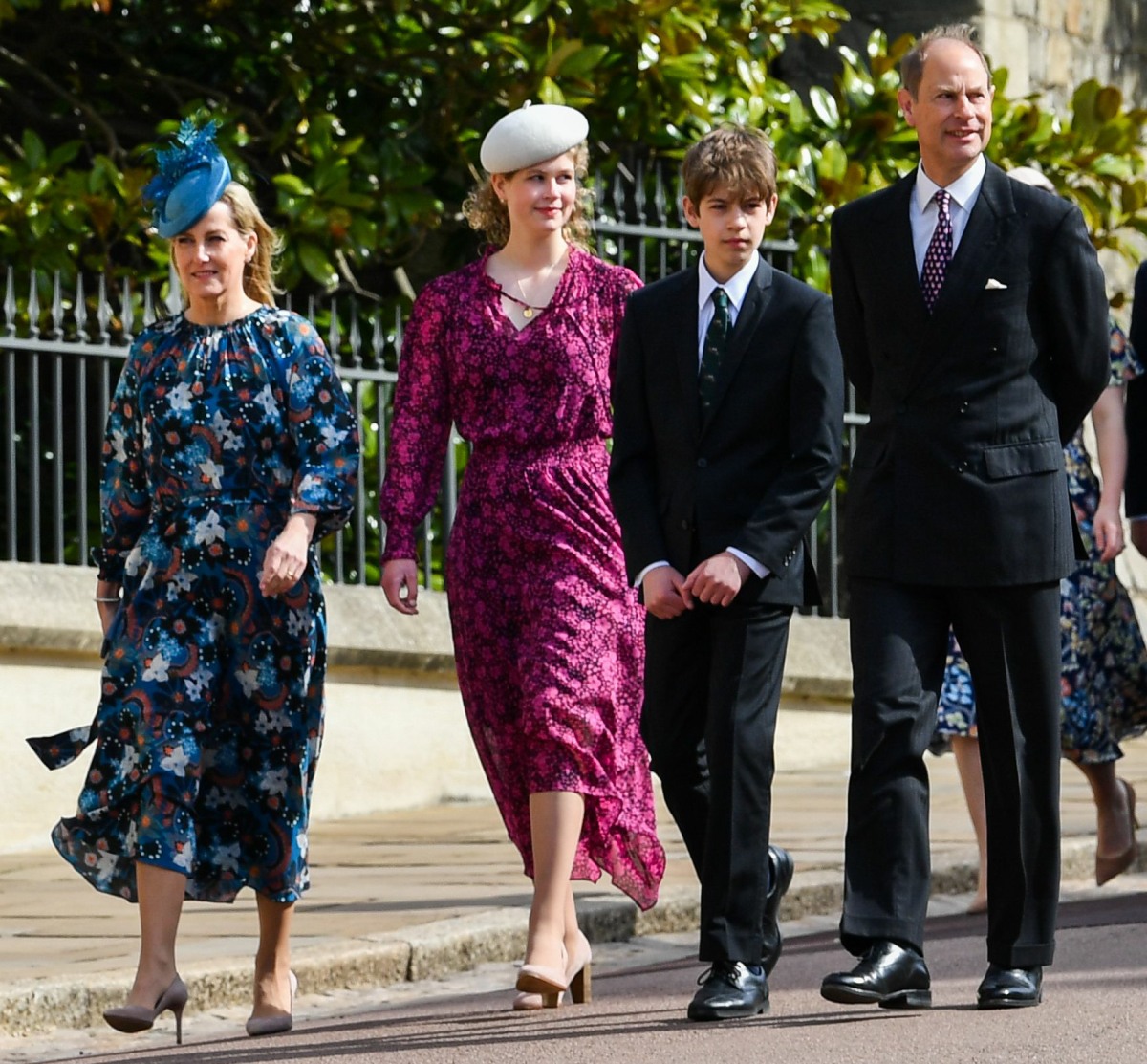 Photos courtesy of Avalon Red, Instar, Cover Images, Backgrid.