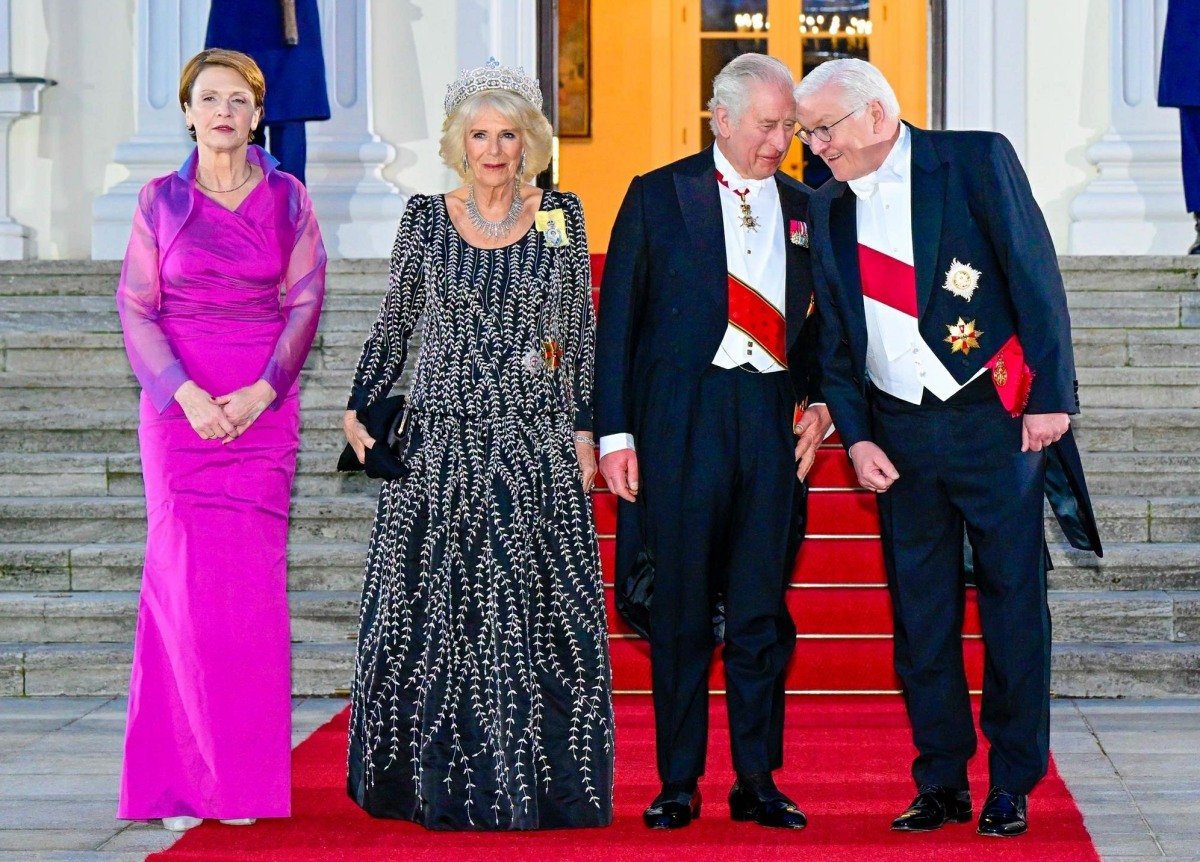 Here are some photos from King Charles and Queen Camilla's first day in Germany, although I feel like I should point out that their day got a pretty leisurely start. They didn't even arrive in Berlin until mid-afternoon! I looked it up – London to Berlin is less than a two-hour flight. C&C probably didn't even leave England until noon. Their day started with an official greeting at the airport, then a ceremonial welcome at Brandenburg Gate, where Charles and President Steinmeier did a walkabout for the people gathered there. I went looking for wide shots of the crowd at Brandenburg Gate to see how many Germans really wanted to see C&C. From what I could tell, there were literally… dozens. Maybe it topped out at about 100? Also, during the walkabout, a man offered Charles a Burger King crown. Charles declined. Now that he's king, he cannot sit on any foreign throne, nor wear any foreign crown, not even Burger King.
Then in the evening, Camilla got all dolled up in her most glittering horse tarp and they did the big state dinner at Bellevue Palace. I've said before that I actually think Camilla has okay style for her age, and I stick by that. She wore a Bruce Oldfield gown in black and silver. She paired the gown with the Queen Mum's Greville Tiara, aka the Boucheron Honeycomb diamond tiara and QEII's City of London Fringe necklace. Camilla got a shiny new medal in Berlin – the Federal Order of Merit, which was presented to her earlier on Wednesday, and which she wore at the dinner.
Anyway… Pres. Steinmeier's wife, Frau Büdenbender, does not look particularly pleased in any of these photos. Big same, babe. I liked her vivid purple gown though, she looked great.
Oh, here's the king's speech at the state dinner.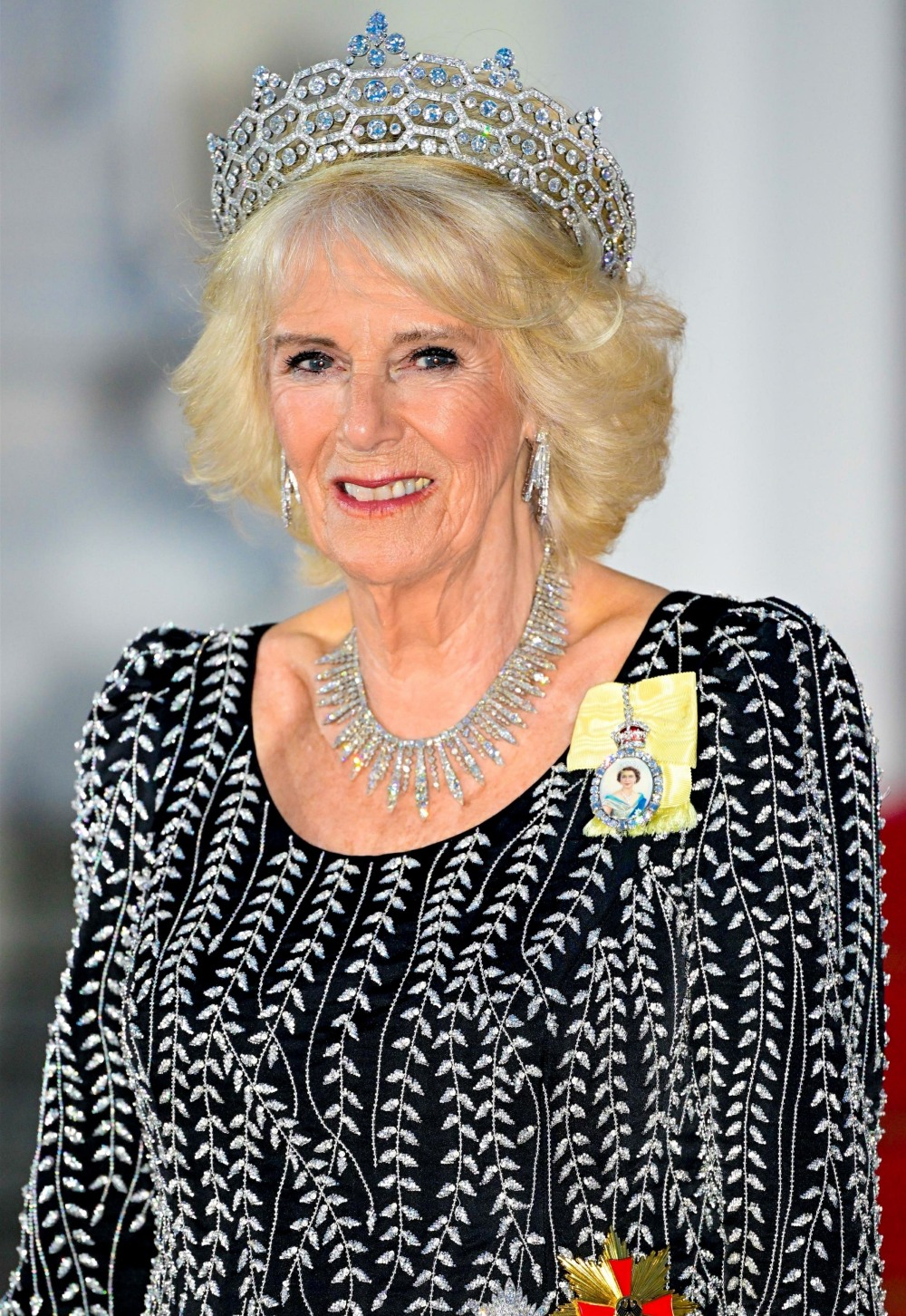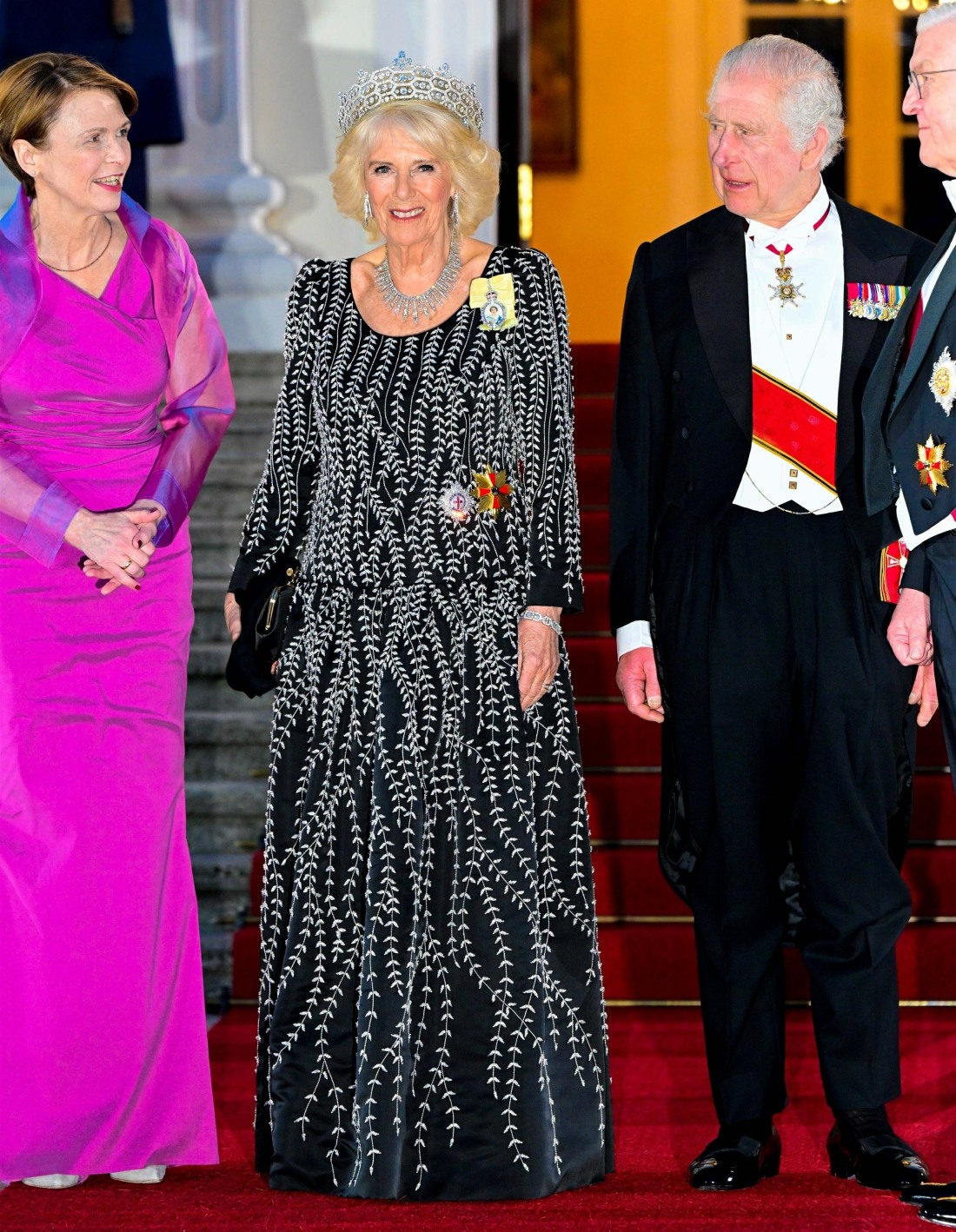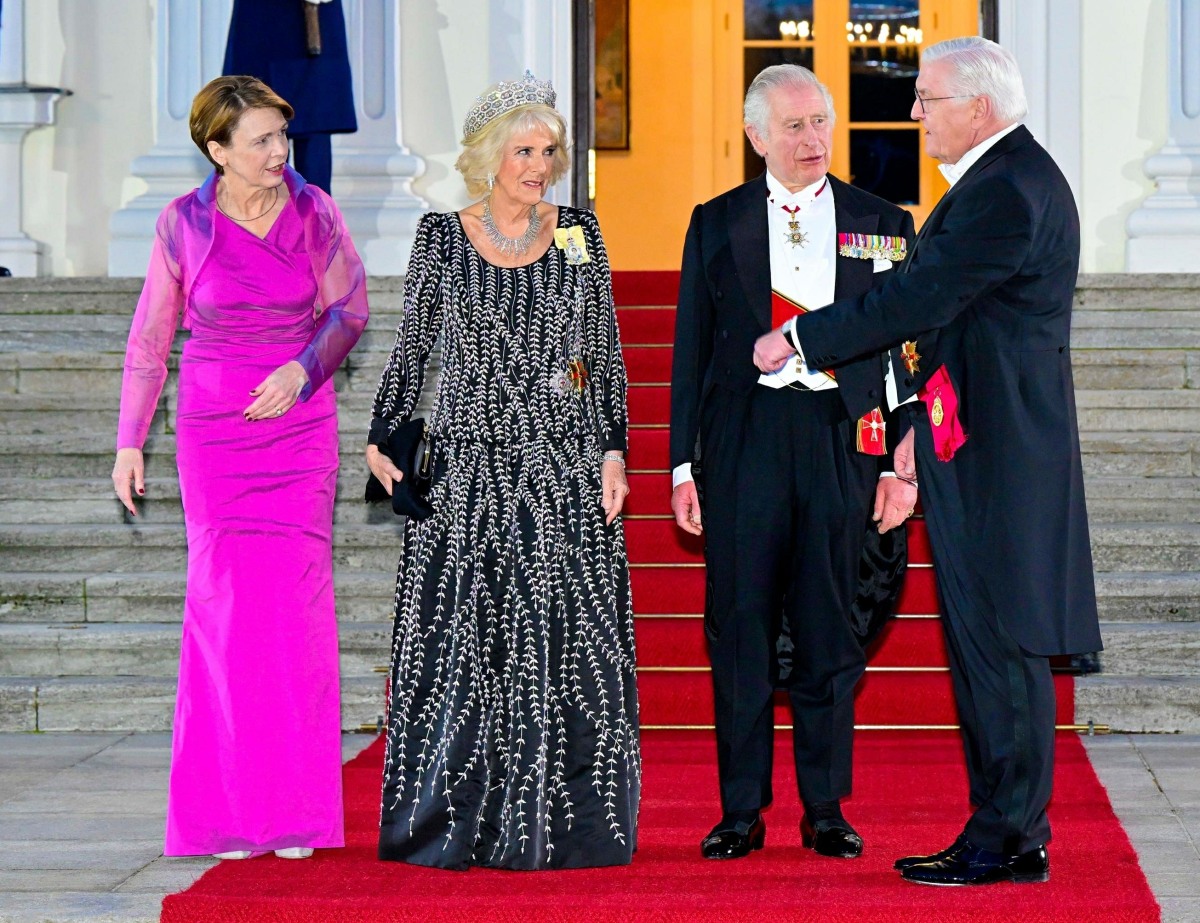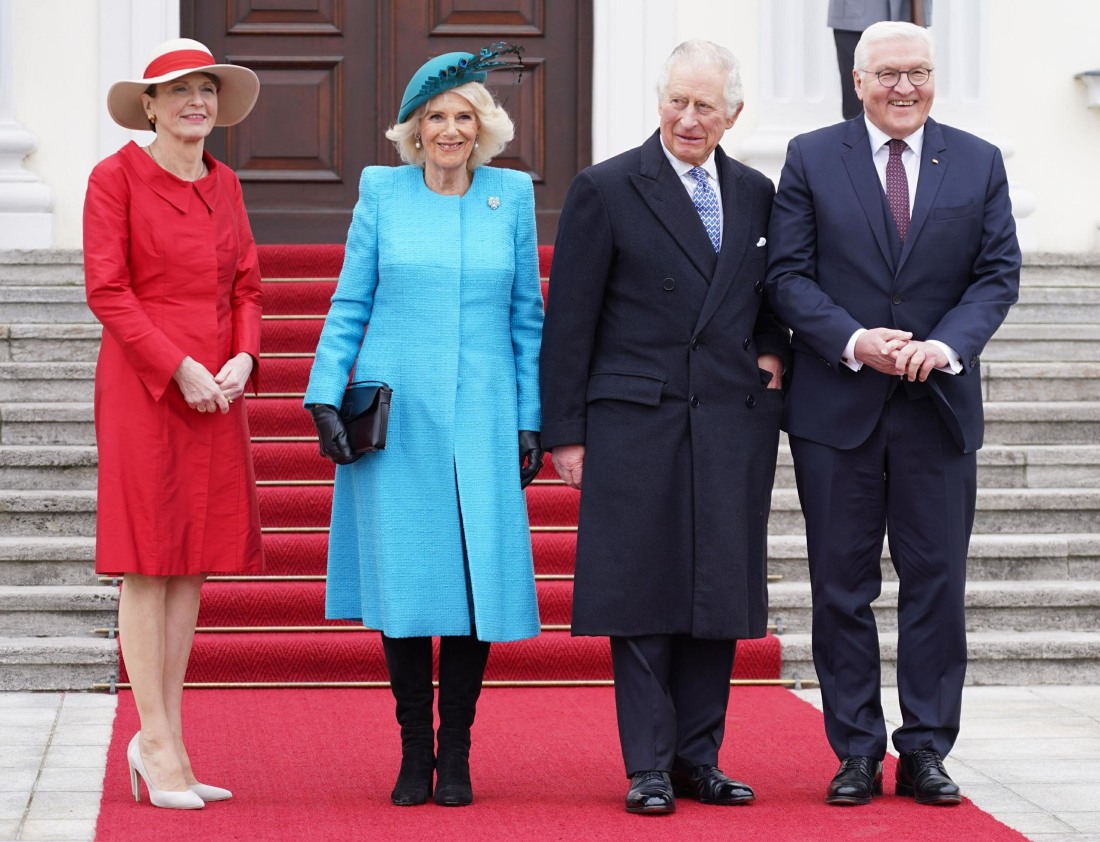 Photos courtesy of Avalon Red, Backgrid.