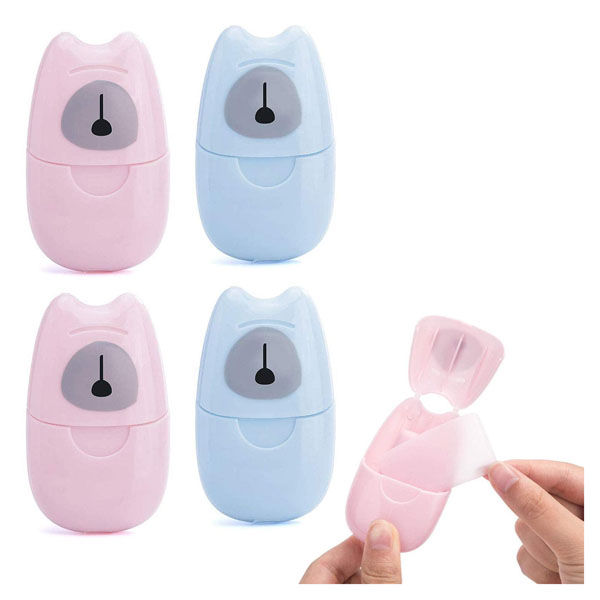 From CB: Now that Spring is here and it's tick season please wear high socks when you're hiking or walking on grass and use a high quality bug spray. I highly recommend Sawyer Picaridin Spray. Also I ordered the mini portable soap sheets we featured a couple of weeks ago. The little containers fit in my pocket and they work pretty well to wash my hands at the dog park, where there's water but no soap. They don't lather a lot, but I can tell my hands are clean after. Here are some more things Hecate and I are interested in on Amazon.
Get healthier, stronger nails and cuticles with this bestselling oil


Cucio Naturale cuticle oil is on sale for 42% off, making it $8.15 for a full 2.5 ounces of the milk and honey scent. Other scents and sizes are available at different prices. This has a whopping 115,000 ratings, 4.7 stars and an 8.9 on The Review Index. People rave at how much stronger their nails are and say that it's moisturizing for their hands too. " I've been using it for about a week and my cuticles are healed up and they look so much better." "Wow! This cuticle oil literally works overnight. Caution: the tiniest drop goes a very long way. This is the best investment I've made in keeping my cuticles from being dry and ragged." "This product definitely helps harden and grow my nails." "Such an amazing oil. I use it for my entire hand and elbows. It has healed my hangnails, my rough skin patches, and even smoothed calluses."
Upgrade your bathroom with a modern bath mat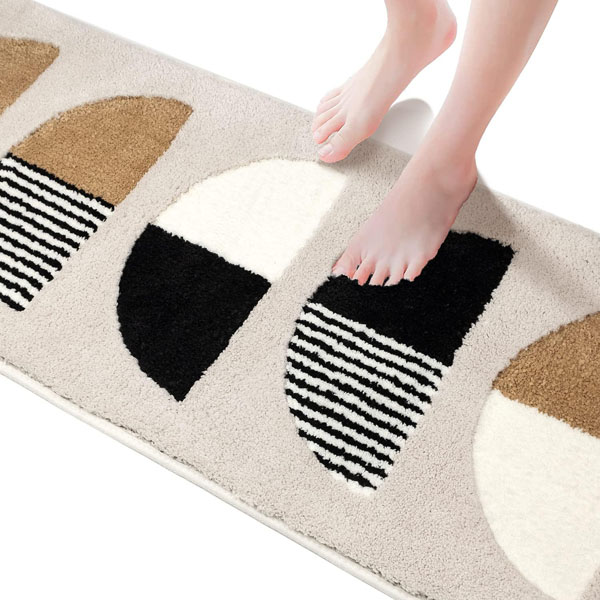 From CB: I bought this gorgeous bath mat runner last week and it makes my bathroom look so nice! I got the 20×47 Ivory version and it also comes in black and white version and in a smaller size. It's under $37 and is soft and absorbent. It's washable and didn't have a strong chemical smell when I opened it. This bathmat has 621 ratings and 4.5 stars. (It does not have a good Fakespot rating, but I vouch for it.) People like it as much as I do. "Loved the design and colors and it doesn't slip." "It's cute, the texture on the underside keeps it in place mostly well, and it's easy to clean via vacuum. I've also put it through a washing machine several times over the past months and it's maintained quality." If you're looking for a different but still modern style, these bathmats look really nice too.
Carpet tape could be just what you need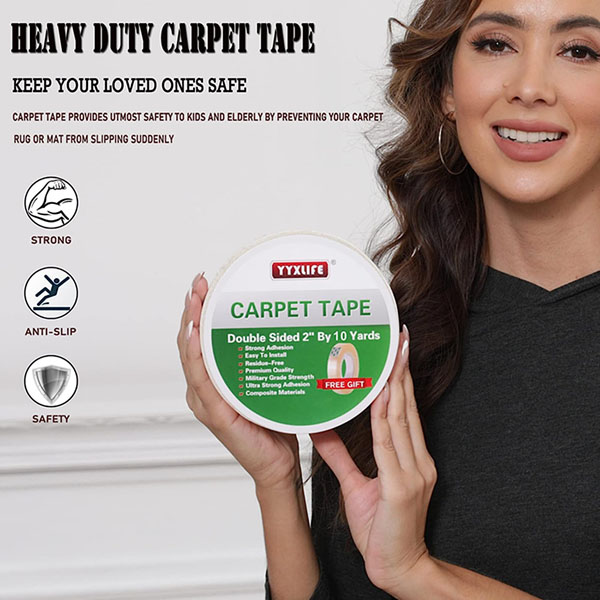 From CB: The area rugs in my living room slide around a lot and it's one of those mildly annoying things that I ignore. This carpet tape by XXXYLife is a bestseller with over 49,000 ratings, 4.6 stars and an 8.5 on The Review Index. People say it really works to hold their rugs and that it controls curling and sliding. "This is the best carpet tape I've ever used! I use it for lots of projects. It works fantastically for all my area rugs, throw rugs and door mats plus I use it to secure my kitty's beds on the shelves inside her kitty tower." "If you have a rug that won't stay flat you need this tape! My roommate and I bought a hall rug almost a year and a half ago. When we got it, it was rolled up and the ends were badly curved. Even with heavy stuff on the edges for MONTHS and command strips it was something that bugged me every day. Anytime we had a guest over, they would trip on the rug. I purchased this tape on a whim, and It's flat for the first time ever!"
Body wash with salicylic acid for smoother, clearer skin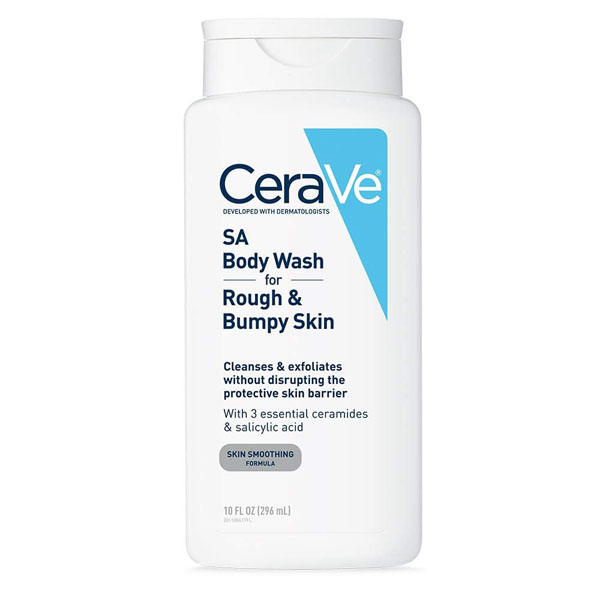 From CB: Cerave exfoliating body wash with salicylic acid and ceramides is formulated to help clear and prevent clogged hair follicles and body acne. It's fragrance free and said to be good for sensitive skin too. This has over 26,000 ratings, 4.6 stars and a B on Fakespot. People say it really cleared up their skin fast where other, harsher products didn't work. "It's scent free, leaves my skin amazing. I struggled from strawberry skin and this product has helped me a lot." "I (37F) have struggled with bacne since I was a teenager and have tried all of the usual OTC washes and sprays, and some more expensive ones. I avoid benzoyl peroxide because it ruins my clothes, towels, and bed sheets. I have just learned to live with it and avoided wearing clothing that exposes my back. But recently I started to breakout on my chest, torso, and lower back with itchy red bumps. After some research I tried this and the accompanying cream and I'm shocked at how quickly this has started to work! After a week or so my [skin] is clear… soft and healthy."
A luxurious serum with niacinamide for clearer, softer skin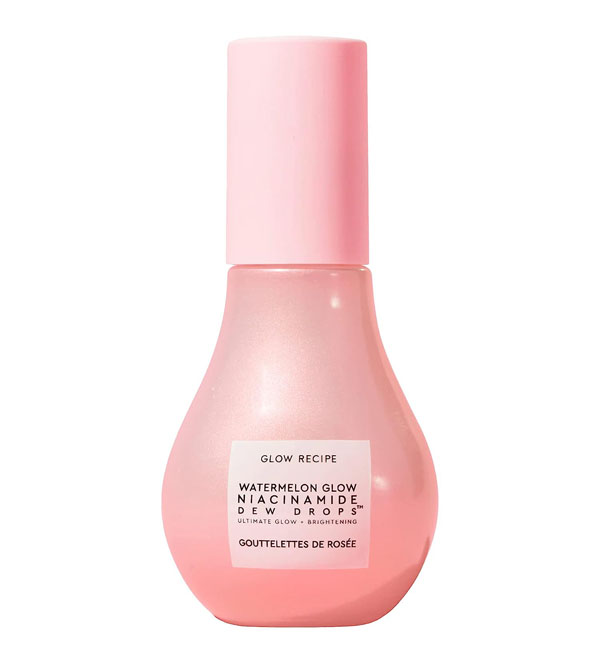 From CB: I got a sample of this awesome serum as my Sephora birthday present and I am definitely ordering a full size when it runs out. This serum by Glow Recipe smells like watermelon without being overpowering and it's moisturizing without clogging pores. This is pricey at almost $33 for 1.3 ounces, so if you're trying to save I recommend this more affordable and also awesome niacinamide from Cos de Baha that I've ordered many times. You only need a little of the Glow Recipe so it should last a long time though. It has over 3,100 ratings and 4.6 stars. People say it makes their skin look glowy and that it smells and feels great. "I was hesitant because of the price, but it's 100% worth it! It feels great and the smell is amazing too. It doesn't cause any breakouts and has not been an issue with my sensitive skin. I've never had so many compliments!" "This isn't like other niacinamide serums I've used, which can be harsh and drying. It's extremely moisturizing without feeling like it's pore-clogging and smells amazing! Would recommend if you have sensitive skin as well!"
Resistance bands help you get fit at home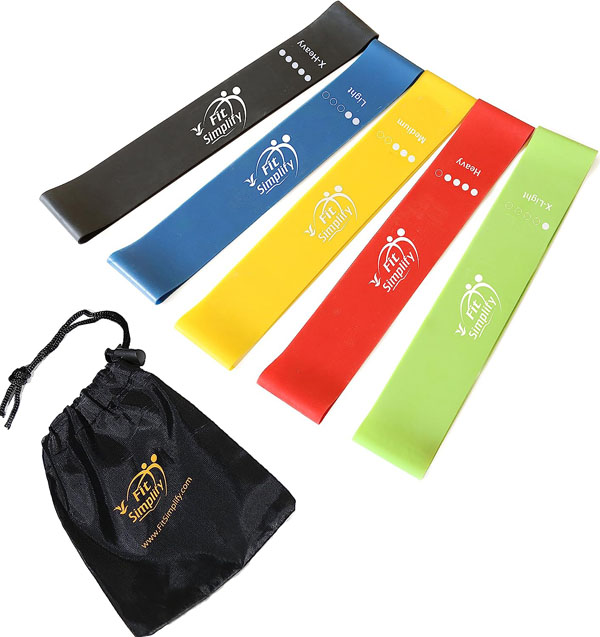 From Hecate: I've seen resistance bands for years but never knew their value. My trainer has me using them so I don't roll my knees and to help with my posture. They ended up being a main staple in my home workout when I can't get to the gym, both for keeping my form on track and to double the impact of lesser exercises. I'm a postmenopausal woman in her 50s and serious weight-lifters use them for a lot more than that. This five band set is normally $21 but it's on sale for $13 this week. The bands come range from X-light to X-heavy. They also have a handy little storage bag and… *drum roll* color choices! You can get primary colors or pastels. Or all of them to match your every workout mood! Over 116,000 people gave these bands 4.5 stars And Review Index gave them 7.9 out of 10. People love the range of resistance, "I use for my kickboxing class, and they help so I can go up in resistance when I'm ready. So far I'm at light. This set offers so many resistance ranges it's great." And this person is one after my own heart, "I first have to say I'm a Artist and love the colours! I love how easy it is to distinguish between different resistances with it clearly noted on each band." See, color choice matters!
A meat tenderizer you'll use for years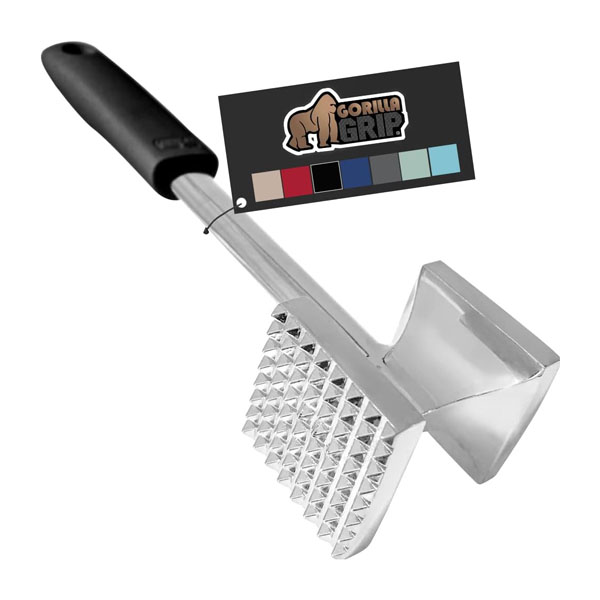 From Hecate: There are certain kitchen tools you always need like a meat tenderizer. I use my meat tenderizer at least once a week. Not only is it a cooking tool, it's a therapy when you've had a particularly bad week. Just grab a chicken breast and work your frustrations out on that sucker. And the good news is, once you get a decent meat tenderizer, it will last you forever. I think I've had the same one since college, hand to God. This Gorilla Grip tenderizer is really nice looking. It has everything you want: a pounder side, a tenderizer side, a strong handle and a rubber grip in different colors. This is usually $20 but it's on sale for $13 this week. It's also BPA free, food grade and dishwasher safe. Over 900 people rated it with 4.7 stars. People loved the proportion of the instrument, "The handle is long enough and has a good grip. It is also very easy to clean." And it's effective enough to flatten a steak, "Used it to flatten out sirloin steak for chicken fried steak, got them down to 1/8" in no time. Very solid tool." That's impressive, if you've ever tried it. FYI, this kind of thing makes a great housewarming gift, especially for a young person moving into their first place.
A novelty magnetic key holder so you'll never lose your spare keys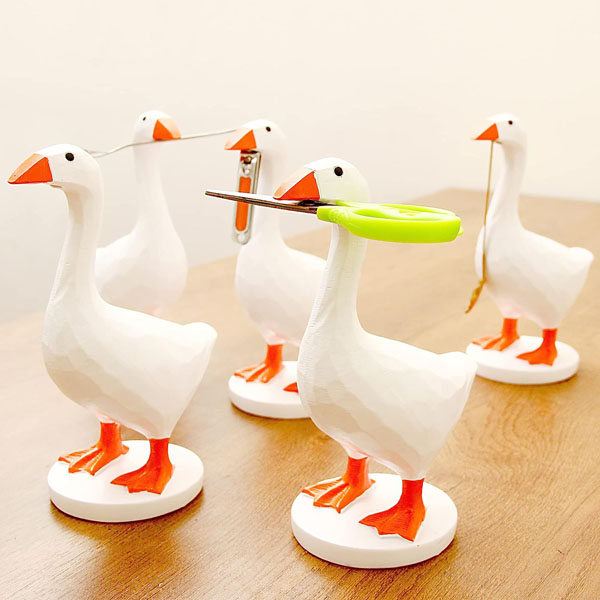 From Hecate: I'm not sure who needs this, but it's so funky, I'm pretty sure I'm going to end up with it. These little magnetic geese can help you keep track of things that might otherwise go missing, like keys and scissors. Who couldn't use a helpful goose in the house? How about three? And you can choose what type of goose too, Canadian or the… non-Canadian one. The goose is resin and the magnet is under the beak, so it looks like the goose is holding items in its mouth. That's the part that makes me laugh. I mean, I like geese as much as the next person, but there's something about a goose holding my keys that just endears me to it. I see the value in having them hold tasting spoons or measuring spoons when I'm cooking. It's 7 inches tall and 5 inches wide, so it serves as quirky decor as well as being useful. Each handmade goose costs $23. And while it can hold a variety of things, it seems most people really like them for their spare keys because it's so visible, "Love this goose. It holds our spare key so we always know where it is and makes me smile every time I see it." OMG this person is a genius, "Bought this to replace the elf on the shelf lol, the goose is now a klepto and has caused chaos!"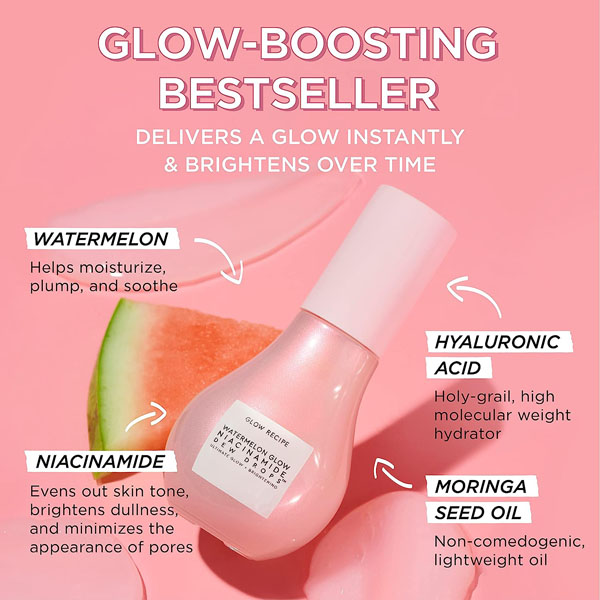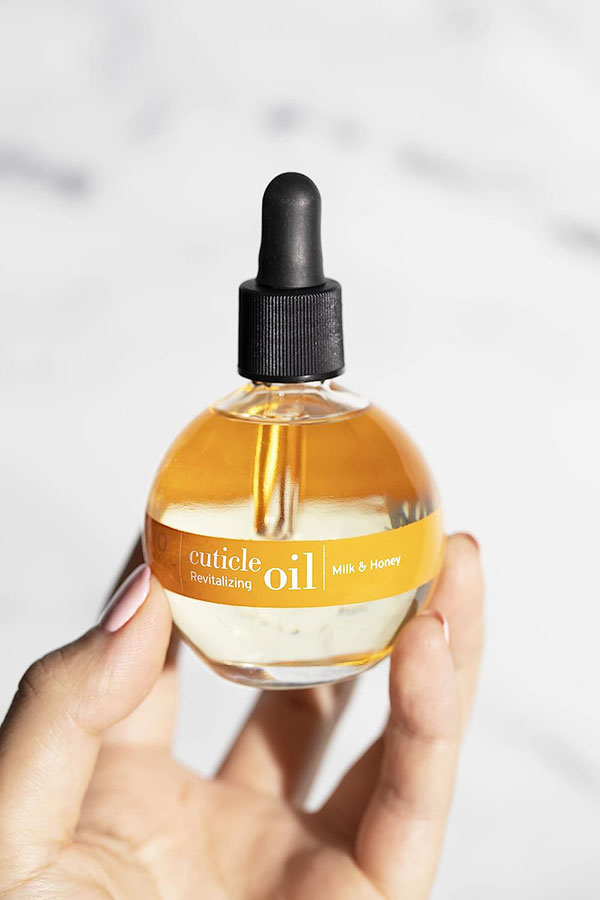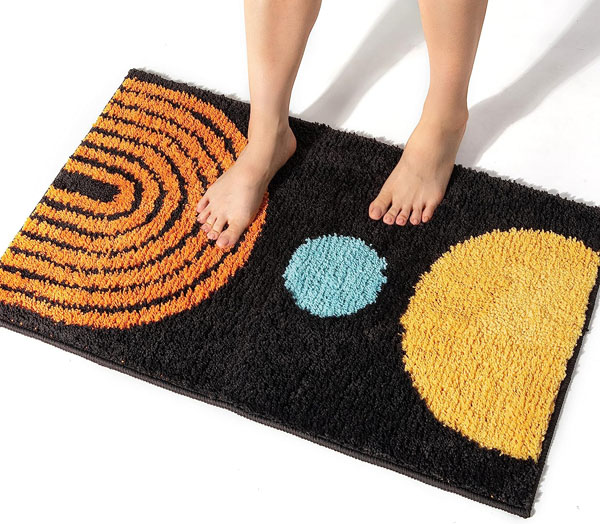 Thanks for reading and commenting on our affiliate post! If you make any purchases through these links we get a small percentage and appreciate it.