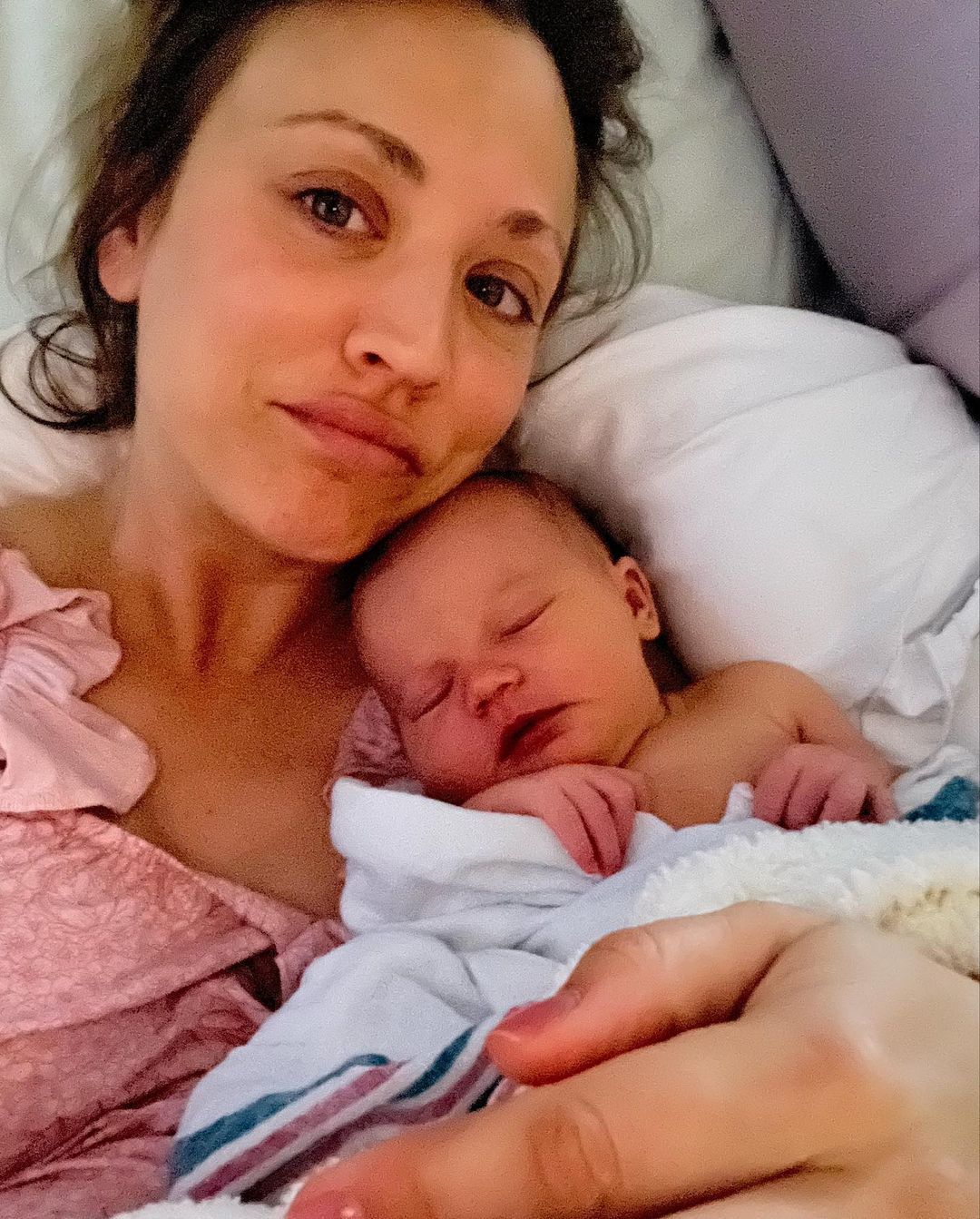 Kaley Cuoco and Tom Pelphrey welcomed their first baby on Thursday, March 30! They had a baby girl and named her Matilda Carmine Richie Pelphrey. Kaley and Tom both posted photos to Instagram marking the birth of their baby with sweet sentiments to their baby and to one another. This is super cute.
Kaley Cuoco and Tom Pelphrey are officially parents!

After the couple welcomed their first child on Thursday, a baby girl named Matilda Carmine Richie, they introduced the "new light of our lives" with some of their first family photos on Instagram.

"Introducing, Matilda Carmine Richie Pelphrey, the new light of our lives!" the new mom wrote. "We are overjoyed and grateful for this little miracle 💓

"Thank you to the doctors, nurses, family and friends who have helped us immensely over the last few days. We are blessed beyond belief 💗 @tommypelphrey didn't think I could fall even more in love with you, but I did 💗," added Cuoco, 37.

Pelphrey, 40, also celebrated the new addition with some sweet photos of the brood, starting the caption with a quote from 13th century Islamic poet Rumi: "You are the Soul of the Universe. And your name is Love."

"My heart is full of love and gratitude for this miracle…. 🤍Matilda Carmine Richie Pelphrey 🤍 3/30," he continued. Eternally grateful for the strength and bravery of my soulmate and best friend @kaleycuoco. You are incredible. 💪♥️"

A source previously told PEOPLE that the mom-to-be, 37, is "very excited about having their baby and ready for the big day."

Cuoco is also secure in her connection with Pelphrey as they prepare to embark on parenthood.

"She is very much in love and gets along great with Tom which makes things even better. She has found her soulmate," added the source.

Cuoco is excited to see the two grow into their new roles as mom and dad, with sources previously telling PEOPLE she believes Pelphrey will be a "hands-on dad."

"Kaley is comfortable about Tom as mate and father, comfortable about the big change the baby will have in their lives, and comfortable about her work," said the source. "They are preparing for the arrival which isn't far off. She is in a good place."
So, the baby really was due any day now when they posted their maternity photo shoot with the pup siblings. The dogs don't have to wait to meet their human sister any longer. I like the name Matilda and as I thought, it's a name we've heard before, but isn't super common. Carmine seems to be a family name on Kaley's side and I'm guessing it's the same for Richie for Tom. I do think the source that spoke to People about Tom and Kaley being soulmates is laying it on a bit thick and is clearly compensating for them getting together right after she said she'd never get married again. If that makes her feel better, then go for it. Anyway, congratulations to Kaley and Tom! Matilda is super cute.
Photos via Instagram