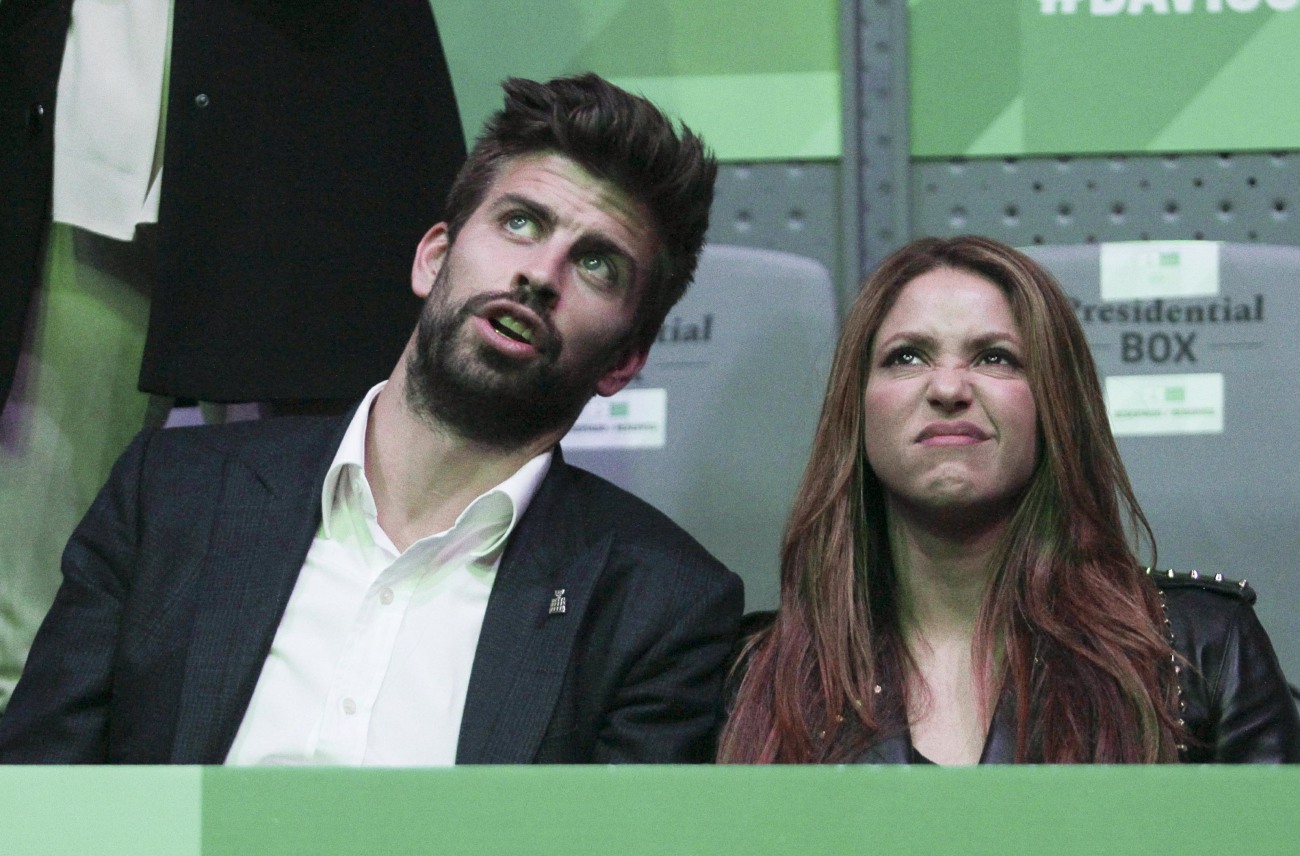 Gerard Pique is such a loser, and he's staggered from one catastrophe to another ever since Shakira dumped his cheating ass. He's stuck with Clara Chia, his young jam-eating tart with the split ends, and he's growing even more arrogant. A few weeks ago, he spoke to a Spanish outlet about his life post-Shakira, and he said: "I am very happy. There have been changes in my life and I have been able to maintain my happiness… The day I die, I will look back and hope that I have always done what I wanted to do. I want to be true to myself. I'm not going to spend money cleaning up my image." Crash cut to a few days ago, and Gerard is whining about how Shakira's fans are always in his mentions, calling him a cheating dog and a f–king loser.
"In the beginning, it was bad and it reached a point where if I had let things get to me, I would have thrown myself off a cliff," he confessed in his native Spanish, adding that it was his nonchalant attitude that saved his mental health. Piqué further talked about how "95 percent" of people's issues arise when they "tend to care about things that aren't that important." In his opinion, the only things worth worrying about are "serious health issues, family and relationships."

However, his relationship proved to be a point of contention when he and Shakira, 46, called it quits after 11 years together.

"For example, my ex is Latin American … you can't imagine [the comments] I've gotten on social media from her fans. Millions of barbarities! But I don't care about any of it. Honestly, not at all because I don't know them. These people have no lives and why should I care? I'll never meet them, they're robots, you know?"
I love it when douchebag cheater scumbag liars react to criticism and accountability with self-pity. How dare people say mean things to me after I cheated on the mother of my children! After I disrespected her constantly and brought a 22-year-old bimbo into our home to f–k in the bed I shared with my life partner! And the stuff about Latin Americans… well, what a bigoted dickhead. Shakira responded with this:
Orgullosa de ser Latinoamericana.
🇧🇿🇨🇷🇸🇻🇬🇹🇭🇳🇲🇽🇳🇮🇵🇦🇦🇷🇧🇴🇧🇷🇨🇱🇨🇴🇪🇨🇬🇫🇬🇾🇵🇾🇵🇪🇸🇷🇺🇾🇻🇪🇨🇺🇩🇴🇭🇹🇬🇵🇲🇶🇵🇷🇧🇱🇸🇽

— Shakira (@shakira) April 3, 2023
Meanwhile, Shakira has now departed Barcelona and Spain entirely. She always planned to move to Miami when she finished dealing with Pique, and apparently her move needed to happen now because Pique's father served her with an eviction notice. Like… wasn't Shakira paying for everything about their life in Barcelona? Why is Pique's family serving her with eviction notices when she could buy all of them?
Photos courtesy of Backgrid, Instagram.