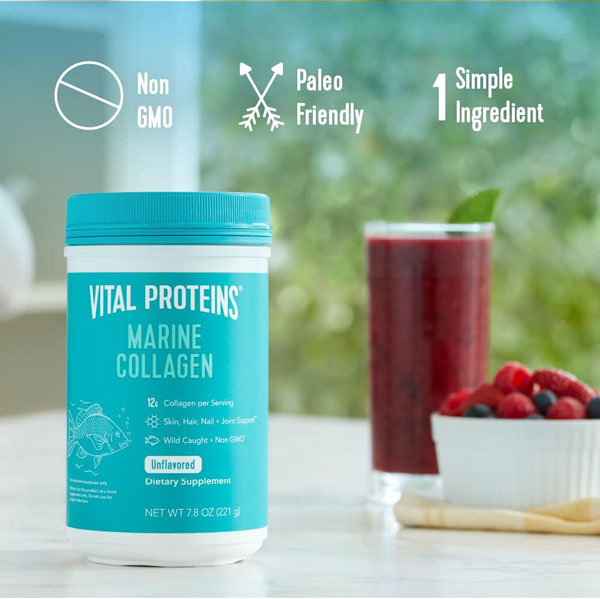 From CB: My nails are so hard and strong lately and I think it's because of the marine collagen! It's impressive how much stronger they are. I also use this bestselling cuticle oil. Here are some more things that Hecate and I are looking at on Amazon.
Foaming dry shampoo for a fresher smelling dog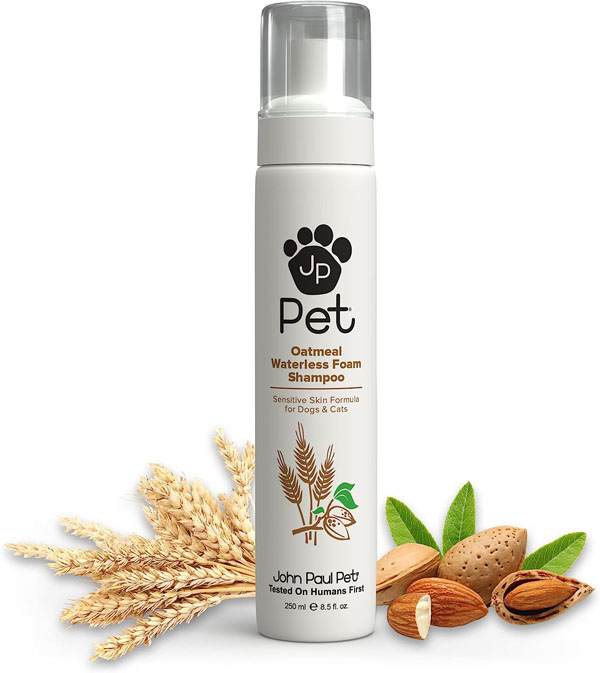 From CB: My dog loves to play in puddles and gets smelly in between his grooming appointments. I bathe him myself but it's not the same. I looked through so many dry foaming shampoos for dogs and most had complaints they were too perfumey, but not this one. This foaming dry shampoo by John Paul Pet is formulated with oatmeal, aloe and chamomile. This listing has over 2,800 ratings, 4.4 stars and a C on Fakespot. Pet owners say it smells nice without a strong scent, that it reduces itchiness for their dogs and that they're surprised at how well it cleans. "This product is amazing. My 9 yo dog had surgery with multiple surgery sites… her skin is normally quite itchy, she takes a daily prescription med to stop the itching, but even that was not enough to stop the itching after the surgery. I looked at so many dry shampoos, and wanted one that wouldn't overwhelm her with scent. This product is magic- it left her feeling and smelling a million times better. After using it on her whole body, even around her face where she is quite sensitive, she settled down into the most relaxed, peaceful sleep she had had in days."
Liquid exfoliator that will transform your skin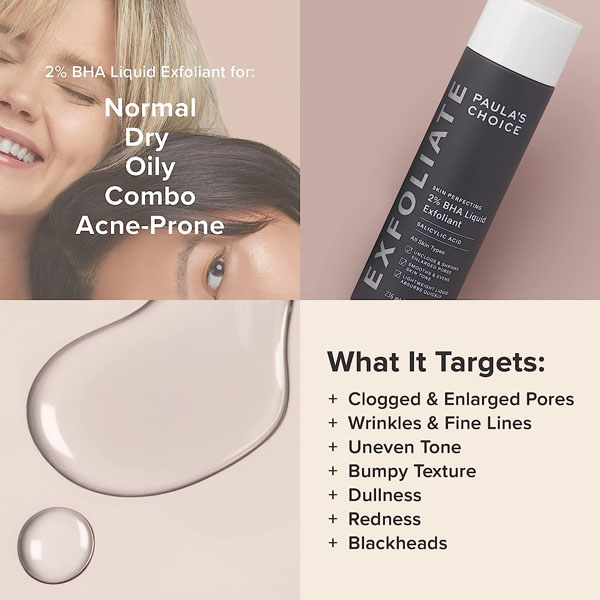 From CB: I bought a one ounce bottle of Paula's Choice Exfoliate a while ago and didn't try to use it until I developed tiny pimples on my nose from sleeping in a Breathe Right strip. The pimples were gone within a few hours it was amazing! This stuff is a bestseller for a good reason. Paula's Choice Exfoliate with salicylic acid has over 85,000 reviews, 4.5 stars and 8 out of 10 on The Review Index. People say it clears up acne, evens out their skin tone, and makes their skin healthier than anything they've ever tried. "I cannot believe how quickly this exfoliator cleared up and soothed my angry, persistent hormonal chin acne, I am absolutely floored!" "This has changed my skin for the better. All the usual bumps of normal skin build up and dead skin cells… gone."
Privacy film that lets in light and makes rainbows in the sun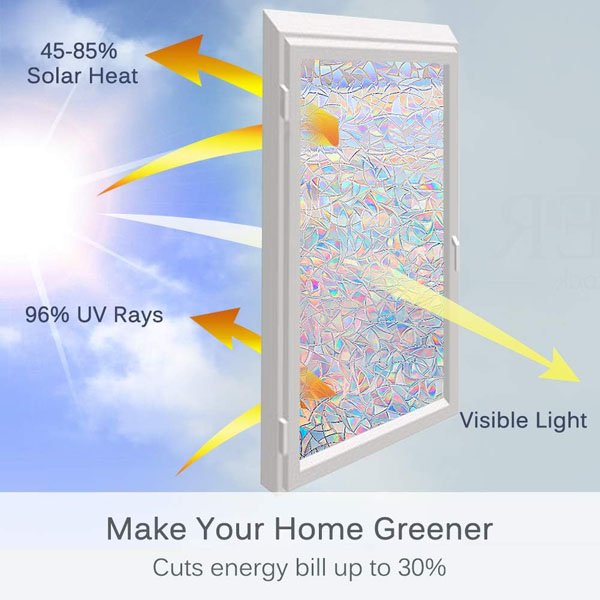 From CB: I want to remove the dated window treatment in my bathroom but I don't want to install a shade. This bestselling stained glass-look privacy film by Volcanics comes in so many sizes suitable for any window or door. This has over 48,000 ratings, 4.6 stars and a B on Fakespot. People say that it's easy to install, that it stays put and that it gives privacy while letting the sun in. Plus bonus, it makes rainbows. "This goes on so easy and sticks right to the window." "Application was super easy, I have plenty left over after buying the smallest roll size, and this provides enough coverage to block neighbors from seeing inside, while putting out an astonishing amount of color. "
Calming serum for a smoother complexion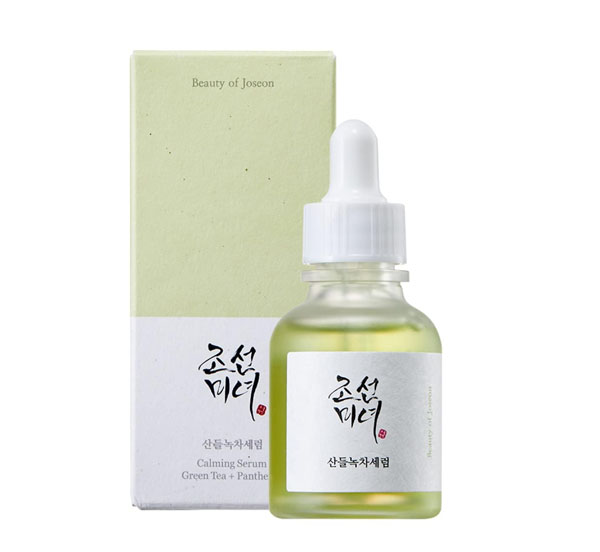 From Hecate: This serum uses mugwort, green tea and vitamin B for a smoother, brighter complexion and calmer skin. However all of that is very moisturizing and stimulating so you will still get amazing results. This calming serum is $17 but there are other options for anti-aging or multi-packs if you want a variety. The serums got 4.5 stars from almost 2,000 reviews and Review Index gave it 7.7/10. This review was titled 'Skin Like Glass', "We would put it on at night after washing our faces and let it do its thing. Every morning I'd wake up and my face was clear & all one color." Others said it really does help calm skin down, " ordered this on a whim as I had a gift card and I swear it's heaven sent. It made my skin so soft (the calming serum) calmed it down, reduced redness."
Sunscreen applicators to help your children get into the habit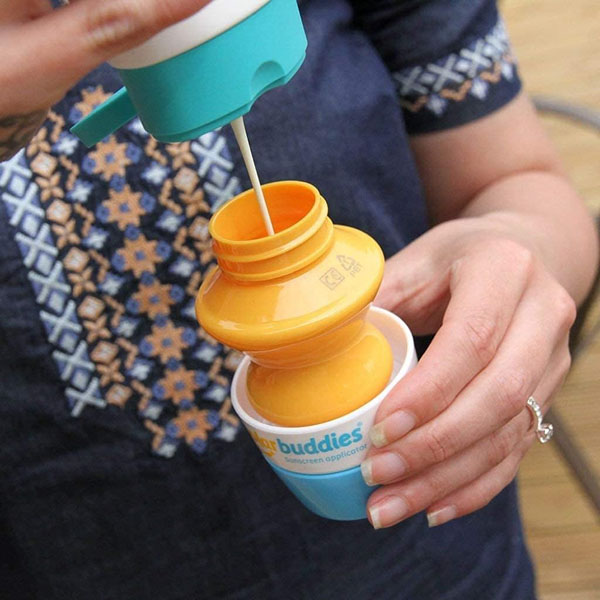 From Hecate: This made its rounds on the morning shows and seems gimmicky but I see it as a training device. The solar travel buddy is just a sunblock lotion applicator. It's portable and cute and will get your kids to begin good sun habits. And because it uses a roller and lotion instead of spray, you can track their coverage to make sure they're doing it right. If they practice early, you won't have to worry when they're teens. Plus, the roller head will make sure application is more even and thorough. Each applicator is $16 or two for $24. They come in different colors so you can get unique ones for each kid (or adults). It has over 4000 reviews who gave it 4.5 stars and a B on Fakespot. People like how easy it is, "Ease of application of sunscreen for adults and kids. The design make it easy to hold and to refill." Many preferred it over spray, "This is perfect for anyone who is not able to use sunscreen in spray on form. Less mess, easy to apply, just add your own sunscreen of choice." A few suggest you still rub the lotion in a little, but still highly recommend it.
Replace your makeup brushes with a colorful, soft set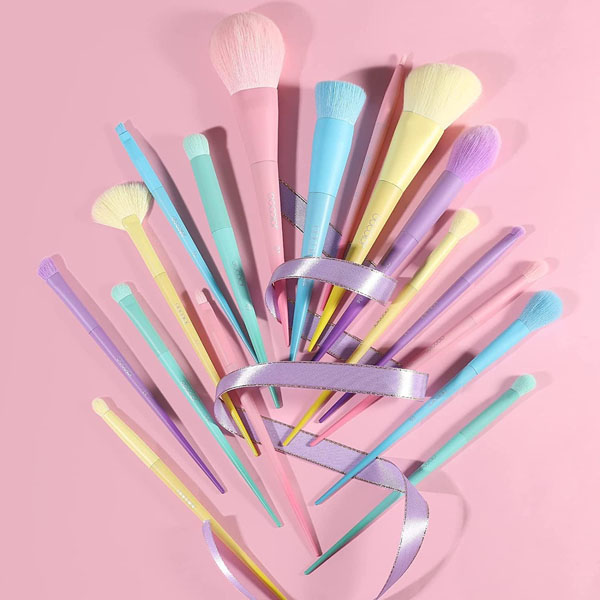 From Hecate: My makeup brushes are shot and I need to replace them. I love the colors these Docolor sets come in. It's a 17-piece set with blenders, brushes and bags and they come in neutrals, neon, pastel, pink or a tropical set that includes an eye shadow palette. The prices range from $12-$43 depending on which option you choose. I love the neutral choice, personally. Over 7,000 people rated the brushes with 4.7 stars and Fakespot gave them a B. This person said they weren't expecting much but was pleasantly surprised, "I'm an experienced make up user and have used all types of brushes. These brushes are so good. You're able to pack on color, blend or do whatever you want and they work so well." Others said they rival the more expensive brands, "I have alot of brushes from different brands. These are kinda up there with my good brushes. Price is great." A lot of people talk about how soft they are.
Kitchen shears you'll wish you bought earlier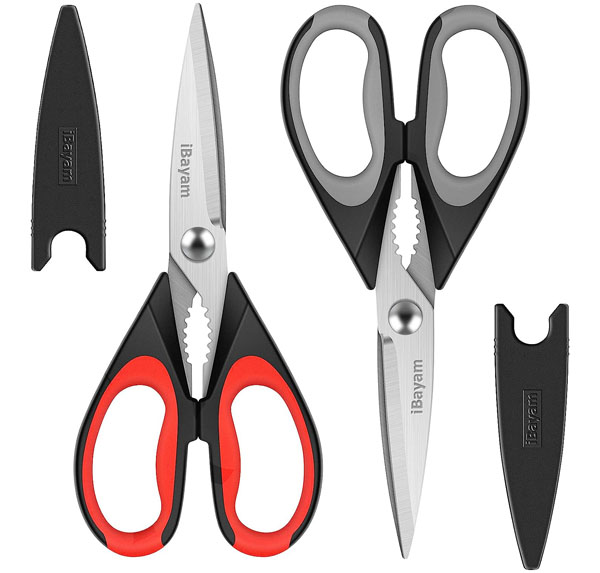 From Hecate: I use my kitchen shears all the time. I use them almost as much as my knives. I only have one pair but I'm thinking of getting a second so I can have one for herbs/dry goods and a second for meat. I'm stunned at how well reviewed these iBayam shears are. Especially as they are only $10 for two – and they are on sale for $9 this week. Not only that but they come in a variety of colors! Over 40,000 people gave them 4.8 stars and the Review Index says they get 9.5/10. This person said theirs lasted for two years, "Very easy to clean, never rusted. I have used this to cut paper, cut through cooked chicken bones, cut through staples, tape, boxes, plastic. Great price at eight for two pairs. Definitely worth it." Oh, I would've shouted at anyone I saw using them on paper. People confirm they are sharp enough to do the job, "I was so surprised how sharp they are. So be careful. I really like them and they seem to be easy to handle." I like that they have a cover for the blades, too, because I only have one shear hole in my block so my additional pair will have to go in a drawer.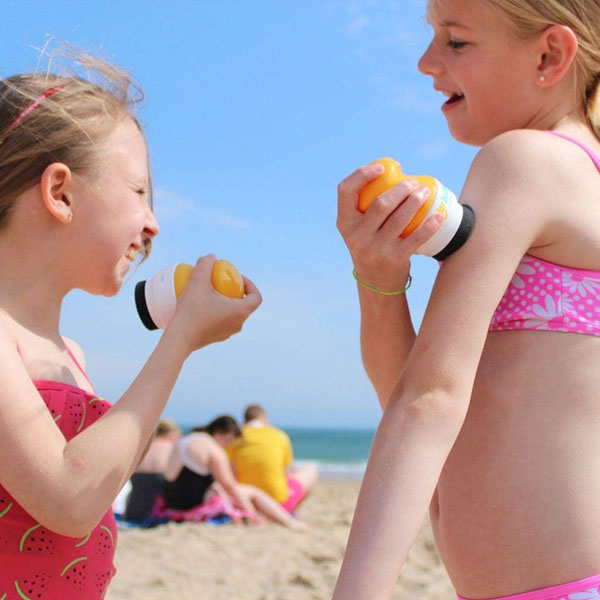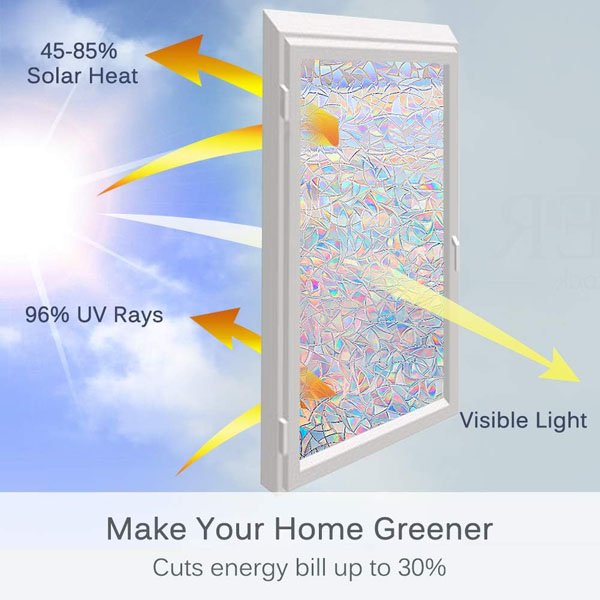 Thanks for reading and commenting on our affiliate post! If you make any purchases through these links we get a small percentage and appreciate it.