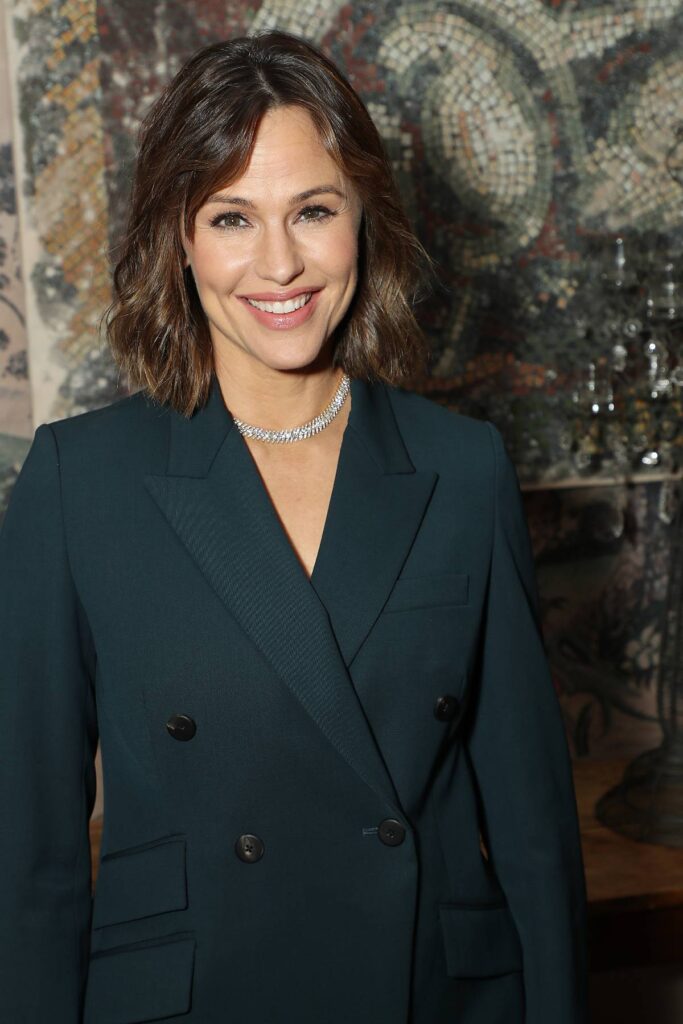 Jennifer Garner has a new Apple TV+ mini-series out based on the Laura Dave book, The Last Thing He Told Me. I was going back and forth on reading the book. Now I'm debating if I read it or just watch Jen's series instead. It's got a great cast with Nikolaj Coster-Waldau, Aisha Tyler and Angourie Rice (Siobhan from Mare of Easttown). But Jen's the lead and she's out promoting it. She said the project spoke to her because it's so much about becoming a parent (she plays a stepmom to Angourie). While on Today, Hoda Kotb and Savannah Guthrie asked how Jen was able to keep her kids off social media. Jen said she requires them to submit a scientific argument of the benefits if they want to log on. However, she acknowledges that while it's worked to keep 17-year-old Violet off, she's got "a few more to go" and who knows if she'll hold out on her decision.
The 50-year-old actress served as a guest on Tuesday's installment of Today and told hosts Hoda Kotb and Jenna Bush Hager that she challenged her teenagers to show her how social media can be beneficial.

"I just said to my kids, 'Show me the articles that prove that social media is good for teenagers, and then we'll have the conversation,'" said Garner, who shares daughters Violet, 17, and Seraphina Rose, 14, along with son Samuel, 11, with her ex-husband Ben Affleck.

She added that she also told her three children to "Find scientific evidence that matches what I have, that says that it's not good for teenagers. Then we'll chat."

As for how they're coping without social media, Garner said, "My eldest is grateful."

The Yes Day star added that only time will tell if she has a change of heart with her two younger children.

"We'll see. I mean, it's a long haul," she shared. "I have a couple more to go, so just knock on wood. We'll see if I really hang in there."
People via
Today
]
The article said it was Hoda and Jenna Bush Hager but that's not correct. Jen came back on in the fourth hour and hung out with those two, but the social media discussion happened with Hoda and Savannah. I love Jen's 'submit an article to support your request' approach. I'm all for making kids do their own research for what they want. My oldest was getting some of his political information from Discord servers and other spurious outlets. So we started asking him to cite sources for his more dubious claims. It's forced him to look up information before he brings it into discussion. Jen's article research would have the same effect. By having to find the information, the kids will read up on the pros and cons of social media. She's said before her kids have more to worry about because both her parents are famous. Now they have a famous stepmom. I think Jen's doing this right.
As far as holding out, I hear ya' Jen. If Violet is "grateful" to not be on social media, it makes it easy to stick to her guns. But if Seraphina or Sam get vocal, she might change her mind. It's the Law of Multiples – we just don't recognize who we are as parents by time we get to the last one! But seriously, parents change the rules/minds for a variety of reasons. Sometimes they just change, sometimes it's because of who the kid is, sometimes it's circumstances. I appreciate Jen acknowledging this about parenting.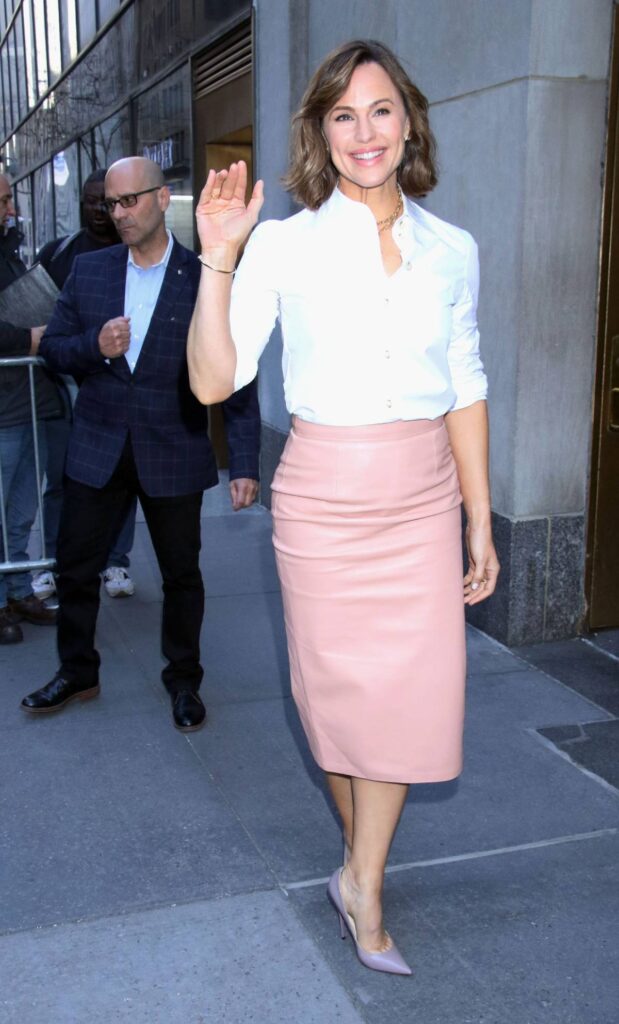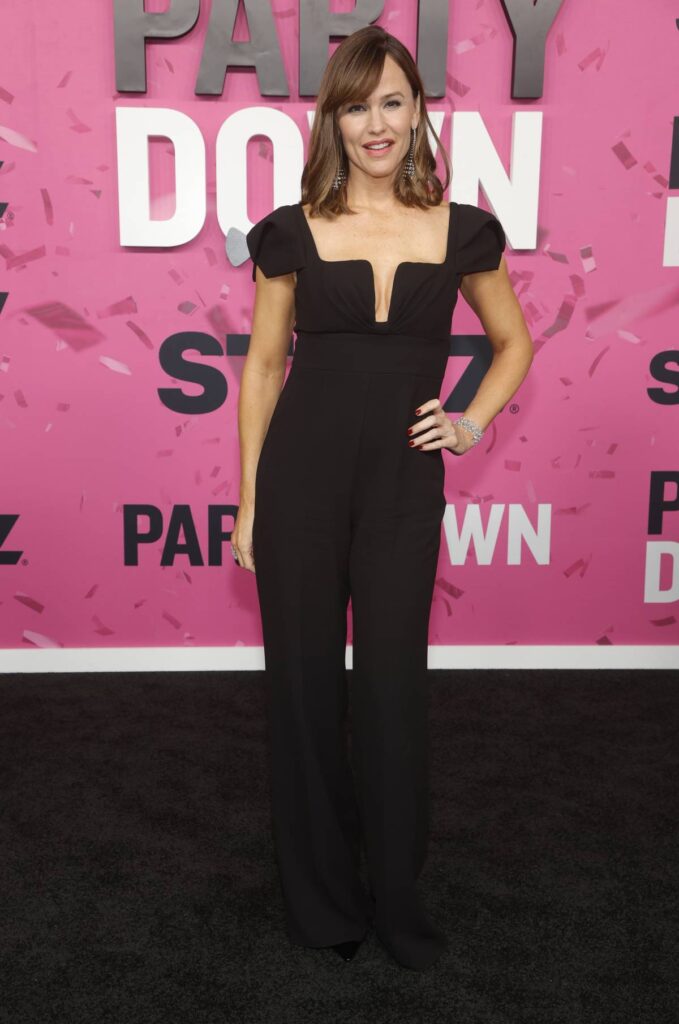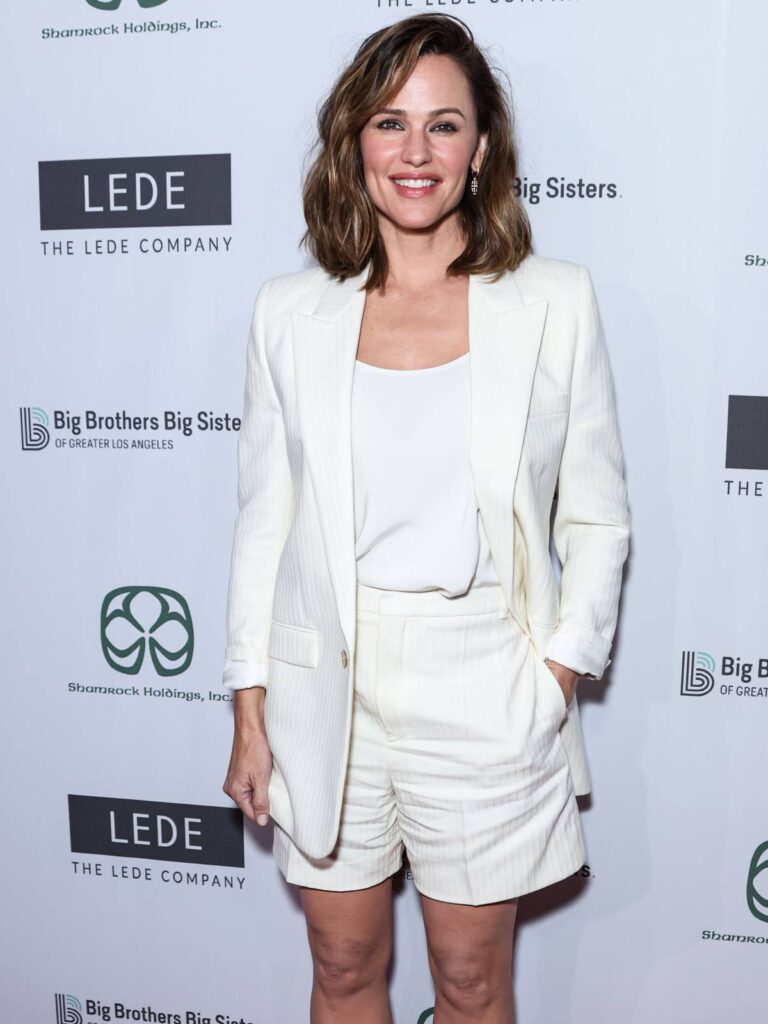 Photo credit: CoverImages and Xavier Collin/Image Press Agency/Avalon