Last year, Lily Rose Depp appeared on the cover of Elle Magazine, and her cover interview was very bad. She made some extremely tone-deaf comments about her nepo baby status and how she doesn't believe anyone actually cares about how privileged she is and how she's had everything handed to her on a silver platter. It was so bad that a steady stream of models and fashion-industry types came out to offer some very pointed criticism of Lily-Rose and her nepo-baby ilk. Well, Lily Rose covered a recent issue of I-D magazine, mostly to promote her new HBO series, The Idol. She's got a lot of projects coming out this year, and she's still (cough) a Chanel brand ambassador. She once again addressed her nepo baby status. Some highlights:
Playing an aspiring pop star in 'The Idol': "I've dreamt of roles like this for forever. I just don't think that you could give an actress a greater gift than a role like this. This has been the most meaningful and important project that I've ever done, and the thing that I'm the proudest of. I don't know where to begin. Jocelyn is the most wonderfully complex character. She's so fascinating. A mystery. After a year of living with that character, I'm still obsessed with her. I just want to keep digging deeper."

Growing up in Paris & LA: "My parents are artists, and so I was really always encouraged to explore whatever I wanted to explore. I've always loved putting on a show since I was a little girl. I used to dress up and dance around."

Her first acting job: Kevin Smith was filming a horror movie, Tusk, which featured Johnny Depp. Lily-Rose was on set and pretty casually told to jump into a scene, which was enough to pique her curiosity for acting. "I had so much fun that day, even though I had no clue what I was doing. I still sometimes feel like I have no clue what I'm doing."

Working with Chanel: At fifteen, she fully leapt into the public eye by embarking on a global ambassadorship role at Chanel, who her mum had worked with since the 90s. "I met Karl (Lagerfeld) for the first time when I was eight with my mom," she remembers. "He had an almost childlike quality. He wore his sunglasses a lot, and obviously had that iconic look. But, when you looked him in the eyes, he had this beautiful purity about him. And he was the most fun person to sit next to at dinner."

She battles Imposter Syndrome: "You just have to jump in and have some kind of faith that, if they've chosen me, then hopefully I've been chosen for a reason. That's all that you can do. By that same token, I think that there's nothing more exciting than being like, 'Wow, I'm so nervous. I feel so challenged by this. How on earth am I going to pull this off?' You could ask for no better fuel to make you want to work really, really hard. 'Okay, I really don't want to f–k this up, so let me work as hard as I possibly can to make sure that I have left no rock unturned.' If you're not scared, then what's the point? I like the fear a little bit."

On the nepo baby conversation: "I'm so careful about these conversations now. I feel like my parents did the best job that they possibly could at giving me the most 'normal childhood' that they could. And obviously, that still was not a normal childhood. I'm super aware of the fact that my childhood did not look like everybody's. But at the same time, it's all that I know, so I have had to find comfort in it somehow. I'm really lucky that I've been surrounded by people who value normalcy and who value real life and I think that's the only way to exist in this world and not go insane."
"Obviously, that still was not a normal childhood…" I don't think anyone is saying that Lily-Rose sucks because she didn't have a normal childhood, or that her parents introduced her to artists, fashion designers and directors since she was a baby. The issue is that she still doesn't see how easy she's had it, how her parents' connections gave her every job she's had since she was 14 years old. I understand that none of these nepo babies want to say "yeah, I've had a cool life, I had everything handed to me, it's amazing." They can't say that because they don't even realize it. It's absolutely hilarious that she's talking about having imposter syndrome too. Like, girl, you have imposter syndrome for very good reason.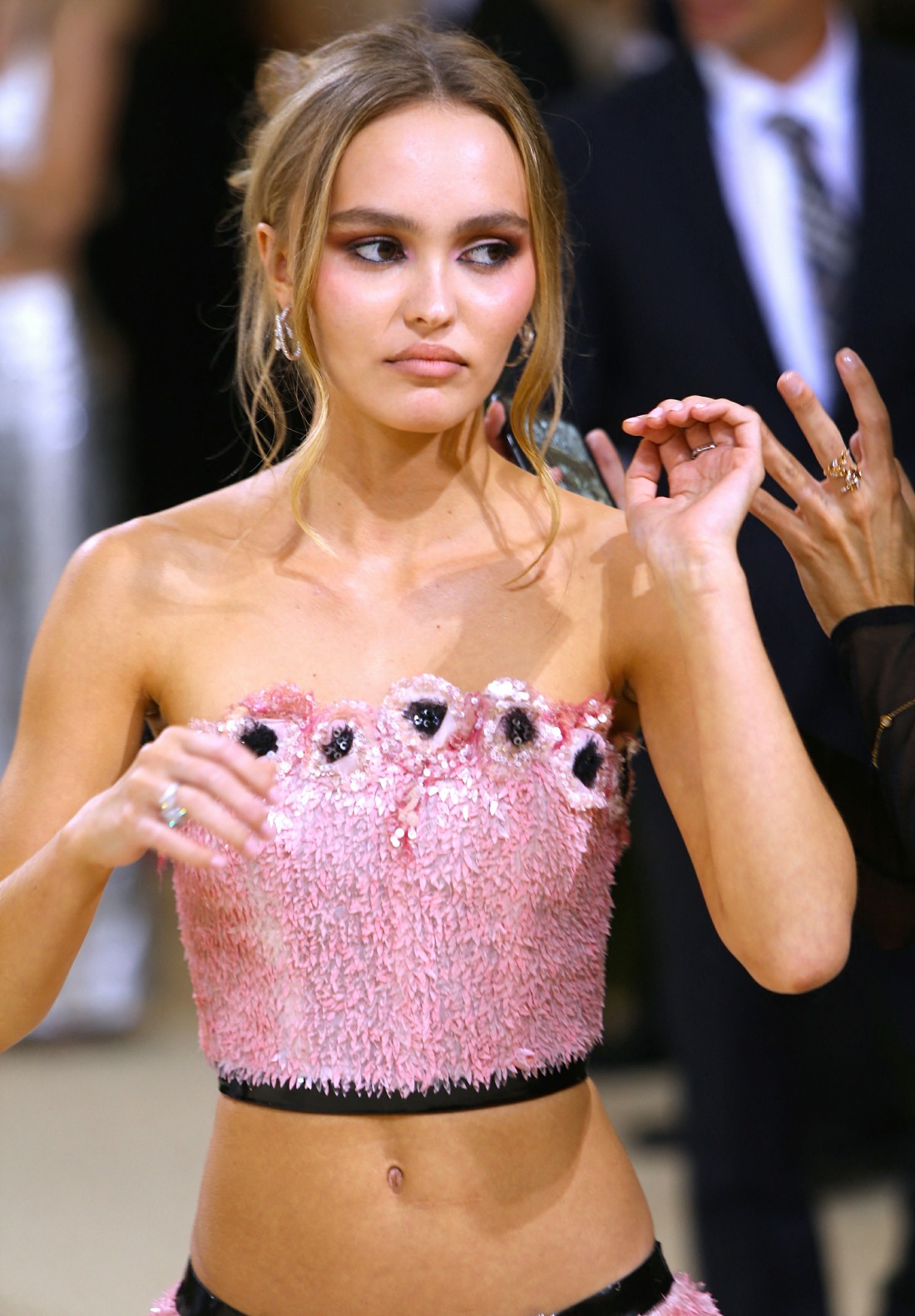 Cover courtesy of I-D Magazine, additional photo courtesy of Cover Images.

Met Gala 2021 Celebrating In America: A Lexicon Of Fashion Featuring: Lily-Rose Depp Where: New York, New York, United States When: 13 Sep 2021 Credit: Abaca/INSTARimages/Cover Images **ONLY AVAILABLE FOR NORTH AMERICA**