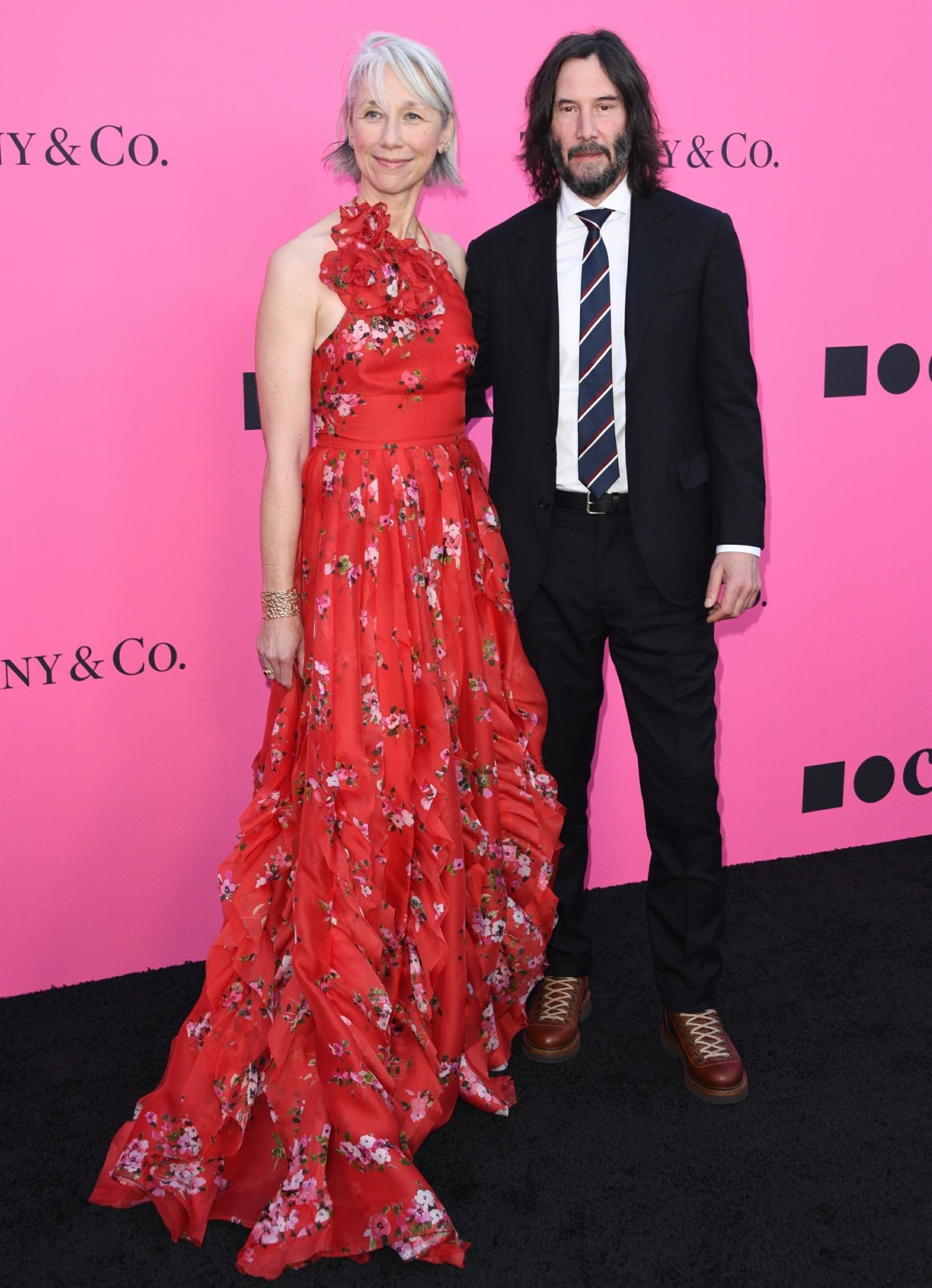 Keanu Reeves made an appearance this weekend with his girlfriend/partner Alexandra Grant at the annual MOCA gala. They often go to this event, and I believe Alexandra has the connection to the museum, and Keanu is her date. Alexandra is an artist and she's very involved in the Los Angeles artists' community. I love that Keanu shows up to *her* events. They've been together for years, but they're a pretty quiet couple – he's only referenced her in a handful of interviews, and she's not, like, organizing pap strolls or anything. I'm always in awe of how age-appropriate they are as a couple – he's 58, she's 50. Keanu definitely sips from Paul Rudd's fountain of youth, but they do look the same age. It's just refreshing to see a 50-something celebrity man with a 50-something woman.
Alexandra's dress is amazing too, I don't have the designer ID, but it's great. You know what I like? She understands that with her gray hair, she needs softer makeup and bright colors. I feel like a lot of women who go gray still wear the same colors and same makeup as before. Also: I made the mistake of searching "Alexandra Grant" on Twitter, only to discover that there are some unhinged Keanu fans who hate her guts. You guys… Keanu is a peaceful dude who has had a lot of tragedy in his life. Just let him live and be with the woman he adores. They also kissed for the cameras last night:
Keanu Reeves and girlfriend Alexandra Grant share a sweet moment on the carpet at the @MOCAlosangeles Gala. #KeanuReeves #AlexandraGrant #MOCA pic.twitter.com/rrl0gQVazY

— On The Red Carpet (@OnTheRedCarpet) April 16, 2023
Also: Jodie Foster walked the carpet with her wife Alexandra Hedison. We rarely see them do events together, so this was really nice. They're such an attractive couple. I kind of want to see Jodie work with Keanu now??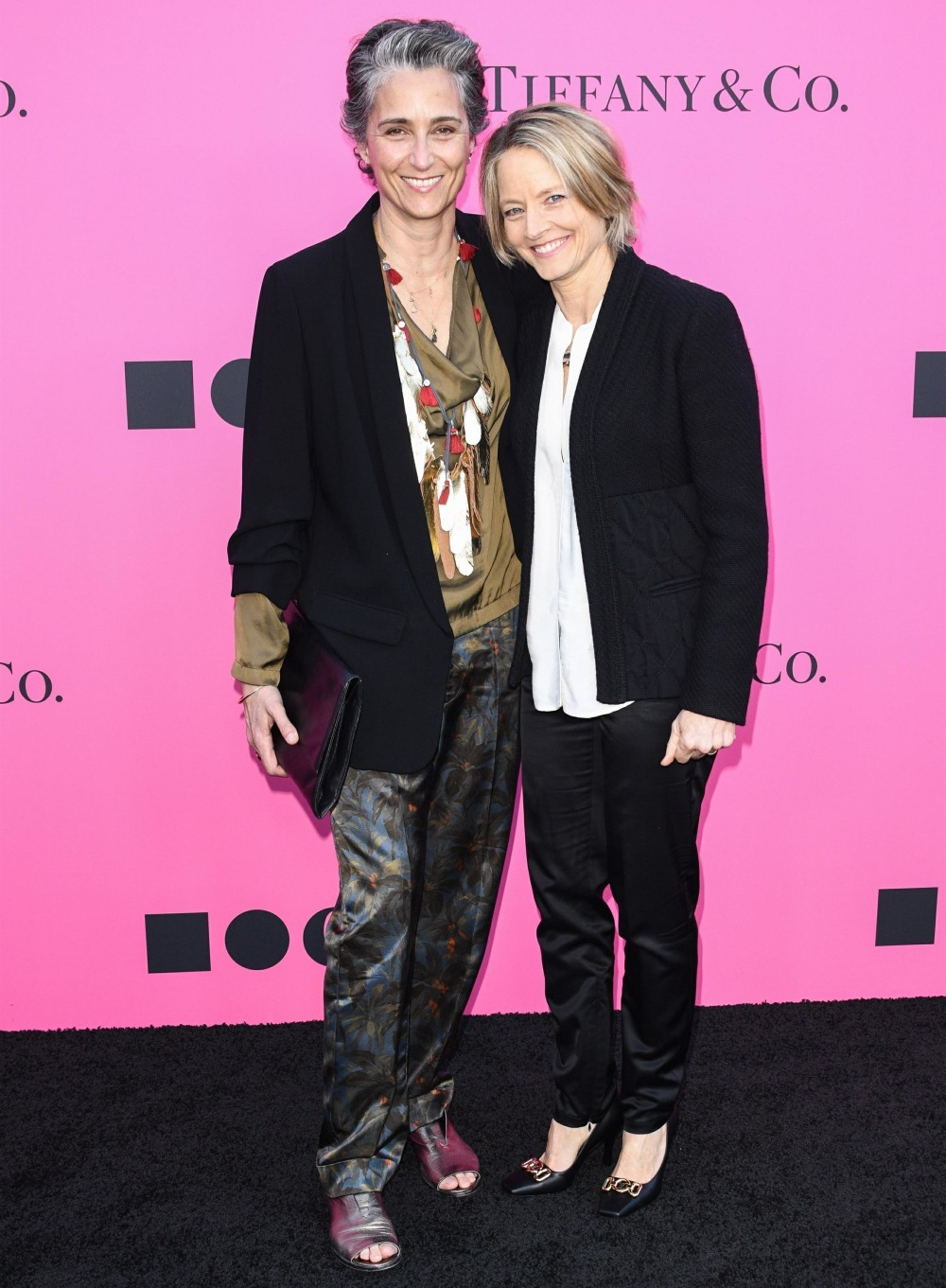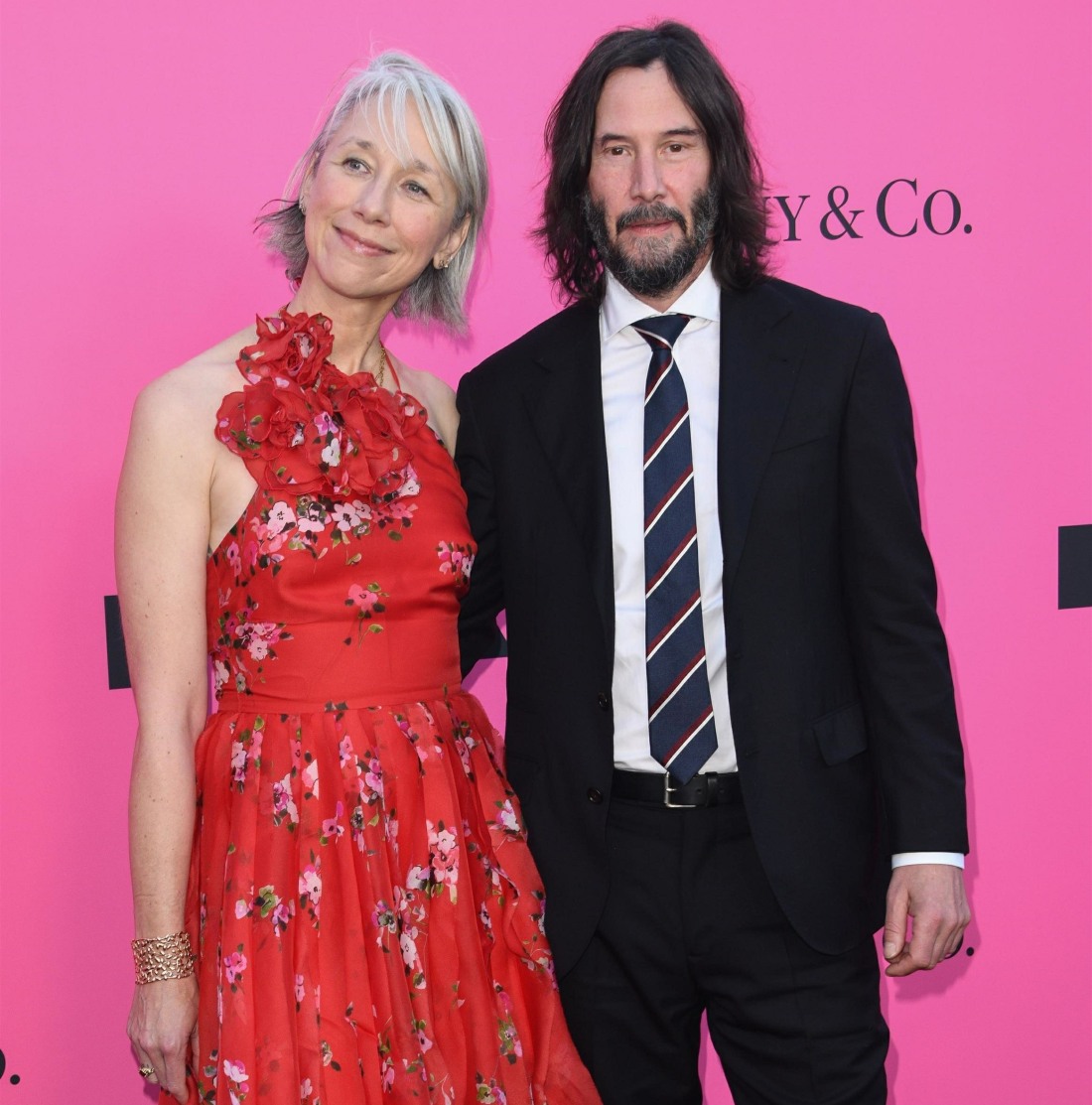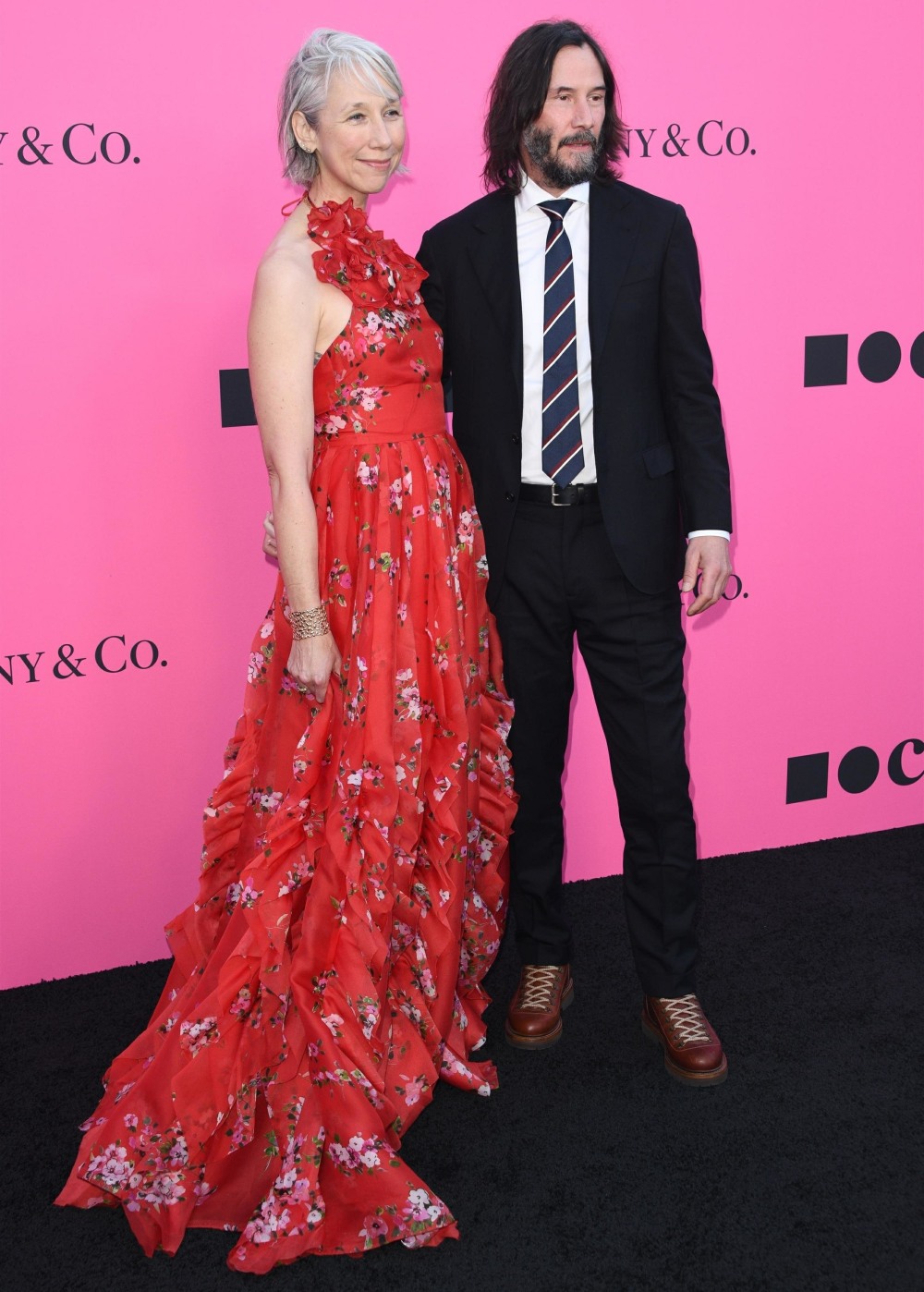 Photos courtesy of Backgrid.